For several years, smartphones have been steadily leading in popularity in the consumer electronics segment. As known, the idea of combining the functionality of a cell phone and a personal digital assistant (PC) appeared in the early 1990s. Already in 1992, IBM introduced the first IBM Simon model.
But the high price, weight of more than 2 pounds and large sizes became the main reasons for its relatively low popularity.
However, companies quickly resolved these issues with innovative technologies. Modern models have an affordable price of $ 200 and above, small size and weight, and also provide excellent functionality.
For example, companies already offer Projector Mobile Phones with a projector function, including the very popular Blackview MAX 1 Projector Mobile Phone.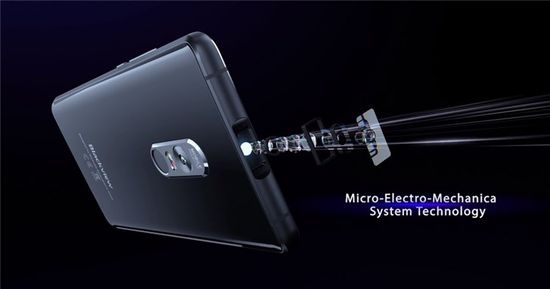 Today, the market offers a huge range of smartphones in a wide price range. Popular brands include Google Pixel, Apple, Samsung, Sony, Lg, Philips, Xiaomi, HTC, Lumia, Lenovo, Fly, Prestigio, Asus, Meizu, ZTE, etc. Of course, such a variety pleases consumers. But sometimes this factor significantly complicates the choice of the optimal model. Analysis of basic specs, including operating system, smartphone performance, Smartphone Storage, camera, screen, etc will help to solve this problem.
Phone performance
Of course, phone performance depends on the processor (or chipset, or SoC ) performance and RAM of the phone. In turn, CPU performance directly depends on its frequency, which varies in the range of 1-3 GHz.
The computing system of a modern chipset in the smartpfone is distributed and heterogeneous. It distributes different types of tasks between several specialized processor subsystems (CPU, GPU, ISP, DSP, DPU, VPU, NPU), a cellular modem, and memory integrated into the chipset.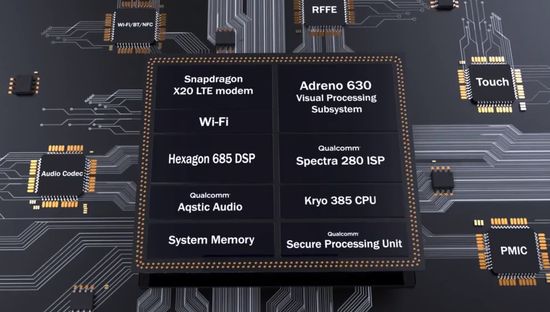 In addition, the chipset performance depends on the number of cores, each of which has its own frequency. Of course, companies are actively experimenting with the chipset configuration, trying to provide the optimal configuration with maximum performance. For example, the processor in the most popular Snapdragon 855 uses the traditional 4 + 4 layout (high-performance and energy-efficient clusters), including 4 cores with a modified Cortex A76 architecture, and 4 cores with Cortex A55. But one of the 4 cores of the A76 runs at an increased frequency (up to 2.84 GHz) and has 512 KB of cache. The remaining three use 256 KB of cache and overclock to 2.42 GHz. Economical A55 cores can reach frequencies up to 1.8 Ghz.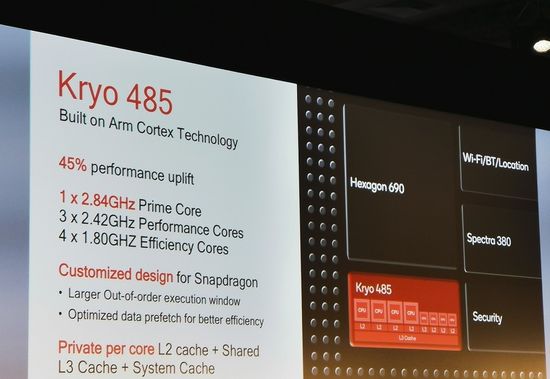 Chipset performance and number of cores
For marketing purposes, companies often indicate the number of cores as an indirect argument for high performance. But really, there is no direct proportion between them. A list of additional factors includes:
– the number of cores refers only to the central processor (CPU), which provides the overall control of the chipset;
– Amdahl's law.
If the task is divided into several parts, the total time of its execution cannot be less than the time of execution of the longest fragment. For example, a program needs 20 hours with a single processor core. But one of its part takes one hour and cannot be parallelized. Then, the minimum execution time cannot be less than one hour even when increasing the number of cores. Therefore, parallel computing with many processors is effective only for universal tasks. But the smartphone uses few such programs. On the contrary, the specifics of its work include the frequent use of interrupt mode with minimal power consumption by the cores;
– each additional core increases power consumption, requiring a more capacious battery for smartphone;
– until recently, almost all iPhones successfully used only 2-core chipsets;
– taking into account the limitations of the physical size of the chipset, additional cores limit the placement of other submodules;
– today, some companies already use flagship octacores (eight-core CPUs). But this trend is unlikely to be effective without taking into account the balance of the distribution of specialized tasks between subsystems;
– the number of cores does not affect the clock frequency of the CPU. Today, many flagship CPUs support 2.45 GHz. Usually, it is needed for short high loads, for example, when processing 4K video, when transmitting data over an LTE network with speeds up to 1 Gbit / s.
Modern models
Today, the frequency of even the most powerful models rarely exceeds 2.5 GHz. However, the frequency of some Chinese models, for example, ZTE Nubia Z9 reaches 3.5 GHz.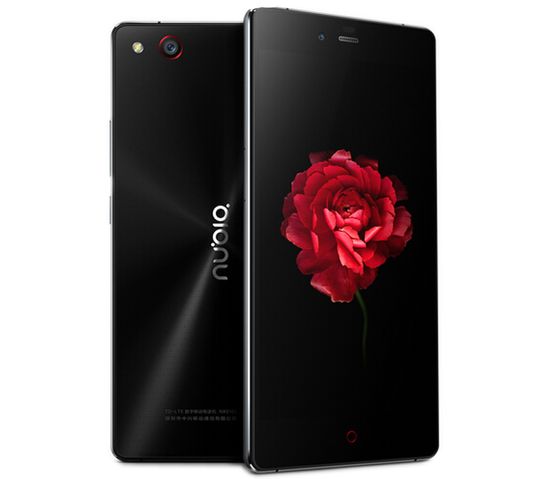 But this aspect has an interesting feature in the upper segment of budget phones, which often provide an abnormally high frequency. For example, the Xiaomi Redmi Note 3 processor, costing just over $ 200, runs at a frequency of 2 GHz. For comparison, the Samsung Galaxy S7 processor costing more than $ 830 has only 2.3 GHz.
The amount of RAM also significantly affects phone performance. Of course, the amount of RAM should correspond to the processor frequency for the correct operation of apps. Usually, modern models use from 4 to 8 GB.
AnTuTu Benchmark app
Today, the Internet offers a simple and convenient AnTuTu Benchmark app for testing phone performance.
Test results of the most popular smartphones in 2019 with AnTuTu:
– OnePlus 7 Pro 8GB+256GB -373953 – Qualcomm Snapdragon 855;
– Xiaomi Mi9 6GB+128GB -371894 – Qualcomm Snapdragon 855;
– Xiaomi Black Shark 2 8GB+128GB -369224 – Qualcomm Snapdragon 845;
– iPhone Xs 4GB+64GB -353963 – Apple A12 Bionic;
– iPhone Xs Max 4GB+256GB -353185 – Apple A12 Bionic;
– LG V50 ThinQ 5G 6GB+128GB -369224 – Qualcomm Snapdragon 855;
– iPhone Xr 3GB+128GB -342875 – Apple A12 Bionic;
– Samsung Galaxy S10+ 8GB+128GB -333309 – Exynos 9820;
– Samsung Galaxy S10 5G 8GB+256GB -331960 – Exynos 9820;
– Huawei P30 6GB+128GB – 304161 – Kirin 980;
– Samsung Galaxy S10 8GB+128GB -330638 – Exynos 9820;
– Samsung Galaxy S10e 6GB+128GB -329853 – Exynos 9820;
– Huawei P30 Pro 8GB+256GB – 300789 – Kirin 980;
– Honor View 20 6GB+128GB – 299699 – Kirin 980.
Of course, this is not a complete list of the best chipsets. For example, many experts praise the MediaTek Helio P90 at Oppo Reno Z.
This video offers OnePlus 7 Pro vs Xiaomi Mi 9 AnTuTu Benchmark.