Of course, smartphones are among the most technological devices in the segment of modern consumer electronics. Over the past decade, the phone has turned into a universal handheld PC with fairly high-quality multimedia features, including a camera, projector, etc. Blackview MAX 1 Projector Mobile Phone with a projector function, Desktop Mode in Android Q 10 and foldable smartphones perfectly illustrate this trend.
As a result, today smartphones are leading in popularity. Of course, companies adequately respond to huge demand, constantly improving technology and offering innovative models.
As a result, the technical specifications of the new models are improving rapidly. Companies already offer multi-camera smartphones, including Sony with an unprecedented 8 cameras, models with 8-core chipset, including OnePlus 7 Pro with Qualcomm Snapdragon 855, ultrafast UFS storage, 64-MP cameras with Sony IMX686 image sensor, etc.
Of course, the screen is one of the main components of the smartphone, and the pace of its improvement is consistent with the general trend. Companies continuously offer innovative displays with new technological solutions, including LTPS, IGZO, or Super and Dynamic AMOLED, etc. As a result, their specs are rapidly improving.
Resolution and PPI
As known, the resolution directly affects the image clarity and is one of the main characteristics of screen when choosing a smartphone.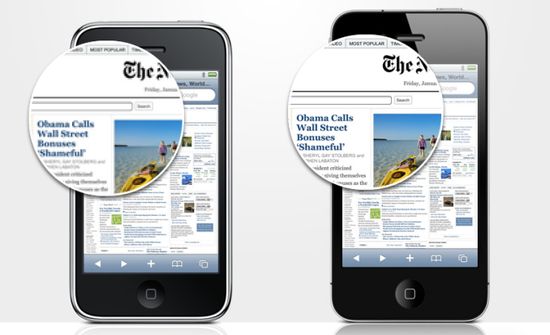 But smartphone manufacturers often also use PPI (pixel per inch). Physically, both of these parameters characterize the number of pixels on the screen. But the resolution indicates their total number on the screen, and PPI takes into account their number per unit area. In general, PPI is more informative since it takes into account screen size. For example, a 4.3-inch HD screen has a pixel density of 342 ppi. But it drops to 312 ppi for 4.7-inch screen. On the other hand, many consider 300-350 ppi optimal. According to many experts, at a standard distance, the eye ceases to perceive a further increase in pixel density. Nevertheless, many companies continue to increase it, including for marketing purposes.
Today, only some budget models continue to use screens with 720p (HD) resolution (1280 x 720).
Most popular screens
– 1080p (Full HD, FHD) – 1920 x 1080 – good resolution for a modern smartphone. It provides 440 ppi / 400 ppi for 5-inch / 5.5-inch screens, and drops to 367 ppi for a 6-inch screen. Unfortunately, for a 10-inch screen, the pixel density does not exceed 220 ppi. Today many popular models, including OnePlus 3, Sony Xperia X, Huawei P9 and iPhone 7 Plus use Full HD screens;
– 2K (QHD, Quad HD) – 2560 x 1440 – excellent resolution for screens up to 8 inches (367 ppi). QHD (Quad HD) is four times the HD resolution. Accordingly, 5.5-inch QHD display has a pixel density of 538 ppi. For comparison, the pixel density of a 5.5-inch Full HD screen is 400 ppi only. Strictly speaking, 2.5K would be a more accurate name for it.
The list of popular models with this resolution includes OPPO Find 7, HTC 10, Nexus 6P, Moto Z, Galaxy S7, LG V20.
But the difference between OPPO Find 7 with QuadHD and OPPO Find 7a with Full HD weakly visualized for 5.5-inch screens.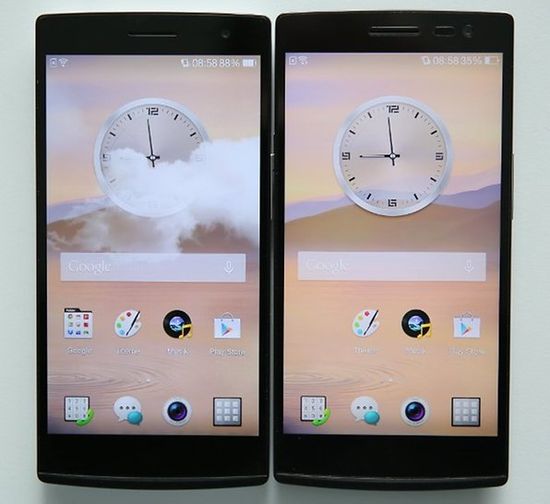 – 4K Ultra HD (4K, Ultra HD) – 3840 x 2160 – expensive smartphones with a screen up to 12 inches. Sony Xperia Z5 Premium was the first to use an Ultra HD display on a 5.5-inch screen, providing a pixel density of 806 ppi.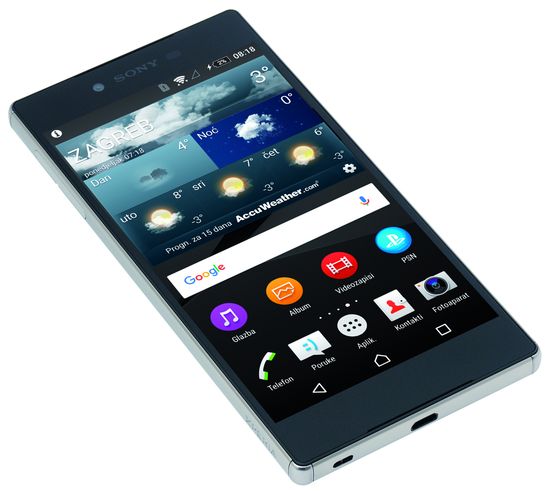 But many experts consider this resolution too excessive for such screens. Today, the Samsung Galaxy Note 10 Plus display also supports 4K Ultra HD.
But companies are unlikely to continue to increase resolution due to the high power consumption of models with a large diagonal. Probably the trend of increasing resolution is nearing completion.
Color gamut and smartphone screen refresh rate
It affects color rendering, including color saturation and number of shades.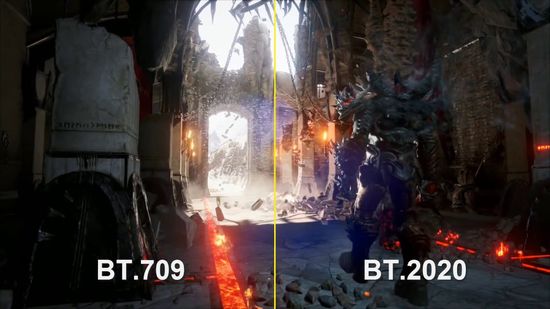 The displays of modern smartphones support the following standards:
– sRGB – the most common format in smartphones, covering 33.3% of all visible spectrum;
– DCI-P3 (Digital Cinema Initiatives) is used in digital cinemas and covers most of the spectrum. It exceeds sRGB by 26% and covers 41.8% of color space;
– BT.2020 format is used by Sony in smartphones and TVs. It covers 57.3% and is 72% wider compared to sRGB;
– Apple use Wide color Gamut in the iPhone. It covers 77.6% of the visible color spectrum.
Screen refresh rate characterizes the refresh rate of the image on the screen. Typically, companies use 60 Hz. But some smartphones support 90 Hz. iPhone frequency reaches 120 Hz. Xiaomi Black Shark 2 already reached 240 Hz. In fact, this is a gaming smartphone. As known, high frequency provides smooth playback of highly dynamic scenes, for example, in games.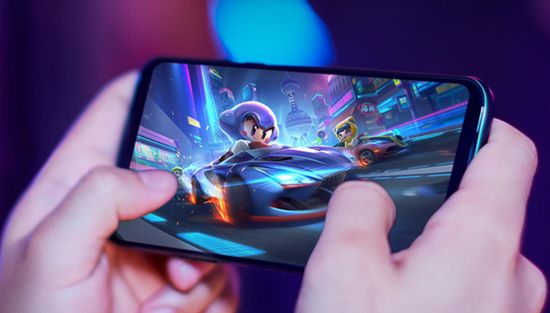 Conclusion
The screens of modern smartphones already provide excellent resolution, including 4K Ultra HD, wide color gamut and a huge screen refresh rate (up to 240 Hz). Energy consumption and sizes factors limit the further increase in smartphone screen resolution.
On the other hand, companies continue to actively improve matrix production technologies, improving their characteristics and eliminating typical shortcomings. In addition, competition between OLED and LCD technologies is also driving innovation in this segment. Probably, further improvement of the screens will move due to this factor.
This video demonstrates the great features of Xiaomi Black Shark 2 Pro in gaming mode.