Of course, the popularity of smartphones leads the consumer electronics segment. As known, the idea of combining the functionality of a cell phone and a personal digital assistant appeared in the early 1990s. In 1992, IBM introduced the first IBM Simon model.
Of course, the functionality, Smartphone Storage, camera, screen, and performance of modern models are radically different from their prototype. Today, the market offers a huge range of smartphones in a wide price range. For example, companies already offer Projector Mobile Phones with a projector function, including the very popular Blackview MAX 1 Projector Mobile Phone. But OS remains one of the main criteria when choosing a model.
Basically, modern models use:
– Android;
– Apple iOS;
– Windows Phone;
– Symbian.
As known, Microsoft in December 2019 stops supporting the latest Windows 10 Mobile.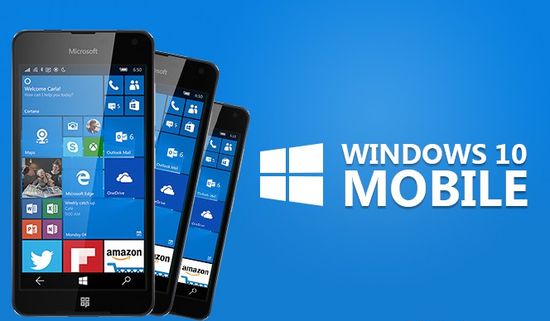 The Finnish HMD Global also abandoned the Symbian platform, releasing the latest Delight 1.7 firmware for the Nokia E7, N8 and 808 PureView.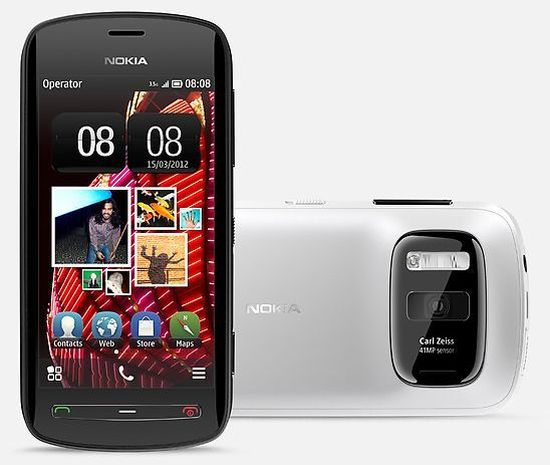 The share of other operating systems, including Bada, Palm OS, Open WebOS, Maemo, etc. is insignificant. Therefore, according to many experts, in the coming years, the main competition will continue between Android and Apple iOS. But today, a wider range of applications and a lower price with the same functionality provide an advantage for Android devices.
Most modern models from Samsung, HTC, Motorola and almost all Chinese companies use Android. Of course, excellent versatility pretty much provides this popularity. Today, a huge number of gadgets, including watches, bicycles and even cars use the Android OS.
Pros & Cons
Pros:
– open-source software (OSS) encourages the development of new apps that are available on Google Play. Today, the service offers more than 1.5 million programs for paid and free downloads;
– one account provides access to all Google services, many of which are integrated among themselves;
– convenient synchronization with other devices through wireless modules or a USB cable without additional software;
– convenient and intuitive controls;
– high performance and efficient multitasking;
– a huge selection of manufacturers;
– a wide range of Android models.
Cons:
– high vulnerability to hacker attacks and software viruses;
– high battery requirements due to high energy consumption;
– a lot of low-quality software in free apps;
– complex settings due to their huge number.
Over the past 10 years, many Android versions have been developed. But modern models mainly use versions from 2013 and later. Today, the share of models with Gingerbread (Android 2.3), Ice Cream Sandwich (Android 4.0), Jelly Bean (Android 4.1, 4.2 and 4.3) does not exceed several percent. Other versions, including KitKat (4.4, 2013), Lollipop (5.0, 2014 and 5.1, 2015), Marshmallow (8.0, 2015), Nougat (7.0 and 7.1, 2016), Oreo (8.0 and 8.1, 2017) and Pie (9.1, 2018) are distributed approximately evenly. The latest Android Q (or Android 10) today is available only to owners of Pixel smartphones of all generations.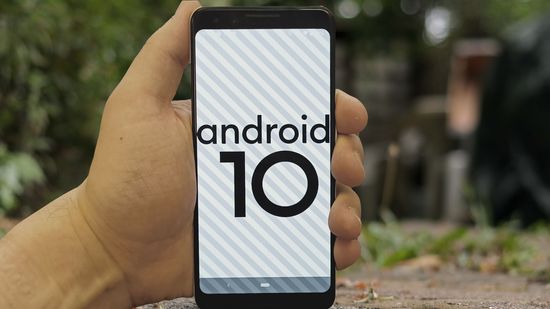 Improved features of Android 10
This list includes:
Screenshot
Holding the power button activates a pop-up menu with options for restart, shut down, screenshot and emergency SOS.
Native 5G support
As known, more than 20 mobile operators have promised 5G support until the end of 2019;
Сamera
In Android 10, apps can request depth data (JPEG + XMP metadata + depth and confidence map) to create, for example, 3D images. Today some cameras of smartphones create them in portrait mode. Apparently, this will greatly simplify photo editing.
Live Captions
It transforms absolutely any audio into text in real time. According to Google, this option is implemented directly on the device and can work without an Internet connection. Live captioning allow you to watch video without sound.
Bubbles function
Android 10 offers a new Bubbles feature to display messages from the Message app. It also supports Facebook Messenger chatting. As before, Smart Reply offers different answers to incoming messages. Additionally, new version can redirect the user to various apps via direct links from notifications.
Confidentiality, updates and app time limit
Android 10 contains a section in the settings menu with all the protection features. For example, the system provides protection against unauthorized surveillance of a person and against procrastination in the new Focus Mode, which ensures app shutdown.
Dark theme
As in the 13th version of iOS, Android 10 plans to use a dark theme.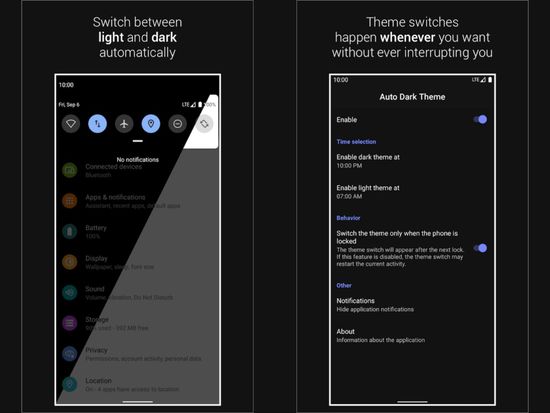 Strictly speaking, Google has already used the dark design in Android 4.0. Now it will provide energy savings for models with OLED screens. By the way, the test from the PhoneArena portal showed savings in this mode of up to 50% charge. The option will be activated manually or when the power mode is turned on.
Improved gesture control and support for display cutouts
As known, Android has long been experimenting in this direction. Unfortunately, while it was inferior to iOS in terms of convenience. Android Q works similarly to iPhone X. For example, swiping left returns the previous app, and swiping up and holding activates the list of running applications. A virtual navigation bar allows you to swipe open apps in any direction.
In addition, the system offers a simple and convenient setup, which includes only 5 steps:
– "Settings" logo;
– scrol down the menu options while until "System";
– "Gestures selection" in the menu;
– "System Navigation option";
– selection of the older 3-button navigation, the more recent 2-button navigation, or the new "Gesture Navigation".
But the final conclusion about the convenience of the improved option is still premature today.
Display cutouts
As known, in 2017 Apple introduced the iPhone X with "notch", which maximized the screen working area.
Usually, the upper part contains sensors, a speaker, a front camera lens, etc. In this case, they are all included in notch. In fact, the display "surrounds" the notch, increasing the screen working area without increasing its diagonal.
As a rule, the companies use the freed area to display system icons, notifications, hours and battery power. Being next to notch, they do not occupy space on the main part of the screen.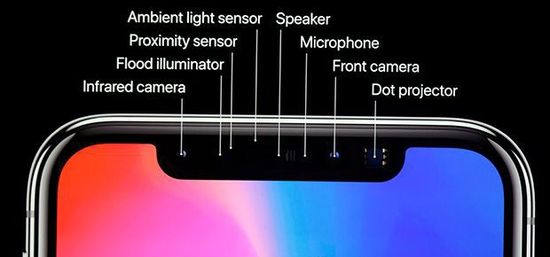 Android Q on the Pixel 3 XL smartphone demonstrated the correct operation of this option.
In addition, Android 10 will natively support folding smartphones with the help of an emulator of bendable smartphones. This feature supports virtual 7.3 / 4.6-inch displays in the open / folded state, or 8 / 6.6 inches, respectively.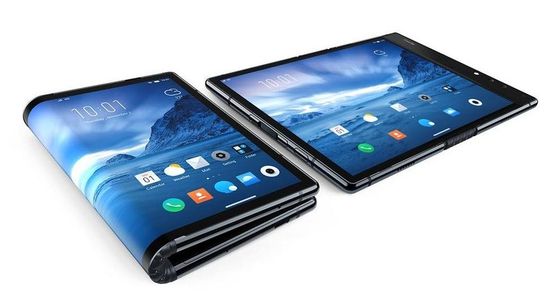 Other
Desktop mode
This popular mode will provide the use of a smartphone as a PC when connecting a monitor, keyboard and mouse. As known, in 2017 Samsung first introduced DeX (DEsktop eXperience) technology to solve this problem. But the technology required a special docking station, which the company offered for $ 150.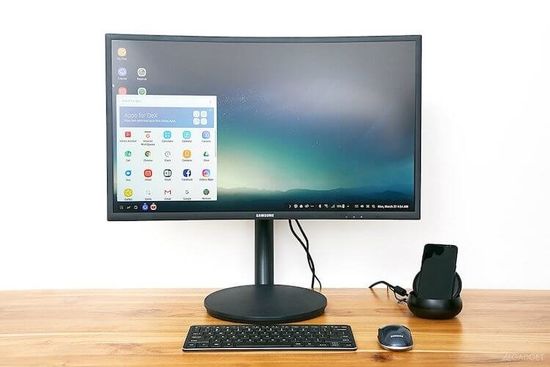 Its performance provided typing, viewing content, and working in a browser. Moreover, the smartphone even supported working with multiple open windows in multitasking mode. Unfortunately, Samsung did not begin to develop this direction.
Control playback and volume
Android 10 has changed the logic for controlling media playback and volume. The displayed mini-player in the status bar works with all media files. Above the player's window are available icons for wireless interfaces and sound output to external wireless speakers. The volume control now provides quick settings for each sound source using the standard menu.
3D face recognition
Of course, many manufacturers of Android devices are experimenting with face recognition technology, but there is still no full-fledged analogue to Apple Face ID. As known, it provides a scanning face when unlocking device. Apple Face ID combined the Time of Flight (ToF) sensor, IR illuminator, dot projector, alongside other sensors to create a secure biometric phone unlocking system.
Of course, Google could not stay away. Native support for 3D face recognition in Android 10 promises to significantly advance this technology. Probably final build of Android Q will be able to offer this option.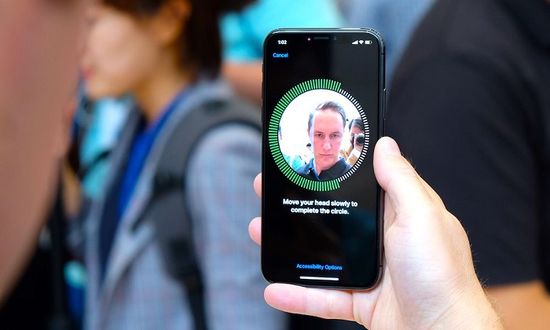 Sensor Privacy
Sensor Privacy in Advanced Airplane mode disables all sensors in the device;
Models with Android 10 (Q) Support
Initially, only the Google Pixel Series devices will support Android 10. In the future, a list of planned models will include:
– Pixel и Pixel XL;
– Pixel 2 и Pixel 2 XL;
– ASUS ZenFone 5Z;
– Pixel 3/3a и Pixel 3 XL/3a XL;
– Essential PH-1;
– Nokia 8.1;
– Huawei Mate 20 Pro;
– LG G8 ThinQ;
– OnePlus 6/6T ;
– OPPO Reno;
– Realme 3 Pro;
– Sony Xperia XZ3;
– Tecno Spark 3 Pro;
– Vivo X27;
– Vivo NEX S;
– Xiaomi Mi Mix 3 5G;
– Vivo NEX A;
– Xiaomi Mi 9.
Conclusion
Pros:
– many new features;
– better notification management;
– significantly improved privacy settings.
Cons:
– gestures do not open the apps manager;
– updates require a lot of time on most models.
In general, Android 10 is showing real progress and moving in the right direction.
This video demonstrates some of the new features of Android Q.