Of course, TCL Roku TVs have become the sensation of recent years in the middle segment of TVs. Several years in a row, many TCL models, including the phenomenally successful 6th series, are included in various top lists and are Best Sellers on the main trading floors. Moreover, their huge popularity is based not only on relatively low prices, but also on a huge number of enthusiastic consumer reviews. As a result, many experts are closely following the news from this Chinese company. Therefore, the presentation of the TCL TVs 8-Series at CES 2019 did not go unnoticed.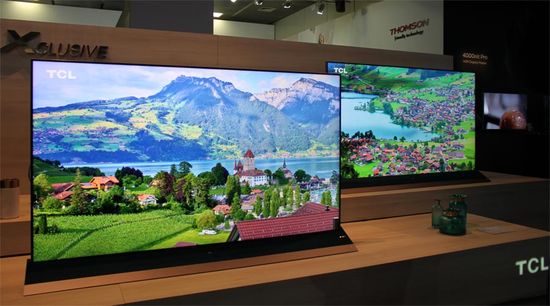 Unfortunately, today pre-order is only available at Best Buy. The 65-inch 65Q825 costs $ 2,000, and the 75-inch 75Q825 costs $ 3,000.
In addition, the 8-series uses Roku TV, which rightfully claims to be the leader in popularity among built-in smart TV systems.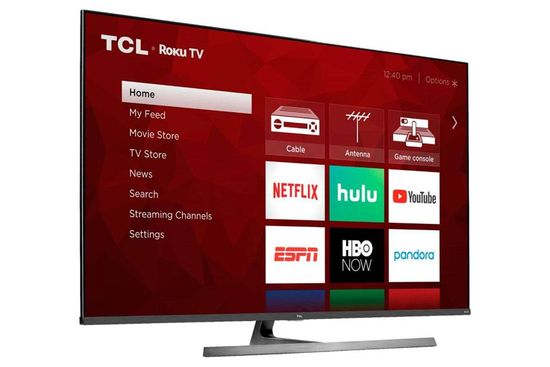 Many experts believe that Roku has largely ensured TCL's immense popularity in the United States. According to market research firm NPD, it grew by more than 60% in 2017 and 2018, trailing only Samsung and Vizio in units sold.
Finally, TCL promises to expand the 8th series with a 8K model in early 2020.
Mini-LED backlight technology
But of course, the innovative mini-LED backlight technology has become the main advantage of the new series.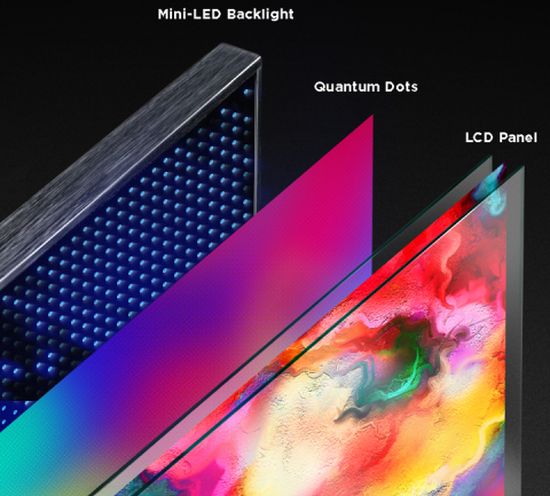 For the first time, these models use mini-LED technology, which many experts consider to be a real competitor to OLED technology. TCL its calls "Quantum Contrast." As known, the number of dimming zones directly affects image quality. In particular, their increase reduces the blooming effect, which is present in all LCD models with local dimming. It occurs due to insufficient accuracy of backlighting.
Of course, expensive modern LCD models provide a fairly high quality, but even they cannot completely eliminate the "blooming". Mini-LED technology offers excellent prospects for solving this problem.
Usually, modern models use LEDs about 1000 microns (0.04 inches) in size. But today companies produce mini-LEDs measuring about 200 microns (0.02 inches). Also, the improvement of mini-LED production technology has significantly improved their specs, including size, power consumption, brightness, heat dissipation, etc. This has allowed engineers to use a significantly larger number of mini-LEDs due to a decrease in their size. As a result, TCL developed Mini-LED backlight technology for their TVs. Today company places over 25,000 mini-LEDs the back of the TV, which are grouped into around 1,000 zones. In comparison, the 75-inch Vizio Quantum X uses only 485 local dimming zones, and the Sony XBR-85Z9G 8K TV costing about $ 13,000 has 720 zones.
iPQ Calibration
In addition, the company announced an additional service with new iPQ Calibration app. According to the company, it will adjust the image settings. In fact, this option provides simplified calibration of the TV without specialized equipment. This function only requires an app to TV connection and a series of photo screens with gray and color test patterns. Next, the TV will automatically make all the necessary settings.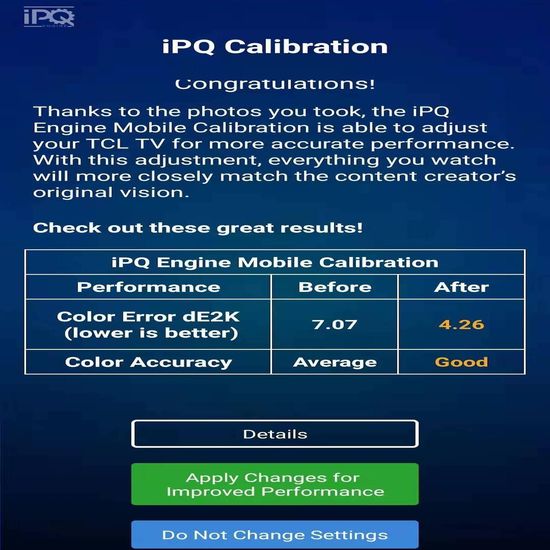 Unfortunately, the app will only work with some phones, including Google Pixels and iPhone, due to phone camera restrictions. The company promises that all TLC TVs 2019 and, possibly, earlier models will support this option.
Conclusion
Of course, TCL 8-series claims to repeat the success of 6-series due to the innovative Mini-LED backlight technology, Roku TV, iPQ Calibration and 8K resolution, which the company promises in the models of this series in 2020. However, this factor directly depends on the pricing strategy of the company. The huge popularity of the previous TCL series was largely due to their excellent price, which effectively complemented a fairly high quality.
This video offers an overview of the TCL 8-series.