Pronounced innovative orientation, aggressive pricing strategy and high quality have ensured the Chinese giant TCL Electronics to break into the top three in the LCD TVs segment. Probably the phenomenally popular TCL 6-Series Roku TV (2018) with Contrast Control zones technology
can be considered the start of this success. In 2018, TCL sold nearly 30 million LCD TVs (nearly 12% of the global market), beating South Korean giant LG. Of course, Samsung continues to dominate with a market share of over 25%, but at the end of 2Q 2020 TCL is confidently holding its second place.
The innovative success is also impressive. For several years the company has developed three generations of innovative Mini LED backlights, including:
– Contrast Control Zones technology in TCL 6-Series Roku TV 2018;
– Mini LED Quantum Contrast technology in TCL 8-Series Roku TV 2019;
– Vidrian "Glass on LED" Mini LED backlight at CES 2021;
– OD-Zero (Optical Depth Zero) Mini LED technology at CES 2021.
Therefore, the huge consumer market interest in TCL TVs is more than natural.
Basically, 2021 range of TCL TVs will complete with QLED panels and Mini LED technology, Google TV, TikTok, HDMI 2.1, Onkyo sound and more features. C72, C72 + and C82 series are for the UK.
Today their assortment covers almost all price segments. Many series use the innovative Mini LED backlight.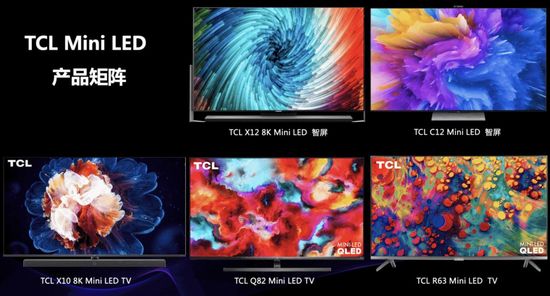 In the article, the prices of TVs are taken from the company's website, which are usually higher than street prices. For example, the price of 55-inch 6-Series (R635) QLED TV on the website reaches $ 800. But some sellers offer it for $ 650.
TCL 3,4 and 5-Series
The lineup starts with TCL 3-Series HD Smart TVs. 32 "/ 40″ models (S330) with Android TV cost $ 160 / $ 220, 32" TV (S335) with ROKU TV costs $ 160.
Then, list contains TCL 4-Series 4K UHD HDR (S435) with Roku TV and direct backlight, but with 60Hz native refresh rate only. This series has only three HDMI 2.0 ports, does not use Quantum Dot technology and does not support Dolby Vision or Dolby Atmos. But on the company's website, it starts at unprecedented $ 290 for the 43-inch model, and ends with $ 1,600 for the 85-inch model.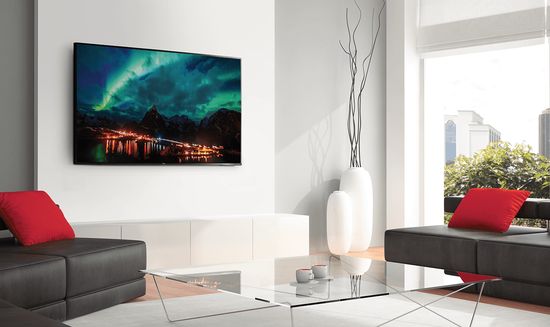 The next TCL 5-Series QLED Roku Smart TV today is one of the cheapest QLED TVs on the market. On the TCL website it costs $ 500 for the 50-Inch version (TCL 50S535) and $ 1,000 for the largest 75-Inch model (TCL 75S535).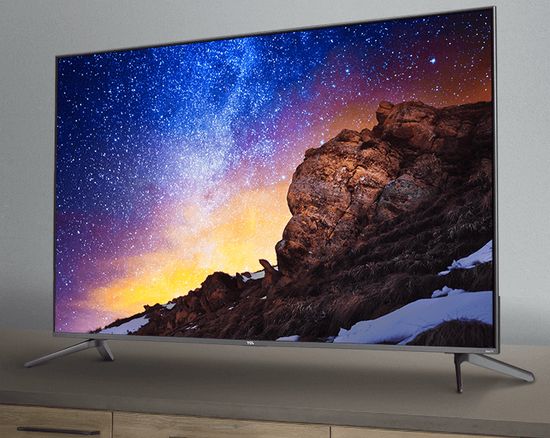 This series has 60Hz QLED panel, FALD (full array local dimming) with 80 local dimming zones, uses Roku TV platform and supports HDR, HLG and Dolby Vision (no HDR10+). The AiPQ Engine Gen 2 processor provides 4K upscaling and effectively optimizes color, contrast, and clarity for 4K HD.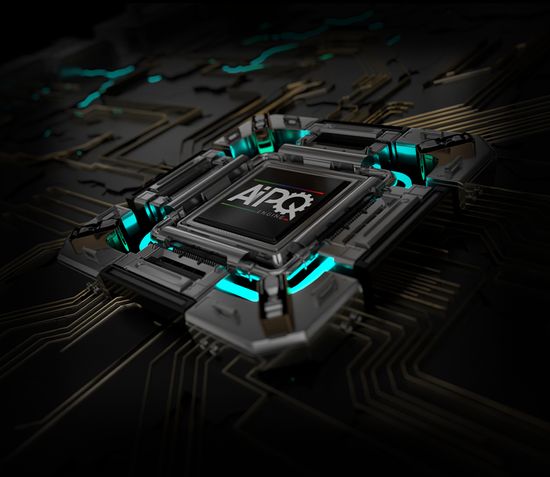 Unfortunately, color saturation is not very high due to its relatively low brightness (450 nits of peak brightness).
TCL 6-Series
TCL 6-Series (R635) continues this list. Today models in this legendary series are priced at $ 800 / $ 1,100 / $ 1,600 for 55, 65 and 75-inch TVs, respectively.

According to many experts, it continues to lead in terms of price-to-performance ratio, claiming to maintain its place among this year's bestsellers.
In fact, only the brightness of around 700 nits in HDR and the lack of HDMI 2.1 are adequate for the price. Other specs including Contrast Control zones with Mini LED backlight (up to 240 local dimming zones), Quantum Dot color, high quality 4K upscaling for HD content with new AiPQ Engine, AirPlay and VRR (Variable Refresh Rate) support, fast-response Auto Game Mode , Voice Control (Siri, Alexa and Hey Google), and THX Certified Game Mode for 1440p @ 120Hz gaming clearly exceed this price segment.
Today TCL 6-Series QLED (R635) of 2020 is the latest. But at CES 2021, the company announced the expansion of series with the new R648 8K model. It may well become one of the most affordable premium TV. 8K QLED with Mini LED will provide better contrast, better color and high resolution, and Roku TV & HDR, HLG, Dolby Vision support will round out its pros. Even if the price increases by a few hundred, it will be the cheapest 8K TV on the market.
TCL 8-Series Roku TV 4K HDR (2019)
This series includes a 65-inch model for $ 2,000 (street price $ 1,650) and a 75-inch TV for $ 3,000.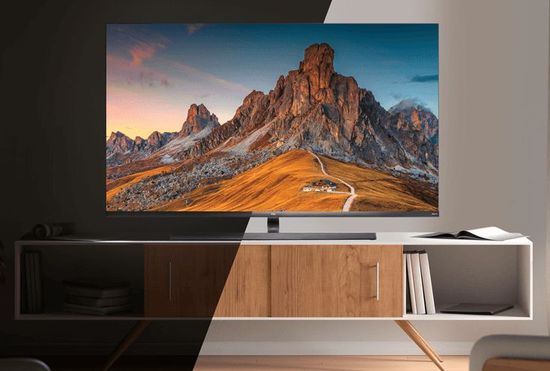 It has QLED panel with the best Mini LED backlight, which contains 25,000 individual high-performance mini-LEDs combined into 1,000 control zones. The company calls it Quantum Contrast technology. The TV shows excellent HDR performance.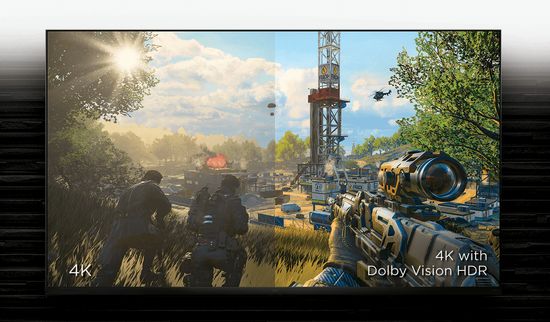 AiPQ effectively supports three core picture quality algorithms, including Smart HDR for vibrant color, Smart 4K Upscaling for sharp clarity, and Smart Contrast for dramatic depth. In addition, the 8-Series supports Dolby Vision & Dolby Atmos, and HDR Pro Gamma.
But unlike other TCL series, which are usually cheaper than competitors, its price in line with the prices of models from other manufacturers with similar specs. On the other hand, 1,000 control zones is still a record.
TCL C71 & C81 QLED TVs
In UK and Europe are very popular TCL C71 & C81 QLED TVs.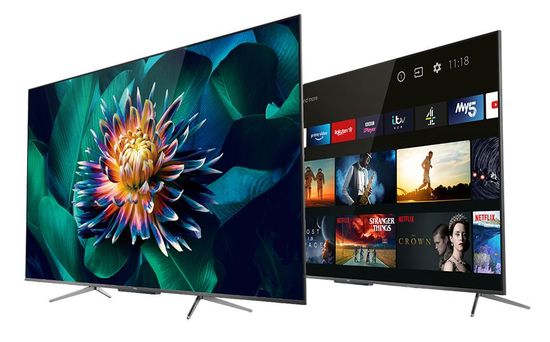 Their price:
– C715 – £400 / £550 / £700 for 50, 55 and 65-inch models;
– C815 – £640 / £1,370 for 55 and 65-inch models.
C81 uses QLED panel with edge-lit, Android TV (9.0) and supports HDR10, HLG, Dolby Vision and HDR10+.
Out of the box, C81 supports Google Assistant voice recognition and Google Chromecast. Android offers Netflix, Amazon Prime Video, YouTube, etc with 4K and HDR support.
The list of its pros includes QLED technology, native 4K resolution, good value, powerful, forward-facing sound system, colorful image and super-slim outer edge due to edge-lit instead of direct backlight. But traditionally for an edge-lit VA panel, it has relatively low viewing angles and backlight clouding. In addition, it has only three HDMI without HDMI 2.1 features. Accordingly, TV does not support VVR, eARC, ALLM (automatic low latency mode) and 4K@120Hz. However, this is quite adequate for its price.
The popularity of this series is primarily due to the ratio of price and quality. At a near-budget price point, the TV has a premium design, great sound and good functionality. The soundbar with a rear woofer perfectly plays movie soundtracks, including Dolby Atmos.
TCL C72 / C72+ and C82-Series
TCL promises C72 / C72+ and C82 Series with Mini LED backlight and HDMI 2.1 / VRR this year.
Tentatively, the 55-inch and 65-inch C825 will be priced at £ 1,099 and £ 1,499 respectively.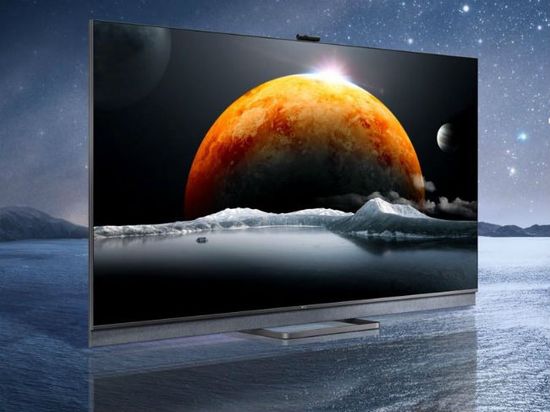 Considering the Mini LED backlight compared to the edge-lit in the C81, the price increase is quite adequate. In fact, C825 series is a QLED 4K HDR TV with Mini LED based on the Android TV smart platform. Like the C81, it supports HDR10, HLG, Dolby Vision and HDR10+.
The C825 uses a 100Hz Motion Clarity Pro panel, supports HDMI 2.1, VRR and eARC. Also, it has integrated ONKYO 2.1 sound system, Game Master Pro, "magic camera" for Google Duo video calls, built-in Google Assistant and hands-free voice control.
In addition, the series has Dolby Vision IQ feature that automatically optimizes brightness and contrast settings based on light sensor data (depending on ambient lighting).
A magnetic split-type camera (4M Pixel) is for video conferencing.
Cheaper series:
– C72 (43, 50, 55, 65, 75in) – QLED, AiPQ engine, Dolby Vision, Dolby Atmos, Google TV, Freeview Play.
– C72+(55, 65, 75in) – QLED, AiPQ engine, 100Hz Motion Clarity Pro, Dolby Vision IQ, Game Master Pro, HDMI 2.1 with VRR, UHD 120 HDR, Freeview Play.
X12 & C12
The flagship TCL X12 8K Mini LED Starlight Smart Screen with the latest OD-Zero Mini LED backlight closes current lineup.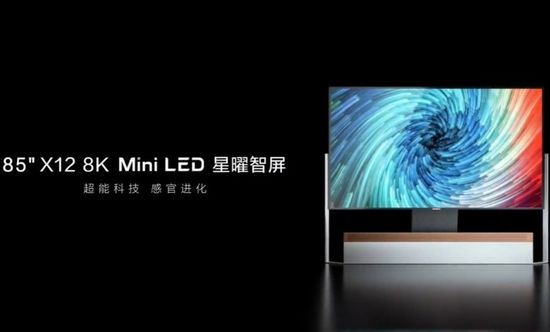 X12 and C12 Quantum Dot Mini LED Smart Screen were announced on March 9th at the Spring News Online Conference.
The C12 includes 65″ and 75″ models.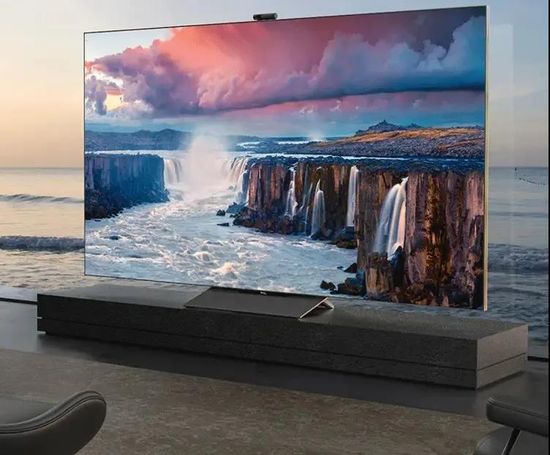 Its backlight uses 3840 LED chips with a size of 228 µm for the 75″ model, and 3200 for the 65″ TV. Their preliminary cost is 17,000 CNY ($ 2,625) and 13,000 CNY ($ 2,000), respectively.
The C12 delivers 1,000 nits peak brightness and 10,000,000: 1 contrast.
The new OD-Zero miniLED of flagship TCL X12 8K uses an unprecedented 96,000 LED chips grouped into 1920 local dimming zones. OD-Zero panel thickness does not exceed 9.9 mm. The diagonal of this Chinese miracle is 85 inches at amazing brightness of 2000 nits, a contrast of 10, 000, 000: 1, and an ultra-high color gamut of 157% (BT.709). In addition, the model has a theater-level Onkyo 5.1.2 Hi-Fi audio with 8 channels, 25-unit speakers and subwoofer unit with a cavity of 7 liters. Its 48MP 3D ToF camera very accurately recognizes air gestures and the distance between person and TV.
Estimated price will be ~ $ 15,000.
Some sources quote a ridiculous price of $ 1,500. Perhaps this is due to the identical typographic symbol (¥) for yuan and yen. Of course, ¥ 99,999 Chinese Yuan (CNY) is significantly different from ¥ 99,999 Japanese Yen (JPY) (1 CNY ~ 16.9 JPY).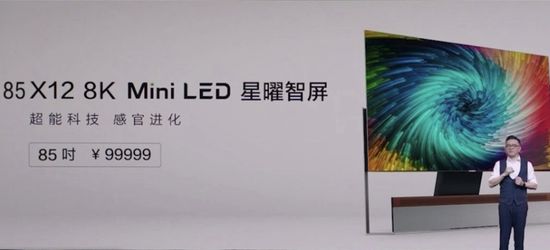 Maybe we're wrong. But if someone offers the TCL X12 8K for $ 1,500, perhaps Samsung, LG and other TVs makers will have to retrain to make toys and diapers.
Conclusion
Probably innovative Mini LED backlight has become the main trend of this year in the segment of LCD TVs. Samsung and LG introduced Samsung Neo QLED and LG QNED series with this technology. Of course, TCL did not stand aside, introducing the fantastic OD-Zero technology based on miniature LEDs measuring 151 microns.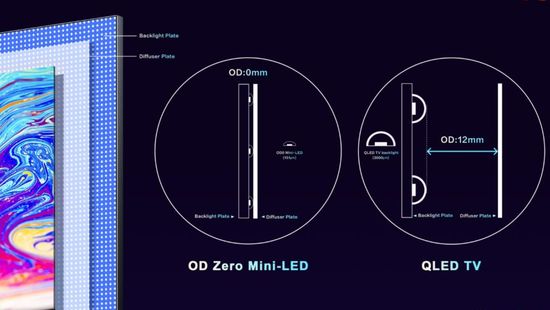 As a result, the lines of all the leaders have expanded with a new generation of LCD TVs with Quantum Dots technology and mini LED backlight. But unlike the competition, TCL already has an 8-series with this technology.
Despite fierce competition, the continuation of the legendary 6-Series, the expansion of very popular in Europe 71 and 81 series, and the announcement of the 85-inch X12 8K with OD-Zero backlight, allow the company to feel very confident.
Given the huge assortment in almost all price segments, fans of this brand can easily choose the optimal model depending on preferences and budget.
This video contains full specs of the new TCL X12 8K Mini LED Starlight.
P.S.
The company did not disappoint the expectations of the consumer market, presenting an excellent TCL 6 Series R646 (2021). Today this series really claims to become the bestseller of the year among mid-budget LCD TVs. At $ 1,300 for a 65-inch model, the TV provides:
– peak brightness over 1,000 nits;
– great 8,542: 1 native contrast and unprecedented 19,300: 1 dinamic contrast with local dimming (55-inch TCL R646 – 128 local dimming zones, 65-inch – 240);
– very efficient calibration;
– popular Timeshift function (pause for live broadcast).
New series supports:
– HDR10 / HLG / HDR10 + / Dolby Vision;
– DTS / Dolby Digital / Dolby Atmos audio formats (audio 30W);
– has 120Hz VA panel with response time of 4ms, HDMI ARC / eARC (Enhanced Audio Return Channel) connection, 2x HDMI 2.1, 14-15 ms Input Lag for 4K @ 60Hz + HDR, and 6ms – for 4K @ 120Hz, and compatible with Google Assistant & Amazon Alexa.
Considering specs & prices, it competes with Hisense U8G, which offers roughly similar specs and functionality at a price of slightly less than $ 1,000 (65″).
Curiously, for the first time, the Chinese giants have a real chance of squeezing South Korean competitors in the mid-budget TVs segment. Of course, they are still inferior to traditional industry leaders in the premium segment. The list of its new products includes:
– Samsung Neo QN90A (65″ -$ 2,000) & LG QNED90 (65″ -$ 1,600) with mini LED backlit;
– great OLED models, including LG OLED C1 ($ 1,800 – 65") and Sony A80J OLED ($ 2,200 – 65").
But in the $ 1,000 – 1,300 range, they offer the best value for money.