Over the past few years, TCL TVs have attracted the consistently high attention of many consumers and experts. This Chinese giant has burst into the American market with budget LED TVs 3, 4 and 5 series. The high enough quality, one of the best Roku TV operating system, and fabulously low prices, ensured them dominance in the list of best sellers. As known, today Roku TV is superior in many aspects to Android TV, Tizen (Samsung), and webOS (LG).
In 2018, the company introduced TCL 6-Series Roku TV, including 55- and 65-inch R617 and R615.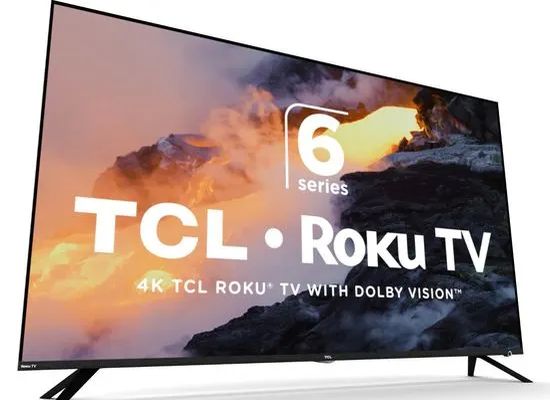 This series with the Quantum Dot Technology display and proprietary Contrast Control Zones technology became the sensation of the year. Company has expanded the number of zones from 72 to 96 for the 55-inch TV and up to 120 zones for the 65-inch version, bringing their contrast closer to OLED TVs. At the same time, their cost was consistent with the price of traditional LED TVs.
A year later, the company announced the next innovative breakthrough, introducing TCL 8-Series Roku TV with mini-LED Quantum Contrast backlight technology.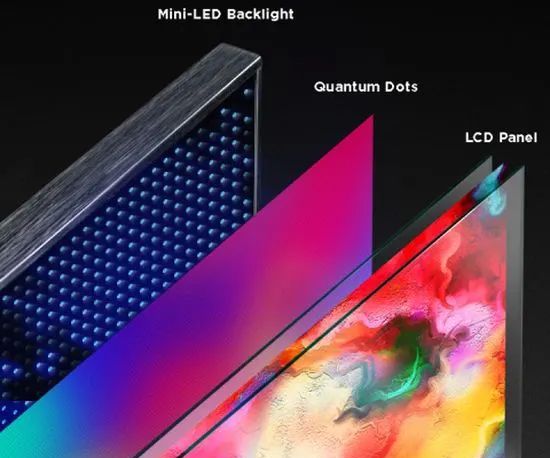 According to many experts, the successful development of mini-LED backlight can radically reduce the contrast difference between LED TVs and OLED technology.
This year, TCL continued to intrigue experts, announcing at CES 2020 the newest next-generation Vidrian "Glass on LED" technology.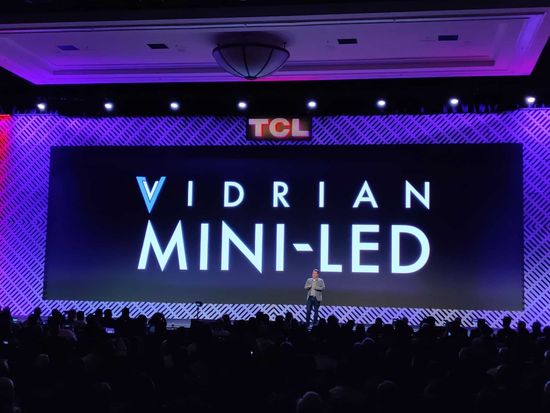 According to the company, Vidrian Mini-LED will use a control semiconductor chip to control tens of thousands of microscopic LEDs directly soldered into a glass substrate. If successfully implemented, this technology will be able to drastically improve contrast and brightness while increasing the length of the panel service life.
TCL C715 and C815
Of course, over the past few years TCL has taken a worthy place among the traditional innovative leaders in the TV segment. But competitors also do not waste time, improving and cheapening their own technologies. For example, at CES 2020 LG struck the audience's imagination with a huge assortment, including OLED and NanoCell models with 4K and 8K resolution, and several series 4K OLED TVs.
Samsung and Sony also presented a huge number of new models in almost all price segments.
Nevertheless, the TCL QLED 4K C715 / C815 (or C71 / C81) Cityline looked decent next to the models of famous competitors.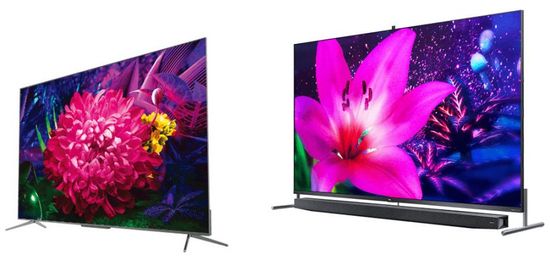 In June, the company launched them on the European market and in India. Today, the cost of the TCL C815K at amazon.co.uk is $ 1,050 (£ 850) for a 65-inch TV and $ 800 (£ 650) for a 55-inch model. TCL C715K is about 10% cheaper.
In comparison, the Samsung 55/65-inch QLED 4K UHD Q60T Series costs in America about $ 700 and $ 950. The LG 55/65-inch Nanocell 4K UHD NANO85UNA costs about $ 850 and $ 1,000. Thus, the price of the new mid-range TCL TVs in Europe roughly coincides with the TVs of a similar class from LG and Samsung in America. It varies around $ 1,000 for the 65-inch, and about $ 800 for the 55-inch models. But due to global uncertainty, forecasting their price in America is hardly possible.
Key Features
TVs use VA panel with support for 4K UHD (3,840 x 2,160 pixels) resolution and HDR10, HDR10+ along with Dolby Vision.
C815 has an edge LED LCD panel whereas C715 has a slim direct LED LCD panel. Unfortunately, the TVs do not provide local dimming.
Wide color gamut of 4K QLED display reaches 93% DCI-P3.
TVs run on the latest Android TV 9 Pie, have chromecast built-in, and support HDR content up to the Dolby Vision standard and far-field voice recognition for Google Assistant.
As known, HDR10+ supports full metadata transmission, optimizing each frame by increasing the color saturation and enhancing contrast.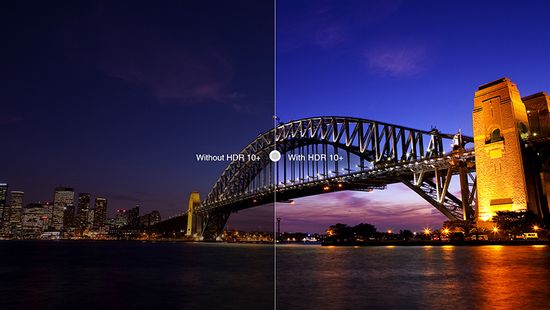 Dolby Vision enhances the appearance of Dolby exclusive content, displaying a greater number of colors, increasing contrast, and boosting brightness levels.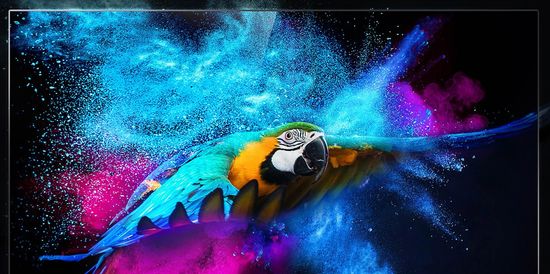 Models support Dolby Atmos for 3D Dolby exclusive content.
Key differences include the MEMC and the integrated 50W ONKYO Soundbar in the C815. As known, MEMC (Motion Estimation / Motion Compensation) provides smooth playback of highly dynamic scenes. The refresh rate of 65-inch and 75-inch C815 reaches up to 120HZ.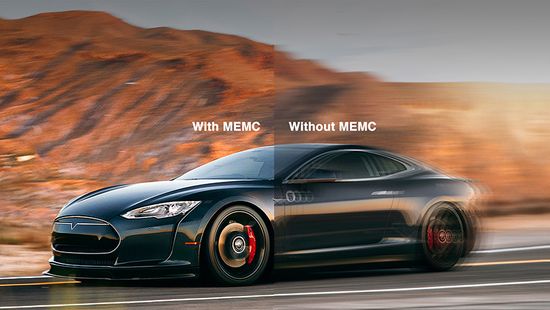 2.1 ONKYO panel uses front firing speakers and a Subwoofer at the back of the TV.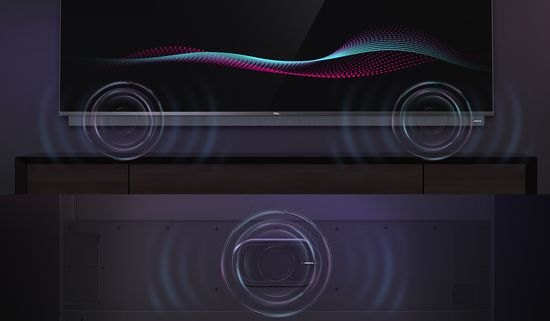 TVs are compatible with Google Assistant & Alexa. Combined with Artificial Intelligence (AI-IN), Hands Free Voice Control provides control content and devices, switch inputs, adjust the volume, etc without a remote control. But it requires Wi-Fi network and Google account.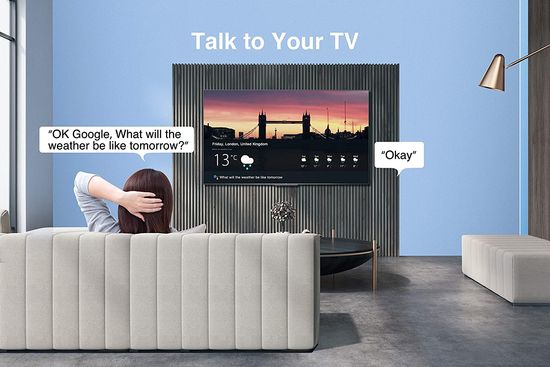 MagiConnect is the integrated feature exclusive for TCL. It provides TV control by using smartphone. The list of functions includes the ability to take screenshots from the screen, stream content to mobile devices, etc.
Conclusion
This year, TCL TVs successfully compete for the first time in the upper part of mid-range segment without a price factor. In fact, the quality and functionality of TCL QLED 4K TVs 2020 are practically not inferior to the counterparts from LG and Samsung. Probably, the transition of TCL TVs to a higher level can be considered successful. At the same time, the continuation of an aggressive pricing strategy can provide them with dominance over competitors.
Moreover, in the spring the company announced the new V8 full scene AI, C8 Zhizhen QLED, and P9 Hollywood Theater series.
This video presents the TCL C715TCL QLED 4K TV.
P.S.
As known, the C715 and C815 series are for the UK. In 2021, the company introduced their improved versions, including C72, C72+ and C82 series.
Perhaps the innovative miniLED backlit in the C815 is one of the main differences between the series. Additionally, they differ in the range of models. Other specs of series are very similar and include:
– QLED display technology;
– 4K (3840 x 2160) resolution;
– HDR – Dolby Vision and HDR 10+ support;
– Audio – Dolby Atmos & ONKYO audiosystem;
– Smart OS – Android 9;
– hands-free voice control 2.0, Amazon Alexa compatible, Google Assistant, Google Duo for video calls;
– 3 x HDMI, 2 x USB, Bluetooth 5.0.
In addition, C82 has Dolby Vision IQ feature for auto setting the brightness and contrast with the help of light sensor depending on ambient lighting.
The series include the following sizes:
C 82 – 65″, 55″;
C 72+ – 75″, 65″, 55″;
C 72 – 75″, 65″, 55″, 50″, and 43″.
Prices for some models on the company's website:
– 43- inch TCL 43C720K QLED TV – £ 400;
– TCL C729K QLED TV – £ 650 / £ 1,380 (55″ / 75″);
– TCL C826K miniLED TV – £ 922 / £ 1,150 (55″ / 65″).