As known, Chinese TCL is a multinational electronic company headquartered in Huizhou, Guangdong Province. The acronym TCL is short for Telephone Communication Limited. But according to another version, TCL is an abbreviation for the corporate slogan "The Creative Life". Today this corporation includes TCL Multimedia Holdings, TCL Communication Holding, China Star Optoelectronics Technology, and TCL Home Appliances Group, which manufacture and sell a huge range of home appliances and services.
TCL TVs
But for many, TCL is associated primarily with TVs, which has good reason. Last year, this Chinese giant took third place in the ranking of "Global LCD TV manufacturers."
In the US market, TCL TVs of the 3rd, 4th and 5th series have regularly been on the bestseller list for more than five years. In addition, TCL 6-Series Roku TV with Quantum Dot display, Roku browser and a patented technology called Contrast Control Zones became the sensation of 2018.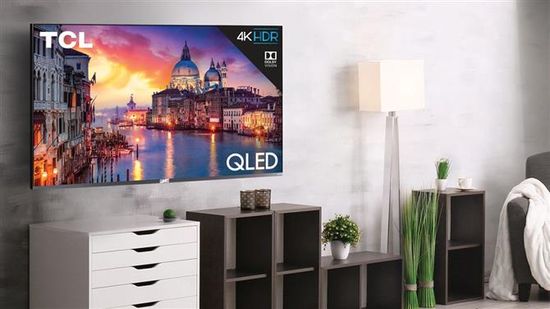 In this series, the company expanded the number of local dimming zones from 72 to 96 for a 55-inch TV and up to 120 zones for a 65-inch version, dramatically improving their contrast.
A year later, the company introduced TCL 8-Series Roku TV with the innovative Quantum Contrast mini-LED backlight. Today, the improvement of the backlight is rightfully considered one of the most promising areas for the further improvement of LCD displays.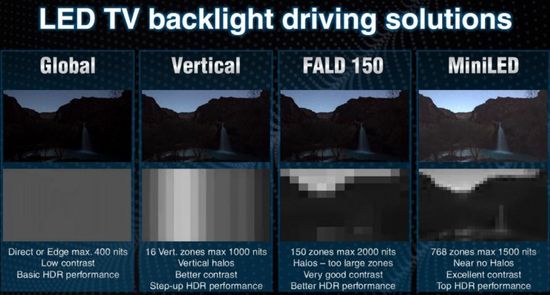 This year, the company continued to intrigue experts and consumers by announcing Vidrian "Glass on LED" technology at CES 2020.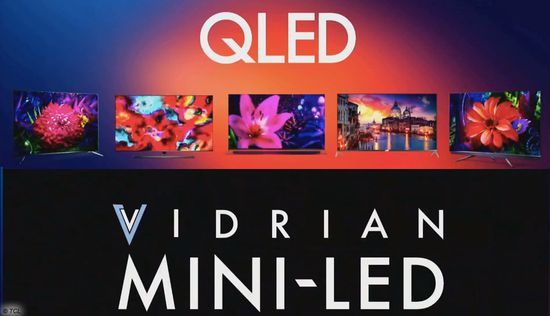 According to the company, Vidrian Mini-LED will use a control semiconductor chip to control tens of thousands of microscopic LEDs directly soldered into a glass substrate. When successfully implemented, this technology will dramatically improve contrast and brightness while increasing panel life. The Vidrian technology will drastically reduce the difference between image quality of LCD and OLED TVs while maintaining the price difference.
Of course, TCL also showed new TVs. In particular, the company introduced flagship QLED 8K X915 and the excellent QLED 4K Cityline series, including C715 and C815 TVs.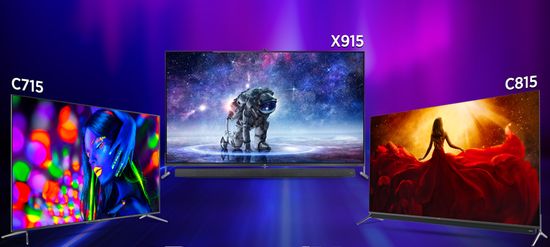 Today, these models are already sold in Europe and India.
TCL Quantum Dot Pro TVs
But the company did not rest on its laurels. At 2020 Spring Product Launch, "TCL Making Life Intelligent", TCL Electronics Holdings Limited unveiled 13 new TVs in 3 series, including C8 Zhizhen QLED, P9 Hollywood Theater and V8 full scene AI. The models in these series use further enhanced sound and picture technologies and new Artificial Intelligence (AI) function. A list of their key enhancements includes Quantum Dot Pro, Top-notch Hi-Fi, and Upgraded Full-scenario AI.
Preliminary, new products will support almost all the latest innovations, including Hands-free Voice control, Dolby Vision and HDR 10 for any source HDR content, Dolby Atmos, wide color space with TCL Wide Color Gamut technology, ONKYO Speaker, DTS, Amazon Prime Video, Work with Alexa, and latest Android.
The C8 Zhizhen QLED series is based on Quantum Dot Pro 2020 technology.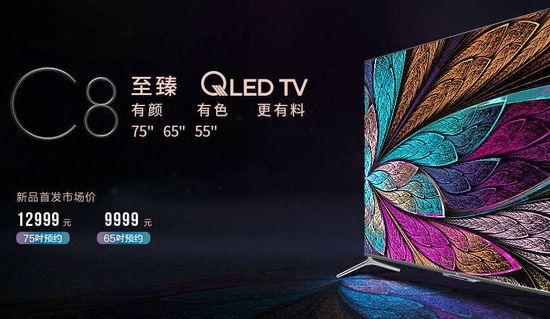 As known, TCL established electroluminescent quantum dot lab, including 11 research institutes around the world. As a result, today the company has applied for over 700 patents in this area and is reasonably considered one of the leaders of Quantum Dot technology. The combination of high-quality Q-matrices based on high-quality nanoscale light-emitting materials and new engineering solutions significantly increased the efficiency of Quantum Dot Pro, optimizing brightness, color and sharpness.
P9 Hollywood Theater series with a large screens and with Onkyo Hi-Fi audio corresponds to the class home theater.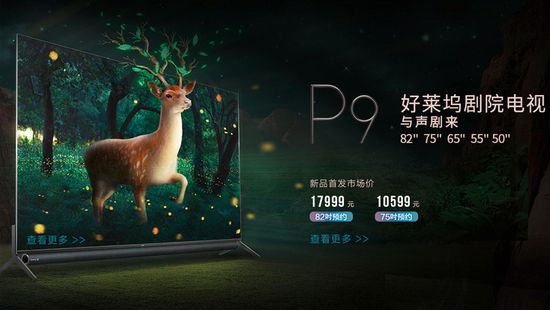 The V8 full scene AI series offer advanced smart features, including:
– hands-free AI interaction;
– face/voice recognition;
– the AIPQ Engine for settings sound and picture effects in 8 scenario and 9 kinds of content;
– the ability to control the entire Smart appliances.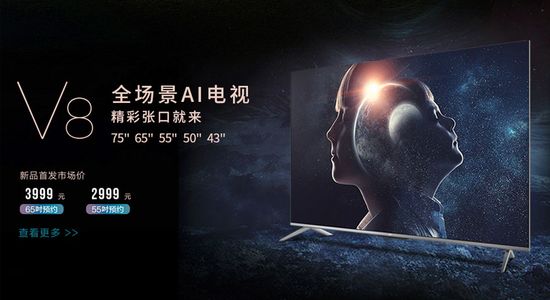 Conclusion
Over the past few years, the Chinese giant has made a huge technological breakthrough in the TVs segment. The Quantum Contrast mini-LED backlight in the 8th series, announced next generation of Vidrian "Glass on LED" technology, the Quantum Dot Pro in C8 Zhizhen QLED series, and the advanced smart features in the V8 full scene AI series allowed the company to enter the group of innovative leaders. Of course, improving NanoCell and reducing the cost of OLED technology in the new LG TVs, the new technologies in the Samsung TVs 2020, the efforts of other traditional leaders are unlikely to let Chinese developers relax.
But the pace of TCL TVs development is clearly ahead of most competitors. Their innovative level is quite comparable with the declared QD-OLED technology and the further development of Micro LED technology. As known, both of these technologies are developed by Samsung. In any case, consumers will benefit from the emergence of a new innovative leader and increased healthy competition.
This video shows the some audio-visual features of latest TCL QLED TVs 2020.