At the end of the last century, the digital technological revolution has radically changed all aspects of our lives. Of course, this aspect has significantly affected the segment of household appliances. Innovative technologies have become one of the main tools in a highly competitive environment. As a result, new and very sophisticated home appliances quickly filled the market. Modern robotic vacuum cleaners, including Miele Scout RX2, Samsung Connected VR9300K, etc perfectly illustrate this trend.
TVs
Of course, TVs belong to one of the advanced innovative segments of modern household appliances, embodying the most modern technologies. In just a few decades, companies have developed and introduced QLED, OLED, and many other innovative technologies. And LG Signature Roll Up OLED TV at CES 2019 today rightfully claims to be an innovative leader, capturing the imagination of even the most calm viewers.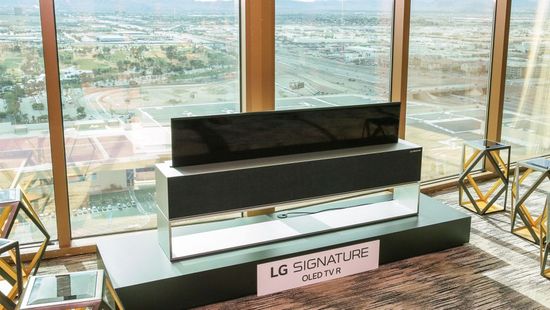 Unfortunately, everything has its price. Of course, a high concentration of innovative technologies increases the competitiveness of any model by expanding its functionality and playback quality. On the other hand, it simultaneously reduces competitiveness of any device due to an increase in price. Of course, companies take these factors into account to optimize their strategy. For example, in recent years, many manufacturers abandon the 3D options and some other technologies, reducing the cost of their models. Thus, the active use of the most successful innovative technologies and the simultaneous cheapening due to the rejection of some redundant functions has become successful commercial technologies. At least, such models, including, for example, Smart TV LG UJ6300, often become bestsellers in recent years. Of course, TCL 6-Series Roku TV also belongs to this segment.
Some experts sometimes classify such models as budget ones. But this statement is conversional, since TVs provide excellent quality, and their affordable price is largely due to the limitation of redundant functionality.
TCL 6-Series Roku TV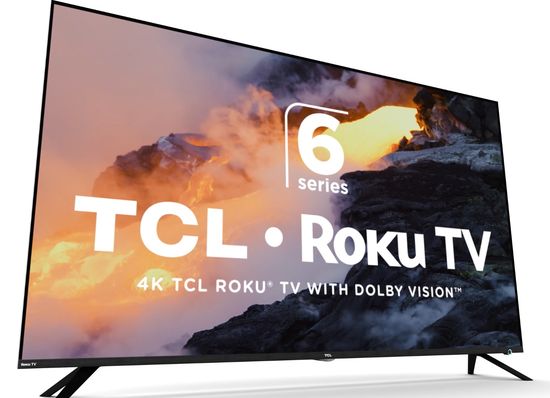 TCL 6-Series Roku TV is a continuation of the famous TCL P6 Popular series. As know, in the fall of 2017, the company first presented these innovative smart TV at the international Import and Export Fair (Canton Fair) exhibitionin Guangzhou, China.
TCL P6 Popular series with a diagonal from 43" to 65" uses QLED technology and AI, has an ultra-thin metal body with a frame thickness of only 4.8 mm and a smart button.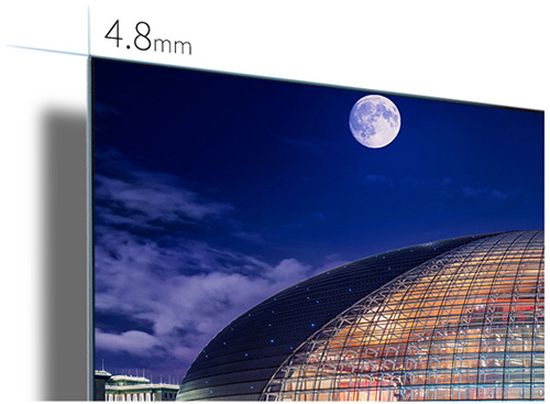 In addition, the series supports surround audio playback of studio Dolby 5.1 level and superb HDR image quality with 4K UHD resolution. In fact, the playback quality of these 4K TVs successfully competes with more expensive OLEDs from Sony and LG and QLEDs from Samsung in the price range of less than $ 1,000. Therefore, many were looking forward to its continuation. In 2018, the company did not disappoint user expectations by presenting continuation of this series.
TCL 6-Series Roku TV includes TCL R617 and R615 models with a diagonal of 55″ and 65″.
But R615 is cheaper by about $ 50 due to the lack of an intelligent remote with a built-in microphone for voice search.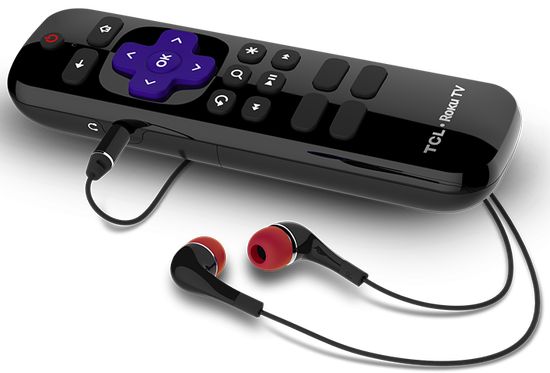 Of course, the remote is worth the money. For example, this easy-to-use remote provides private listening with its built-in headphone jack and ensures voice search for your favorite movies and TV shows. In particular, Spring radically simplifies the search for content.
In addition, the proprietary Contrast Control Zones technology has expanded the number of zones from 72 to 96 for the 55-inch size and up to 120 zones for the 65-inch version.
75″ TCL Roku TV
2019 is no exception. At CES 2019, the company unveiled 75″ TCL Roku TV with an increased number of contrast control zones to 160.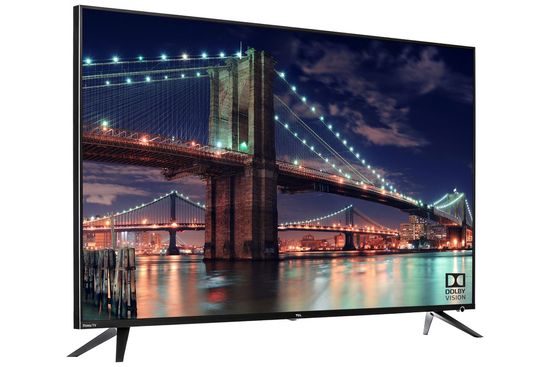 Innovative FALD (full array local dimming) uses mini-LEDs as the light source, providing excellent contrast. This technology analyzes and adjusts the brightness and black level in separate zones. But, of course, FALD slightly increases the TV thickness.
HDR Pro Gamma technology creates custom tone maps for different settings for more accurate reproductions in various lighting environments.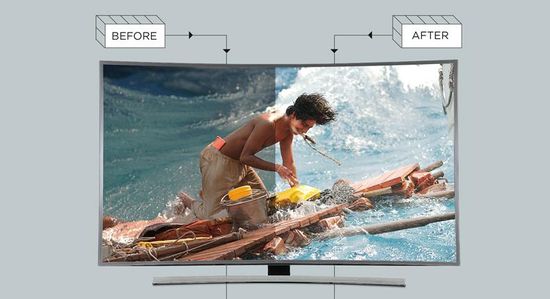 For example, the 6-Series support picture settings for dark home theaters (HDR Dark), moderately bright living rooms (HDR Normal), and bright sunlit spaces (HDR Bright).
The company's NBP (Nano Band Phosphor) Photon technology combines high-power LEDs with precision phosphors, bringing the palette closer to the DCI-P3 reference color standard.
Unfortunately, today the TCL 75R615 is sold only through Best Buy for $ 1,799.
Connection kit 6 Series includes three HDMI 2.0 ports with HDCP 2.2, one with HDMI ARC, one USB 2.0 port, a 3.5mm Headphone Jack and Digital Optical-In, plus an AV In port for composite Red-White-Yellow RCA input. It's great for classic gaming or older AV devices.
TVs use quantum dots technology, providing brilliant color reproduction. According to TCL, these models will come with an integrated far-field array mic to support voice assistant functionality without the need for a separate device. Besides, they support HDR10 and Dolby Vision high dynamic range sources.
Roku smart TV platform
The series also uses the popular Roku smart TV platform with a simple interface and extensive streaming app support.
The list of its pros includes:
– frequent updates and improvements;
– simple menus with quick responses;
– full customization;
– single page for inputs and TV apps;
– many apps, including 4K HDR;
– 4K Spotlight and 4K apps category make 4K content search easier;
– very convenient cross-platform search;
– streaming shows in antenna program guide;
– option of pause live TV from an antenna source or a USB stick.
Conclusion
PROS
– excellent quality / price ratio;
– excellent image quality with deep black levels, good contrast, rich and accurate color rendering;
– convenient and simple Roku Smart TV platform;
– HDR10 and Dolby Vision support.
CONS
– loss of darker details due to insufficient brightness level;
– limited motion settings;
– video processing is inferior to some of the more expensive TVs;
– a small cable clutter in the back.
This video presents the TCL 2019 TV Lineup.