Perhaps the unprecedentedly rapid growth in popularity of TCL TVs came as a surprise to many market participants. As known, the Chinese TCL (Telephone Communication Limited) was originally engaged in the production of audio cassettes and was called TTK Home Appliances Limited Company. Its heyday began after the acquisition of the Thomson TV and Alcatel brands in 2004. In 2014, the company introduced the first TCL TV with Quantum Dot display technology.
The company invested about $ 7 billion in the production of LCD and OLED displays in 2016. In the fall of 2017, the company introduced the new TCL P6 Popular TV series at the Import and Export Fair. The high innovative level, aggressive pricing policy and high quality ensured it a huge popularity. But the company didn't rest on its laurels. A year later, it introduced an even more successful TCL 6-Series Roku TV, including 55- and 65-inch TCL R617 and R615.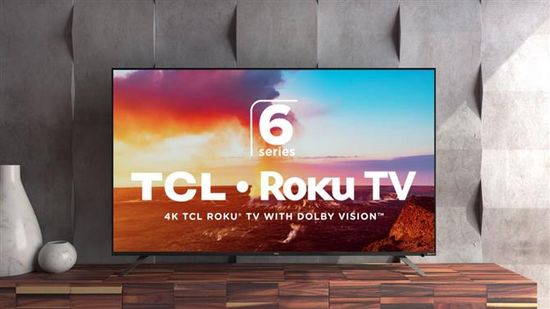 A few years ago, TCL TVs successfully competed in the mid-budget segment, offering great models for several hundred dollars. Many of them have been consistently included in the BestSellers list for several years. The TCL 6-Series Roku TV belongs to the top of this price segment. Today, the cost of 55-inch model varies around $ 500. In 2019, many experts included it the top list of the most popular 4K HDR Smart LED TVs.
Moreover, at CES 2019, the company introduced TCL 8-Series Roku TV, including the TCL 65Q825 Roku and 75Q825 with the most innovative Mini-LED backlight technology.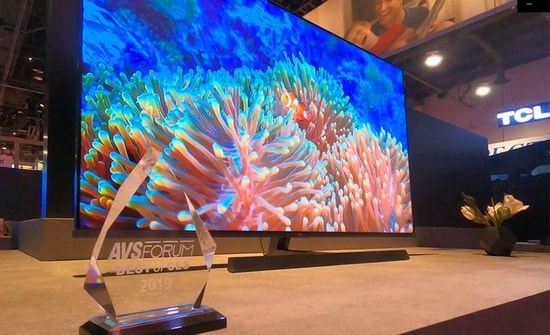 OLED and MicroLED TVs
CES 2020 showed fierce competition between main TV display technologies, including LED, OLED и MicroLED. Prospective MicroLED technology is away from the battle, as Samsung reigns supreme in this segment. At CES 2020, the company convincingly demonstrated its successes in this direction by presenting 88- and 150-inch bezel-less MicroLED TVs.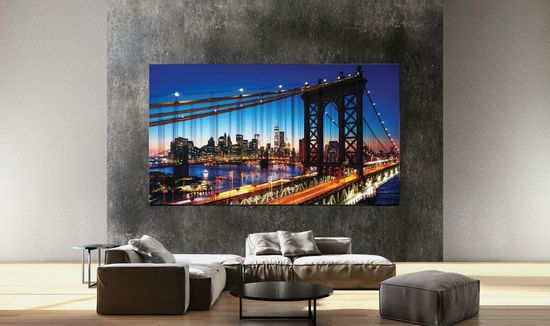 OLED manufacturers increase competitiveness mainly by lowering prices. For example, in 2018 LG introduced a great 4K HDR Smart OLED B8 PLA at a price of just over $ 2,000.
Reducing the diagonal size of OLED models is also becoming a trend. At CES 2020, LG showed 48-inch OLED48CXPUA of CX Series with Nvidia G-Sync built-in, and Sony – 48-inch XBR-48A9G. Of course, consumers are happy to welcome such trends.
In addition, companies also showcase huge OLED models with great image. But their cost is tens of thousands of dollars, and they do not claim to be in the list of BestSellers. Such TVs mainly demonstrate the technological power of the company and the main development trends.
LED TVs
But the situation in the LED TVs segment is significantly different. Today, companies have developed several versions of Quantum Dot LED technology, including QLED (Samsung), NanoCell (LG), Triluminos (Sony), and ULED (Hisense). All of them are based on the use of an additional matrix with inorganic crystals, which improves color accuracy and extends the color gamut.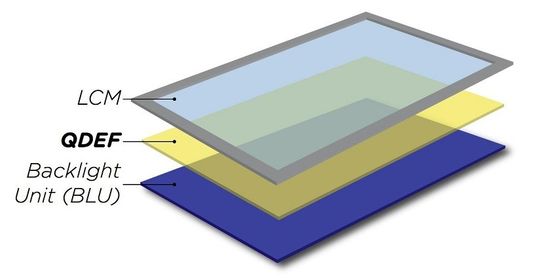 The low cost of producing this film using lithography and high efficiency allowed companies to significantly improve image quality at a relatively low price.
But this was not enough for a successful competition with OLED technology, which provides infinite contrast due to perfect black. As known, OLED matrices use self-emitting organic diodes that do not require backlight. Accordingly, the absence of a control signal from the transistor provides absolutely black at the screen. Unfortunately, LCD panels with LED backlight cannot ensure its complete blocking to display black.
In a result, the developers of Quantum Dot LED technology in recent years have been actively improving backlight by upgrading Direct LED backlight to FALD (full-array local dimming). As the name implies, Local Dimming technology provides backlight control for individual groups of pixels. In fact, it turns off the necessary LEDs in the backlight, increasing the black level in the corresponding part of the screen and, accordingly, increasing the image contrast.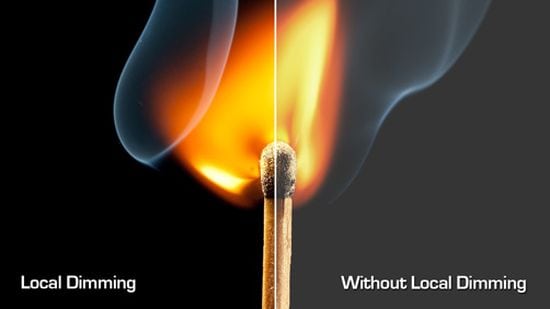 Probably, further improvement of Quantum Dot LED and Local Dimming technologies will be able to raise the image quality to the level of modern OLED TVs. But probably, by this time their cost will be equal.
Contrast Control Zones
Ideally, the number of dimming zones should correspond to the number of pixels. In other words, the control system must control each backlight LED for each pixel. Then the display will provide maximum contrast, displaying the dark parts of the image without gray gradations. In this case, LED and OLED TVs will provide the same contrast. But, of course, no one poses such an unrealistic task, given more than 33 million pixels on an 8K panel. Nevertheless, increasing the number of dimming zones is one of the main directions for improving the backlight.
Unexpectedly for many, the Chinese company was ahead of many famous competitors by developing LED backlight technology with Contrast Control Zones. This proprietary technology has expanded the number of zones from 72 to 96 for the 55-inch size and up to 120 zones for the 65-inch version in TCL 6-Series Roku TVs. As a result, TCL 6th series were able to provide excellent image quality, becoming one of the most popular TVs in the price segment up to $ 1,000.
Quantum Contrast
But the company did not stop there. In 2019, TCL introduced TCL 8-Series Roku TV with mini-LED Quantum Contrast backlight technology.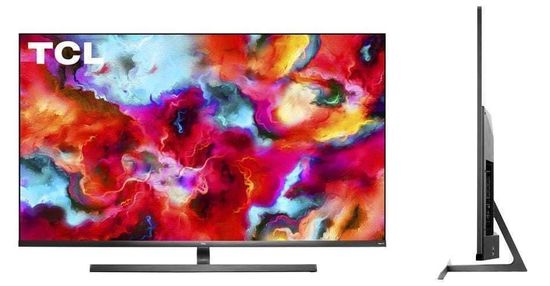 Engineers were able to place over 25,000 mini-LEDs into the backlight panel, which are grouped into around 1,000 dimming zones.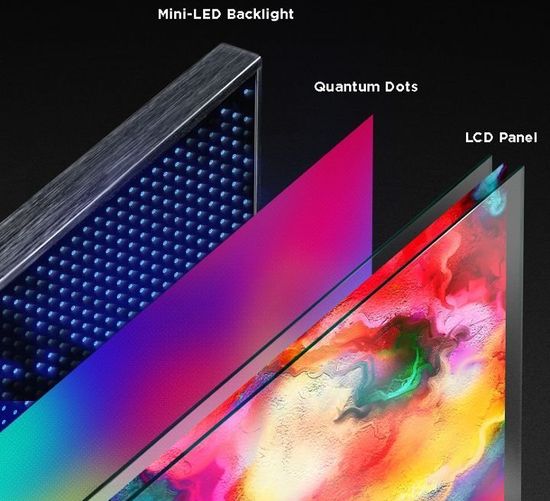 For comparison, the 75-inch Vizio Quantum X uses only 485 local dimming zones, and the Sony XBR-85Z9G 8K TV costing about $ 10,000 has 720 zones.
In fact, Quantum Contrast is based on the use of mini-LEDs measuring up to 200 microns (0.01 inches). But the size of conventional LEDs varies around 1000 microns (0.04 inches).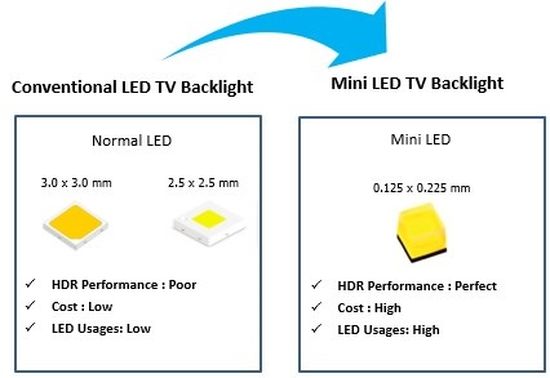 Of course, a significant reduction in the size of LEDs allowed engineers to significantly increase their number, drastically increasing the number of backlight zones.
At the end of December, the TCL 8 Series was already available. Today, it includes 4K HDR 65-inch 65Q825 and the 75-inch 75Q825 priced at $ 1,600 and $ 2,600 respectively, which is $ 400 less than the announced price. With the same image quality, the TCL 65Q825 is about $ 100 more expensive than one of 2019's most popular LG's B9 OLED TV. But the 75Q825 is significantly more expensive than the QLED Vizio P-Series Quantum X at a similar level. Nevertheless, TCL 8th series TVs confidently entered the lower segment of the top TVs, where they successfully compete with the most popular models. Unfortunately, this series so far does not include 8K models.
Mini-LEDs backlight and Vidrian Mini LED technology
At first glance, the development of Vidrian Mini-LED technology seems redundant, because if successful, it will virtually make Quantum Contrast backlight unnecessary. But this aspect may have nuances.
Unfortunately, Mini-LEDs have less brightness. But a simple increase in voltage dramatically increases heating and reduces their longevity. It is likely that implementation of Quantum Contrast in the 8th series was quite difficult and expensive. In this case, the announcement of the newest next-generation Vidrian "Glass on LED" Mini-LED technology was very timely.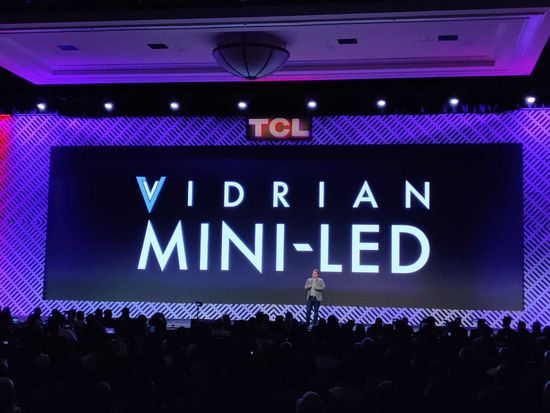 It will use the driving semi-conductor circuitry and tens of thousands of mini-LEDs directly infused in a crystal-clear glass substrate. Preliminary, the company plans to use this technology in the next generation of the super-popular 6th series. According to preliminary information, TCL Vidrian 8K Mini LED TV will be able to provide 5184 dimming zones.
This technology eliminates the problem of overheating the mini-LEDs, allowing engineers to increase the voltage and, accordingly, the backlight brightness.
In fact, Vidrian panels will become the resus for the further improvement of mini-LED Quantum Contrast backlight technology, leaving the company the possibility of maneuver. In any case, the consumer market can only welcome the energetic innovation of the company.
TCL TVs at CES 2020
At CES, TCL announced its 2020 TVs line-up. It includes the flagship QLED 8K X915 and 4K TCL QLED C815 & C715 Cityline series. The 8K X915 contains 85-, 75- and 65-inch models, uses 8k Upscaling, Quantum Dot Display and Local Dimming technologies, supports HDR Dolby Vision, Dolby Atmos, IMAX Enhanced, Far-field Voice Control, has Onkyo Audio System and Latest Android OS.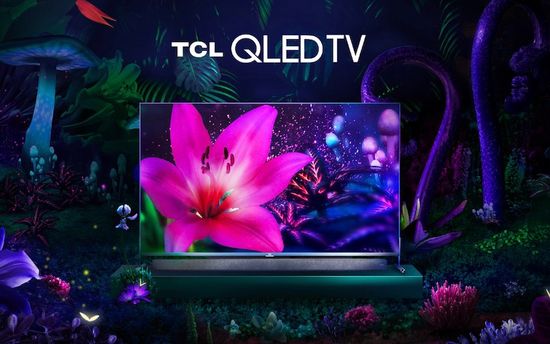 Moreover, the X9 also has a retractable built-in webcam, ascending and descending automatically when prompted. As known, Samsung was the first to offer this option in its models and it turned out to be very popular among consumers.
The 4K Quantum Dot C815 and C715 also support Dolby Vision, Dolby Atmos, HDR 10+, Far-field Voice Control and Latest Android OS.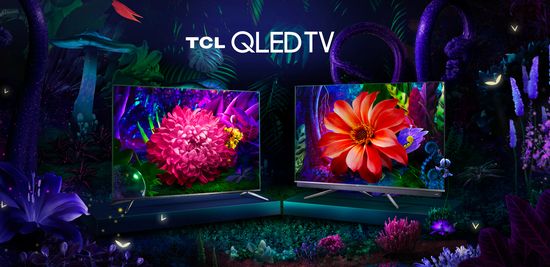 The C815 includes 75-, 65-, and 55-inch models, and the C715 has 65-, 55-, and 50-inch TVs. All models have shown excellent brightness, contrast, and color gamut. But TVs showed carefully selected content. A more objective assessment of image quality for complex content is not yet possible.
Unfortunately, the company has abandoned an aggressive pricing strategy in recent years. Probably, some still remember the 4 and 5 series for the price of several hundred dollars. For example, the 55-inch TCL 55S425 4K Roku TV costs $ 280 today. Of course, many of them deservedly become BestSellers. But the price of 6 and 8 series is already consistent with their class.
Apparently, the flagships of 2020 will also not be cheap. But according to Michael Zhao, Senior Product Manager TCL USA, the new series will be more affordable than the X10 from last year. Unfortunately, today the company sells these TVs only on the Chinese market, promising to expand sales at the expense of Australia and Europe.
Conclusion
In general, the company fully met the expectations of fans of the TCL brand by introducing three series of competitive models and strengthening its position in the segment of top models. In addition, with German pedantry and perseverance, TCL continues to develop backlight, introducing a model with Mini-LEDs backlight and announcing the innovative Vidrian Mini LED technology. If Vidrian technology is successful, the company will be able to strengthen its dominance in this direction.
Moreover, all the flagships presented support a full range of modern technologies, including HDR Dolby Vision, Dolby Atmos, IMAX Enhanced, Far-field Voice Control, etc. Of course, the company will have to compete with Samsung, LG, Sony, etc, which also showed great TVs at CES 2020. But in any case, the consumer market will benefit from the emergence of a new participant in the group of leaders.
This video demonstrates the announcement of Vidrian mini LED on glass at CES 2020.