As usual, CES 2020 attracted a lot of expert attention. Of course, TVs aroused the greatest interest. Predictably, the main trends in this segment has not changed. All leaders are actively developing AI video processing technologies (8K AI upscaling,) 5.1-channel audio and game mode (ALLM mode and Nvidia G-Sync support).
In addition, companies are actively experimenting with design. For example, LG this year offers ultra-thin models (Wallpaper and GX Gallery Series) and rollable TVs (RX Series). Samsung introduced the Q950TS 8K with bezel-less Infinity Design. Its screen-to-body ratio reaches an unprecedented 99%.
In addition, LG is trying to expand the presence of its OLED TVs in the middle price segment. In particular, the company introduced the 48-inch OLED48CXPUA with Nvidia G-Sync built-in.
Traditionally, LG introduced a wide range of new TVs in almost all segments, including OLED and NanoCell with 4K and 8K resolution. As a result, the total number of the presented series exceeded ten.
With the exception of the BX series OLED 4K and Nano85 series NanoCell 4K, all TVs use the α (Alpha) 9 Gen 3 AI processor with AI Deep Learning algorithms, and support the new Filmmaker Mode and Dolby Vision IQ technology.
Moreover, α 9 Gen 3 supports AI 8K upscaling, AI Picture Pro, AI Brightness and AI Sound Pro technologies.
Unlike Infinity Design in Samsung TVs, LG does not focus on the bezel-less concept. Nevertheless, the design of almost all LG TVs is consistent this trend.
LG Signature OLED 8K ZX
Of course, 88-inch OLED88ZXPUA and 77-inch OLED77ZXPUA TVs belong to the flagship LG Signature OLED line.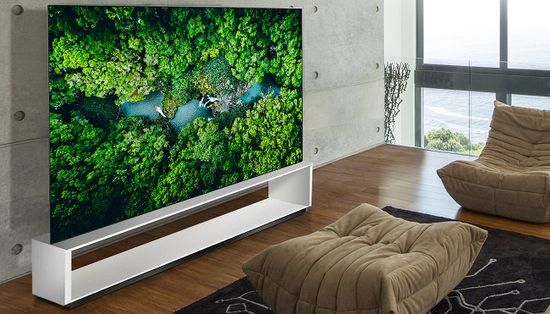 Probably today it provides the best image quality on an almost 90-inch diagonal. But today the price of last year's 88-inch LG OLED 88Z9 8K almost reaches $30,000. The cost of the new LG Signature OLED 8K ZX TVs, including 88-inch OLED 88 ZX PUA and 77-inch OLED 77 ZX PUA, are unlikely to be lower. Поэтому, они вряд ли станут BestSellers. But such models perfectly illustrate the TVs of the future.
LG 4K OLED
Basically, LG 4K OLED TVs of 2020 are different in design.
In last year, LG launched its super-thin Wallpaper TV, in which the panel was mounted using a set of magnets. In this year, the company introduced 65-inch and 77-inch Wallpaper models (OLED65WXPUA and OLED77WXPUA) with a thickness of just under 4mm.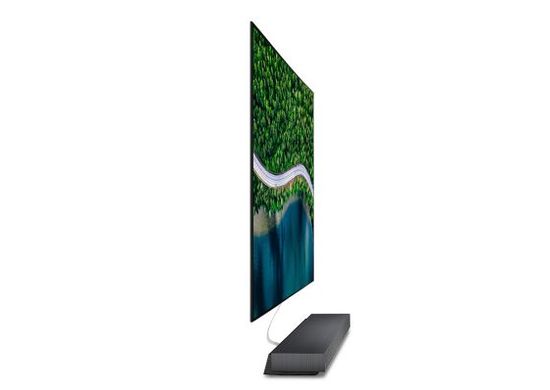 Of course, LG expanded its innovative R series, introducing a new 65-inch rollable RX.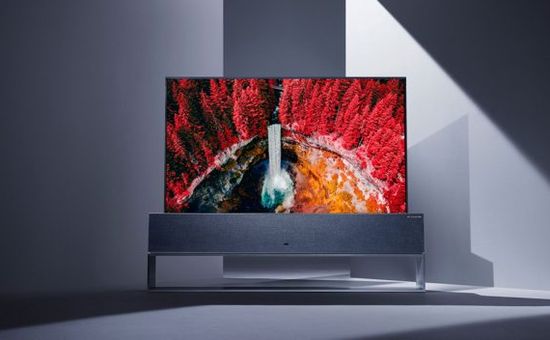 Unfortunately, the last year's LG R9 which slowly unfolded out of the box on the CES 2019, never went on sale. The company promises that it will launch this year.
The thickness of the minimalist GX Gallery Series does not exceed 20mm. GX Gallery Series offers 55-, 65- and 77-inch models (OLED55GXPUA, OLED65GXPUA, OLED77GXPUA) and has a specially-designed wall mount.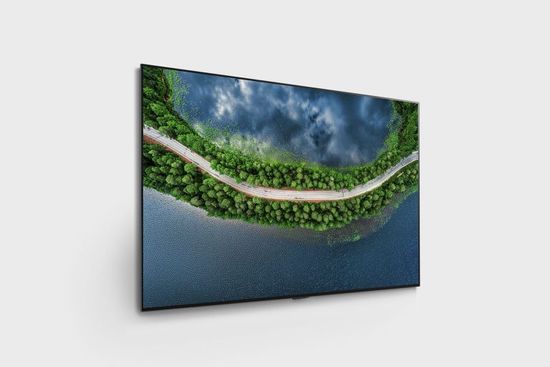 Apparently, they will be a little cheaper compared to Wallpaper models.
In addition to the traditional 55-, 65- and 77-inch TVs (OLED55CXPUA, OLED65CXPUA and OLED77CXPUA), the CX seris includes a 48-inch model (OLED48CXPUA).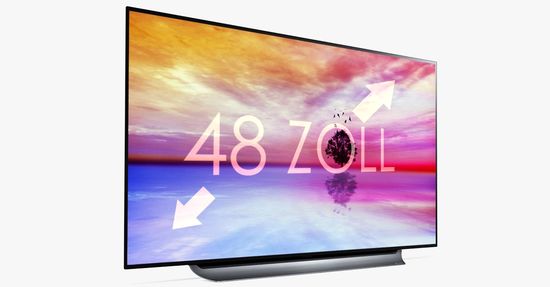 This is probably the first OLED TV with a diagonal of less than 50 inches. Perhaps LG will be able to expand the presence of OLED TVs in the middle price segment. Moreover, the Nvidia G-Sync built-in makes it very attractive to gamers.
In addition, the company introduced the entry-level BX range that comes in 55-inch and 65-inch models (OLED55BXPUA and OLED65BXPUA). Instead of α9 Gen 3, their use the α7 Gen 3 processor.
LG NanoCell TVs
Series of LG LCD NanoCell TVs with FALD (full-array local dimming) includes six 8K models. But the company announced only Nano99 (65-inch 65NANO99UNA and 75-inch 75NANO99UNA) and Nano97 (65-inch 65NANO97UNA and 75-inch 75NANO97UNA). Details of Nano95 the company promises to present later.
Nano99 does not support G-Sync, but has the Auto Low Latency Mode (ALLM) with support for the Xbox One X game console.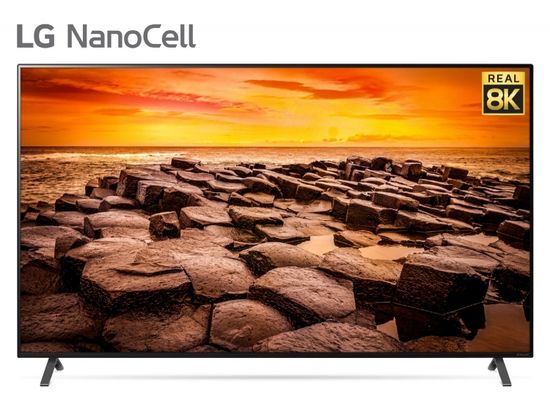 As known, the ALLM function appeared in HDMI 2.1, providing automatic switching to game mode. In fact, ALLM disables some functions by lowering the Input Lag. Their list includes:
– Picture Adjust;
– Video Scaling (i / p-Scaler);
– Audio Delay (Auto Lip Sync).
These models have Full Array Local Dimming Pro backlight technology with an increased number of dimming zones, and 60W 4.2 speaker with a 20W woofer.
Nano97 Series uses less of local dimming zones. In addition, the power of its stereo speaker system with a 20W woofer reaches only 40W.
LG NanoCell 8K
As known, in 2019 LG introduced the first 8K NanoCell model. Today this series is the most promising and arouses great interest of experts. In fact, LG's NanoCell technology has become an analogue of Samsung's patented QLED technology, based on the use of nanocrystals screens or matrices on Quantum Dots. Physically, these technologies use color conversion films in the LED backlight unit to increase the efficiency of color rendering control.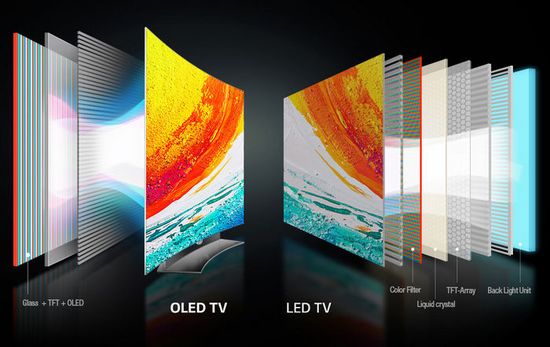 High efficiency and low production costs provide excellent prospects for these technologies. Today LG NanoCell compete with Samsung QLED. In addition, both technologies compete with OLED TVs. But, LG dominates the OLED segment.
In this year LG introduced 75/65 Nano99, 75/65 Nano97 and 75/65 Nano95 8K versions of NanoCell TVs.
All models support AV1, HEVC and VP9 codecs, 8K playback via USB or HDMI, and 8K @ 60 fps HDR. In addition, they use:
– new powerful α (Alpha) 9 Gen 3 AI processor for AI 8K upscaling, AI Picture Pro, AI Brightness and AI Sound Pro. In particular, AI Sound Pro optimizes sound for five pre-setting types of content and provides 5.1 surround sound;
– LG webOS-based ThinQ AI supports voice control and is compatible with Apple AirPlay 2 and HomeKit, Google Assistant and Amazon Alexa. Additionally, the company plans to add support for Amazon Alexa Premium Far-Field Voice to expand the list of devices that support voice recognition.
LG NanoCell 4K
New Nano90 Series NanoCell 4K includes 55-inch, 65-inch, 75-inch and 86-inch models (55NANO90UNA, 65NANO90UNA, 75NANO90UNA, and 86NANO90UNA).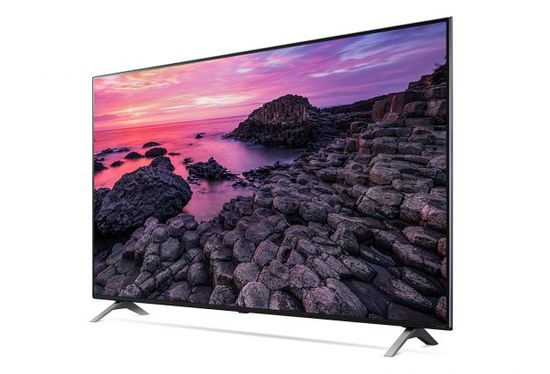 Of course, all TVs uses α9 Gen 3 processor and full range of LG's innovations.
The Nano85 Series NanoCell 4K does not have an 86-inch model, but includes a 49-inch 49NANO85UNA. In addition, the series contains 55-inch 55NANO85UNA, 65-inch 65NANO85UNA, and 75-inch 75NANO85UNA.
Like the BX series OLED TV, the Nano85 series uses the α7 Gen 3 processor and just basic Local Dimming.
Conclusion
In general, CES 2020 has confirmed the dominance of innovative trend in consumer electronics. This year, LG introduced more than 10 new OLED and NanoCell series with 4K and 8K resolution.
Of course, the LG NanoCell 8K TVs will attract the attention of many buyers. Apparently, Nano99, Nano97 and Nano95 versions will compete with Samsung Q950TS 8K and Sony Z8H 8K.
Finally, many LG OLED 4K TVs, including ultra-thin models (Wallpaper and GX Gallery Series), rollable TVs (RX Series), 48-inch OLED48CXPUA of CX Series with Nvidia G-Sync built-in, and entry-level BX range traditionally claim to be BestSellers.
In addition, the 48-inch 4K OLED48CXPUA may indicate the company's intention to expand the OLED line with relatively inexpensive models with a small screen. Of course, many consumers will welcome such an initiative.
This video shows the stunning LG OLED New Wave at CES 2020.