As known, an aggressive pricing strategy and a high innovation level are among the main competitive instruments of many modern Chinese giants. TCL is no exception, and the overwhelming popularity of their LCD TVs amply proves their effectiveness.
Today TCL is rightfully positioned as one of the innovative leaders in the industry. For example, company announced the launch of inkjet-printed OLED displays for 2023. This technology 'prints' OLED panels between panes of glass instead of the traditional 'white OLED' (WOLED) panels in modern OLED TVs. According to analysts, inkjet printing will reduce costs by 15-25%. If successful, TCL will be able to significantly squeeze out the traditional leaders of the OLED segment, including LG and Sony.
But today the company continues to actively improve LCD TVs. As known, the Local Dimming and Quantum Dots (QD) technoloies are the main directions of improving their image quality.
Quantum Dot technology
About 5 years ago, Quantum Dot (QD) technology radically expanded color gamut and color accuracy by enhancing the white quality of backlit. South Korean developers have found an elegant solution to improve backlit quality by generating white inside the TV from blue, red and green. Blue is emitted by blue LEDs on the back matrix. Green and red are formed by nanoparticles, the size of which corresponds to the wavelengths of green and red. These nanoparticles are sprayed onto a special additional film. The blue partially passes through the film, mixes with the re-emitted red and green, and generates high-quality white, which is used to backlight the RGB layer.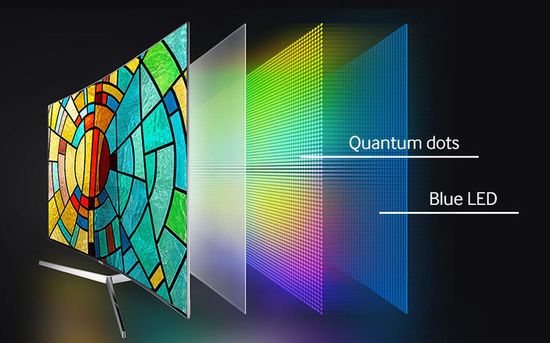 Companies today primarily use Quantum Dot Enhancement Film (QDEF) from nanotechnology Nanosys company located in Milpitas, California, which dominates this segment.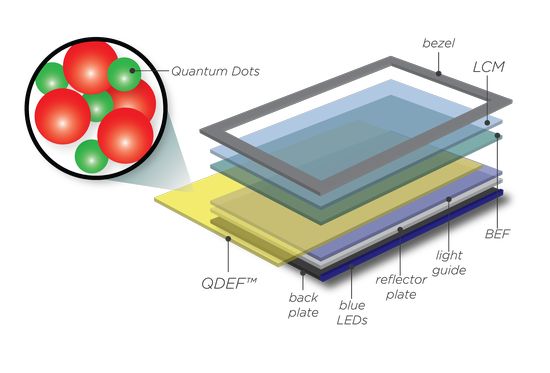 As a result, the color quality of LCD TVs has become substantially closer to OLED technology.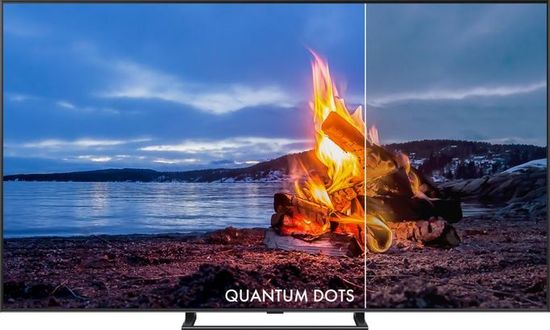 QD technology was originally developed by Samsung. Other companies took up the idea and developed their own technologies based on it. Some industry leaders use their own names for TVs with QD technology, including Samsung QLED, LG NanoCell, Sony Triluminos, Hisense ULED. Other companies including TCL, Panasonic and Visio use common names with 'quantum dot' word combination.
TCL mini-LED backlit
Unlike QD technology, TCL pioneered the development of mini-LED-based Local Dimming. As known, Local Dimming technology has significantly increased the contrast of LCD TVs by controlling the brightness of the backlit in certain areas of the frame.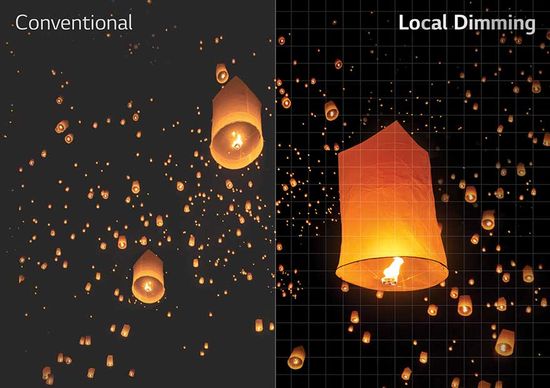 Of course, its efficiency directly depends on the number of zones, which, in turn, is limited by the size of the LEDs. TCL has focused on radically expanding the number of zones through the use of miniature LEDs. As a result, in 2018 TCL introduced the legendary 6-Series Roku TV with proprietary Contrast Control Zones technology. 55-inch TV (55R617 / 55R615) used 96 zones, and 65-inch version (65R617 / 65R615) – 120 zones.
A year later, the company announced the next innovative breakthrough, introducing TCL 8-Series Roku TV with mini-LED Quantum Contrast backlit, which used 25,000 mini LEDs grouped in over 1,000 zones.
At CES 2020 TCL continued to intrigue experts, announcing the next-generation Vidrian 'Glass on LED' technology.
Finally, in 2021, the company announced OD-Zero mini-LED backlit, which was already presented in the flagship X12 8K OD-Zero Starlight Smart Screen.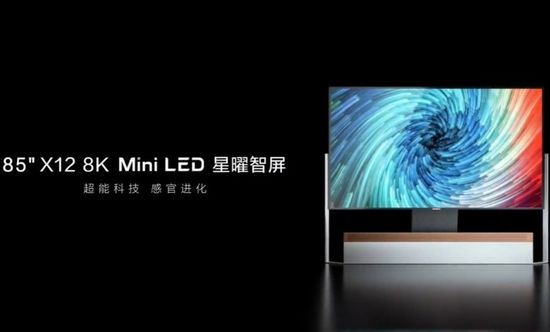 This 85-inch Chinese miracle uses an unprecedented 96,000 LED chips grouped into 1920 local dimming zones, providing a dinamic contrast ratio of 10,000,000: 1 at amazing brightness of 2000 nits. Its ultra-wide color gamut reaches 157% (BT.709). OD-Zero panel thickness does not exceed 9.9 mm. Unfortunately, its price reaches $ 15,000.
TCL 6 Series 2021
But for all the attractiveness of this beautiful monster, the more affordable models are no less interesting for the consumer market.
The company has updated almost all series, complementing them with the new TCL XL collection. But the update of the legendary 6th series was expected with the greatest interest, and the company did not disappoint these expectations.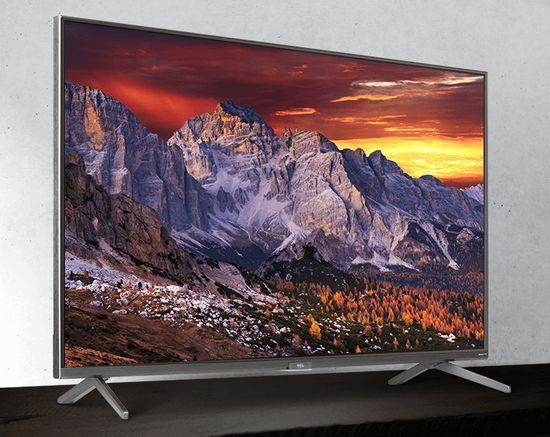 Perhaps the slogan 'shockingly affordable at high quality' is perfect for the new 8K version. The price of the 4K model is more commensurate with its peers, but also impressive.
The new 6-Series includes:
– 55/65/75-inch 4K TVs (55R635, 65R635 & 75R635) – $ 900 / $ 1,300 / $ 1,800;
– 65/75-inch 8K TVs (65R648 & 75R648) – $ 2,200 / $ 3,000.
In comparison, the new 65-inch mini-LED-based 8K QNED LG and Samsung Neo QLED TVs cost around $ 3,000 (Samsung QN800A), while the 75-inch models go up to $ 4,800.
Both series use one of the most popular Roku smart TV platform, support Dolby Atmos and Dolby Vision technologies (immersive sound and HDR video), Apple AirPlay 2, HomeKit, and are compatible with Google Assitant, Amazon Alexa, and Siri for voice control.
AiPQ Engine is driven by machine-learning algorithms and provides Smart HDR, Smart 4K Upscaling, and Smart Contrast.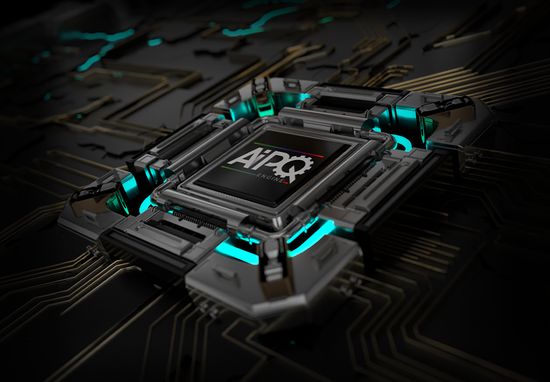 TCL 8K 6-Series will be the world's first 8K TV to sport THX Certified Game Mode.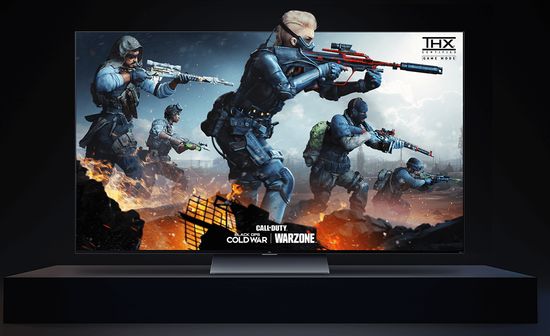 It coordinates several TV settings, including picture processing, input lag, variable refresh rate (VRR), and auto low-latency mode (ALLM), optimizing TV performance.
TCL R648 8K vs R635 4K
Despite similar specs, the TV performance of the R648 8K is significantly higher than the R635 4K TV.
Specifically, it demonstrates (SDR / HDR):
– Normal – 256 / 910 nits (great for dark or dim room);
– Bright – 346 / 1,226 nits;
– Brighter – 460 / 1,563 nits.
In comparison, the brightest Samsung QN900A Neo QLED TV delivers a peak brightness of just over 1,700 nits in HDR. Most other modern premium LCD models are typically just over 1,000 nits in brightness.
The 75-inch model uses 240 local dimming zones, but the 65-inch TV only has 160 zones.
The contrast of R648 is also higher. In particular, it provides deeper blacks even around bright objects and better-saturated colors at higher brightness levels.
Other performance metrics are almost identical.
Both series provide stable motion resolution even without motion smoothing at 24, 30 fps. Little stutter or judder at 60 fps content practically does not interfere with perception.
Smoothing color gradients at handling of low bit-depth content (for example, YouTube videos) is inferior to Sony, but corresponds to a premium level.
Of course, 720p and 1080p content upscaling to 8K is significantly more difficult than 4K. Nevertheless, R648 successfully copes with this task.
Unfortunately, miracles are rare and R648 is no exception. The playback quality of most cable / satellite content in 720p resolution is significantly inferior to higher resolution content from Disney+, Hulu, Netflix, HBO max, etc streaming apps. But for high-quality 4K content, the R648 delivers excellent upscaling to 8K without artifacts, and pixelation is completely absent from just 7 feet away.
TCL R648 key features
The Roku TV setup process for the new R648 is surprisingly simple, fast and automated. For example, Movie presets in SDR for the Netflix app (backlight intensity – normal / bright / brighter depending on ambient light) are saved for Dolby Vision mode and YouTube for all HDMI inputs.
The TV has excellent HDR performance, providing deep black levels and saturated colors with bright highlights.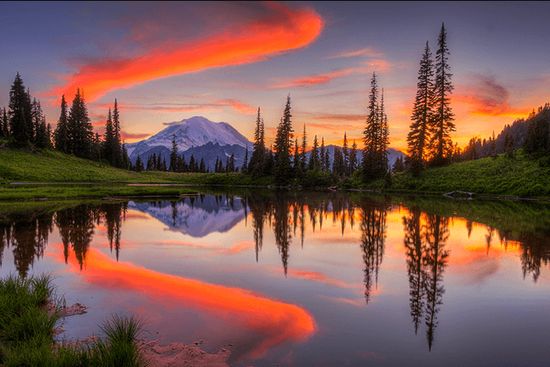 The audio system is also of a high standard. It has stereo tweeters, two oval, down-firing midrange drivers and even an independent subwoofer on the back of the TV.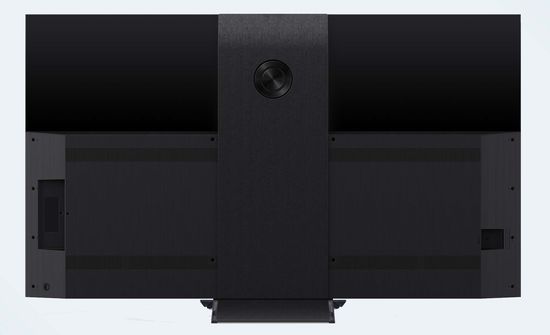 Subwoofer provides solid enough bass. Maybe the stereo effects are not very convincing, and music lovers may notice excessive harshness in the treble, but dialog intelligibility is excellent. In general, the audio system is quite consistent with the sound-bar level of the middle class. Moreover, the free eARC port becomes an added bonus with a home theater system.
For gamers, the R648 offers two HDMI 2.1 ports. It supports 4K@120Hz and 8K@60Hz gaming with a variable refresh rate (VRR), auto low latency mode (ALLM), and HDR. Combined with THX Game Mode, these factors make the model one of the best gaming TVs.
Unfortunately, traditionally for a VA-type LCD panel, the R648 has very limited horizontal viewing angles. Its contrast and color saturation deteriorate sharply when viewed from an angle, which is of course inconvenient for a large room with several viewers.
Overall, it's inferior to OLED models in contrast. But the high brightness gives it an edge compared to most OLED TVs when viewed in a brighter room. Today, only premium LG G1 OLED TV with the innovative Evo OLED panel and Sony A90J deliver similar brightness.
Conclusion
Pros
– great price;
– very high brightness is ideal even for a brightly lit living room;
– excellent picture quality;
– very good sound;
– new improved Roku TV remote;
– easy setup;
– excellent gaming performance.
Cons
– very narrow horizontal viewing angles.
Of course, the market today offers excellent Samsung 8K Neo QLED and LG 8K QNED TVs with similar performance and specs, but the price difference negates this aspect.
The flagship line of announced Vizio P-Series Quantum X does not contain 8K models. The price of 75-inch Hisense mini-LED 8K ULED U9G reaches $ 4,580 (£ 3,300) in Europe. Given the current market situation, the TCL 635 4K and TCL R648 8K have excellent marketing prospects.
Video shows TCL OD Zero mini-LED backlit.
P.S.
The Chinese giants have once again confirmed their leadership claims. In this year TCL 6-Series R646 (2021) & Hisense U8G really claim to be the first positions among the bestsellers in the LСD TVs segment 2021.
Today the 65-inch TCL R646 costs $ 1,300 on the company's website. Hisense U8G with the same size costs just under $ 1,000. Both models have high specs, providing great image quality.
Pros & cons:
– TCL has wider model range (3 vs 1), more powerful audio (30W vs 20W) and Google TV vs Android 10;
– it provides better contrast (8,542: 1 vs 5,279: 1 native contrast, and 19,300: 1 vs 7,923: 1 – with local dimming), very efficient calibration and supports Timeshift option;
– in turn, Hisense U8G cheaper, brighter, has more local dimming zones (360 vs 240 for 65-inches TVs), USB 3.0, great color accuracy 'out-of-the-box', and wide color gamut, supports AMD Freesync, VRR (HDMI Forum) and G-Sync Nvidia.
Unfortunately, both models have narrow viewing angles, which is typical for VA panels. TCL R646 does not always reproduce 480p content correctly, but EOTF (Electro-Optical Transfer Function) of Hisense U8G sometimes distorts colors in HDR scenes.
To be fair, these cons are not critical and are quite typical for mid-budget models. Perhaps, for the first time, the Chinese giants will be able to oust their South Korean competitors in this segment. Of course, their specs and functionality are inferior to the premium Samsung Neo QN90A and LG QNED90 with mini LED backlit, or this year's great OLED models, including LG OLED C1 ($ 1,800 – 65") or Sony A80J OLED ($ 2,200 – 65"). But in the mid-budget price segment, they offer the best value for money.