This year has become another breakthrough in the LCD TVs segment. At CES 2021, industry leaders unveiled new TVs with innovative mini LED backlit. As known, it uses a huge number of miniature LEDs combined in independently controlled Local Dimming zones. More accurate backlit control significantly increases the black depth in dark frame areas, enhancing the overall image contrast.
Of course, the new Samsung's Neo QLED, LG's QNED and TCL's OD-Zero TVs in the spotlight of consumers and experts. But TCL promises to provide affordable models with OD-Zero by the end of the year, showing in March only 85-inch X12 8K Mini LED Starlight with an unprecedented 96,000 LEDs grouped into 1920 local dimming zones. Its approximate price is about $ 15,000. LG offers several QNED series in 4K and 8K resolution. Samsung's Neo lineup also includes several series, including QN90A (QN95A for Europe and UK) & QN85A 4K, and QN900A & QN800A 8K.
Unfortunately, the huge price gap between 4K and 8K remains. Samsung QN900A 8K vs QN90A 4K:
– 65"- $ 4,500 vs $ 2,300 ($ 2,200);
– 75"- $ 5,800 vs $ 3,000 ($ 2,800);
– 85"- $ 7,500 vs $ 4,000 ($ 3,500).
QN900A vs QN90A
The QN900A is designed in Infinity style. Its profile is only 0.6″(1.5 cm) thick.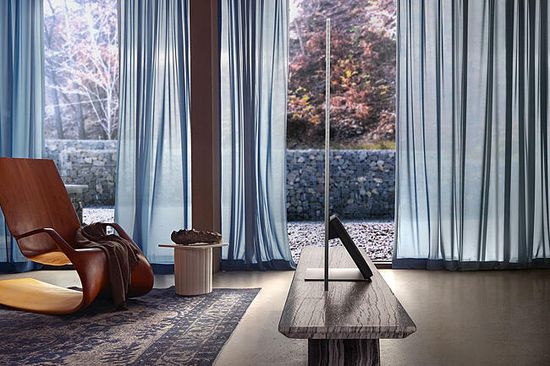 In fact, the bezel edge is practically invisible from a distance of several meters. QN90A is almost 2 times thicker (1″ or 2.54 cm).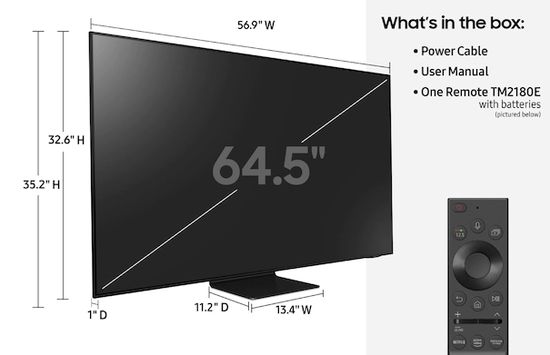 Main differences:
– 8K (7680 x 4320) vs 4K (3840 x 2160) resolution;
– QN900A comes with new attachable Slim One Connect.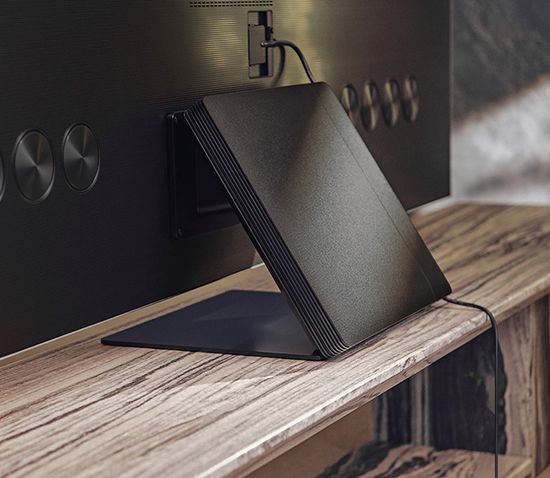 It has a tuner and 4x HDMI 2.1 with support for VRR (Variable Refresh Rate), ALLM (Auto Low Latency Mode), etc.
– FreeSync Pro support for 4K/120Hz with high refresh rate.
– ARC & eARC support.
As known, HDMI ARC protocol is designed to send high-quality digital picture and sound data from a source to a TV, projector, soundbar, etc;
– audio 6.2.2 CH, 80W Object Tracking Sound Pro vs 4.2.2 CH, 60W Object Tracking Sound+.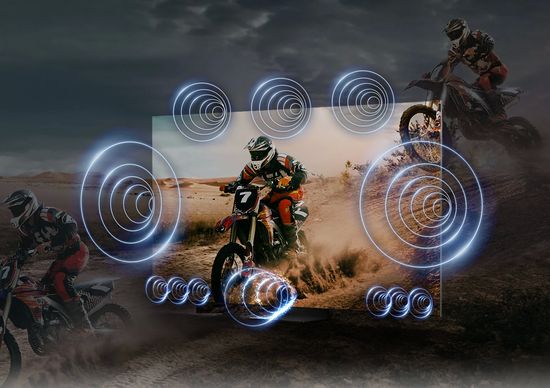 – Samsung Neo Quantum Processor 8K with 16 neural networks support vs Neo Quantum Processor 4K with multilayered neural networks.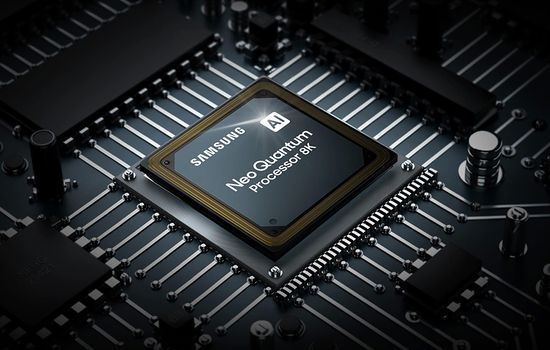 Instead of one neural network to analyze visual data, Neo Quantum Processor 8K uses data generated from 16 neural networks;
– Enhanced Samsung's multi-intelligence AI upscaling with accelerated processing of 4K content;
– QN900A uses about 1344 local dimming zones vs 792 in 65QN90A;
– Neo Quantum Matrix Pro vs Quantum Matrix technology;
– Quantum HDR 64x (or Quantum HDR 48х for 65-inch model) vs Quantum HDR 32x.
Technologies
Neo Quantum Matrix Pro technology improves playback of fine details through precise control, and is an improved version of Quantum Matrix technology.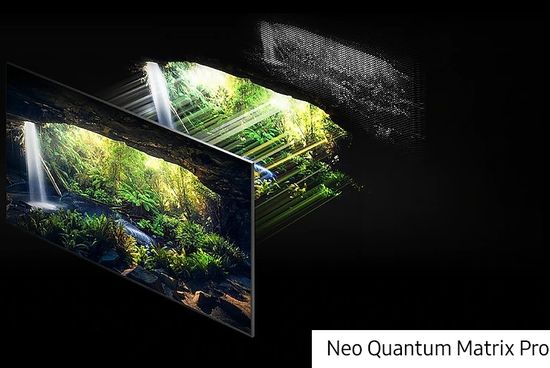 It further optimizes local dimming through very precise adjustment. Instead of 10-bits scale, Neo QLED uses 12-bits brightness adjustment, adjusting the light within a total of 4,096 levels. According to engineer Minhoon Lee from the Visual Display Business at Samsung Electronics, this technology can provide brightness of up to 4,000 nits, depending on the model.
Besides precise control of mini LEDs, it also controls the light source for each individual object in the frame. According to engineer Bonggeun Lee, this technology can provide a sense of depth by focusing the light on the object that is at the front while darkening the background. In a sense, it's analogous to 3D.
Quantum HDR technology

Basically, Quantum HDR can be positioned as a marketing name for HDR10 & HDR10+ standards with supported image brightness ranging from 1000 to 4000 nits. Unfortunately, the company does not explain the difference between the multipliers in the name of this technology.
Possibly it corresponds to the number of metadata streams processed by the processor and characterizes HDR performance.
According to another version, they are the peak multiplier for the base brightness of 100 nits. But this hypothesis is not supported by testing. For example, the real peak brightness of QN90A with Quantum HDR 32x is several times less than the calculated 3200 nits. But anyway, the HDR performance of the QN900A with Quantum HDR 48x is higher vs QN90A with Quantum HDR 32x.
Testing
QN90A / QN900A
Native Contrast 3,510: 1 / 1,658: 1
Contrast with local dimming 26,534: 1 / 15,403: 1
SDR Brightness
Real Scene Peak Brightness (nits or cd/m²) 1,428 / 872
Peak 2% Window 1,235 / 1,725
50% Window 1,216 / 457
100% Window 691 / 272
Automatic Brightness Limiting (ABL) 0,038 / 0,095
HDR Brightness
Real Scene Highlight 1,800 / 1,169
Peak 2% Window 1,554 / 1,641
50% Window 1,218 / 538
100% Window 762 / 332
Automatic Brightness Limiting (ABL) 0,040 / 0,080
QN90A (Pre / Post calibration) vs QN900A (Pre / Post calibration):
– White Balance dE 0.85 / 0.24 vs 4.80 / 0.34 (good value <3);
– Color dE 1.39 / 1.07 vs 2.81 / 1.08 (good value <3);
– Gamma 2.20 / 2.20 vs 1.96 / 2.20 (good value 2.1- 2.3);
– Color Temperature 6,620 K / 6,529 K vs 6,315 K / 6,620 K (6,500 K).
The QN90A is almost perfectly tuned out of the box. Additional calibration for the QN900A slightly improves its image.
Conclusion
Both series provide excellent image quality through great brightness and contrast with local dimming based on the innovative mini LED backlit. Unfortunately, the almost two-fold difference in price makes their comparison not very correct. Probably, the QN900A with a large diagonal will be appropriate on the veranda of a luxury villa, and the QN90A – in the living room of an apartment.
The growth of TVs resolution has been going on for several years. But the viewing distance recommended by ophthalmologists even for a 65-inch TV should be at least 2.5 meters. Moreover, the smaller distance is inconvenient for the neck. But the vigilance of our vision is significantly inferior to the eagle vision, and the human eye ceases to perceive the difference between 4K vs 8K already from a distance of several meters.
But several years ago, South Korean scientists experimented in this direction. Most of the subjects were really bad at distinguishing between 4K and 8K images from each other. But many quite confidently singled out the 8K image with a cup of coffee as "hotter", supporting the hypothesis of a direct dependence of immersiveness (presence effect) on resolution. In addition, according to some physiologists, the fatigue of the brain while watching is also dependent on the content resolution. In particular, the brain is forced to interpolate the missing pixels to form a complete image. Finally, the effective multi-intelligence AI 8K upscaling really improves the quality of lower content.
Probably, all these arguments will become serious factors in favor of 8K TVs after the price cut in this segment. But today, the choice depends mainly on the budget.
This video offers the official introduction of Samsung QN900A Neo QLED 8K.
P.S.
Probably a comparison between Samsung QN900A vs LG QNED99 8K flagships is no less interesting.
The Samsung TV has significantly higher specs and wider functionality. The list of its pros includes:
– higher brightness (1.408 vs 802 nits SDR Brightness, and 1.592 vs 1.006 nits HDR Brightness for 10% Window);
– greater contrast (1,658: 1 vs 638: 1 native contrast, and 20,392: 1 vs 6,534: 1 contrast with local dimming).
As a result, it provides significantly higher HDR performance, especially in bright ambient light.
Plus, it comes with Slim One Connect and supports virtually all Samsung's innovative technologies, including:
– Slim One Connect;
– Object Tracking Sound Pro;
– multi-intelligence AI upscaling;
– Neo Quantum Matrix Pro;
– Quantum HDR 64x.
But the 65-inch LG QNED99 is $ 1,000 cheaper and the 85-inch is $ 2,200 cheaper. Given the nearly identical color gamut, viewing angles, response time, calibration accuracy and efficiency, and browser smart functionality, this factor can become a serious argument in favor of LG.