Fierce competition between OLED and LCD technology developers has culminated in an innovation boom this year. Indeed, this year's list of new technologies includes:
– Evo OLED panel with 1,000 nits peak brightness in LG OLED G1 TV;
– TCL has announced the launch of inkjet-printed OLED displays for 2023;
– 75-inch Hisense U9G ULED 8K, Samsung Neo, LG QNED and TCL OD-Zero series with mini LED backlit;
– Hisense U9DG with Dual Cell technology.
In fact, the developers have shown significant progress in solving the main problems of these technologies.
As known, OLED technology uses self-lit LEDs which work without backlit and provides great contrast, wide color gamut and great viewing angles. Unfortunately, OLED panels are expensive, have limited brightness, and pixel burnout risk reduces their lifespan.
New Evo OLED panel increases brightness without reducing lifespan by using double substrate with blue emitters and replacing hydrogen with more efficient deuterium in blue emitters. The inkjet-printed OLED displays promise significant price reductions.
In turn, LCD TVs are bright, cheap and reliable. But their contrast, color gamut and viewing angles are significantly inferior to the competitor.
Several years ago, Quantum Dot (QD) technology has dramatically improved the white quality of LED backlit, expanding the color gamut and increasing color accuracy.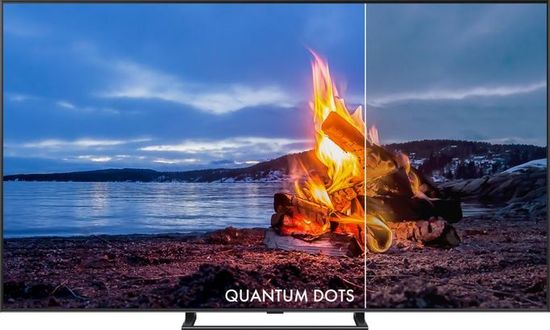 Today, some industry leaders are using proprietary QD technologies, including Samsung QLED, LG NanoCell, Sony Triluminos, Hisense ULED. Other companies including TCL, Panasonic and Visio often use common names with 'quantum dot' word combination.
Mini LED backlit & Dual Cell technology solves the contrast problem by dramatically increasing the efficiency of Local Dimming.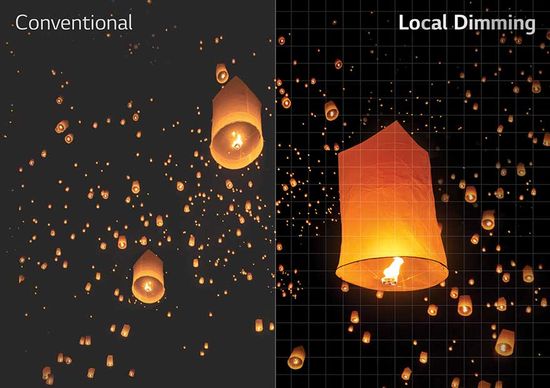 Inkjet-printed OLED display
TCL has announced the launch of inkjet-printed OLED displays for 2023. This technology is 'prints' OLED panels between panes of glass instead of the traditional 'white OLED' (WOLED) panels in modern OLED TVs. According to analysts, inkjet printing will reduce costs by 15-25%.
This idea has been around for over 10 years. IJP does not require vacuum thermal evaporation (VTE) and fine metal masks (FMM), significantly reducing production costs. Unfortunately, it has several cons.
Unlike VTE, the remaining solids (the emitting material) are unevenly distributed on the pixelated substrate after the solvent evaporates in the ink due to the properties of inkjetable materials.
Manufacturing inkjet arrays for creating large displays is the second issue. Today, the largest 8K AMOLED IJP display measures just 55 inches.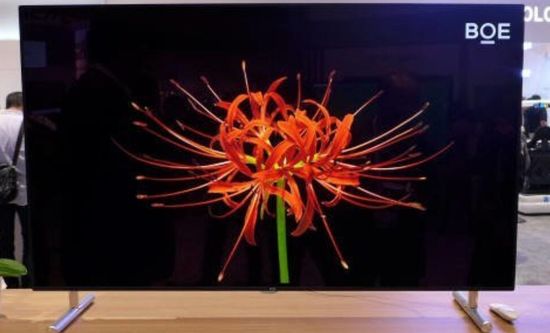 Components:
– co-planar oxide thin-film transistor (TFT) backplane;
– top-emission IJP OLED devices;
– compensating gate drivers on array (GOA).
Specs:
– screen uniformity > 90%;
– 95% of DCI-P3 color gamut;
– average / peak luminance – 150/400 nits.
The first two points are quite comparable with the current LG OLED panels, but peak luminance is twice as low. In fact, the limited luminance is the main problem of this technology.
Additionally, current IJP displays have lower resolution and lower power efficiency due to the high power consumption of IJP blue OLED pixels. Today IJP OLED panel resolution is limited to about 200 pixels per inch (ppi). According to Samsung Display principal engineer Jin-Goo Kang, a resolution of over 300 ppi requires a drop size of 1 – 2 pL, a drop diameter of 12 – 16 µm, and drop placement accuracy of ± 5 µm.
Of course, developers solve these problems by improving ink formulation, intermixing process of ink between layers, etc.
Mini-LED backlit vs Dual-Cell LCDs
As known, OLED technology with self-lit sub-pixels does not require backlit. In fact, the absence of a control signal from the transistor corresponds to perfect black of a particular sub-pixel. Accordingly, it provides excellent contrast due to 'pixel-level dimming.'
Of course, the dimming zone size in the LCD is much larger compared to pixel. Therefore, its luminous flux passes through the sub-pixels group, excluding the perfect black for every single pixel. The mini-LED backlit and Dual Cell reduce the difference in their size, increasing resistance to halo effect.
Both technologies provide a huge number of dimming zones, but they use fundamentally different methods.
An increase in the number of zones in the mini-LED backlit is achieved through the use of a huge number of miniature LEDs, grouped into zones with independent control.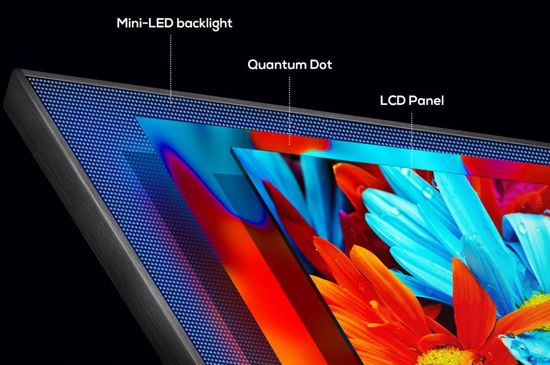 Dual Cell LCD uses an optional monochrome LCD that sits behind the color LCD and acts as a backlight.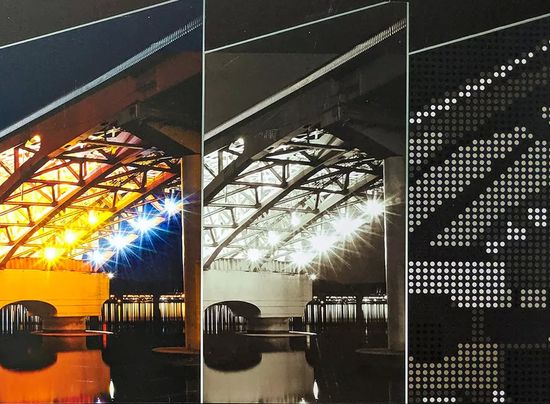 In fact, each of its pixels can be positioned as a primitive local dimming zone, the number of which corresponds to its resolution. Thus, a monochrome 1080p layer provides more than 2 million zones, and 4K – more than 8 million.
Today these technologies are the most innovative among those implemented in modern LCD TVs. The market already offers Samsung Neo QLED & LG QNED with mini-LED backlit. Before the end of the year, TCL promises models with OD-Zero mini-LED backlit, and Vizio – P-Series Quantum X with 792 local dimming zones.
Hisense 8K 75U9G uses more than 10,000 mini LEDs that are grouped into over 1,280 local dimming zones. Finally, Hisense U9DG with Dual Cell technology should also be available by the end of summer.
Mini-LED backlit and Dual-Cell vs OLED
Shin-Tson Wu, a Pegasus Professor at the University of Central Florida's College of Optics and Photonics, positions LCD TVs with new technologies as high-dynamic-range displays because of their high luminance, high contrast ratio, greater than 12-bit depths, and long lifetime.
Unfortunately, they have performance problems at oblique angles.
But besides the number of local zones, the visible difference between 'pixel-level dimming' in OLED-panel and Local Dimming in LCD TV depends on the panel's inherent contrast ratio (CR). For example, LCD panel with CR of 5,000: 1 requires approximately 200 zones, CR of 2,000: 1 – 3,000 zones. But for CR of 1,000: 1 the visual difference persists for any real number of zones.
In addition, the required number of zones depends on the ambient light level.
The measured CR for the combination of a color LCD with a CR of 2,000: 1 and a twisted nematic monochrome LCD with CR of 1,000: 1 exceeds 1,000,000: 1 with a 16-bit color depth at a 5- volt swing.
Overall, Dual-Cell has much greater bit depth and CR compared to OLED. Unfortunately, this technology produce moiré interference at an angle, and off-angle parallax errors reduce brightness. In addition, this panel is significantly thicker and heavier.
Mini-LED backlit uses only thousands zones, but according to Wu, this is quite enough. He concluded by noting that, 'Both technologies offer excellent HDR and bit depths to compete with OLEDs and µLEDs.'
Conclusion
Of course, the prospects for every innovation today are difficult to predict, but the next few years can be very saturated.
The Chinese giant TCL has already confirmed its innovative efficiency by developing 4 generations of mini-LED backlit in several years:
– 2018 – TCL 6-Series Roku TV with Contrast Control Zones technology;
– 2019 – TCL 8-Series Roku TV with mini LED Quantum Contrast technology (over 1,000 Local Dimming zones);
– 2020 – Vidrian mini LED technology.
– 2021 – OD-Zero (Optical Depth Zero) mini LED technology.
Therefore, its intentions to launch a production line for TCL's inkjet-printed OLED displays in 2023 seem quite real.
In addition, Samsung is announcing its own OLED alternative prototyp titled 'QD-OLED', which combines the pros of a self-emissive OLED panel with Quantum Dot technology. Samsung's QD-OLED TVs could be on sale as early as next year. Of course, an extra year can give the South Korean giant a significant head start.
Of course, LG Display will probably have to respond to heightened competition.
But in any case, the consumer market can quite realistically hope for an improvement in quality when prices are reduced. Ultimately, competition was invented for this purpose.
Video shows a demo of BOE 55-inch 8K inkjet printed OLED at SID Displayweek 2020.