For over a decade, the progress of TVs has been based on the competition between LED LCD and OLED technologies.
As known, LED LCD TVs form a color image by controlling the pixels of the RGB layer, which transmit light from the backlit depending on the voltage. They are bright, reliable, and relatively cheap. However, partially transmitted light from the backlit cannot provide perfect blacks, reducing the overall panel contrast.
OLED technology uses self-lit LEDs which work without backlit and provides great contrast through perfect deep blacks in the absence of a control signal. Unfortunately, OLED panels are expensive, have limited brightness, and pixel burnout risk reduces their lifespan.
As a consequence, LCD TVs dominated the budget and mid-budget segments, while expensive OLEDs with superb contrast have occupied the premium segment.
But huge progress of the LCD TVs has significantly changed the marketing configuration. Several years ago, QD (Quantum Dot) technology has dramatically improved the white quality of LED backlit, expanding the color gamut and increasing color accuracy.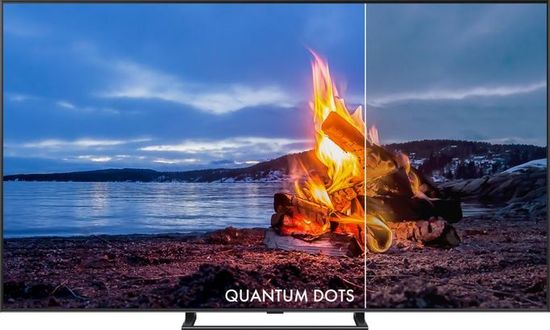 Today, industry leaders are using proprietary technologies based on this idea, including Samsung QLED, LG NanoCell, Sony Triluminos, Hisense ULED. However, TCL, Panasonic, Visio and some other companies often use common names with 'quantum dot' word combination.
Local Dimming technology
Local Dimming has become the second mainstream of LCD panel improvement. This technology has significantly increased the dynamic contrast ratio with the help of independently controlled zones.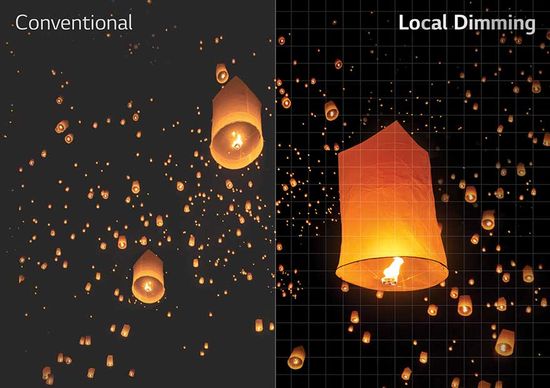 In fact, Local Dimming provides precise control of the backlit intensity in different areas of the frame, adjusting the black level in each area.
Of course, the control accuracy directly depends on the number of zones. To meet this challenge, the companies have developed an innovative mini-LED backlit. It uses a huge number of miniature LEDs, which are grouped into hundreds or even thousands of local dimming zones with separate control.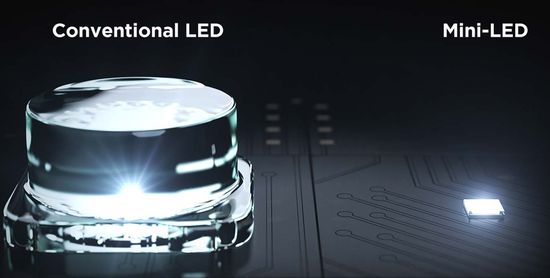 China's TCL pioneered this technology by developing the legendary TCL 6 Series Roku TV with 96 local dimmind zones in 2018.
But this year, mini-LED backlit has experienced an innovative boom. At CES 2021 Samsung, LG and TCL announced Samsung Neo, LG QNED and TCL OD-Zero series with this technology. Newer Samsung and LG use up to about 1,000 zones depending on screen size. In March TCL announced X12 8K OD-Zero Starlight Smart Screen with a tentative price of up to $ 15,000, and with an unprecedented 96,000 LED chips grouped into 1920 local dimming zones. Today Samsung Neo 80a, 90a, 900a, LG 90 & 99 are already available for sale.
In fact, the market has formed a new segment of premium LCD TVs with Quantum Dot Technology and with Local Dimming based on mini-LED backlit.
Sure, they provide excellent dynamic contrast ratio and vivid rich colors over a wide range, but unfortunately their price has risen sharply as well. Today the price of some LCD QD mini-LED TVs already exceeds the price of OLED TVs, which have traditionally dominated the premium segment.
Of course, the OLED TVs developers are wasting no time either. For example, the LG OLED G1 (2021) uses the innovative Evo OLED panel with increased up to 1,000 nits peak brightness.
Moreover, by 2023, TCL announced its intention to launch the production of OLED inkjet printing panels (IJP), which are a cheaper alternative to traditional white OLED (WOLED) technology. This method is based on 'printing' OLED panels between panes of glass. Last year, Chinese BOE Technology showed the prototype of 8K OLED panel made with inkjet printing.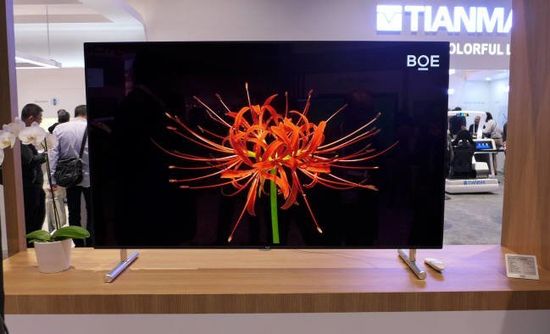 According to the company, the new technology can reduce production costs by 10-15%. Of course, it would lead to overall lower RRPs (Recommended Retail Price).
As known, today LG Display dominates this segment, supplying WOLED panels to LG Electronics, Panasonic, Philips and Sony. But it risks losing its monopoly after successfully completing the development of a new production technology for OLED inkjet printing panels. However, the consumer market will be enthusiastic about the price cuts for excellent OLED TVs.
Thus, the competition between LCD vs OLED continues.
Hisense TV lineup
With the exception of LG, which is simultaneously developing both directions, today the efforts of the companies are mainly concentrated on improving the LCD TVs. However, they present at least one OLED model every year. For example, last year Vizio presented a rather successful OLED-H1 Series.
Hisense is also pursuing this strategy. This year, the company unveiled several 4K ULED series, 75-inch U9G ULED 8K with mini LED backlit, U9DG with the super innovative Dual Cell technology and even L5F laser TV. However, the L5F is actually a laser UST (Ultra Short Throw) projector with a built-in TV tuner that can be placed almost close to the screen on the wall.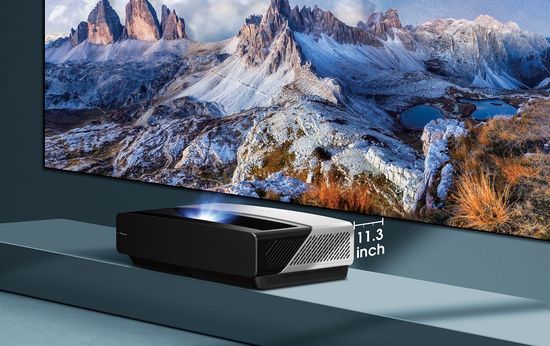 Despite this activity, the company has not forgotten about OLED TVs, presenting the new OLED A9G. As known, Hisense already has not very successful experience in this direction. In 2019, the company introduced OLED OB8 model in Europe. The TV provided vivid colors and high contrast, but its processor performance was insufficient, and its quality was significantly inferior to competitors. As a result, the company announced its intention to ditch OLED technology, focusing on developing its proprietary DualCell 'ULED XD' panels. But this year, Hisense decided to return in this segment.
Hisense A9G specs
New Hisense OLED line includes A9G series for UK and Europe later this year, and 48-inch and 55-inch models of X8F series for Japan market. The launch pricing for 65-inch A9G (65A9G) is expected to be €2,990 / £2,499, and €1,990 (around £1,700 / $2,400 / AU$3,100) for the 55-inch 55A9G model.
The A9G has a stylish design, with a slim, minimal-bezel screen. The speaker bar at the bottom and inclined screen is similar to some Sony TVs.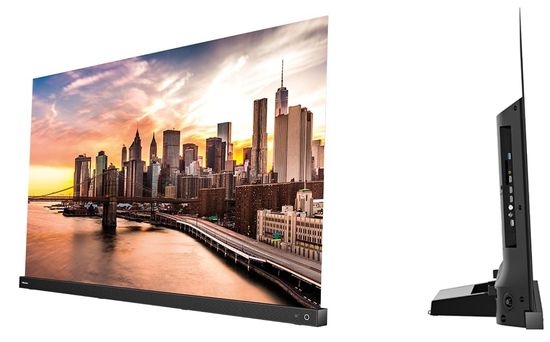 What's more, Sony's 2019 lineup even contains an OLED TV called the A9G.
Specs:
– quad-core NovaTek NT72671D chipset (2x ARM Cortex A73 + 2x ARM Cortex A52 CPU & Mali G51 GPU);
– HDR10, HDR10+, Dolby Vision and HLG dynamic HDR formats;
– Wide Color Gamut;
– 120Hz panel;
– Pixel Dimming (self-lit LEDs without backlit);
– Dolby Vision IQ mode (picture brightness adjusting based on the ambient light with using the built-in sensor and dynamic metadata);
– UHD (4K) upscaler;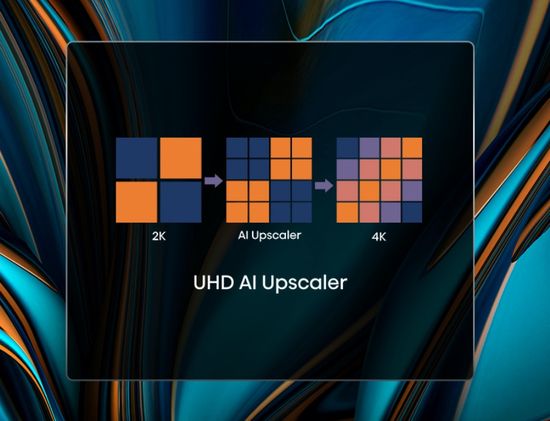 – 2.1.2 channel front-firing speakers;
– Dolby Atmos, NICAM Stereo, Dolby Audio and DTS Virtual:X support;
– IMAX Enhanced & TUV Rheinland Low Blue Light;
– VRR (variable refresh rates) and ALLM (auto low latency mode) support for gaming;
– VIDAA U (v5.0) smart platform for content streaming apps and Freeview Play (for UK – All4, iPlayer, My5, etc);
– Ports – 4x HDMI 2.0 with support for 4K@60Hz, HDR, ALLM, and eARC; 2x USB; Ethernet;
– Wireless – Wi-Fi; Bluetooth 5.0;
– Ultra Smooth Motion 120Hz;
– input lag of 26.8ms for game mode;
– Amazon Alexa built-in;
– Google Assistant support;
– remote with direct access buttons for the main streamers, including Freeview Play.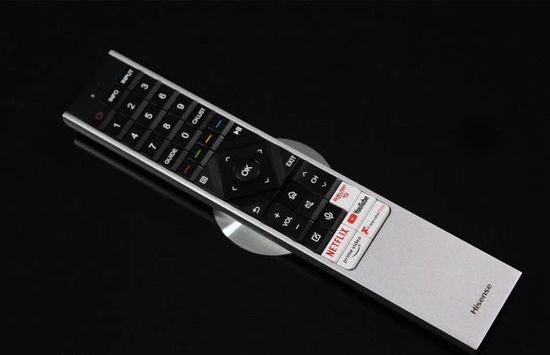 Hisense TV technologies
TV uses the 4K (3840 x 2160) 10-bit OLED panel. Its colour gamut reaches 98% of the DCI-P3 colour space, which corresponds to a modern premium level. Traditionally for OLED technology, the A9G has very wide viewing angles. The anti-glare screen very effectively compensates for light diffusion by virtually eliminating screen reflections.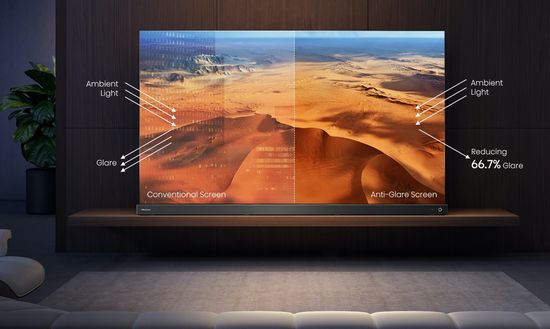 The Cinema Night mode is ideal for SDR (standard dynamic range), HDR10 and HLG. Cinema mode is better for HDR10+ and Dolby Vision.
Its peak brightness reaches 800 nits, which is enough for comfortable viewing in daylight.
Hisense's Alphonso AI-enhanced auto mode and upscaling provide very high image detail. The A9G can create a scene with brightness up to 0.0005 nits, delivering great contrast.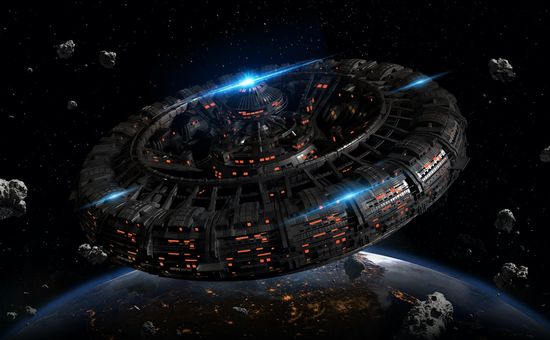 As a consequence, the brightness range from 0.0005 to 800 nits provides high HDR performance.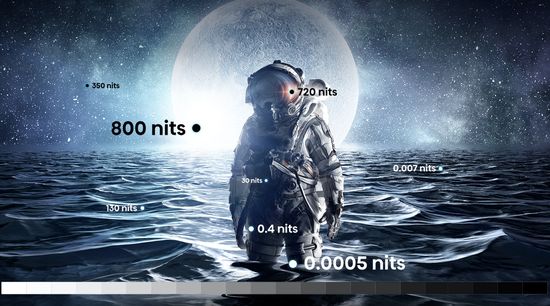 The Ultra Smooth Motion menu contains a Smooth, Standard, Clear, Film and Custom modes. They are not very useful for films, but comfortable for sport broadcasts.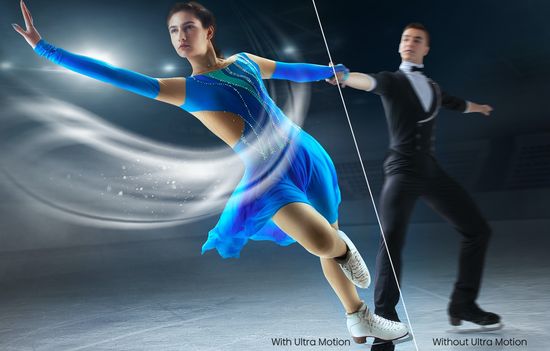 AI Picture Optimization technology with intelligent recognition of real-time scenarios instantly captures any video input signal, and then automatically identify and optimize the image quality settings according to the specific PQ requirements of the scenes.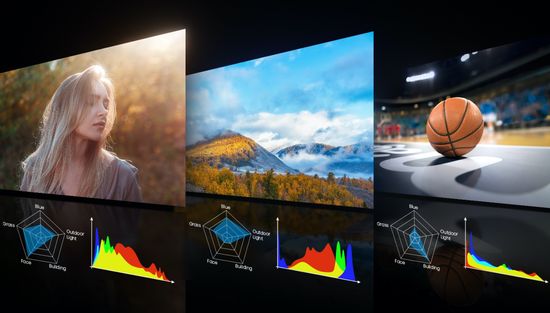 Ambient Light Sensor+ automatically detects the ambient light level, providing just the optimal brightness and contrast.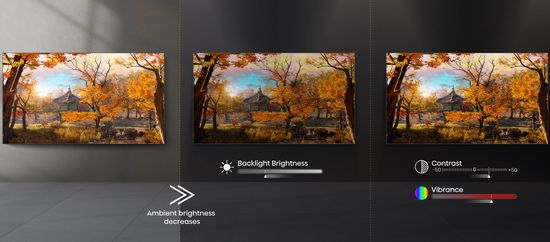 High-end 2.1.2-channel sound system create clean surround soundstage with some decent bass delivery.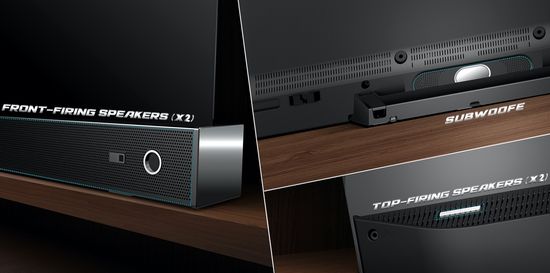 The list of sound modes includes Standard, Theatre, Music, Speech, Late Night, Sports, and Auto (with Alphonso AI-enhanced viewing mode), providing flexible acoustic setups.
Conclusion
The Chinese giant unveiled a wide range of innovative models this year. This list contains several 4K ULED series, including the great U8G ULED 4K Android Smart TV, 75-inch U9G ULED 8K with mini LED backlit (UK, Europe and Australia), U9DG (for American market) with the super innovative Dual Cell technology and even L5F laser TV. A9G OLED 4K may well be the 'cherry on the cake', completing this list successfully.
Maybe, the slogan 'High-end features at a competitive price' most accurately characterizes this TV. Indeed, the model supports almost all modern technologies. Probably, the new powerful quad-core NovaTek NT72671D chipset will provide the required performance, eliminating the main problem of the not very successful previous Hisense OLED OB8. At the same time, its specs are clearly higher vs budget Vizio OLED-H1 Series or mid-budget LG C1 OLED series.
On the other hand, cloudless marketing prospects are unlikely to be guaranteed. For example, this year, the premium OLED segment has been replenished with a great LG OLED G1 with innovative Evo OLED panel (up to 1,000 nits peak brightness). Today, the 55-inch model is priced in the US under $ 2,000, which is $ 400 cheaper vs Hisense A9G. However, the A9G is intended for England, Europe and Australia, and prices in these markets may differ significantly from America. Sony Bravia XR A90J is also very good, but the 55-inch model costs $ 2,800 in America. But, of course, only a side-by-side comparison will allow us to correctly rate these TVs.
The presentation of Hisense A9G OLED 4K TV in France.