At $ 2,800 for the 55-inch XR55A90J model and $ 3,800 for the 65-inch XR65A90J TV, the Sony A90J can be positioned as the closest competitor to the new LG G1 OLED 4K TV with innovative Evo panel. It's slightly beterr in terms of video and audio quality, but inferior to the South Korean model in terms of advanced gaming features and price, which is $ 3,000 for a 65-inch TV.
Stylish designs, including bezel-free borders, ultra-slim form-factor and brushed-metal remote, are all premium.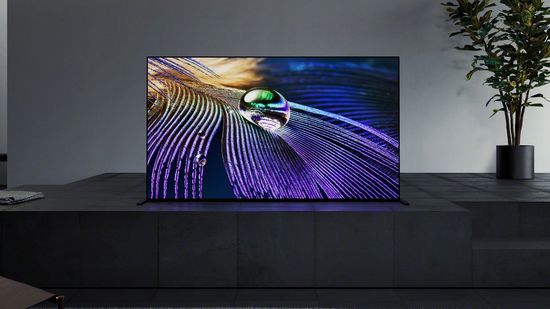 Of course, convertible stand with three options for leg placement is one of the main pros of its design.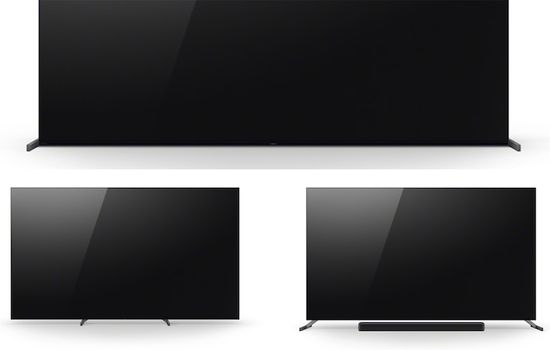 This 2-way multy-position stand provides:
– placement above soundbar (max height);
– inverted legs (min height, tight fit to the media device without a gap);
– adjustment of the distance between the legs (the legs move toward the middle of the TV, which is often very convenient).
Google account and the Google Home app in the new Chromecast with Google TV provide a very simple and quick setup. Today Google TV offers 700,000+ movies and TV episodes, live TV and other content from Netflix, Amazon Prime Video, Disney+, YouTube, the Apple TV app, etc.
Of course, the model uses all of Sony's innovations, including the XR Triluminos Pro display, XR OLED Contrast Pro PRO, XR 4K upscling, and supports Dolby Vision, IMAX Enhanced, Netflix Calibrated mode, Google Assistant and Apple Airplay.
Video & Audio
The video signal processing quality has also risen to a new level. For the first time the company uses a revolutionary processing technology called Cognitive Processor XR.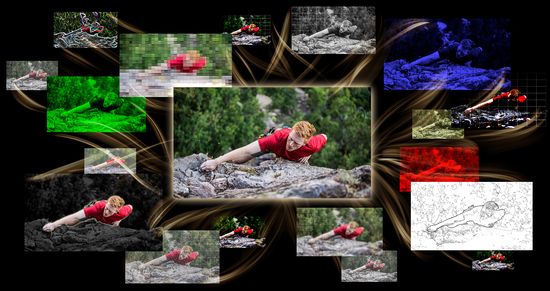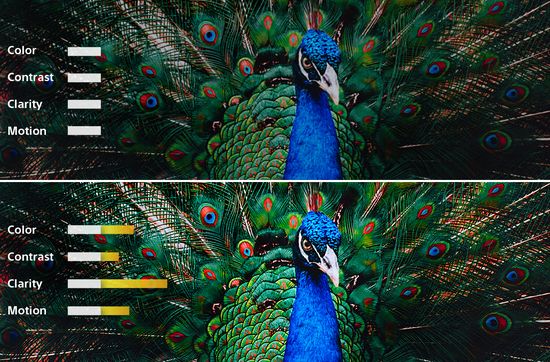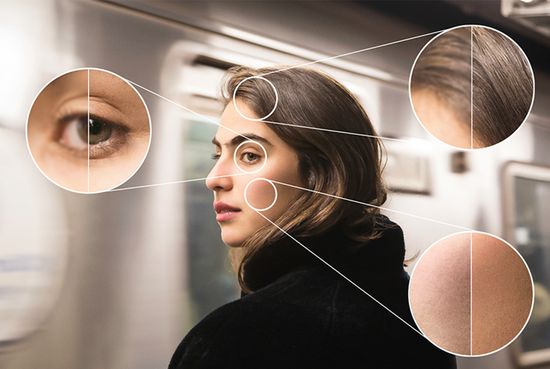 Similar to the brain, the processor divides the screen into hundreds of zones, recognizes and analyzes individual objects in these zones, optimizes focal point, contrast, color and clarity for each zone, and instantly generates the most realistic overall picture. For example, the Sony XR processor can enhance the detail in animal fur without changing it for the background. Perhaps, the company's statements contain some marketing components, but the really excellent image quality fully supports them.
Moreover, a new heat-sink technology for panel allows developers to increase the current without damaging the pixels. This decision nearly doubled the brightness of Sony's new OLED TV, which reached an unprecedented 1300 nits in Vivid mode.
The sound is also unrivaled. As known, Sony places transducers on the back side, turning the screen surface into a speaker. This technology provides precise audio and video synchronization about the screen, dramatically increasing the immersiveness of your viewing experience.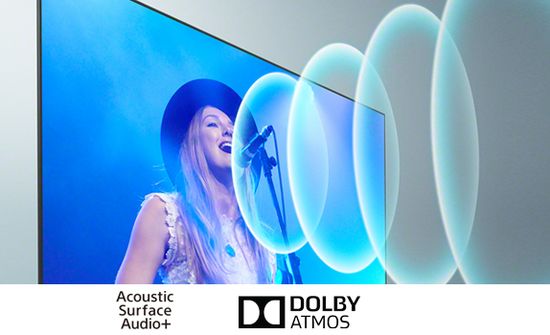 Additionally, Voice Zoom 2 detects the type of audio content, optimizing its volume and clarity.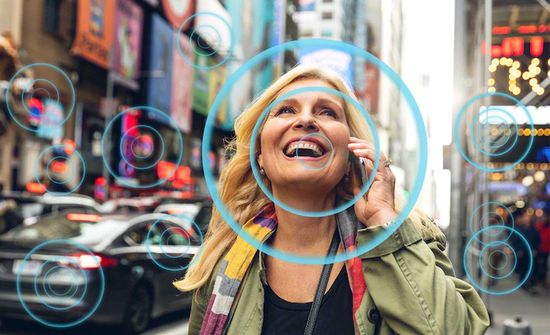 What's more, XR Surround technology reproduces a 3D surround effect.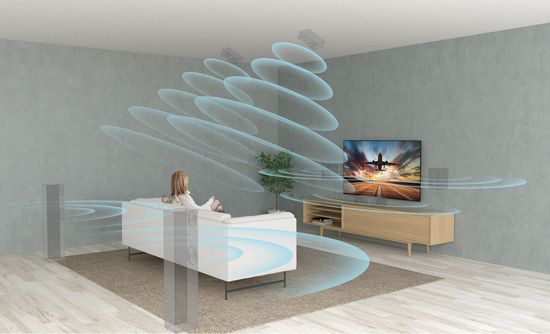 Of course, the A90J audio cannot compete with the dedicated sub, but the additional bass driver has significantly improved bass playback. In addition, two speaker terminals on the back of A90J to accept a signal from an A / V receiver allow you to use TV as center speaker.
Picture settings & Gaming
In SDR, High peak brightness setting provides 370 nits peak. The more standard 150 nits of peak brightness setting at low provides ideal color accuracy.
HDR mode actually requires no additional settings, delivering up to 800 nits brightness out of the box, which is great for Custom or Cinema modes.
As usual, the slight inaccuracies of color accuracy begin to appear as peak brightness increases. But at moderate settings, it's almost perfect.
Vivid mode delivers nearly 1,300 nits, but the auto-brightness limiter brings it down to less than 1,000 nits for protection of pixels from overheating. This decision is perfectly reasonable. Of course, Vivid mode is convenient for watching sports channels in bright daylight. But in other cases it looks a little unnatural and inferior to Custom or Cinema modes.
The A90J has two HDMI 2.1 ports with support of 4K@120fps, ALLM (Auto low-latency mode), etc. But one port is for TV's eARC port. When using it, the TV only allows you to connect one HDMI 2.1 device. Thus, eARC must be disabled at parallel connection of, for example, Xbox Series X and PlayStation 5. However, an HDMI 2.1 4K@120fps compatible A / V receiver will solve this problem.
Unfortunately, the model still does not support VRR (Variable Refresh Rate). But according to preliminary information, firmware update from Sony can eliminate this annoying disadvantage.
Sony A90J vs LG G1 OLED Evo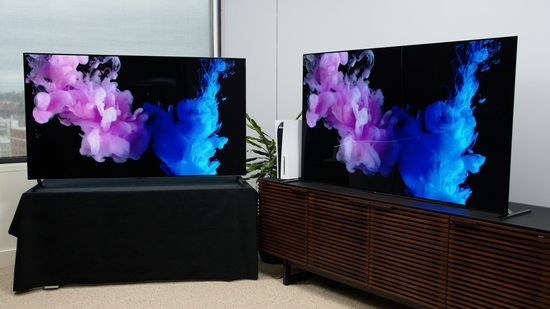 – 65-inch LG G1 cheaper by $ 800;
– LG G1 Gallery Series is designed for wall mounting and looks great on the wall. In addition, the included flush-mount wall bracket makes this task much easier. 2-way multy-position stand of A90J is ideal for stand mounting;
– the new excellent webOS 6.0 of the LG G1 is on par with the Google TV of A90J with built-in Chromecast;
– LG G1 offers a lot more built-in settings, including the great Gaming Optimizer. But using them effectively is sometimes difficult and requires skill. Overall interactive experience of A90J is simpler and more convenient;
– innovative LG G1 Evo panel provides more accurate and brighter color due to purer red and blue pixels and a more accurate green pixel structure. Combined with the new α9 Gen4 processor, it delivers up to 1,000 nits brightness. New heat-sink technology in A90J increased peak brightness to an unprecedented 1,300 nits in Vivid mode, but the auto-brightness limiter brings it down to 950 nits for pixels protection from overheating;
– Sony A90J with Sony's full suite of audio technologies sounds better, but the LG G1 delivers a wider range of bass;
– test measurements of the LG G1 show 400 nits for SDR, 830 nits in HDR, and 860 nits in Vivid mode. The Sony A90J showcases 360 nits in SDR, 800 nits in HDR, and a unprecedented 1,250 nits in Vivid mode. But when viewing normal content in medium ambient light this difference is practically imperceptible;
– today LG G1 is the best gaming TV with four HDMI 2.1 inputs, 4K@120fps, VRR, G-Sync and FreeSync support out of the box. The Gaming Optimizer completes the list of its gaming pros.
Conclusion
Pros
– innovative Cognitive Processor XR technology;
– brightest OLED TV today;
– excellent HDR performance out of the box;
– great sound with XR Sound Position, Voice Zoom 2 and XR Surround;
– perfect black levels;
– stunning detail;
– convertible stand.
Cons
– $ 3,800 for 65-inch model;
– eARC port uses one of two 4K@120fps HDMI 2.1 ports;
– no VRR (Variable refresh rate) support in games.
Of course, Sony Bravia XR A90J and A80J rightfully claim to be the best OLED 4K TVs of 2021. Cognitive Processor XR technology can be positioned as the next generation of video processing. Unprecedented OLED panel brightness up to 1,300 nits, near-perfect color accuracy, great sound, a full range of innovative technologies, convertible stand, etc make up an incomplete list of its pros.
Nevertheless, competitors are unlikely to provide an opportunity for the Japanese technological miracle to rest on its laurels. The new LG G1 OLED 4K TV with innovative Evo panel and webOS 6.0 is more than a serious contender. Slightly inferior in video & audio quality, South Korean TV is $ 800 cheaper and is the best gaming TV.
On a high budget, the Sony Bravia XR A90J is ideal for viewing in excellent quality. But the LG G1 is a more pragmatic choice for gamers, who prefer to save money. Either way, the new level of video processing with Sony's Cognitive Processor XR technology will be a great incentive for the competition.
This video showcases the innovative Cognitive Processor XR technology in the latest Sony Bravia XR A90J TVs.