As known, the picture quality depends significantly on contrast, which is the ratio of the panel's peak brightness to the minimum black. Contrast provides image clarity and sharpness, colors saturation, etc. As a consequence, companies focus their efforts in this direction.
Self-emitting LEDs in OLED and micro LED panels operate without backlit, formally delivering infinite contrast due to perfect blacks.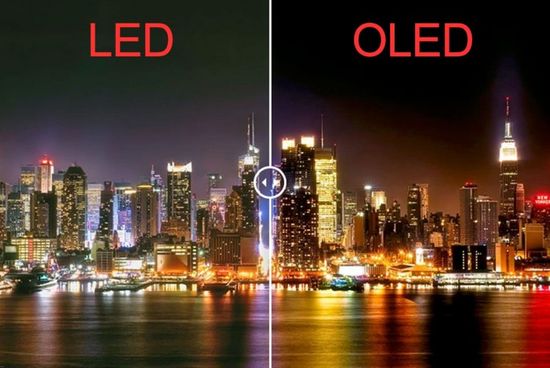 Indeed, the LED does not emit without a control signal, providing a completely black pixel. But OLED TVs are more expensive and less bright vs LCD. Even modern premium OLED models deliver up to 800 nits peak brightness. However, the brightness of some even mid-budget LCD panels reaches 1000 nits. On the other hand, LG this year unveiled LG G1 OLED series with the innovative Evo OLED panel, which peak brightness can exceed 1,000 nits. Micro LED panels offer impeccable quality, but they are insanely expensive, and their size starts at 100 inches on the diagonal. For example, the price of presented at CES 2021 110-inch Samsung Micro LED panel reaches $ 156,000.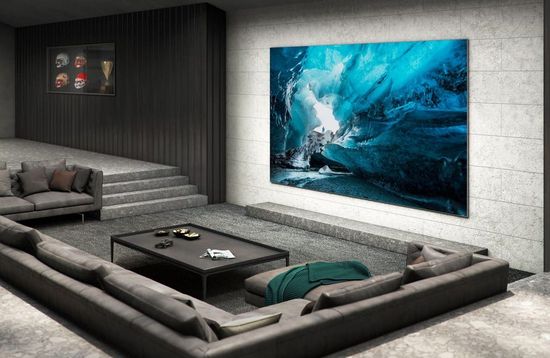 LCD TVs
Until recently, models based on OLED and Micro LED technologies belonged to the premium segment, with little overlap with the segment of significantly cheaper LCD TVs. But manufacturers of LCD TVs also did not waste time, actively improving the image quality through innovative technologies. As a result, the situation is changing today. Already this year new LG OLED TVs and Samsung Neo QLED TVs with mini LED backlit was in the same price segment.
Modern LCD TVs use Quantum Dot (QD) technology to increase peak brightness and expand color gamut, and Local Dimming to enhance contrast by increasing black depth.
Local Dimming enhances contrast by reducing backlit intensity in different frame areas depending on the content.
Until this year, FALD (Full Array Local Dimming) was the most effective technology. But at CES 2021, TCL, LG and Samsung unveiled a new generation of mini LED backlit that uses tens of thousands of miniature LEDs grouped into thousands of Local Dimming zones. In fact, the TV market has formed a new segment of LCD TVs with QD display and mini LED backlit, which today includes Samsung Neo QLED, LG QNED and TCL OD-Zero TVs.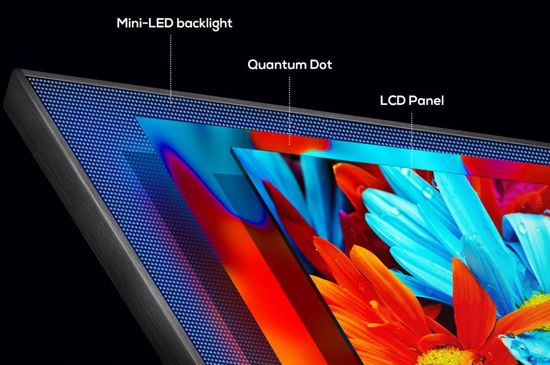 Hisense and Panasonic have gone the other way, enhancing the contrast of LCD TVs with an optional monochromatic LC layer. These technologies are named Hisense Dual Cell (ULED XD) and Panasonic MegaCon.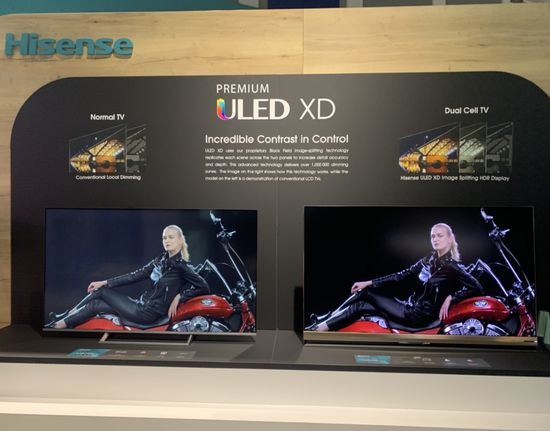 Hisense Ultra LED (ULED)
Virtually all industry leaders use proprietary names for their QD models. This technology provides Wide Color Gamut, which directly affects picture quality and HDR performance. Simplistically, this a very elegant solution dramatically improved the white quality of the LED backlit and overall picture quality in LCD TVs.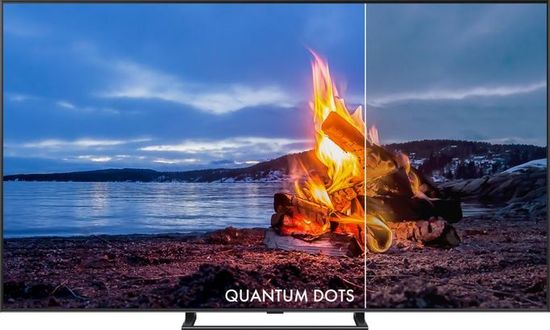 As known, only the sun provides ideal white. In fact, the developers of QD technology have created an analogue of a small sun by generating artificial white in TV. For this purpose, an additional film is placed between the blue diodes on the backlight panel and the subpixel color filter. It has randomly deposited two types of nanoparticles, the sizes of which correspond to the wavelengths of green and red. Nanoparticles absorb blue and emit red and green. At the output, they are blended with unabsorbed blue to produce a higher quality white that is sent to a subpixel color filter.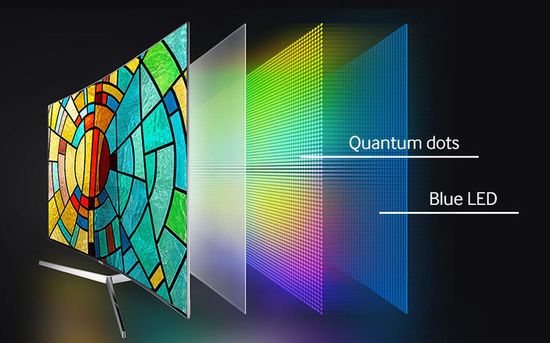 Today the market offers Samsung QLED, Sony Triluminos, LG NanoCell TVs with this technology. Other companies often just indicate "QD display". Most of them use QDEF (Quantum Dot Enhancement Film) from California-based Nanosys, which has confidently dominated this segment, developing quantum dot materials for displays since 2001.
Hisense is no exception and also uses the ULED (Ultra LED) name for its TVs with QD. In fact, ULED models include innovative solutions based on 20 different patents and can be divided into four main subgroups:
– Ultra Wide Color Gamut (QD display with Nanosys QDEF, 99.98% DCI-P3);
– Local Dimming;
– Ultra 4K Resolution (3840 x 2160 or 2160p);
– Ultra Smooth Motion Rate (frame interpolation algorithm).
Local dimming
As known, the LCD panel uses the dependence of the light transmission on crystal polarization. In turn, the polarization depends on the electric current, the supply of which is regulated through the transistor. But initially, the luminous flux is formed by the backlit. In fact, LEDs create light, which is partially absorbed by liquid crystal layer controlled by transistors, creating a color image.
Unfortunately, crystals only partially block the luminous flux from the backlit even for black LCD pixels. Some light always leaks through. As a result, LCDs have always had worse black levels and, accordingly, contrast compared to OLED.
In fact, Local Dimming is the main and only way to solve this problem. It's based on reducing the radiation intensity of individual groups of LEDs (Local Dimming zones). Of course, competition is forcing industry leaders to actively improve this technology. As a result, direct backlit has been improved to FALD (full-array local dimming), which in turn has been improved to mini LED backlit.


The innovative mini LED backlit uses a huge number of miniature LEDs combined into thousands of individually controlled local dimming zones. Moreover, over several years, the Chinese giant TCL has developed and presented three generations of this technology.
The triumphant dominance of this technology in LCD TVs has become one of the trends of CES 2021. LG QNED, Samsung Neo QNED TVs and presented in March TCL X12 8K OD-Zero Starlight Smart Screen have actually formed a new segment of LCD QD TVs with Mini LED backlit. Moreover, LG OLED & Samsung Neo QLED TVs with roughly the same picture quality, compete in the same price segment, despite different display technologies (OLED vs LCD QLED).
Hisense Dual Cell or ULED XD technology
Instead of improving the Local Dimming with LED backlit, Hisense and Panasonic have come up with an ingenious alternative solution by adding an additional monochromatic LCD layer or light-modulating cell.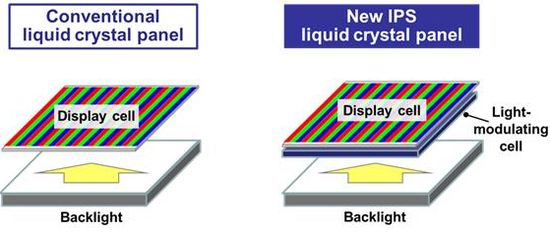 Its black areas block out excess light, dramatically increasing the black depth on the screen. In fact, Dual-layer LCD with Dual Cell technology uses a second monochromatic LC layer ("luminance" module) to predimming the light from backlit in the corresponding frame areas. Then, the modulated luminous flux is directed to RGB layer ("color" module).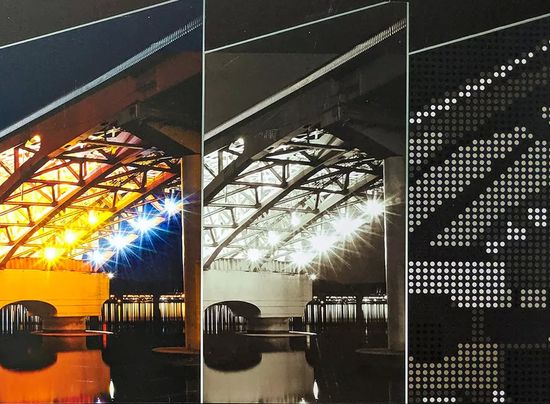 The figure illustrates a dual-layer LCD operation principle, where local dimming backlit is displayed right, luminance-controlling LCD layer – in middle, and color-controlling LCD layer – left.
Technically, this technology only requires the addition of film, and should not drastically increase their price.
In fact, ULED XD precision-bonds two LCD modules together, one of which handles the luminance information (black and white only), second – colors.
In May company presented a prototype with a monochromatic luminance module of HD resolution in combination with a 4K color module (over 2 million pixels). But Hisense promises to increase the resolution of the luminance module to 4K (3,840 x 2,160). In fact, this technology can be positioned as local dimming on the pixel level with 8.3 million zones!
According to the company, ULED XD TVs will also use standard local dimming with 132 zones, which will provide an overall native contrast ratio of 1,000,000: 1! Hisense also lists the black level of ULED XD up to 0.00003 nits and a peak light output over 1,000 nits.
Additionally, QD technology provides 100% DCI P3 & 84% Rec 2020, and native refresh rate for both panels is 120Hz. As known, Hisense uses Android TV OS.
Conclusion
Preliminarily, 75-inches Hisense Dual Cell U9DG will be available already this summer for $ 3,500. Probably, many experts are eagerly awaiting the opportunity to compare Hisense Dual-Cell U9DG TV with the best OLED models (for example, Sony Bravia XR A90J or LG G1 Gallery Series) and with the best LCD TVs with QD & mini LED backlit (for example, LG QNED, TCL OD-Zero, or Samsung Neo QLED TVs.)
Given the declared 2,000,000 Local Dimming zones & peak brightness of 1,000, the image quality and HDR performance of the new Hisense Dual-Cell U9DG leaves no chance for other competitors.
But overwhelming advantage of any technology is unlikely. Maybe ophthalmologists can tell us the maximum perceived contrast. Probably, many people remember the smooth fading of the agitation around the resolution. According to many ophthalmologists, our vision ceases to perceive the difference between 4K and 8K resolution from a distance of a meter or more. Sophisticated research by South Korean scientists was only able to reveal "subconscious perception", when many subjects could not distinguish between 4K and 8K, but the coffee in the 8K image seemed to them "more hot". However, the comparison results will provide some answers:
– will OLED TVs retain the lead with the brighter innovative Evo OLED panel (LG G1) in picture quality?
– the price of increasing the contrast due to mini LED backlit in Samsung Neo QLED, LG QNED, TCL OD-Zero vs Dual-Cell technology.
But, of course, regardless of the comparison results, the consumer market will benefit.
This video offers a presentation on Hisense Dual Cell Technology.
P.S.
At the end of the year, the starting price of Hisense U9DG Dual Cell has dropped from $ 3,500 to $ 2,000, dramatically increasing the competitiveness of this innovative model. In fact, it's significantly less expensive than many popular 75-inch competitors, including:
– Samsung Neo QN90A – $ 2,800;
– LG OLED C1- $ 2,900;
– Sony A80J OLED – $ 3,170.
Its price is identical to LG miniLED QNED90 ($ 2,000) and slightly higher compared to TCL 75R646 ($ 1,800), which claims to be the bestseller of the year.
Moreover, real specs of U9DG also did not disappoint.
TV uses dual-layer LCD panel. An additional 1080p grayscale panel is located under the 4K ADS (improved IPS version) panel and works as an analogue of the local dimming layer for the RGB-layer.
For the first time, the company implemented this technology in the 65-inch Hisense 65XS, which appeared on the market in 2020. Probably, U9DG (2021) can be positioned as the 2nd improved generation.
It provides great contrast, but unfortunately retains some of the problems of the previous version, including:
– slow response time;
– ghosting behind fast-moving objects;
– color bands on the uniform screen.
But overall, the U9DG demonstrates the great prospects of this technology.
Pros
– unmatched reflection handling;
– great upscaling for low-resolution content;
– very wide viewing angles;
– great color accuracy;
– relatively low price;
– great contrast (24,775: 1 – native contrast, 31,169: 1 – with local dimming).
Cons
– сolored bands on a uniform color background;
– ghosting behind fast-moving objects due to slow response time.
ADS panel provides relatively low peak brightness (in 25% Window – 721 nits for SDR, and 980 nits for HDR), but this is typical for IPS technology.