Despite a sensational breakthrough in segment of LED LCD QD (Quantum Dot) TVs with innovative miniLED backlight, OLED TVs continue to dominate in terms of picture quality. As known, LG is one of the main leaders in this direction.
2021 LG OLED lineup includes:
– budget A1 series with a price from $ 1,300 for the 48-inch OLED48A1PUA model to $ 3,200 for the 77-inch OLED77A1PUA TV;
– C1 series starting at $ 1,500 for the 48-inch OLED48C1PUB model up to $ 6,000 for the 83-inch OLED83C1PUA TV;
– the flagship G1 series priced from $ 2,100 for the 55-inch OLED55G1PUA model to $ 4,500 for the 77-inch OLED77G1PUA TV.
In addition, according to the company, the line will expand with the B1 series, will be available for sale later this year. Obviously, B1 TVs will take place between the A1 and C1 series.
LG OLED C series
Traditionally, the C series is the basic and most popular due to the optimal price-performance ratio. As a rule, they provide almost flagship performance, but at the same time they are significantly cheaper. For example, the 65-inch G1 is $ 500 more expensive than the OLED65C1PUA ($ 3,000 vs $ 2,500).
The list of their differences includes two main points. First, the G1 has new built-in Next-Gen (ATSC 3.0) tuner. In addition, the G1 uses an innovative Evo display that is approximately 20-30% brighter. Of course, a peak brightness of up to 1,000 nits (cd / m2) is a significant advantage. But great contrast of OLED TVs comes from ideal blacks rather than high brightness. Of course, it's useful when viewing, for example, on an open veranda in direct sunlight. But most people usually place the TV in a room, and 500-600 nits is enough for ambient daylight. In addition, Dolby Vision IQ function with built-in light sensor controls ambient light and automatically calibrates brightness, significantly reducing this problem. But, of course, HDR quality depends on brightness.
Therefore, the high popularity of the C series is quite justified and claims to become a tradition. For example, LG C7 was one of the most popular OLED TV of 2017. The next year, according to most experts, the LG C8 PLA was the best 4K OLED model of the 2018. The next LG C9 also made the bestseller list. The 2020 LG OLED CX scored nearly 4,000 rave ratings on Amazon and is one of the most popular models today. This year is no exception, and the new LG OLED C1 rightfully claims to take its place alongside the 2020 LG CX series. This series is available in five sizes.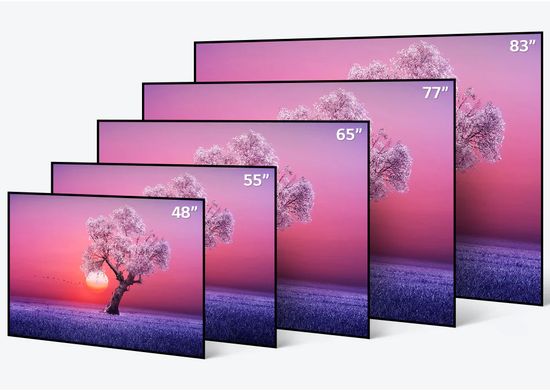 LG OLED C1 vs A1
The differences between C1 and A1 are more significant. With a price difference of several hundred dollars (for example, $ 2,500 for 65C1 vs $ 2,200 for 65A1), the list of differences includes:
– HDMI 2.1 vs HDMI 2.0 – A1 does not support 4K @ 120Hz signals and VRR (variable refresh rate) mode in games.
– α9 Gen4 vs α7 Gen4 processor – of course, performance affects the quality of video processing;
– 120Hz vs 60Hz refresh.
But according to the company, the A1 will support motion smoothing (Soap Opera Effect).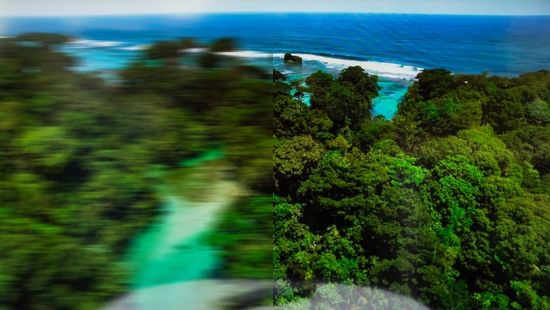 – A1 does not support eARC and ALLM (Auto Low Latency Mode).
As known, HDMI ARC is a digital two-channel audio interface, eARC (Enhanced Audio Return Channel) is its improved version. ARC standard is compatible with most receivers and soundbars. It simplifies connectivity, providing audio transmission in both directions. But ARC is not used when using TV speakers without a receiver or soundbar.
ALLM automatically switches the TV to Game Mode with minimal latency when it detects a signal from the console;
– 4 HDMI inputs vs 3 HDMI inputs.
In general, A1 is significantly inferior as a gaming monitor. But for watching movies, it's great.
LG OLED C1 vs CX (2020)
The differences between C1 and CX are even less significant. They are almost identical in design.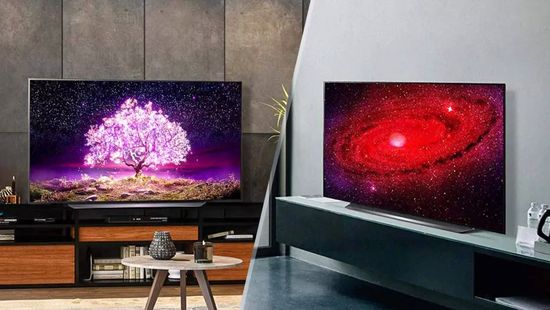 The C1 uses the new and more powerful α9 Gen 4 AI Processor 4K vs α9 Gen 3 in last year's CX. Of course, the new α9 Gen 4 is better for upscaling non-4K content. Moreover, the company promises more immersive audio due to better recognition of audio content. Plus, the new model runs on the new webOS 6.0 instead of webOS 5.0. Considering significant progress this platform, this is one of the main advantages of the new series.
At the same time, 55-inch C1 is more expensive than CX by $ 400, and 65- and 77-inch TVs are more expensive by $ 500 ($ 2,500 & $ 3,800 vs $ 2,000 & $ 3,300).
In fact, last year's CX has an obsolete webOS version without the new Magic Remote and is inferior in processor performance. Therefore, the $ 500 difference might seem a little bit excessive. But, of course, a price adjustment by a company can quickly change this situation.
LG webOS 6.0
Of course, the flexibility can be considered a major key feature of webOS. This OS is not affiliated with Google, Amazon or Apple and supports many partners. As a result, the flexible UI and robust customization system makes it one of the most user-friendly to date. Moreover, the company continues to actively improve it. The new 6.0 version has demonstrated significant developer successes.
This list includes:
– new interface full screen.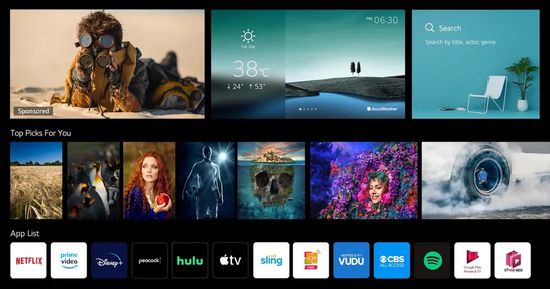 – enhanced LG ThinQ AI function.
ThinQ AI home screen offers most frequently used apps and all devices that connected to ThinQ AI.
– Next Pick function;
– Magic Link function expanded to Magic Explorer.
In addition, the C1 uses a new bluetooth-enabled Magic Remote with multiple direct launch buttons, including Google Assistant and Amazon's Alexa.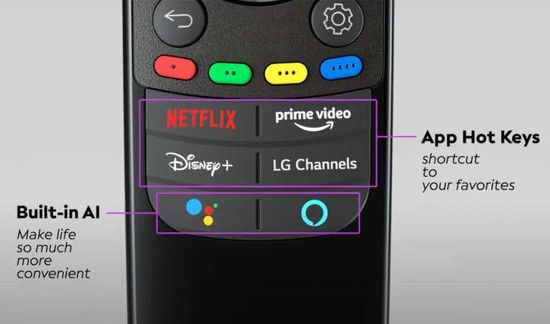 Thus, the viewer can control the UI using Wii-style motion controls or the directional pad, or with four quick launch buttons in the most popular apps. Moreover, new Remote has a built-in microphone for voice searches.
Smart TV:
– every major streaming service (Amazon Prime Video, Netflix, Disney Plus, Hulu, Vudu, Sling TV, Paramount Plus, Apple TV, etc);
– music streaming includes Spotify, Plex, Pandora, Amazon Music and more;
– quick UI with AirPlay and Casting;
– built-in Amazon Alexa & Google Assistant.
Magic Tap mode provides mirror streaming content to the TV with LG phone с поддержкой NFC.
This option also supports reverse mirror content from the TV to phone, including audio.
The new Sports Alert feature will be of interest to sports fans, informing about the schedule of games, their result, etc.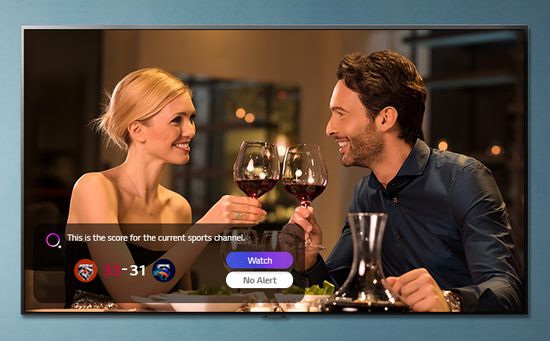 Brightness, upscaling and AI Picture Pro
Peak brightness (10% white window in HDR mode) is just under 900 nits in Vivid mode, which is slightly higher than the CX. The increase in brightness in the Standard and True Cinema modes is practically not visualized.
As known, LG has added a new Fine Tune Dark Areas feature to reduce raised black levels on OLED panels. It has virtually eliminated the VRR gamma shift (flicking) problem. But VRR can still cause flickering in the screen dark areas.
Improved upscaling has significantly improved the quality of processing video content from HD to 4K. C1 enhances detail and adjusts sharpness with virtually no loss of realism. As a result, TV plays well in 4K resolution even content from an HD OTA antenna.
As known, using a database of visual data points, the deep-learning algorithm of AI Picture Pro recognizes content, removes noise, and optimizes picture quality. Compared to α9 Gen 3, AI Picture Pro with α9 Gen 4 has significantly improved color accuracy. C1 perfectly plays even subtle gradations without color band noise. Additional local filtering and increased clarity added expressiveness and naturalness to the image. Overall, the developers have significantly improved AI Picture Pro algorithms, virtually eliminating the unnatural side effects of video processing.
Excessive reddish hue in face playback and slight graininess in upscaled to 4K are pretty much the only minor cons of the new TV with α9 Gen 4 processor.
Audio and games
Of course, the 40W 2.2-channel audio system is inferior to the standalone soundbar, but it delivers good volume with acceptable bass. But, increasing the volume is accompanied by distortion. The sound is warm and detailed enough.
AI Sound Pro effectively transforms basic stereo audio tracks into virtual 5.1.2 Dolby Atmos sound. Additionally, based on audio data points, it identifies voices, effects, frequencies, and optimizes the sound by genre. The new Auto Volume Leveling feature maintains consistent voice levels across different types of content.
For movies and music, the model offers "Cinema" and "Music" modes. In addition, the AI Acoustic Tuning option ensures that the sound is optimized according to the room acoustics. The AI Sound Pro preset amplifies voices and creates virtual surround sound, but this option annoys some. The default Enhanced Dialogue sound profile or enabled volume leveling lowers the bass volume, but provides a more balanced sound.
Like the G1, the TV uses four HDMI 2.1 connectors with support for HDR 4K @ 120Hz, VVR in Nvidia G-Sync and AMD FreeSync Premium versions. Additionally, switching between G-Sync and FreeSync technologies provides a smooth gaming experience.
In tests, the LG C1 TVs with support of VRR, ALLM and eARC that comply with the latest HDMI 2.1 specs, really provide smooth graphics in high resolution for fast-moving content.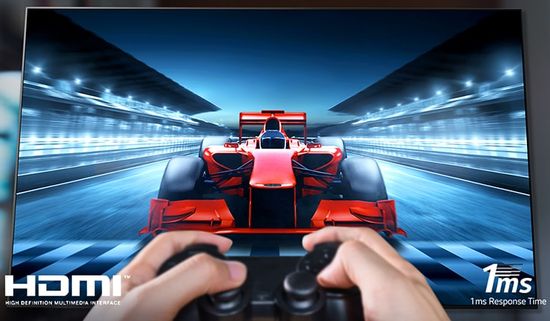 New Game Optimiser puts all game settings in one place. In addition, Game Optimiser offers many new settings, including a choice of genre picture and sound modes, Standard and Boost modes with low latency up to 9.4ms, and separate adjustments for brightness and contrast.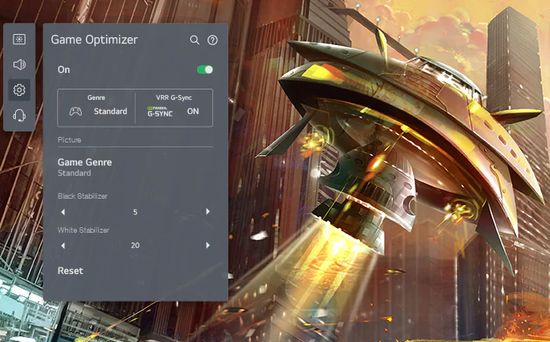 Conclusion
Pros
– excellent image quality;
– α9 Gen 4 AI Processor 4K with AI Picture Pro/Sound Pro;
– Dolby Vision IQ and Dolby Atmos;
– new fantastic webOS 6.0 + ThinQ AI w/ Magic Remote;
– gaming with G-SYNC, FreeSync, VRR and ALLM;
– beautiful 4K/HDR picture;
– four HDMI 2.1 ports;
– amazing upscaling.
Cons
– glare due to the reflective glass surface in daylight;
– no HDR10+.
As known, LG fundamentally ignores HDR10+ standard, preferring to solve this problem using the Dynamic Tone Mapping mode.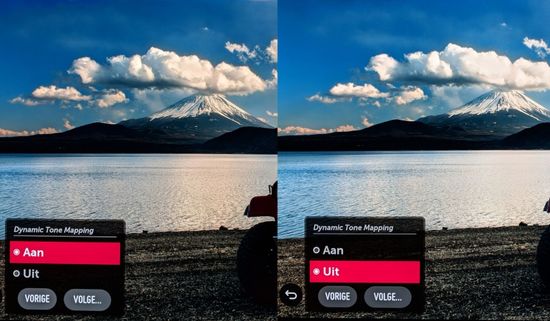 The LG C1 OLED TV is quite realistically claiming to be this year's bestseller among OLED TVs. At $ 2,500 for the 65-in model, it fits harmoniously between the LG A1 (non-gaming, webOS 6.0, priced at $ 2,200 / 65 inches) or last year's great CX (webOS 5.0, α9 Gen 3 AI Processor 4K, priced at $ 2,200 / 65 inches) and the flagship LG G1 (bright innovative Evo panel up to 1,000 nits, $ 3,000 / 65 inches).
Paradoxically, LG C1 TV can compete with the new LG QNED 4K TVs. Quantum Dot technology ( LG's NanoCell) and innovative miniLED backlight significantly improved the image quality of LCD models, raising it almost to the level of OLED technology. At about $ 2,000 for the 65-inch model, new LG QNED TVs will be quite competitive compared to the LG C1, given the identical processors, AI algorithms, webOS 6.0, AI Picture Pro / Sound Pro technologies, etc. But, of course, a correct assessment is possible only after they appear on sale.
The video demonstrates the differences in brightness between LG's OLED and QNED TVs.
P.S.
By the end of the year, starting prices corrected and stabilized after Black Friday at a new level. This factor made it possible to assess their marketing prospects in terms of price, specs and functionality.
The LG C1 OLED has lived up to the predictions of many experts, becoming this year's bestseller at $ 1,800 for the 65-inch model.
In the OLED segment, it's positioned between Sony A80J OLED with Cognitive Processor XR and 'budget' Vizio OLED H1. Sony costs $ 2,200, and Vizio – $ 1,500 (for 65-inch models). Its specs and functionality are significantly superior to the Vizio H1, and slightly inferior to Sony A80J.
But the innovative miniLED backlit for LCD TVs has made significant changes to traditional positioning. In fact, the market has formed a new segment of premium LCD TVs with Quantum Dots technology (wide color gamut and accurate colors), and with highly efficient Local Dimming (Full Array Local Dimming based on miniLEDs provides excellent contrast). As a result, OLED TVs have 'mixed' in the same segment with LCD QD miniLED models.
Therefore, the list of competitors for LG C1 has become much wider. It includes (65-inch TVs):
– TCL 6 Series R646 (2021) – $ 1,300;
– LG QNED90 – $ 1,600;
– Samsung Neo QN90A – $ 2,000.
The specs and functionality of these models are the closest. Curiously, the LG C1 OLED competes with the LG QNED90 (NanoCell + miniLED).
Additionally, the significant price cuts for 65″ OLED panels make them more competitive. Starting at 75″, they are still radically more expensive vs LCD models due to OLED production costs. But the price range from $ 1,500 to $ 2,200 for 65″ OLED TVs is very attractive.