The weatherproof outdoor TVs segment was formed at the beginning of this century. Basically, they were intended for commercial use in outdoor areas, including outdoor cafes, fountains, etc.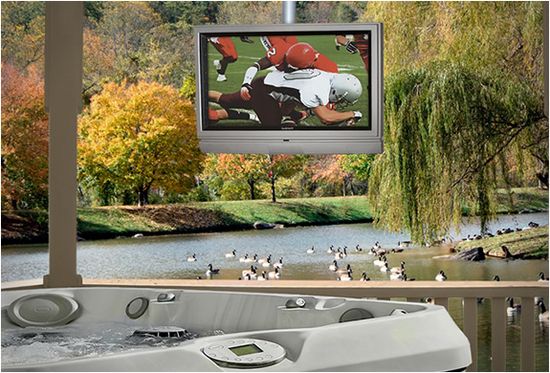 Introduction
Indoor TVs are not suitable for the street due to several reasons:
– humidity, dust and temperature fluctuations very quickly destroy electronic components in an unprotected case;
– the dark narrow aisles and the warmth from the electronics makes the inner space of regular-body TVs a great spot for insects. The bugs, spiders and wasps are happy to build nests in such places.
Moreover, ensuring high image quality when watching TV outside imposes additional requirements:
– viewing in sunlight requires high brightness and effective anti-reflective coating;
– viewing in the dark requires high contrast with good black depth;
– wide viewing angles are required for viewing by a large company;
– audio is practically not re-reflected in the open space, so outdoor TVs usually use soundbars.
Of course, solving these problems significantly increases the price of outdoor TVs. But in principle, companies have long been offering a much cheaper solution using waterproof outdoor TV enclosure.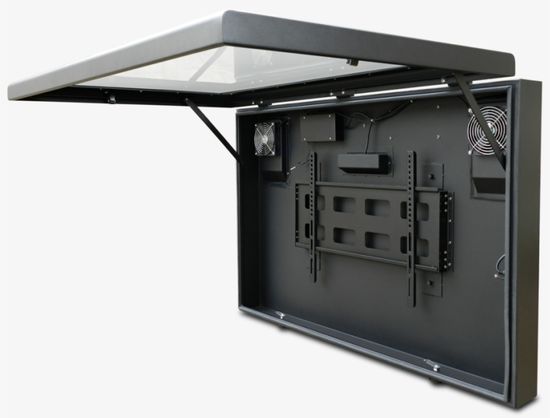 It costs about $ 50 and effectively protects the TV from moisture, dust, insects and temperature changes. In this case, an ordinary TV with sufficiently high brightness, contrast and viewing angles is placed in a waterproof enclosure and used as an outdoor TV.
Curiously, all major manufacturers are located in America. Today, that list includes SunBriteTV, LLC, Charlotte, North Carolina (develops and sells outdoor TVs since November 2004), Peerless-AV, LTD, Aurora, IL (since 2013), Furrion Ltd, Elkhart, IN (since 2004), Séura, Green Bay, Wisconsin (since 2003) and SkyVue, Rock Hill, SC (since 2010). But last year it expanded with Samsung, which unveiled a new The Terrace series with Partial Sun outdoor TVs at CES 2020.
Outdoor TVs
SunBriteTV has been successfully developing and manufacturing outdoor TVs for almost 20 years, and is one of the segment leaders. It's unlikely that this company will surrender its positions to the South Korean giant without a fight, but the competition will be fierce.
Indeed, The Terrace TVs use virtually all of Samsung's innovative technologies, delivering superb picture quality. This list includes, for example, 100% Color Volume technology (QLED panels based on Quantum Dot technology with wide color gamut and high color fidelity), Quantum HDR 32x, Adaptive Picture function, Ultra Vieiwng Angle technology, Motion Rate 240, etc.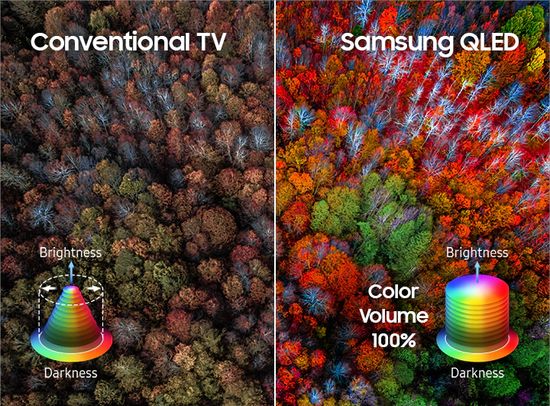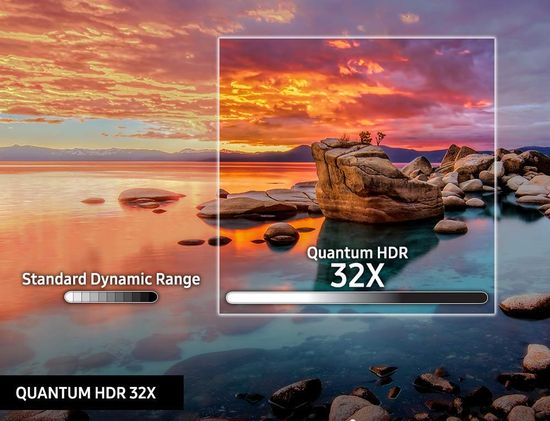 In turn, SunBriteTV models are distinguished by their reliability, providing excellent TV protection from dust, moisture, insects and temperature extremes. Therefore, value for money will traditionally become a decisive factor in their competition.
Modern outdoor TVs are conventionally divided into several types:
– the cheapest 'Full Shade' for full-shade outdoor spaces;
– intermediate 'Partial Sun';
– premium 'Full Sun' (direct sunlight).
For example, Samsung offers, Partial Sun & Full Sun TVs, and the SunBriteTV lineup includes Veranda (Full Shade), Signature 2 (Partial Sun) and Pro 2 (Full Sun) series.
Samsung Full Sun is brighter, uses innovative Direct-Sun protection, but twice as expensive vs Partial Sun ($ 8,000 vs $ 4,000 for the 65-inch models).
Of course, the work in direct sunlight is important in the case of commercial use. But hardly anyone will place 'home' TV in a field, and gazebos and terraces provide shade by default, reducing the importance of this functions. Therefore, the price-to-quality ratio 'Full Shade' seems to be preferable. On the other hand, the difference of several thousand dollars is unlikely to embarrass the owner of a villa with a luxurious pool in the yard.
SunBriteTV TVs
In general, the situation with prices for SunBriteTV models is similar, but it contains incomprehensible nuances. Specifically, the 65-inch Veranda (2nd Gen), Signature 2 and Pro 2 cost $ 3,630 vs $ 8,280 vs $ 9,000, respectively.
Signature 2 / Pro 2 vs Veranda comparison:
– they are brighter about 2 times (700 nit vs 350 nit).
According to the company, Veranda 'up to 50% brighter', while Signature 2 and Pro 2 (700 nit) are '3x brighter' vs regular TVs. It's easy to calculate that Veranda brightness is about 350 nits;
– they use TruVision anti-glare technology;
– they use OptiView technology – pre-configured daytime / nighttime settings;
– they have built-in HDBaseT receiver with IR repeater (transmission of UHD video & audio over a single long-distance Ethernet cable up to 100 m / 328 ft, connections up to 4k 3840 x 2160 @ 30hz);
– they have two-year warranty vs one-year parts / labor warranty for Veranda;
– they can handle temperatures up to 122 ° F (60 ° C) vs 104 ° F (40 ° C) for Veranda.
But they come without a soundbar, and Veranda has built-in sound (built-in 20W down-firing speakers + built-in 20W amp for SunBrite all-weather soundbars).
These TVs use a durable aluminum case, support HDMI 2.0 & HDCP 2.2 (High-bandwidth Digital Content Protection), have 3 HDMI inputs and 1 USB input (HDMI ARC on 1 input), IR receiver in the cable compartment + weatherproof remote, and Weatherproof Media Bay for popular streaming devices (RoKu, Apple TV, etc).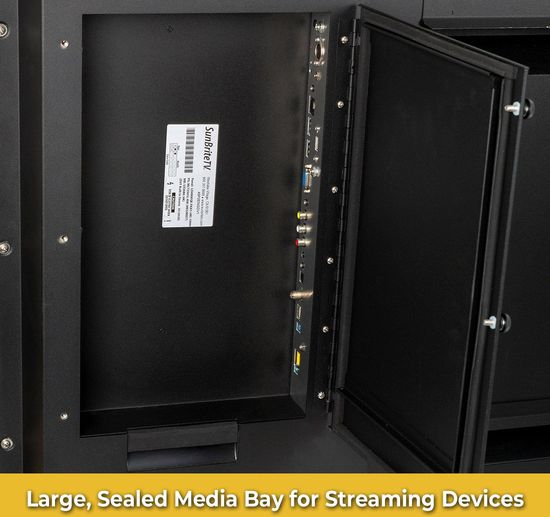 Veranda and Pro 2 are only black, Signature 2 are available in black, silver, and white.
Prices and specs
Other specs of all series are identical:
– 3840 x 2160 UHD resolution;
– 16: 9 aspect ratio;
– 4,000: 1 contrast ratio;
– 60Hz frame rate;
– 178 ° x 178 ° viewing angle.
In turn, Signature 2 and Pro 2 have the same brightness and use identical technologies, so the difference in price between them is puzzling. Perhaps the company originally developed the Signature as a premium series, with Pro 2 being an improved version of it. In this case, from a common sense point of view, the company will abandon this series, leaving Veranda (Full Shade) and the premium Pro 2 (Full Sun).
The information on the company's website adds to the intrigue. The current lineup includes the following 4K UltraHD Outdoor LED HDR TVs:
Veranda (Full Shade)
– 43″ Veranda (SB-V-43-4KHDR-BL) – $ 1,548.95;
– 55″ Veranda (SB-V-55-4KHDR-BL) – $ 2,068.95;
– 65″ Veranda (SB-V-65-4KHDR-BL) – $ 3,628.95;
– 75″ Veranda (SB-V-75-4KHDR-BL) – $ 5,168.95.
Signature 2 (Partial Sun)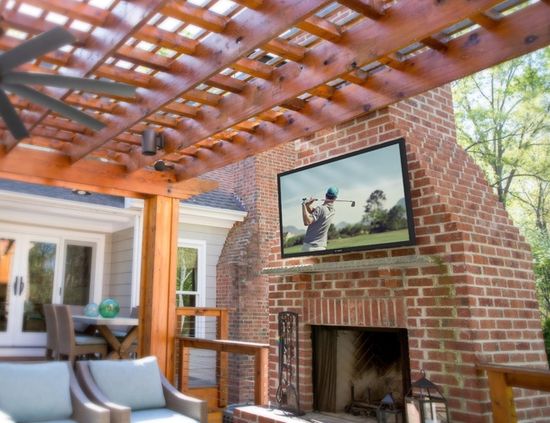 – 43″ Signature 2 (SB-S2-43-4K) – $ 2,898.95;
– 55″ Signature 2 (SB-S2-55-4K) – $ 4,658.95;
– 65″ Signature 2 (SB-S2-65-4K) – $ 8,278.95;
– 75″ Signature 2 (SB-S2-75-4K) – $ 10,348.95.
Pro 2 (Full Sun)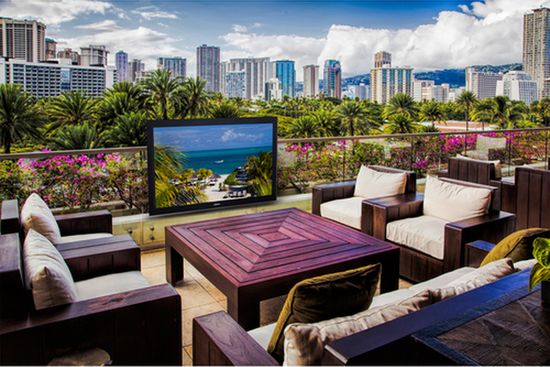 – 49″ Pro 2 (SB-P2-49-4K) – $ 5,178.95;
– 55″ Pro 2 (SB-P2-55-4K) – $ 6,728.95;
– 65″ Pro 2 (SB-P2-65-4K) – $ 8,998.95.
All Veranda models are 'in stock', but all Signature 2 and Pro 2 are marked with the 'Out of stock' notice. Perhaps this situation is due to the planned correction of the SunBriteTV lineup.
Conclusion
Probably autumn is not the best time to equip your veranda with a TV. But autumn discounts provide significant savings on planned purchases. Therefore, buying an outdoor TV during this period is quite reasonable.
The modern market offers two options for weatherproof outdoor TVs.
1. Indoor models with high enough brightness, contrast, and wide viewing angles in a separately purchased waterproof outdoor TV enclosure. This option is significantly cheaper. The list of such models includes:
– LG C1 OLED TV ($ 1,900 / 65″);
– Sony OLED A80J with innovative cognitive processor XR ($ 2,200 / 65″);
– Hisense ULED U8G ($ 985 / 65″);
– Samsung QN85A QLED TV ($ 1,500 / 65″).
2. Outdoor TVs.
65-inch models cost about $ 4,000 for Full Shade / Partial Sun models, and up to $ 10,000 for Full Sun models.
Premium Full Sun is ideal for commercial use, but slightly redundant for 'home' TVs, which are usually placed on a veranda without direct sunlight. For example, Samsung The Terrace Full Sun vs Partial Sun twice as expensive. Therefore, Full Shade / Partial Sun wins in terms of value for money.
Today, SunBriteTV Veranda vs Samsung The Terrace Partial Sun is competing in this segment. The 65-inch models in these series are priced at $ 3,628.95 (SunBriteTV SB-V-65-4KHDR-BL) vs $ 4,000 Samsung Partial Sun (QN 65LST7 TAFXZA in US). SunBriteTV is nearly $ 400 cheaper and has better weather protection, but Samsung has a significant advantage in terms of picture quality.
This video introduces the weatherproof SunBriteTV Pro 2 outdoor TV.