Relaxing on the veranda or by the pool with a glass of cold beer or a cup of aromatic coffee is one of the favorite ways of relaxation for many people. Of course, this is irrelevant for the residents of the metropolis due to the lack of these pleasant attributes in their apartments, but it's quite accessible in a cozy country house. On the other side, most modern people have become accustomed to being entertained with media systems, including speakers, projectors or TVs.
Of course, companies quickly grasped the potential demand and filled the market with various outdoor media devices. For example, projector manufacturers have even formed a segment of inexpensive outdoor LED mini projectors that provide quite acceptable quality on a fairly large screen.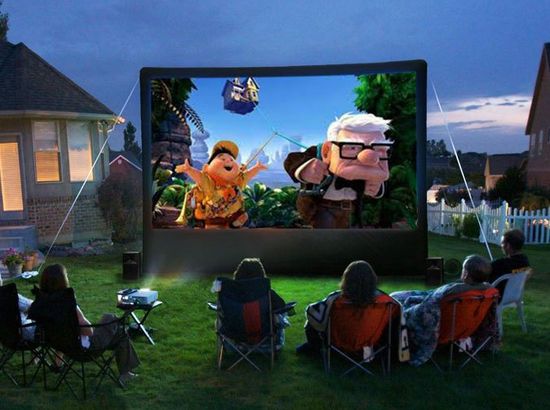 Various audio devices with almost any design are also abundant on the market.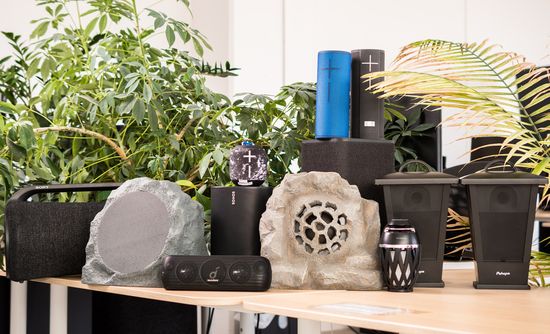 But the situation with TVs is significantly different.
Conventional model as outdoor TV
Until recently, many people preferred to use regular TV for this purpose. But using a regular model as an outdoor TV has several essential cons:
– contrast and brightness images deteriorate sharply in direct sunlight;
– audio in traditional TV is designed for reflections from walls, ceilings and floors. In open space, the sound quality deteriorates significantly;
– moisture and dust destroy electronic components in an unprotected enclosure very quickly, and companies usually mention this aspect in their manuals, voiding the warranty in this case;
– the combination of dark, narrow body and heat from the electronics makes unprotected TVs a great place for insects. The bugs, spiders and wasps are happy to build nests in such places.
In principle, companies have long proposed a fairly inexpensive and effective solution to the last two problems using waterproof outdoor TV enclosure.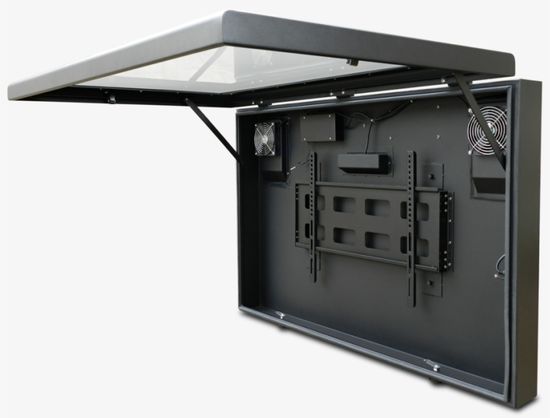 But the image quality is a more serious issue. Typically, the brightness of a traditional TV is insufficient to compensate for sunlight. In addition, limited contrast does not provide sufficiently black depth to display grayscale while watching in the dark without ambient light.
The list of new popular TVs 2021, specs of which are ideal for use as outdoor TV with additional waterproof enclosure, includes:
– LG C1 OLED is ideal due to fantastic reflection handling and a near-infinite contrast for deep black with crisp grayscale. But direct sunlight can damage individual pixels of OLED panel;
– Samsung QN85A QLED TV is great for watching sports with an ADS (Advanced Super Dimension Switch) panel that provides wider viewing angles, which is important for a large company. As known, ADS panel is an improved version of IPS panel.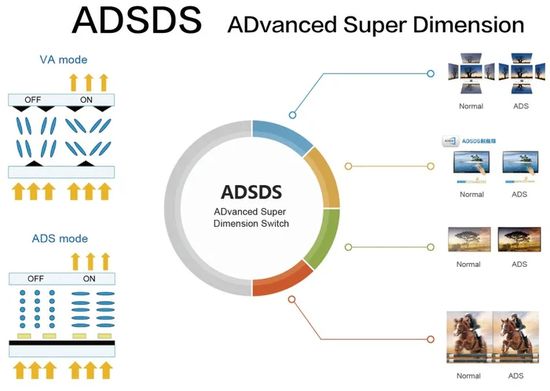 Modern outdoor TVs
Outdoor TVs development has become an alternative direction. As a consequence, several companies have focused their efforts on developing them. But of the industry leaders, this list only includes Samsung, which introduced the new The Terrace series last year.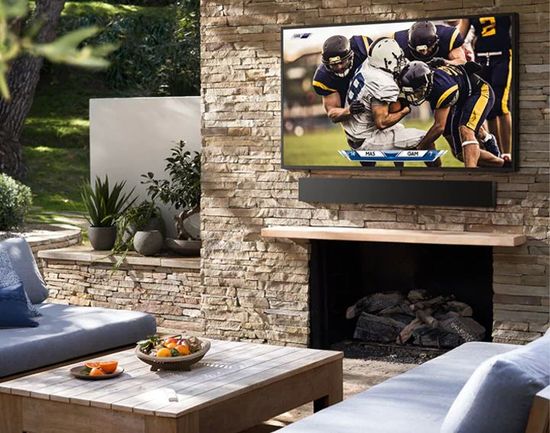 Today, the list of major outdoor TVs manufacturers includes:
– Samsung – needs no introduction;
– SunBriteTV, LLC, Charlotte, North Carolina, develops and sells outdoor TVs since November 2004;
– Peerless-AV, LTD, Aurora, IL, US, manufactures outdoor TVs since 2013;
– Furrion Ltd, Elkhart, IN global technology company has been developing these models since 2004;
– Séura, Green Bay, Wisconsin manufactures outdoor TVs since 2003;
– SkyVue, Rock Hill, SC develops outdoor TVs since 2010.
Curiously, with the exception of the South Korean giant, all manufacturers are located in America.
Today outdoor TVs are most commonly used commercially for use near swimming pools at hotels, etc.
Basically, companies today offer several types of outdoor TVs. Models for full-shade use are significantly cheaper. For example, SunBriteTV Weatherproof Outdoor Veranda (2nd Gen) costs:
– 55-inch – $ 2,000;
– 65-inch – $ 3,600;
– 75-inch – $ 5,100.
SunBriteTV Pro 2 Full Sun is designed to be viewed in direct sunlight, but worth:
– 55-inch – $ 6,700;
– 65-inch – $ 9,000.
Between Veranda (Full Shade) and Pro (Full Sun) series, SunBrite offers Signature Series for Partial Sun or high ambient light outdoor areas (pergolas, partially covered decks).
The pricing situation for the Samsung Terrace series is similar.
For example, the prices for 'Partial Sun Outdoor' models are:
– 55-inch – $ 2,800;
– 65-inch – $ 4,000;
– 75-inch – $ 5,000.
But 'Full Sun Outdoor' TVs are twice as expensive:
– 65-inch – $ 8,000;
– 75-inch – $ 10,000.
Outdoor TVs main specs
– resolution – today the market offers only 4K outdoor TVs. 8K models are missing, and the popularity of Full HD TVs has practically dropped to '0' in recent years;
– size – usually, the choice depends on the budget and planned placement. A small TV is quite adequate for a small veranda, but comfortable watching sports with a cheerful company by the pool requires a model with a large screen;
– ports – of course the model should have traditional HDMI ports for media players and game consoles, Wi-Fi or Ethernet for smart functions and streaming, etc. In addition, many outdoor TVs support HDBaseT standard. As known, it's the global standard for the distribution of ultra-high-definition video & audio, Ethernet, controls, USB and up to 100W of power over a single cable, for up to 100 m / 328 ft;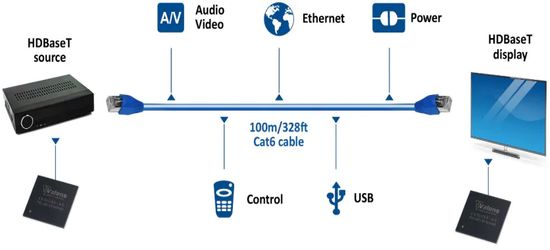 – HDR support – unfortunately this popular mode is one of the cons of outdoor TVs. The boosted display brightness under unstable light conditions is not optimal for HDR content. Therefore, some companies often ignore this mode. But more expensive models have automatic adjustment to accommodate lighting changes;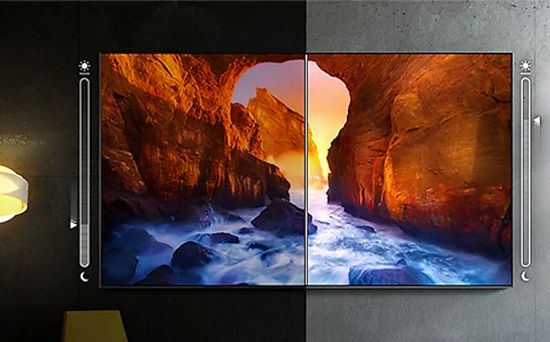 – modest smart features are the second drawback of budget outdoor TVs. Of course, expensive models offer these options, but perhaps an additional streaming device with a platform convenient for you will be a better solution;
– installation – installation of the TV near a pool or hottub, above a fireplace or near a barbeque, connecting additional separate speakers or connect to distant AV equipment without running cables across your lawn requires appropriate skills. Therefore, a professional installation is more justified.
Sunlight
High image quality in direct sunlight or even in diffuse daylight requires compensation for too bright lighting. Therefore, outdoor TVs use screens with increased brightness, and a combination of highly effective anti-glare coatings, specialized filters, and automatic picture adjustments that adapt to sunlight intensity.
As known, VA panels are the brightest today. But they have narrow viewing angles, which is a significant disadvantage when viewed by a large company.
Of course, IPS and their improved ADS version provide wide viewing angles, but they have relatively low brightness. Therefore, developers are forced to choose a compromise. For example, Samsung has developed the 'Ultra Vieiwng Angle' technology. It uses two special layers that minimize leakage by focusing the light in the right direction and spreading it uniformly across the panel.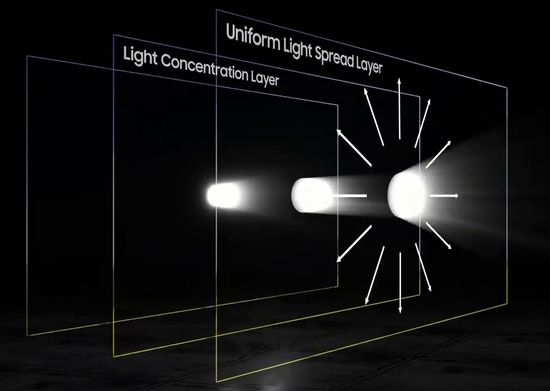 Its use in conjunction with the anti-glare coating provides a compromise between brightness and viewing angles.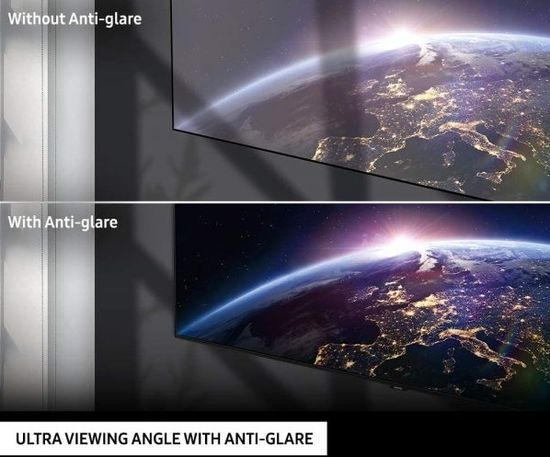 Unfortunately, this technology lowers the brightness of the panel slightly and increases its cost.
In general, the cheapest outdoor models are designed for full shade only, medium – for partial sunlight, and expensive – for full sunlight.
Some key features
The image quality of the in complete darkness is directly related to the clarity of the grayscale, which, in turn, depends on the contrast. Therefore, OLED panels with perfect blacks outperform LED LCD TVs when viewed in the evening without additional lighting.
All outdoor TVs have very high level of weatherproofing (weather-resistant durability – IP55 rated and above).
For example, Samsung's Terrace TVs remote has an IP56 rating.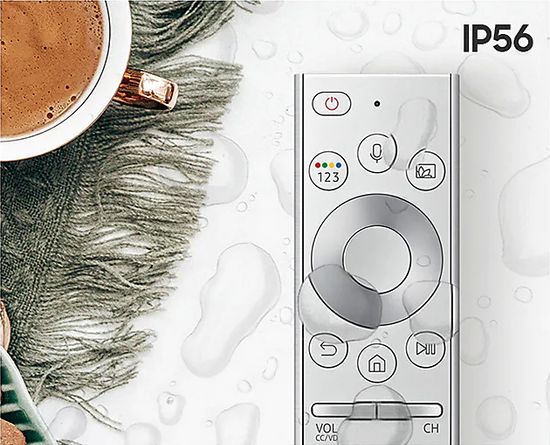 As known, the first digit in the index characterizes the level of protection against dust, the second digit – protection against water. In particular, the second '6' corresponds to protection from high pressure water jets.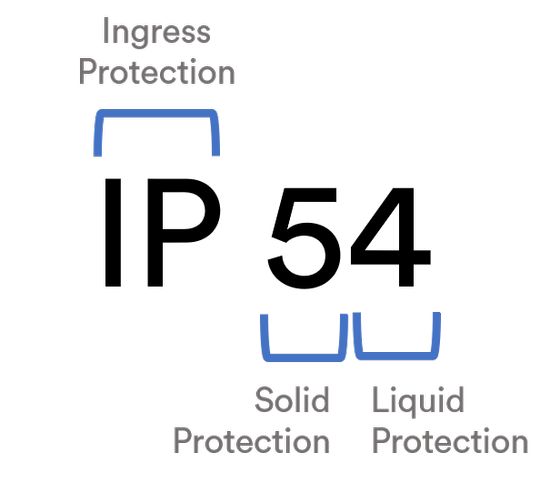 Other accessories are also weatherproof. For example, soundbars use sealed woofers and tweeters that are resistant to temperature changes, and TV mounts use anodized coatings and industrial-strength paint.
In addition, outdoor TVs use sealed vents, speaker grilles, seams and screw holes. Additionally, these models usually have full-metal enclosures with rust-resistant powder coating, display of impact resistant glass, and weatherproofed port compartments.
Outdoor TVs also use built-in temperature control, including active built-in heating and cooling to maintain the required temperature for electronic components.
Conclusion
Probably autumn is not the best time to equip gazebos or terraces near the pool with household appliances. On the other hand, fall discounts provide significant savings for expensive planned purchases. For example, the $ 4,000 discounted price for the excellent 65-inch Samsung The Terrace Partial Sun Outdoor model is not much higher than traditional 4K HDR LCD TVs in this class.
In general, the market today offers several solutions:
– traditional TV with fairly high brightness and contrast and waterproof outdoor TV enclosure costing about $ 50. For example, today new LG C1 OLED TV ($ 1,900 for 65-inch model) and Samsung QN85A QLED TV ($ 2,300 for a 75-inch model) are great for this purpose;
– outdoor TVs with required specs, with high level of weatherproofing, highly effective anti-glare coating, specialized filters, sealed vents, speaker grilles, seams and screw holes, built-in active temperature control, etc. This list includes Samsung The Terrace series or SunBriteTV Veranda, Signature and Pro series. Of course, they are more expensive, but they are more reliable and provide higher image quality. In addition, the difference of several thousand dollars is unlikely to be critical for the owner of a small cozy villa with a large pool in the yard.
This video introduces the new Samsung The Terrace series of outdoor TVs.