About 10 years ago, the further development of TVs split into two directions. One of them is based on the improvement of traditional LCD technology with LED backlit. LCD TVs are reliable, inexpensive and bright, but cannot provide perfect black due to partial transmission of light from the backlit. Of course, this factor lowers the overall panel contrast.
Another approach is based on the use of self-lit LEDs that do not require backlit, providing great contrast with perfect black. In turn, this direction was divided into OLED and Micro LED technologies.
Self-lit LEDs based technologies
OLED panels are significantly more expensive compared to LCDs, but their price is relatively real and varies in the range of several thousand dollars. Limited blue pixel life (15,000 hours), limited brightness and a sharp rise in price with increasing panel sizes became their main cons.
Samsung has focused on developing Micro LED technology. It uses a 13-inch OLED modules are combined into a panel with magnetic fasteners.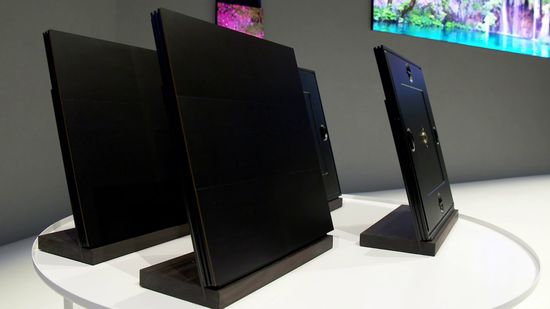 These panels are practically unlimited in size, their pixel lifespan reaches several hundred thousand hours, they provide high brightness and superb image quality. But Micro LED panels are fantastically expensive and are mainly used in outdoor advertising.
Of course, companies are gradually solving all these problems. In particular, LG has managed to significantly reduce the price of its OLED models. As a result, last year's excellent 65-inch bestseller LG OLED CX already costs less than $ 2,000.
Moreover, LG unveiled this year G1 series with an innovative Evo OLED panel that uses an extra green emitter layer. In addition, these panels use deuterium-based blue emitters from DuPont instead of hydrogen. According to the developers, these innovations raise the panel's peak brightness from 800 nits to 1,000 nits without reducing the pixel life.
In turn, Samsung has unveiled a new 110-inch Micro LED panel. Compared to the 300-inch panels of yesteryear, it's already better suited as a home TV. If the $ 156,000 price tag does not bother you, then this magnificent monster will perfectly fit into the interior of a luxury villa.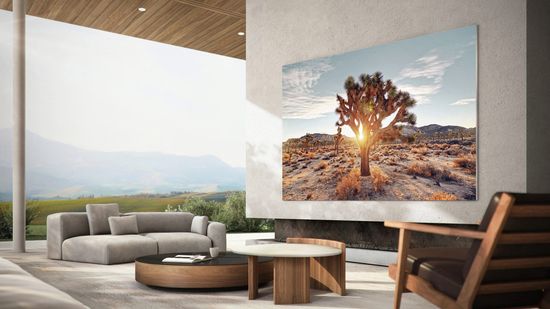 But for the average apartment of most consumers, it's still too expensive, large and exotic.
Quantum Dots technology
But LCD TVs are also progressing rapidly. Today, their improvement is based mainly on two technologies.
As known, about five years ago Samsung developed Quantum Dot technology. The elegant solution of the South Korean developers gives aesthetic pleasure. They have significantly expanded the color gamut and improved color accuracy by dramatically improving the white quality of the backlit. As known, only the sun generates perfect white. Samsung decided to create an analogue of the little sun in TV, generating white from blue, green and red. A panel with blue LEDs illuminates a special film with nanoparticles, the size of which corresponds to the wavelengths of green and red.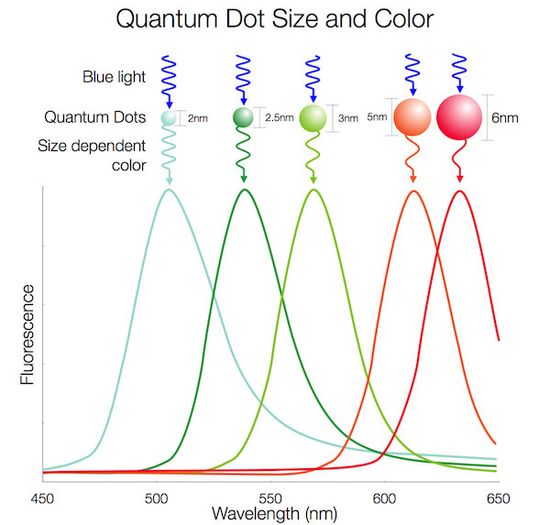 The blue partly passes through the film and mixes with the re-reflected green and red. As a result, they generate high quality white, which is sent to an RGB matrix to form a color image.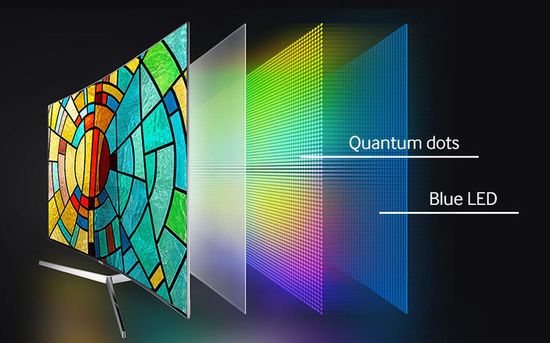 This technology has dramatically improved the picture quality of LCD TVs.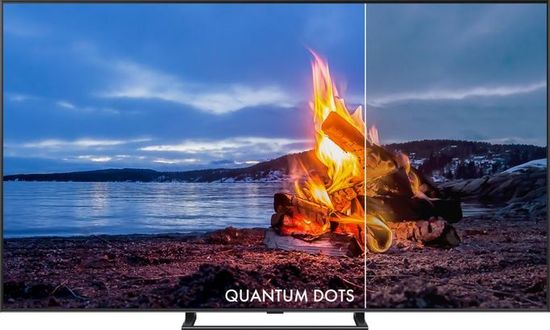 Today it's used by many companies under different names, including Samsung QLED, Sony Triluminos, LG NanoCell, Hisense Quantum Dot Color, etc. At the same time, most companies use Quantum Dot Enhancement Film (QDEF) from California-based Nanosys.
Local Dimming technology
Improving backlit methods has become the second direction. About five years ago, many companies are often used Edge-Lit with LEDs placed around the screen perimeter. It's economical and significantly reduces the panel thickness, but, unfortunately, is not uniform. Therefore, in more expensive models, companies began to use Direct-Lit with the placement of LED array behind the panel.
In addition, the companies have developed methods for more precise control of them. Probably Local Dimming Ultra in the 2014 Panasonic VIERA XR940 / AXR900 can be considered a pioneer of this technology. This idea is based on grouping LEDs into independently controlled arrays. In fact, a group of LEDs turns off in the dark area, increasing the black depth and increasing the overall image contrast.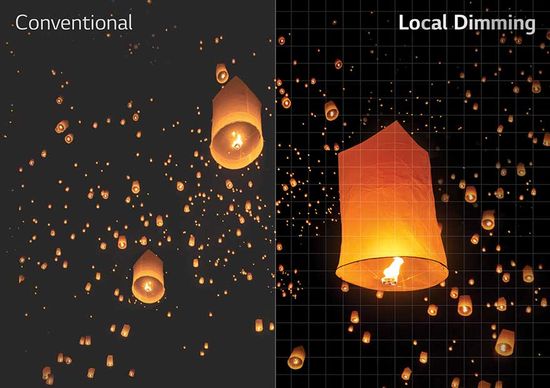 Local Dimming with Direct-Lit or FALD (Full Array Local Dimming) significantly increases the dinamic contast ratio, but it's ineffective with Edge-Lit.
In 2019, TCL introduced the 8 Series with Mini LED backlit. A huge amount of miniature LEDs have allowed the company to group over a thousand Local Dimming zones. Of course, this technology is also not perfect, needs improvement and can be accompanied by artifacts. For example, rapid turning on and off local dimming zones in TCL 825 sometimes creates a checkered / golfball effect.
This year has been a triumph for Mini LED blacklit. At CES 2021, industry leaders presented Samsung Neo QLED, LG QNED and TCL OD-Zero series with mini LED backlit. In fact, the market has formed a new segment of premium LCD TVs with Quantum Dots technology and Local Dimming with mini LED backlit.
Of course, Hisense also not left out, introduced this year innovative U9DG 4K with Dual Cell technology and U9GQ 8K with mini LED backlit.
Hisense Mini LED ULED 8K TV U9GQ
The price in Europe for this innovative 75-inch flagship 8K TV with 120Hz panel reaches £ 3,300 ($ 4,580).
More than 10,000 LEDs into mini LED backlit grouped into over 1,280 local dimming zones and provide 2000 nits brightness.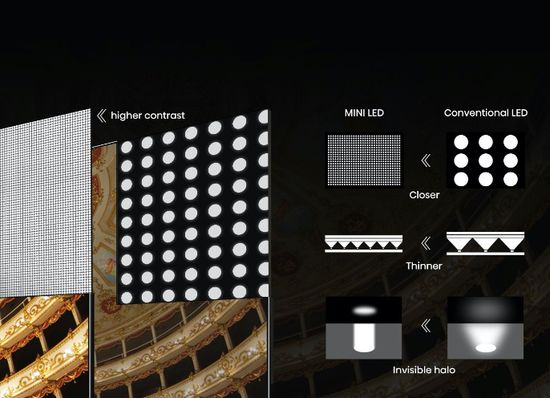 According to the company, its brightness ranges from 0.005 to 2000 nits, which corresponds to a 400,000: 1 dinamic contrast ratio.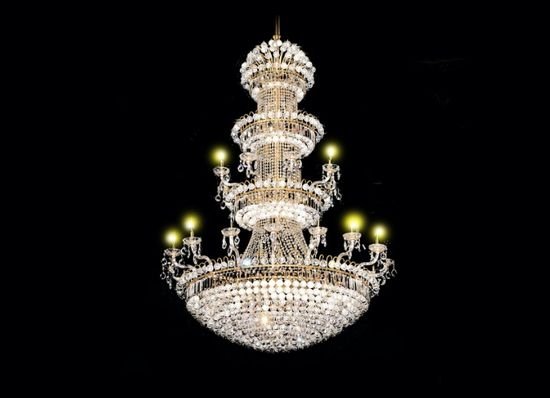 In addition, the flagship uses Quantum Dot Color technology, 8K AI Upscaler, DTS Virtual and supports Dolby Vision and HDR10+.
The model belongs to the ULED series. As known, Hisense ULED technology is a set of patented algorithms that control LED backlit and color. It has combined the Hi-view Engine (intelligent optimization on pixel level ), FALD and WCG (Wide Color Gamut).
Discourse about the advisability of 8K resolution for modern TVs has been going on for several years. Indeed, the 8K content is very limited and expanding very slowly. But 8K AI Upscaling is becoming more and more popular, allowing the user to watch almost any content in high quality.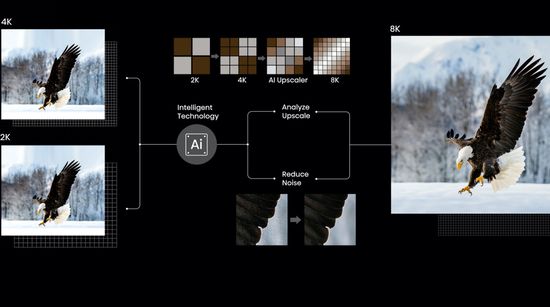 Of course, the image realism depends greatly on the efficiency of the algorithms. But Hisense is one of the leaders in this area and has already demonstrated their high level.
Like all ULED models, the U9GQ uses the proven Quantum Dot Color technology that dramatically improves the saturation and accuracy of reds and greens.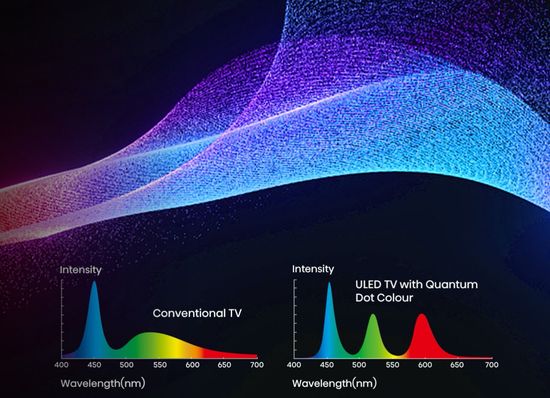 Ultra Motion effectively smooths the image in high-motion scenes.
The remote supports Voice Control.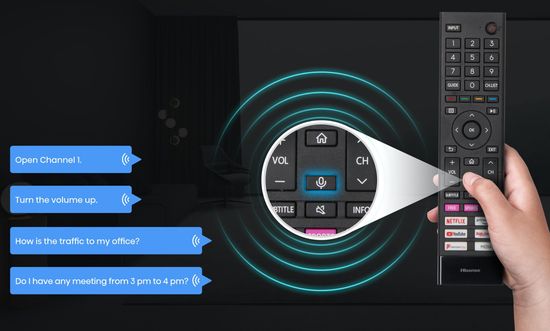 Finally, the built-in voice control module works at the distance under 5 meters.
Conclusion
At $ 4,580, the 75-inch Hisense U9G 8K mini LED has excellent prospects. In comparison, a 75-inch LG QNED 99 series 8K mini LED costs $ 4,800, and 75-inch Samsung Neo QN900A 8K mini LED – $ 5,800. TCL has unveiled to date only a gorgeous 85-inch TCL X12 8K Mini LED Starlight with a preliminary price tag of about $ 15,000. But before the end of the year, the company promises to introduce more affordable OD-Zero models with mini LED backlit.
Hisense has traditionally pursued a complex regional marketing policy. In particular, Hisense U9GQ 8K with mini LED will be available only in Europe and Australia. The U9DG TV with innovative Dul Cell technology is intended for the US market.
Probably, over time, these technologies will face tough competition with each other. As known, Dul Cell technology is based on the elegant idea of ​​using an additional monochrome matrix. In fact, its black and white image should serve as a backlit for the RGB panel. At the same time, the number of primitive local dimming zones corresponds to the number of pixels, that is, about 2,000,000 for a layer with 1080p resolution, and about 8 million for 4K! If these promises come true at least half, traditional Local Dimming will quickly lose the competition. But most likely, this elegant and beautiful technology will require improvement.
This video introduces Hisense ULED Mini-LED TVs at CES 2021.
P.S.
Adjusting the starting prices and their stabilization after black friday drop, created prerequisites for correct positioning the 75-Inch Hisense U9G 8K among the main competitors, taking into account the ratio of their price and quality. Unfortunately, today U9G 8K ULED with mini LED backlit and with peak brightness up to 2,000 nits is present only on the company's website, but it's not available on sale, including regional dealers. In Australia, the company sells Hisense mini LED ULED 4K U9G TV (2021) for about 1,700 AUD (Australian $) / $ 1,215 for 65-inch model, or 2,500 AUD / $ 1,790 for 65″ TV.
The company's website also presents a 75-inch U800GR 8K ULED, which is available in the US for $ 2,400, but its peak brightness is only 1,000 nits and it doesn't have mini LED backlit.
Taking into account the unavailability of U9G 8K ULED mini LED, probably today, this TV can be positioned as a debut Hisense 8K model, but without mini LED. It uses traditional FALD (Full Array Local Dimming) system for black levels, AI upscaling, supports Dolby Vision and Dolby Atmos. The model provides excellent upscaling, but built-in speakers correspond only to the average level.