Virtual CES 2021 showed another innovative breakthrough from the leaders of the TVs industry. This year the trend has shifted towards the development of backlight technology in LCD TVs. In particular, TCL introduced OD-Zero, which has become its third generation of mini LED backlight over the past three years, Samsung showed Neo mini LED QLED TVs with an approximate number of local dimming zones up to 5,000, and LG announced LG mini LED NanoCell QNED with 30,000 mini LEDs and 2,500 zones. Unfortunately, a new technological breakthrough is traditionally accompanied by a large number of new terms which often provoke confusion. Of course, the format of this article does not pretend to be a full-fledged classification, but even its simplified version can be useful when choosing a TV.
Since about 2012-2013, the TVs segment has been developing in parallel in two directions:
– image formation using self-emitting diodes (LG's OLED and Samsung's Micro LED);
– the traditional use of polarization and backlight in LCD TVs.
LCD TVs are brighter, cheaper and more durable, but inferior in contrast, viewing angles, color gamut, and color accuracy.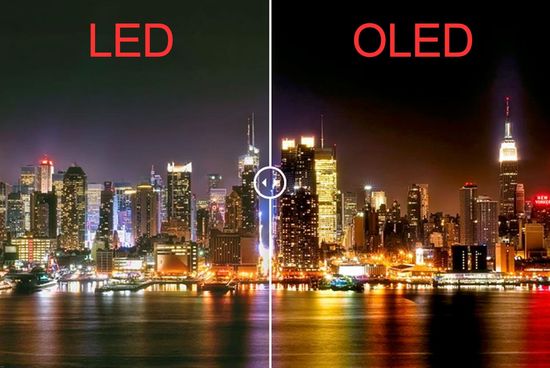 OLED and Micro LED
For several years now, Samsung has been developing Micro LED panels as an alternative to OLED (organic light emitting diode) technology, which is being developed mainly through the efforts of LG and Sony.
Of course, the term "organic" has nothing to do with animal or vegetable origin. Both technologies use self-emitting diodes. Organic LEDs are made from carbon compounds that are products of organic chemistry. In fact, it's a solid semiconductor with a thin layer of organic (carbon) material that emits light when an electric current flows.
The pixel matrix material in Micro LED is carbon-free. Manufacturer uses inorganic material such as GaN (gallium nitride). In fact, this is the only difference.
Unlike LCD technology with backlight, the current goes directly to the self-emitting diode from a thin-film transistor (TFT). The absence of backlight allows manufacturers to make ultra-thin displays. Unfortunately, the limited resource of blue subpixels, relatively low brightness and high price are the cons of OLED technology.
Micro LED provides high brightness. Plus, their modular design removes shape and size constraints. But they are monstrously expensive.
At CES 2019, Samsung introduced 13-inch MicroLED modules, which are assembled using brackets with powerful magnets.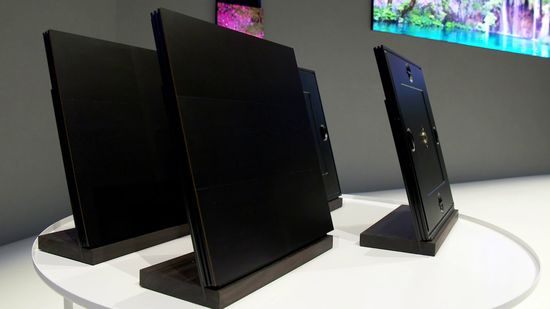 Last year, the company expanded the line with new bezel-less MicroLED TVs with an unprecedented 5,000 nits brightness. For comparison, the brightness of modern OLED TVs does not exceed 1,000 nits.
Previously, these huge panels were supplied as modules and were used primarily for outdoor advertising. But this year Samsung first introduced already pre-assembled 88, 99 and 110-inch TVs. Unfortunately, the price of the 110-inch model in the region of $ 156,000 is unlikely to allow experts to attribute the novelty to the mainstream consumer segment.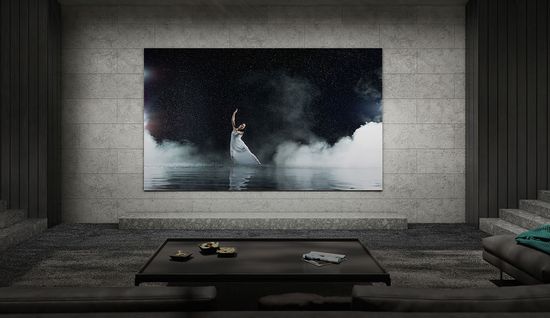 LCD + Quantum Dot
At the same time, companies continue to actively improve the traditional LCD technology, reducing the difference in image quality compared to OLED.
For example, Samsung's Quantum Dot technology has significantly expanded color gamut and viewing angles. Several companies have already developed their own versions of this technology, including LG's NanoCell, Sony's Triluminos, and Hisense's ULED.
This technology uses an additional film with nanoparticle between the screen and the backlight.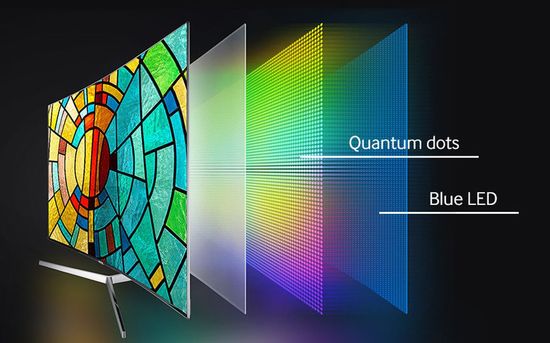 Nanoparticles absorb unwanted light wavelengths, flowing cleaner shades. In fact, Quantum Dot layer enhances the white from the backlight. As a result, this low-cost technology significantly expanded color gamut and viewing angles. Today LG and Samsung use Quantum Dot Enhancement Film (QDEF) from Nanosys.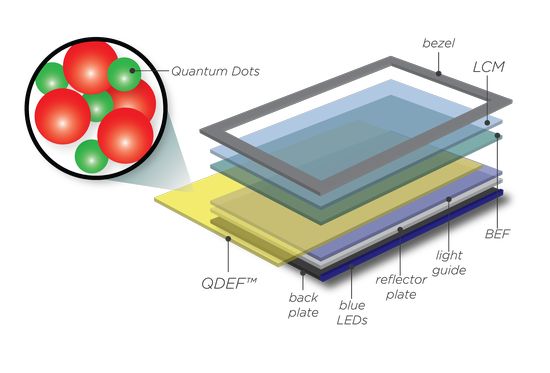 This film with randomly distributed crystals of two sizes (green and red spectrum) is arranged between a blue LED backlight and a layer of liquid crystals. Red and green mix with unabsorbed blue to form an almost perfect white, which is sent to the sub-pixel color filter. Physically, QD technology can be positioned as an improved backlight that delivers perfect whites before the sub-pixel filter for image formation. In turn, the improvement in white quality increased the white brightness and, accordingly, the contrast, detail and saturation of the image, and expanded its color gamut.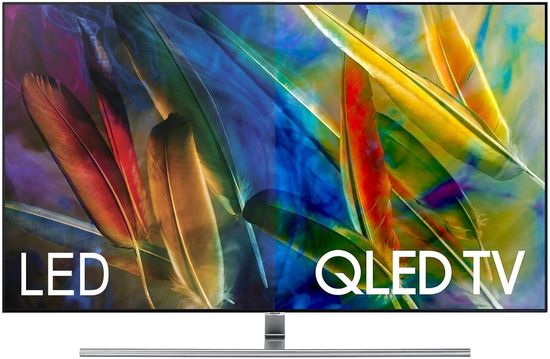 LCD + Quantum Dot + Mini LED
In addition, companies have continually improved the backlight, developing Edge LED, Direct LED, FALD (Full Array Local Dimming) versions.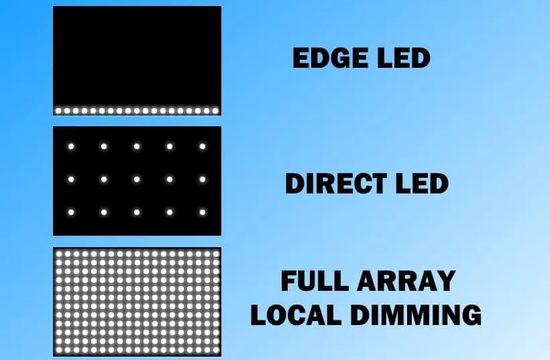 FALD (full-array local dimming) allowed developers to implement local dimming, separately controlling the brightness of each screen zone (minimum backlight for dark areas of the frame, and maximum backlight for bright ones).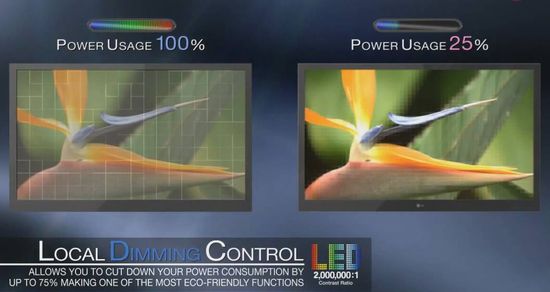 Of course, this greatly increased the contrast, which is the difference between brightest white and the darkest black.
Chinese giant TCL can be considered a pioneer in this direction. For several years the company has presented several generations of Mini LED backlights, including Contrast Control Zones in the legendary TCL 6-Series Roku TV, mini LED Quantum Contrast in TCL 8-Series Roku TV, Vidrian "Glass on LED" at CES 2020, and finally OD-Zero Mini LED at CES 2021.
But this year, Samsung and LG are also shown tremendous progress in this direction, introducing Leo QLED and NanoCell QNED with Mini LED backlight. The use of a huge number of miniature LEDs has allowed companies to dramatically increase the number of local dimming zones and, accordingly, the contrast.
In fact, Quantum Dot technology provided the perfect white for the backlight, and the blue Mini LED backlight provided optimal brightness for each area of the frame. As a result, the picture quality of LCD TVs with Quantum Dot technology and Mini LED backlight (TCL OD-Zero, Samsung Neo QLED and LG NanoCell QNED) may well come close to OLED and Micro LED TVs.
Of course, the formation of a new segment significantly expands consumer choice.
Conclusion
In fact, QD technology provide the perfect white for the backlight, and the blue Mini LEDs provide optimal brightness for each area of the frame. As a result, the meager range of TCL Mini LED TVs turns into a full-fledged segment of LCD QD TVs with Mini LED backlight this year. Thus, the range of modern TVs already includes 5 different types in all price segments.
1. Budget LED LCD TVs are an excellent choice for watching conventional content. Last year, Vizio offered on its website a huge 75″ LCD Vizio V-Series Class (V755-G4) for only $ 850.
2. LCD TVs with Quantum Dot Display (Samsung QLED, LG NanoCell, Sony Triluminos, and Hisense ULED) with enhanced color gamut and extended viewing angles increase the HDR content playback quality, but start at $ 1,000.
3. Latest innovative LCD TVs with Quantum Dot Display and Mini LED backlight provide enhanced contrast and brightness.
According to preliminary specs, they will be able to provide excellent playback quality even for HDR content. The preliminary list of new series includes:
Their comparison is hardly correct without regard to price.
4. OLED TVs – the premium segment.
5. Huge and insanely expensive (from $ 100,000) Micro LED panels with amazing picture quality will fit perfectly into the interior of a fashionable mansion. But maybe in a few years the company will cut prices, or we will get rich and be able to enjoy huge colorful panoramas in our apartment.
This video offers the latest Samsung 110-inch MicroLED TV at CES 2021.