Of course, the Chinese giant Xiaomi does not require the introduction. Today, it continues to show growth despite a general crisis. For example, in 2019, Xiaomi increased its share to 10.5% in the European smartphone market. Of course, its product range also corresponds to the leader status. The company offers a huge selection of different phones in all price segments, including Xiaomi Mi (main flagships), Xiaomi Redmi, and gaming Black Shark series with liquid cooling. As a result, almost every year Xiaomi models appear in various top lists. This year was no exception. In 2020, the new Xiaomi Redmi Note 8 Pro attracted the attention of experts and consumers, becoming the sensation of the season. Design smartphone is made in the style of the popular glass sandwich construction.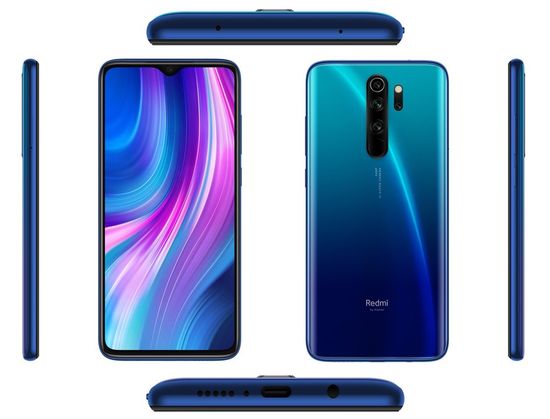 Today, this model rightfully claims to be a bestseller in the mid-budget smartphone segment, having a huge number of positive reviews. Some experts admire the PRO-level specs, which are many times superior to the usual specs of this segment.
Others are amazed at the unprecedented low price of the model with powerful equipment. But this aspect does not essentially change the situation. In fact, the company sells a smartphone with great specs for only $ 200-240, depending on memory. Probably, Redmi Note 8 Pro can be positioned as a pioneer of a new generation in the segment of medium-budget smartphones with specs of many recent flagships. Only the refresh rate of 60Hz corresponds to the traditional mid-budget segment.
As known, Redmi Note 8 Pro is a continuationas of the previous very popular Redmi Note 7 Pro.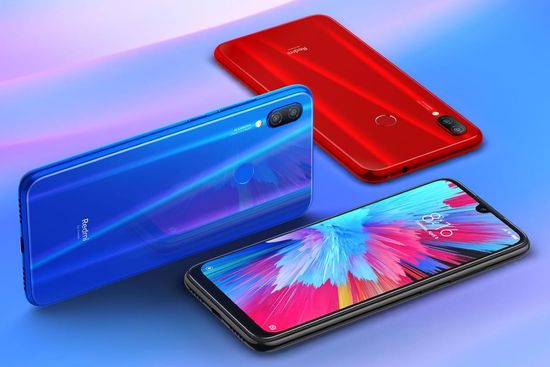 Redmi Note 8 Pro vs 7 Pro
With a price difference of around $ 50, the list of improvements includes:
– battery capacity increased by 12.5% (4,500mAh vs 4,000mAh);
– increased RAM (8GB vs 4GB) and internal memory (ROM up to 256GB, takes SIM Slot 2 vs 128GB);
– increased the number of modules and resolution of the main camera (64MP + 8MP + 2MP + 2MP vs 48MP + 5MP);
– screen size (6.53″ vs 6.3″) and its peak brightness (650 nit vs 458 nit);
– 8 Pro supports NFS (Near field communication), has additional protection and built-in stereo speakers.
Due to the increase in screen size, 8 Pro loses slightly in pixel density (395 ppi vs 409 ppi). But, of course, this small difference practically does not affect the image visualization.
The speed of 11nm Qualcomm Snapdragon 675 in 7 Pro (2x 2.0GHz (Kryo 460) & 6x 1.7GHz(Kryo 460)) is lower compared to speed of 12nm MediaTek Helio G90T in 8 Pro (2x 2.05GHz(Cortex-A76) & 6x 2GHz(Cortex-A55)). Of course, the CPU speed affects its performance and is equal to the number of processing cycles per second by all its cores. Accordingly, the processor speed is calculated by adding the clock frequencies of each core or each group of cores for multi-core processors. In our case, Helio G90T provides only 16.1GHz vs 14.2GHz of Snapdragon 675.
Unlike Pro 7, the 8 Pro also uses an X-shaped Wi-Fi antenna, which provides a stable signal even when grabbing a smartphone with your hands during the game.
Key Features
Redmi Note 8 Pro uses a 6.53-inches IPS LCD display (1080 x 2340 pixels) with 19.5: 9 ratio and 395 ppi density, and octa-core 12nm MediaTek Helio G90T (2x 2.05 GHz Cortex-A76 + 6x 2.0 GHz Cortex -A55 + graphics Mali-G76 MC4).
Its main camera includes 4 modules.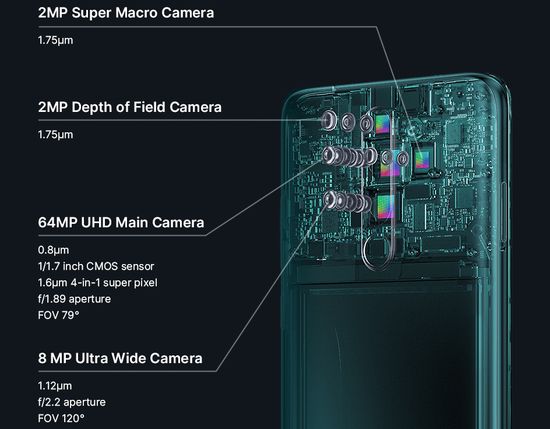 The front 20MP selfie camera with f / 2.0 and 0.9µm supports 1080p @ 30fps video recording.
8 Pro supports 18W fast charge.
The model has 2 Nano-SIM slots, a fingerprint scanner (rear), an accelerometer, a gyroscope, Gorilla Glass 5, etc.
LiquidCool technology reduces heating the MediaTek Helio G90T in demanding games.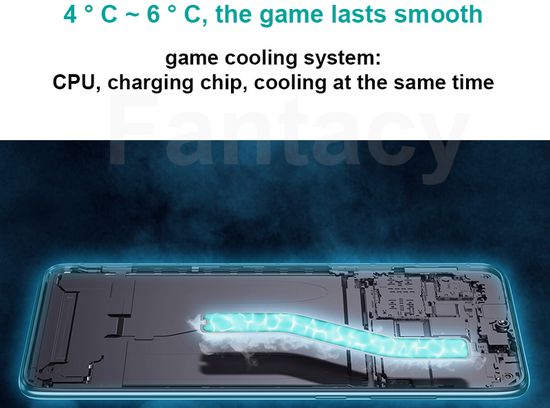 According to the developers, the system reduces the temperature of CPU by 4-6 degrees. It uses a copper tube with coolant, which is located next to the chipset.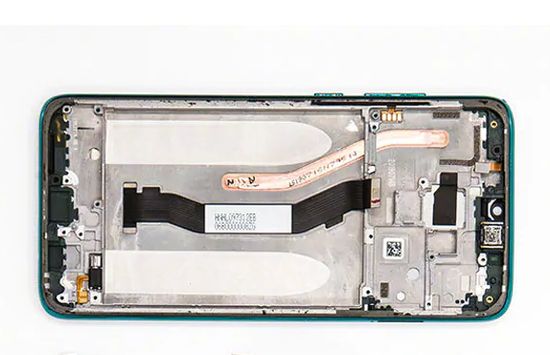 The testing really demonstrated the almost complete absence of throttling (performance degradation due to skipping clock cycles to protect the CPU from overheating).
Testing in game mode showed excellent results. The 8 Pro was able to provide 28-31 fps in the Asphalt 9 racing simulator, stable 60 fps in Call of Duty Mobile, and less stable 25 fps in 6-gigabyte Fortnite.
4,500mAh battery provides:
– 16 hours of video;
– 15 hours web surfing;
– 8.5 hours in game mode (Call of Duty Mobile).
The screen does not use PWM (Pulse-width modulation), which eliminates the screen flicker and eye fatigue even when brightness is reduced. Moreover, the screen color gamut exceeds sRGB. Of course, it is inferior to the flagships with DCI-P3, but such coverage is unique to the mid-budget segment. In addition, a minimum brightness of 2 nit provides comfort in the dark. Together with a peak brightness of 640 nit in auto mode, these screen specs are magnificent.
Conclusion
Probably, the camera and screen of the Redmi Note 8 Pro are inferior, for example, to the Mi Note 10, but it costs half the price. With the exception of a 60 Hz refresh rate, Redmi Note 8 Pro has set new standards for mid-range smartphones. For up to $ 250, the company offers a 6.53-inch gaming cameraphone with LiquidCool technology based on the powerful octa-core MediaTek Helio G90T and with a 64MP UHD main camera. Of course, Redmi Note 8 Pro has excellent competitive prospects. Probably, other companies will be forced to raise the level of their medium-budget models or lower prices for PRO-level models. But in any case, consumers will benefit.
This video offers a comparison of the Redmi Note 8 Pro vs popular Samsung A71.