Of course, the comparison of Xiaomi Redmi Note 8 Pro vs Google Pixel 4a may not seem entirely correct. Objectively, the Pixel 4a will compete with the iPhone SE (2020). Moreover, many experts have already analyzed their specs and posted detailed reviews on the Internet. But the Pixel 4a vs Redmi Note 8 Pro comparison can also be interesting due to their huge popularity in the consumer market. Indeed, many experts regularly include Xiaomi Redmi Note 8 Pro in the bestseller lists, and the Google Pixel 4a smartphones for $ 349 on pre-order ended in several days. With a price tag of $ 399, it also has a real chance of being ranked among the bestsellers. Therefore, their comparative analysis can reveal current trends in consumer preferences.
Xiaomi Redmi Note 8 Pro with powerful MediaTek Helio G90T, improved LiquidCool technology, 6.53-inches IPS LCD display at peak brightness of 500 nit, 64-megapixel sensor, etc at a price of only $ 225 complies with the "Maximum specs – for a minimum price" principle perfectly.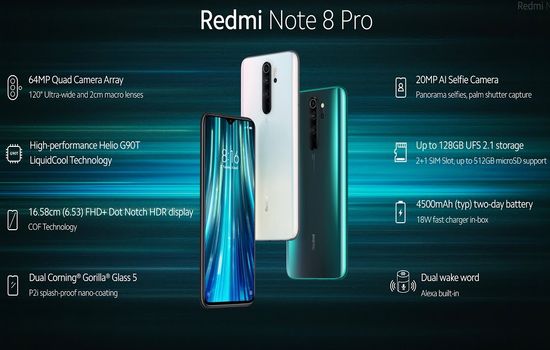 The principle of reasonable sufficiency also perfectly characterizes the Google Pixel 4a.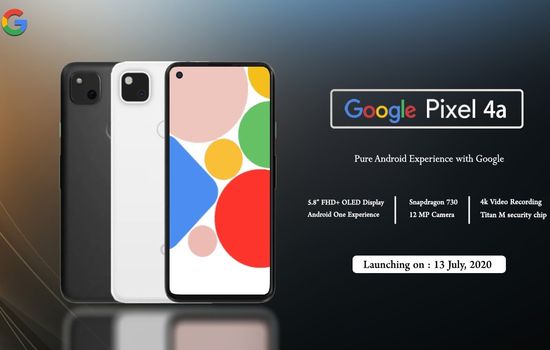 The model uses an energy efficient Qualcomm Snapdragon 730G, 8nm technology, 5.81-inch OLED display with hole punch camera, at 1080 x 2340 resolution and 443 ppi pixel density, pure Android 10, and provides excellent photo quality. Of course, it has very good prospects if the company keeps the announced price up to $ 400.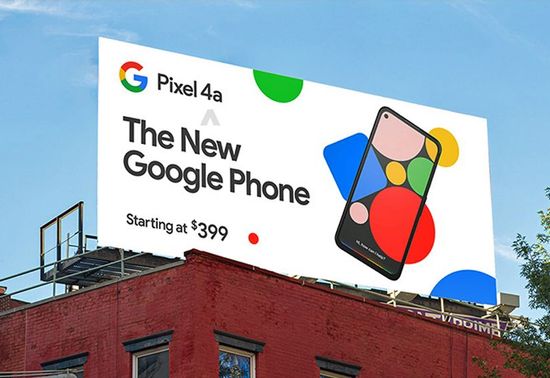 Apparently, good value for money has become a major factor for consumers. At the same time, the models use fundamentally different components, including the SoC, screen, battery, cameras and OS.
SoC
As known, the crystal frequency directly affects the number of CPU operations per second. In turn, it depends on the switching speed of the transistors. It, in turn, depends on the CPU silicon substrate thickness, or on the technology of their production. In particular, reducing their thickness increases frequency, reduces heat generation and energy consumption. Apple A13 Bionic, 7nm, is considered the fastest today.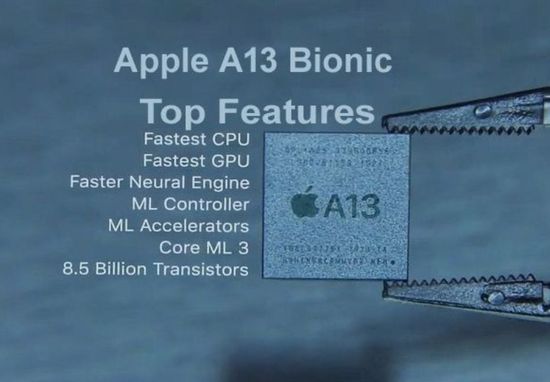 Smartphone chipsets are mainly manufactured by Qualcomm, TSMC (Taiwan Semiconductor Manufacturing Company), MediaTek, Samsung, and SMIC (Semiconductor Manufacturing International Corporation).
In 2017, leaders started using 10nm technology (Apple A11 Bionic, Intel Cannon Lake and Ice Lake, Qualcomm Snapdragon 835 and 845), 2018 – 7nm (Apple A12 Bionic, Snapdragon 855 and Huawei HiSilicon Kirin 980). In 2019 TSMC began testing the 5nm process technology. In addition, Samsung announced 3nm process technology and GAAFET (gate-all-around field-effect transistor) technology by 2021. But in general, silicon technologies are rapidly approaching the physical limit of their capabilities.
Xiaomi Redmi Note 8 Pro uses octa-core MediaTek Helio G90T, (2x 2.05 GHz – Kryo 470 Gold (Cortex-A76) & 6 x 2.0 GHz – Kryo 470 Silver (Cortex-A55)) based 12nm technology and with GPU Mali-G76.
The Google Pixel 4a is powered by an octa-core Qualcomm Snapdragon 730G, (2x 2.2 GHz – Kryo 470 Gold (Cortex-A76) & 6 x 1.8 GHz – Kryo 470 Silver (Cortex-A55)) based 8nm technology and GPU Adreno 618.
As known, in 2017, MediaTek left the segment of mobile premium processors, releasing Helio X30. In 2019, the new Helio G90T marked its return to the leaderboard race. In the same year, Qualcomm introduced the Snapdragon 730G.
Qualcomm Snapdragon 730G vs MediaTek Helio G90T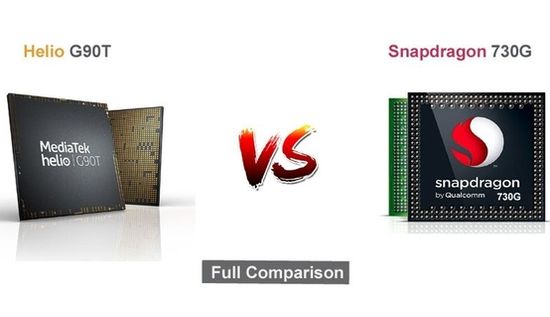 According to AnTuTu benchmarks, MediaTek Helio G90T scored 281,033 points vs 220,000 for the Snapdragon 730G. Accordingly, it's better for gaming. But Snapdragon 730G dramatically wins in energy efficiency due to the 8nm process technology. MediaTek's power consumption is significantly higher. Possibly, therefore Xiaomi has equipped the Redmi Note 8 Pro with a very capacious 4,500mAh battery and a wide selection of fast charging. In addition, Snapdragon provides 800MBits / s vs 600MBits / s for the Helio G90T.
But MediaTek uses HMP (Heterogeneous Multi-Processing), which is an improved version of big.LITTLE technology. In particular, this configuration allows the CPU to use all cores at the same time, or just one core for low-intensity tasks, increasing performance and reducing power consumption.
In general, the MediaTek Helio G90T delivers better overall performance, but the Snapdragon 730G is more power efficient, provides better connectivity and camera support. Additionally, most games are Snapdragon-optimized.
The Google Pixel 4a uses a 5.81-inch OLED display with FullHD+ (1080 x 2340) resolution and 443 ppi.
The Xiaomi Redmi Note 8 Pro has 6.53-inches IPS display with a similar 1080 x 2340 resolution and with 395 ppi density. The discussion about the pros & cons of these two technologies has been going on for more than one year.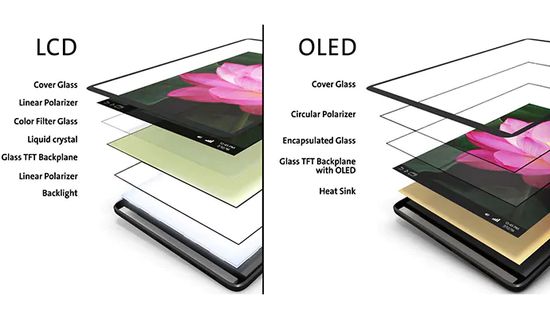 PROS IPS:
– accurate and rich color rendering;
– constant power consumption of LED-backlight simplifies the choice of optimal settings;
– low price and durability.
CONS:
– long response time;
– low contrast;
– less deep black.
PROS OLED:
– minimum thickness due to the lack of backlight;
– very deep black ("endless" contrast);
– low power consumption;
– maximum viewing angles.
CONS:
– higher cost;
– distortion of color rendering due to the peculiarities of blue perception;
– low brightness;
– screen flicker due to PWM (pulse-width modulation) increases eye fatigue;
– pixel burnout.
Some people sometimes confuse the difference between OLED, AMOLED and Super AMOLED displays. In fact, AMOLED (Active Matrix Organic Light-Emitting Diode) is OLED (Organic Light-Emitting Diode) with an active matrix. But today all displays use this control type and adding AM to the name is pointless.
Super AMOLED was developed by Samsung. Initially, new name made sense due to the improvement in the matrix quality by eliminating the air gap between the touch sensor and OLED panel.
But later on, other manufacturers also successfully solved this problem. Therefore, today this name has a marketing purpose.
Overall, the screen in the Redmi Note 8 Pro is larger, brighter, and provides accurate colors, but the Pixel 4a's screen power consumption is significantly lower and the image – more contrast.
Battery
The Pixel uses a 3,140mAh Li-Po (Li-polymer) battery with USB PD (Power Delivery) 2.0 fast charging (9 V / 2 A). According to the company, it provides up to 24 hours with Adaptive Battery. Besides, user reviews support it. Probably the Snapdragon, 8nm and the relatively small OLED display are really very economical.
The Redmi Note 8 Pro has a 4,500mAh Li-Ion battery with support for USB Power Delivery 3.0, MediaTek Pump 4.0, Qualcomm Quick Charge 3.0 and 4 charges.
Of course, experts often discuss the pros & cons of Li-Ion vs Li-Po batteries. But the mode, CPU and firmware version significantly more affect the battery life.
In addition, according to experts from the authoritative "Battery University", almost all modern gadgets actually use lithium-ion polymer batteries with a laminated shell, which has replaced the hard case. Companies practically do not use polymer-based lithium batteries due to their high price.
In fact, Li-Po is considered an improved version of the Li-Ion battery. Due to the lack of liquid electrolyte, it cannot ignite even if the case is damaged. In addition, the Li-Po battery is smaller and lighter with the same capacity, recharges faster and discharges more slowly in passive mode.
But the Li-Ion battery is much cheaper.
The large battery capacity and wide range of fast charging partially compensate for the higher power consumption of Redmi Note due to the CPU and screen. Unfortunately, wireless charging continues to be only in flagships.
Camera
Xiaomi Redmi Note 8 Pro uses quad rear camera, including 64 MP, f/1.9, 26mm (wide), 1/1.72″, 0.8µm, PDAF 8 MP, f/2.2, 13mm (ultrawide), 1/4.0″, 1.12µm 2 MP, f/2.4, (macro) 2 MP, f/2.4, (depth) with LED flash, поддержкой HDR and panorama support. In addition, it supports video 4K@30fps, 1080p@30/60/120fps, 720p@960fps, and gyro-EIS. Single selfie camera 20 MP, f/2.0, (wide), 1/3″, 0.9µm, supports HDR, panorama, and 1080p@30fps.
Like previous models, the Pixel 4a uses a Sony IMX363 sensor. It has single main camera 12.2 MP, f/1.7, 27mm (wide), 1/2.55″, 1.4µm, dual pixel PDAF (Phase-Detection Autofocus), OIS, LED flash, Live HDR (Auto-HDR), panorama, provides video 4K@30fps, 1080p@30/60/120fps, and gyro-EIS. Single selfie camera 8 MP, f/2.0, 24mm (wide), 1.12µm, supports auto-HDR and video 1080p@30fps.
Of course, many experts believe that one sensor of the main camera is not enough for 2020. But the company has its own opinion on this matter. Indeed, the quality of a wide angle or telephoto lens is usually significantly lower compared to main sensor. Therefore, their absence is unlikely to significantly affect the shooting.
Photo of Pixel 4a correspond to the traditional style, including a slightly cool color tones at very high contrast and sharp detail. Night photography is especially impressive.
Unfortunately, the lack of an additional image processor increases processing time.
OS
As known, modern Android smartphones use pure Android OS or with a shell from the manufacturer.
Specifically, Redmi Note uses Android 9.0 Pie + MIUI 10, which supports Mi Turbo (automatic cleaning) and Game Turbo 2.0 (game settings).
Of course, Pixel 4a runs on pure Android 10 OS.
1. Speed
Most of the graphical effects and services in shells require additional RAM, slowing down system performance. In addition, many of them activate the priority cleaning function by default. As a result, even a brief interruption of the app often requires reloading it.
2. Additional software
Many shells contain advertisements of the manufacturer or its partners with protection against deletion. Flagships with a pure version usually contain only standard Google services. To be fair, many company supplement the pre-installed software with their own useful apps, for example, for shooting.
3. Google services
Any models with a pure OS come with a full set of necessary Google services that use a single account and ensure data synchronization between different devices.
Unfortunately, some shell developers exclude them from the search engine when promoting their own apps.
4. Uniform interface style
As known, Android uses the Material Design corporate identity. But shell often uses elements in different styles, including glass glitter, translucent backgrounds, etc. However, young people often prefer such elements of chaos.
5. Updates
Of course, pure Android OS has a huge advantage. Shells make it difficult to update the OS to the latest version due to the huge amount of work to optimize and adapt it. Almost always, this task requires adaptation of the shell, extending the timing of updates distribution. Models with pure Android have no update issues.
With these aspects in mind, many companies' flagships often come with a pure Android OS.
Conclusion
Of course, comparing models of different price segments is not very convenient due to the criteria choice. But, simplistically, this list may include the following factors.
PROS of Xiaomi Redmi Note 8 Pro:
– price ($ 225 vs $ 349);
– large bright screen with accurate color rendering (6.53″ vs 5.81″, 500 nits vs 433 nits). But adaptive setting increases peak brightness of Pixel up to 681 nits;
– large battery capacity and a wide range of fast charging options;
– the best results of synthetic tests;
– 4 rear cameras, including a 64 MP sensor;
– improved LiquidCool system.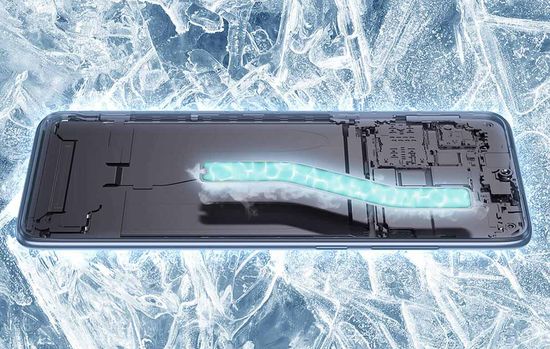 PROS of Google Pixel 4a:
– pure Android 10;
– very energy efficient Snapdragon 730G, 8nm vs MediaTek Helio G90T, 12nm;
– energy efficient OLED with excellent contrast, black depth and 443ppi vs 395ppi;
– high quality photos with Sony IMX363 sensor, OIS, Night Sight mode and Live HDR+ (auto-HDR);
– compact and lightweight Li-Po battery.
Probably inexpensive, gaming Xiaomi Redmi Note 8 Pro with a large screen and advanced MIUI 10 features is perfect for teens and young people. The energy efficient and reliable Google Pixel 4a with pure Android 10 and great photo quality will appeal to older siblings and parents.
But maybe in a few years we can already choose between TCL tri-fold and rollable phones?
This video contains full comparison of specs new Google Pixel 4a vs Redmi Note 8 Pro.