For several decades now, fierce competition and digital technologies stimulate innovative boom in the consumer electronics segment, including high-tech TVs. HDR technology, HDMI 2.1 standard, 10 and 12-bit color depth, HFR (high frame rate) format, Micro LED, etc perfectly illustrate this trend.
Of course, increasing the TV resolution is one of the main directions. More recently, experts argued about the prospects for the development of 4K resolution and HDR format due to a clear deficit of the corresponding native HDR content. As known, this factor has become crucial for 3D. In fact, almost all market leaders have abandoned this option in their models due to the limited 3D content.
But fierce competition forces companies to take risks. As a result, most of the major market participants are developing support for the HDR format and increasing resolution, despite the uncertainty in the content production segment. Therefore, modern models of almost all well-known manufacturers support the HDR format (HDR 10, HDR 10+, HLG standards and even Dolby Vision in top-models). Moreover, many companies have already introduced their 8K TVs. For example, the market today already offers LG 8K TVs (OLED88Z9 and Nanocell 75SM9970), Samsung 8K TVs (Q900R series), etc.
Sony's strategy is fully in line with this trend. At CES 2019, the company introduced the Master Series ZG9 with 8K resolution.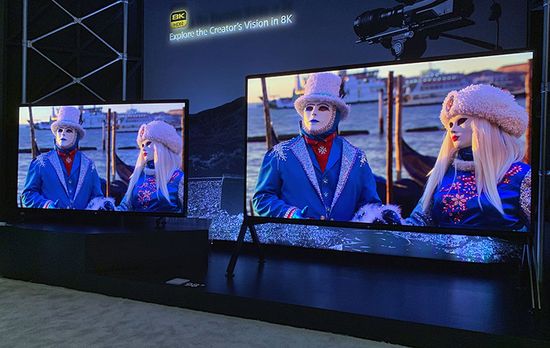 Sony 8K Master Series
As known, the effect of resolution on image quality is maximally manifested on large screens. For example, for TVs up to 50 inches most people are unlikely to feel the difference between HD and 4K resolution. Therefore, the diagonal of modern 8K models varies from 65 to 98 inches. Of course, their cost is very high. For example, the price of 88-inch LG OLED88Z9 reaches $ 30,000, and 75-inch LG Nanocell 75SM9970 costs about $ 5,000. Today, only Samsung offers the 55-inch QN55Q900RBFXZA 8K model for about $ 2,000. Of course, time will show the prospects of 8K models with a relatively small diagonal.
In this aspect, Sony strategy consistent with the overall trend. Therefore, the Master Series Z9G includes 85-inch Sony XBR-85Z9G (KD-85ZG9) worth about $ 13,000 and the huge 98-inch XBR-98Z9G (KD-98ZG9) with a price of $ 70,000.
Their support HDR10, Dolby Vision, and HLG standards of HDR format.
Z9G has new MediaTek SoC (MT5893) processor. MediaTek 5893 uses the relatively new Cortex A73 cores, delivering better performance compared to SoC in 2018 models. In addition, its RAM reaches of 2.5 GB.
Moreover, TV uses the new improved X1 Ultimate video chip.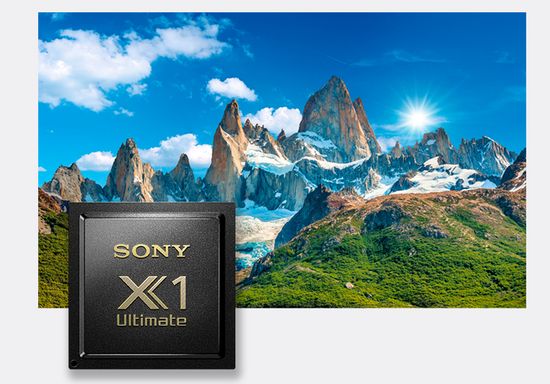 It works on the basis of a unique algorithm, providing processing for 33 million pixels (7680 x 4320 resolution). In addition, the chipset, together with the new 8K X-Reality PRO software technology, effectively scales any content.
Unfortunately, MediaTek SoC does not support 8K HEVC or VP9-2 decoding. In addition, 8K playback from YouTube requires an external player with HDMI 2.1.
Sony's technologies
Traditionally, the company uses many innovative technologies in the Master Series TVs. This list includes:
– Backlight Master Drive technology uses ultra-dense LED modules with individual control. It provides maximum contrast throughout the screen, given the frame brightness;
– Object-based Super Resolution recognizes individual objects, increasing their resolution during playback;
– Dual database processing increases correction performance, reducing processing time. The first database lowers the noise level, and the second database increases the image clarity due to resolution increase with software;
– Object-based HDR remaster analyzes the colors of objects in the image and adjusts their contrast;
– Super Bit Mapping HDR prevents image segmentation and creates a realistic image on the screen;
– 8K X-tended Dynamic Range PRO optimally distributes the backlight, creating a contrast image with an increased level of brightness. In addition, the technology improves image resolution from any source to HDR+ quality standard;
– X-Motion Clarity delivers crisp, smooth playback of highly dynamic scenes without compromising image brightness.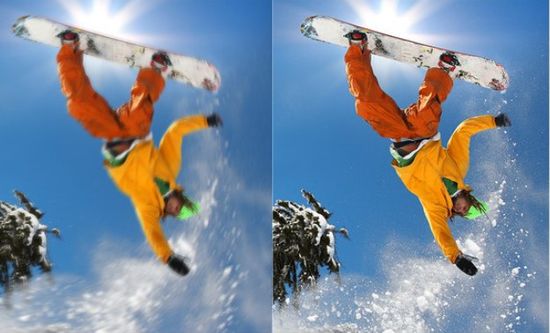 – Motionflow XR creates additional interpolation frames between the original image frames, ensuring smooth playback of highly dynamic scenes. Almost all the latest Sony BRAVIA provide a screen refresh rate of up to 1000 Hz;
– X-Wide Angle technology provides natural colors when viewing at any angle with an additional filter that reduces color shift in this case. Unfortunately, it slightly reduces natural contrast.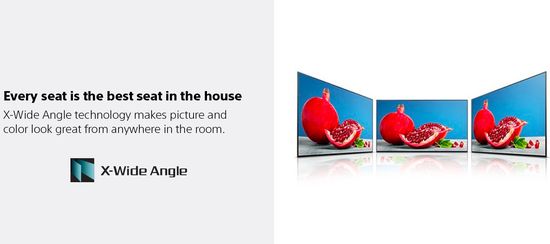 – 8K X-Reality Pro with X1 Ultimate provide high-quality upscaling;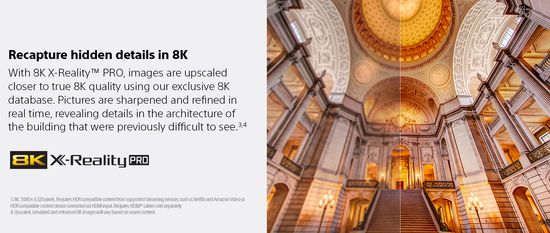 Other features
TRILUMINOS Display in combination with Live Color technology enhances brightness and color accuracy.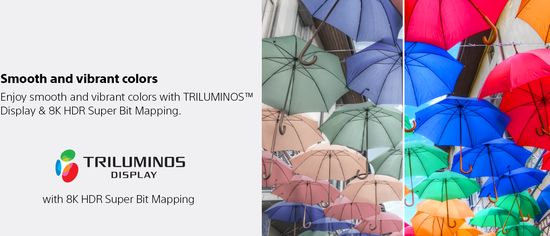 ClearAudio+ optimizes TV sound with four algorithms of automatically adjusting for different types of images, increasing perception realism.
S-Force Front Surround provides surround sound. The system provides emulation of a 3D sound field without using an additional speaker system.
Acoustic Surface Audio+ technology directs sound through the screen surface. For example, the OLED AF9 uses three power drives on the rear panel to transmit vibration to the screen. In addition, it has two subwoofers for low frequencies. This technology provides deeper and surround sound reproduction and perfect synchronization of the audio track with the image. The company called this technology Sound-from-Picture Reality.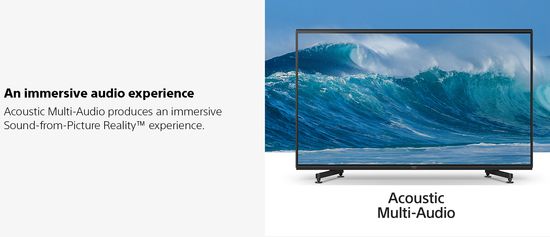 Z9G runs on Android 8.0 (Oreo) with access to HBO, Netflix and YouTube. Unfortunately, the company has not updated the user Android TV interface for 8K resolution.
Sony 8K TVs support Dolby Atmos, Chromecast, AirPlay 2 (wireless transfer of multimedia content to TV), HomeKit, and Hands-free voice control.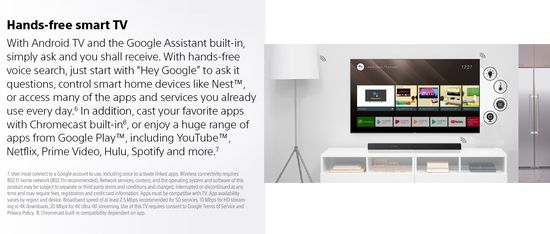 Image quality
Of course, superb detailing, colors saturation and color accuracy give an indelible impression, creating a strikingly realistic picture. But, unfortunately, the assessment of image quality is not very relevant due to the acute shortage of native 8K content. Probably, efficiency of 8K upscaling will be more appropriate rating criteria of modern 8K TVs, because in the coming years they will mainly perform this function.
As known, Z9G uses for this purpose X1 Ultimate, which the company previously installed on 4K premium models. In addition, Sony has been successfully using object analysis for many years, which is based on the detection of objects in an image, for example, on a face, apple or flower. Of course, scaling systems do not add additional details when processing in real time. In other words, they add artificial sharpness around objects, but does not do real pixel recalculation.
In fact, engineers are trying to achieve visualization of the quality difference between 4K and 8K. But native 4K content today is superbly detailed even for an 85-inch screen. Therefore, engineers have to surpass their own great results. The eye of most people is unlikely to capture image differences between Sony 4K TV and ZG9.
Conclusion
Pros
– incredibly detailed and bright native 8K pictures;
– exellent video processing;
– an unusually wide viewing angle;
– еxcellent motion;
– very good sound;
– еxcellent upscaled sub-8K pictures.
Cons
– no native 8K content;
– very high price;
– just one HDMI 2.1 capable port;
– black could be deeper.
Of course, the appropriateness of buying expensive innovative models is always a dubious choice for many consumers. On the one hand, over the next few years, the processors of 8K models will mainly scale Full HD and 4K formats to 8K due to a shortage of 8K content.
On the other hand, some 8K TVs are already available to many fans of innovative devices with a good budget.
The traditional comparison of models in terms of price / quality ratio is premature, because the market has not yet formed due to limited supply.
This video contains an overview of the Sony BRAVIA Z9G / ZG9 Master Series 8K HDR TV.