For decades, competition stimulates innovative boom in the consumer electronics segment, including high-tech TVs. HDR technology, HDMI 2.1 standard, 10 and 12-bit color depth, HFR (high frame rate) format, Micro LED, etc perfectly illustrate this trend.
Increasing the resolution of TV matrices is one of the main directions. Today, Samsung rightly claims to be the leader in this segment.
As known, in 2018, at the Samsung Forum, the company first introduced a series QLED 8K Q900R, including the QN65Q900RBFXZA, QN75Q900RBFXZA, QN82Q900RBFXZA, QN85Q900RBFXZA, and QN98Q900RBFXZA.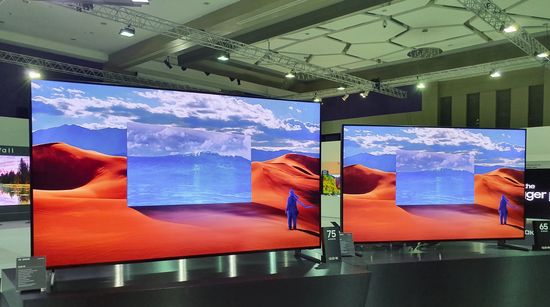 In 2019, Samsung expanded the series by announcing at IFA 2019 a new 55-inch QN55Q900RBFXZA QLED 8K model.
Of course, some experts were skeptical of the 8K resolution for 55-inch TV. As known, engineers increase the screen resolution precisely to improve the quality of large images. For example, for TVs up to 50 inches most people are unlikely to feel the difference between HD and 4K resolution. But the relatively low price of just over $ 2,000 substantially reduces the significance of this argument. However, the cost of the rest of Samsung's 8K TV has also decreased. In the fall of 2019, it does not exceed $ 3,000, $ 5,000, and $ 6,000 for 65-inch, 75-inch, and 82-inch, respectively. For comparison, the 85-inch Sony XBR-85Z9G costs about $ 13,000. Today the 75-inch Samsung QN75Q900RBFXZA competes with 75-inch LG Nanocell 75SM9970 (75SM9900 in Europe) 8K, which also costs about $ 5,000.
But, of course, the comparing the even 82-inch Samsung QN82Q900RBFXZA for $ 6,000 with LG OLED 88 Z9 8K with a price of $ 30,000 is unlikely to be correct.
Samsung QN75Q900RBFXZA vs LG Nanocell 75SM9970
The competition between these two giants has been going on for many years. Their 8K models use different matrices. In particular, Samsung 8K uses VA (Vertical Alignment) panels, LG Nanocell has IPS (In-Plane Switching) LCD panel. Basically, IPS-matrix vs VA-matrix differs in black level and viewing angle. As known, IPS panels provide a very wide viewing angle, but only an average level of black and contrast. VA panels provide excellent black level and contrast, but a small viewing angle. But according to the company, it managed to dramatically expand the viewing angle in the Q900R series.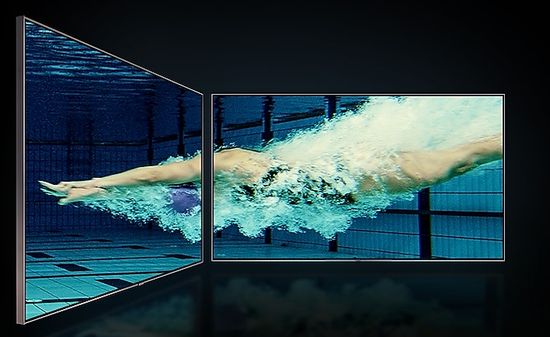 Today, LG produces OLED and Nanocell TVs. But LG's Nanocell technology is almost the same as Samsung's QLED technology. According to many experts, it was the company's marketing decision, because at that time Samsung had already patented QLED technology.
In turn, operating principle of VA and IPS panels is radically different from OLED matrices. In particular, OLED matrices provide absolutely black (infinite contrast) with relatively low brightness from 500 to 1000 nits in top models. LED models are inferior in terms of black level, but significantly win in brightness (up to 1,500 nits), providing a fairly high contrast.
Today, most experts note their features, including, for example, a sharper display of light areas and a magnificent Game mode with Input Lag only 15.4 ms for Samsung (for comparison, Input Lag of LG Nanocell 75SM9970 in Game mode reaches 43.6 ms). But in general, few of them give explicit preferences to any model. Therefore, the choice substantially depends on additional factors such as warranty, terms of delivery, etc or individual preferences (for example, design, browser, audio, etc).
Key Features
Models of Q900R series use the popular innovative Ambient Mode. In this mode, the TV displays a screen saver, for example, with a photo or picture.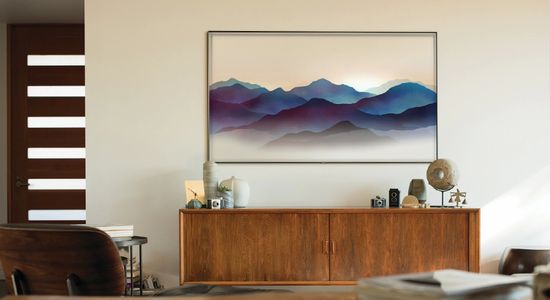 Moreover, a smartphone can provide a background image. This option requires only a photo of the TV on the wall through the app on the smartphone.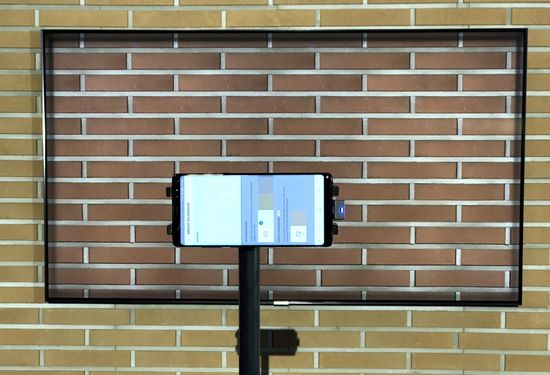 Ambient Mode uses a motion sensor that turns off the screen in an empty room. In turn, the light sensor adjusts the display brightness, providing the desired brightness regardless of the ambient light.
Additionally, the TV automatically activates the "Game Mode" in the case of connecting the console. In this mode, the Input Lag is reduced to 15.4 ms, compared to 112 ms in normal mode. Moreover, the TV optimizes color display settings and contrast.
Intelligent Mode automatically adjusts the picture brightness according to the ambient light.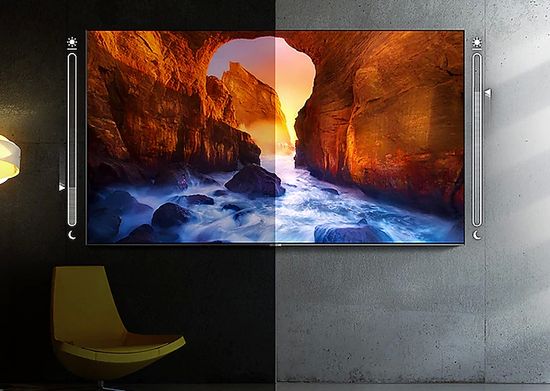 Quantum HDR 24X provides intensely deep colors and super-fine details with high clarity.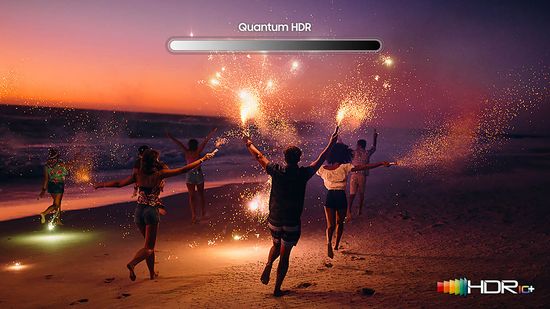 Quantum Processor 8K provides high-quality 8K AI Upscaling.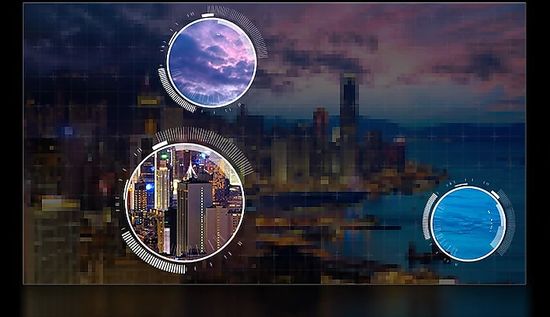 Samsung QLED 8K TVs support 100% Color Volume in the DCI-P3 color space and use FALD (Full Array Local Dimming).
All models support HDR10, HDR10+, and HLG standards.
Conclusion
Pros
– exellent image quality;
– 8k resolution;
– a significant reduction in prices;
– High Refresh Rate;
– high-quality 8K AI Upscaling;
– exellent Game Mode with only 15.4 ms;
– Ambient Mode;
– very wide viewing angles for a VA panel;
– 8K FPS via HDMI;
– Bluetooth Audio Playback;
– great local dimming and dark room performance.
Cons
– very limited 8K content;
– no 3D;
– "dirty" screen artifacts;
– do not support Dolby Vision and Dolby Atmos;
– no Advanced HDR by Technicolor;
– no IMAX Enhanced;
– do not support AMD Freesync;
– no 4K HFR and 2K HFR;
Of course, the appropriateness of buying expensive innovative models is always a dubious choice for many consumers. On the one hand, over the next few years, the processors of 8K models will mainly scale Full HD and 4K formats to 8K due to a shortage of 8K content. However, some factors in the 8K-TV segment are encouraging.
On the other hand, 8K TVs are already available to many fans of innovative devices with a good budget. But fierce competition could well contribute to lower prices in this segment in the near future.
A significant price reduction and a wide range of models (6 vs 2 models) allowed Samsung to get ahead of its traditional competitor LG.
This video offers review of the latest 55-inch Samsung 8K QLED TV.