According to statistics, a modern person uses a PC or smartphone for up to 10 hours a day. Of course, this mode significantly increases the load on the eyes. Therefore, this aspect excites many people.
Usually, a person blinks about eighteen times per minute. This frequency provides constant hydration with tear fluid. But while working on any display, a person on average blinks only 2-3 times per minute. Accordingly, hydration is reduced by almost 10 times. As a result, the eyes begin to watery.
Myopia due to eye fatigue, can be true or false. False myopia due to spasms of the eye muscles reduces the clarity of image perception. But these sensations quickly disappear even after a short rest. Unfortunately, the constant tension of the eye muscles provokes the occurrence of true myopia, in which the shape of the eyeball is slightly elongated.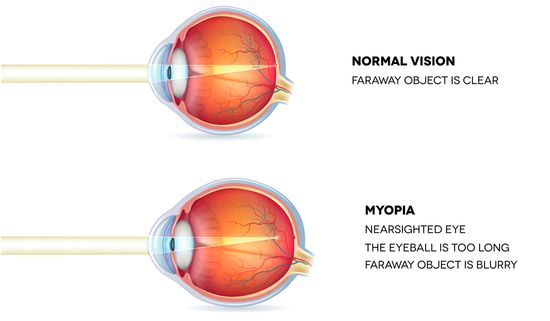 In this case, the person is forced to constantly use glasses. But choosing a model with optimal screen can minimize these risks. Of course, camera, smartphone performance, smartphone storage, operating system, price, etc remain the main criteria when choosing a model. But screen with optimal PPI (pixels-per-inch), brightness and backlight technology will reduce eye strain.
PPI
In terms of ophthalmology, eye fatigue is inversely proportional to image clarity. In other words, the eye strains as much as possible when viewing a blurred image. As known, PPI is the ratio of resolution (in pixels) to diagonal size (in inches) and directly affects the image clarity. Therefore, a small screen with high resolution requires much less eye strain compared to a large screen at low resolution. In fact, at low resolution the eye is constantly forced to adjust the sharpness, which leads to fatigue of the eye muscles.
Today the Internet offers an abundance of online calculators that automatically calculate the PPI of any smartphone based on its diagonal and screen resolution.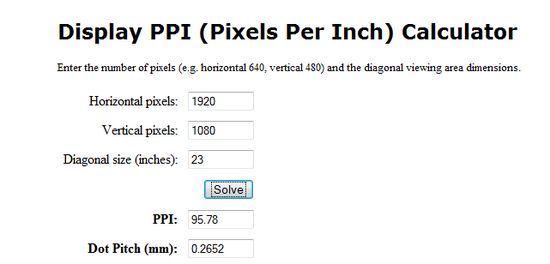 For example, the PPI of a 4.3-inch HD (720 × 1280) screen reaches 342, and the PPI of a 4.7-inch HD display does not exceed 312. Accordingly, the first model will be more comfortable for the eyes.
Modern models with a 6-inch Full HD (1080p) screen provide 350 ppi and higher. 8-inch models already require Quad HD (2560 x 1440) resolution to provide this pixel density. Large 12-inch models use 4K Ultra HD (3840 x 2160) screens to provide the required PPI.
Sony Xperia Z5 Premium was the first to use an Ultra HD display on a 5.5-inch screen, providing a pixel density of 806 ppi.
Of course, this model is the most comfortable for the eyes.
But overall, 300 ppi and higher is considered a good value. According to many experts, the person ceases to perceive the visual difference at a pixel density of 300-350 ppi and higher. Therefore, many companies limit their models to these values. But in terms of ophthalmology, this consideration seems controversial.
Brightness and backlight technology
As known, the human eye is poorly adapted to the perception of direct bright light. Therefore, many use sunglasses.
But the screens of a smartphone and other digital gadgets are forced to use bright backlight for contrasting perception of images in bright external lighting. On the other hand, it will be redundant in low light conditions. Of course, the smartphone model does not affect vision in this case. Today, even budget smartphones have a brightness control, providing optimal settings depending on the surrounding lighting.
But the screen brightness also depends on its type. For example, LCD screens use continuous backlight technology. Therefore, the bright light from the backlight LEDs constantly affect the eyes.
As known, all OLED displays, including AMOLED, Super AMOLED, Super AMOLED Plus, P-OLED and Dynamic AMOLED, use their own radiation from organic diodes and do not have a backlight. As a result, the eye perceives light only from active pixels on the screen. At the same time, all other screen pixels are completely black. Of course, such a screen has a minimal effect on the eyes. But many users consider the higher brightness of the LCD vs AMOLED a plus.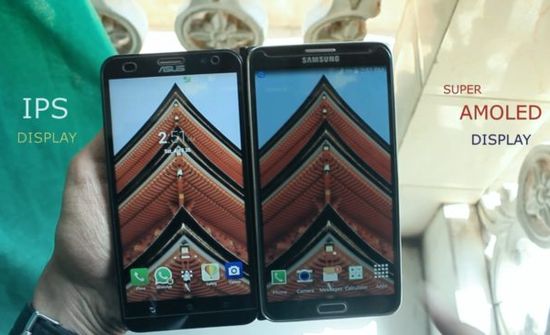 Unfortunately, screen flicker due to PWM in OLED screen increases eye strain.
Conclusion
Thus, OLED models with high PPI minimize eye strain. But today only expensive models have large screens with high PPI. Mid-budget models provide no more than 300 ppi for 5-inch screens. In addition, the relatively low brightness of OLED screens reduces the saturation of colors.
For these reasons, Retina displays from Apple with pixel densities of 300 ppi or higher have very good prospects.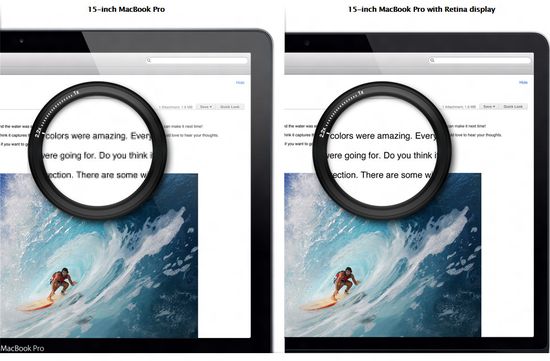 Today, the company already offers OLED Super Retina display on the iPhone X, iPhone XS, iPhone XS MAX and LCD Retina display on the iPhone XR.
Overall, protection eyes when working with gadgets is becoming one of the main trends in this segment. Today manufacturers have already significantly lowered blue light level, Xiaomi is successfully developing DC Dimming (flicker reduction) , and many companies offer flicker-free AMOLED smartphones.
This video shows the iPhone XS Super Retina (OLED) vs iPhone XR Liquid Retina (LCD).
P.S.
Ophthalmologists' debate about the safety of various types of display has been going on for several years now and is unlikely to end in the coming years. But consensus has already been reached on some aspects.
In particular, IPS screens are the eye safest because they use high frequency PWM (Pulse Width Modulation) to adjust brightness, which exceeds 2,000 Hz. For comparison, ophthalmologists consider a pulsation frequency of 300 Hz and higher to be safe.
AMOLED displays use a lower frequency. For example, many budget smartphones with AMOLED screens use frequencies below 240 Hz. As a result, the eye perceives screen flickering, which increases fatigue. Today, the list of models with AMOLED or Super AMOLED matrix and with an eye-safe PWM frequency includes:
– Google Pixel 5 – 367.7 Hz;
– iPhone 12 – 277.2 Hz;
– Huawei P40 Pro – 365 Hz;
– OnePlus 7T Pro – 294 Hz;
– Xiaomi Mi 10 – 362.3 Hz.