The digital revolution has opened up enormous opportunities for engineers to dramatically improve the consumer electronics segment. Projector Mobile Phones with a projector function, pico projectors, 8K TVs and mini-led backlight technology perfectly illustrate this trend. For example, a laser projector of Blackview MAX 1 Projector Mobile Phone provides a vivid and rich image with 2160 x 1080 resolution.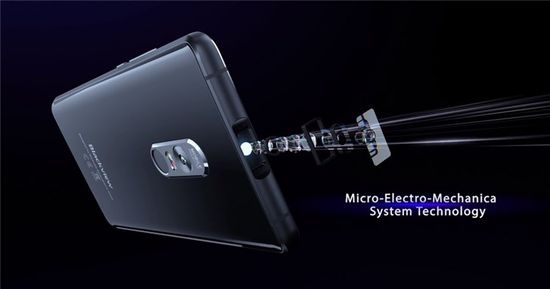 Its 4680 mAh battery provides up to 12 hours of viewing. According to the company, it provides projection sizes up to 200 inches. Of course, this statement causes a great skepticism among specialists. Its real brightness does not exceed 30 Lm. Accordingly, the illumination even for a 19-inch screen diagonally does not exceed 200 lux. Therefore, in reality, a smartphone can provide a fairly high quality only in a completely dark room. And, of course, the size of a sufficiently contrast projection is unlikely to exceed even 100 inches diagonally. Nevertheless, the model rightfully pretends to the status of the first pocket TV.
Of course, the high-tech TVs segment is leading in the number of innovative solutions. As known, HDR technology has become one of the main directions for improving image quality. But it requires very precise control of all the pixels on the screen. But, LCD matrices used backlight for this purpose. Therefore, its improvement has become one of the trends of recent years.
Direct-LED backlight
As a result, the development of Direct-LED backlight has dominated. Initially, Direct-LED improved to FALD (full-array local dimming), which ensured perfect uniformity across the entire screen.

Improving the GPU performance in TVs allowed engineers to separately control each array of LEDs (local dimming zone), forming the backlight level in each individual area of the screen surface depending on the content.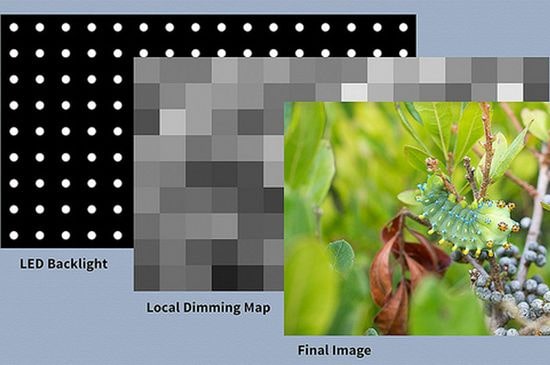 Of course, this technology has significantly improved image quality due to color accuracy and HDR. In particular, these models already support HDR10, HDR10 +, and even Dolby Vision. Moreover, Sony has developed an innovative Discrete LED Control algorithm that controls each LED, providing the accuracy required for 4K HDR.

Just a few years ago, TCL TVs 6-series were considered the best from this point of view, using more than 100 local dimming zones. But modern flagships already use from several hundred zones and above.
But technology does not stand still. The advent of mini-LEDs has expanded the engineering possibilities. As a result, TCL has developed and already announced for 2020 the 8th series of Roku TV with innovative Mini-LED backlight technology based on the use of Mini-LEDs. Reducing the size of LEDs allowed the company to increase the number of dimming zones to 1000! But its declared price reaches $ 2,000.
Thus, fierce competition forces companies to intensively improve image quality using innovative technologies. But many have a little philosophical question about the perfection limits and reasonable sufficiency.
Content
Many people remember the rise and sunset of the 3D format in TVs. Even with a large number of fans, today almost all companies have abandoned this option in their models due to the huge shortage of video content. For various reasons, it was not profitable for manufacturers of 3D content to produce it.
The situation with 4K and especially 8K content, and HDR content is very similar to the story with 3D. Today, 4K HDR video content is very limited. All such content can be viewed in a few days. Moreover, the prospects for further development of the 4K HDR video content production are rather vague today.
But watching traditional television video content on modern 4K or 8K TV with, for example, Mini-LED backlight, HDMI 2.1 (support for the transfer of dynamic metadata for HDR content), with an OLED or QLED or NanoCell screen, etc resembles a ride on a sports jaguar for $ 50,000 at a speed of 30 km /hour. When watching modern television content, you need to have very sharp eyesight to notice the visual difference between the mid-budget TV and the innovative flagship.
Visualization
All the advantages of innovative technologies are well visualized only when playing certain content. For example, TVs producers often show in the commercials the scenes of a night metropolis with a huge number of small details and contrasting light/shadow transitions.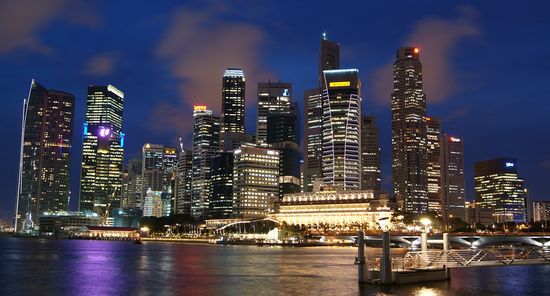 In this case, the expensive 4K HDR TV really can simultaneously correctly reproduce the color gamut of various scenes. For example, it will correctly reproduce the scene with people in a well-lit cafe (minimum backlight of the corresponding dimming zones), tree branches swaying in the dark (maximum backlight of the corresponding dimming zones) and many illuminated windows in the background (requires high resolution). Medium-budget TV, depending on the settings, will correctly reproduce either the scene in the cafe and the dark background around (due to the small number of gradations of black), or, conversely, a blurry scene in the cafe (too light) and more or less distinguishable details of the surrounding space. But, of course, such complex video content (in terms of video engineer) will constitute an insignificant share in the total volume of television broadcasting.
Conclusion
Of course, the efforts of companies to improve TVs ensures the progress and development of technology. For example, at CES 2018, the 146-inch Samsung modular microLED TV impressed the most imperturbable viewers.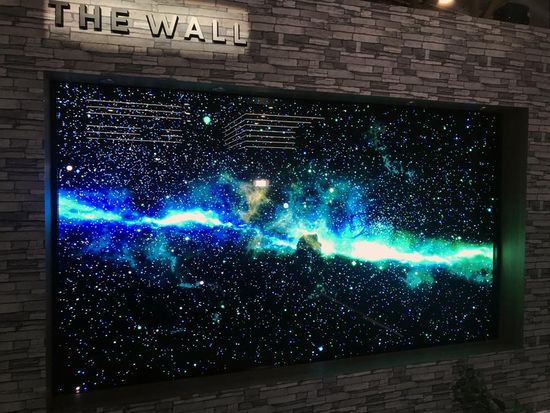 At CES 2019, 260 flexible OLED screens connected together to simulate a waterfall also did not leave anyone indifferent.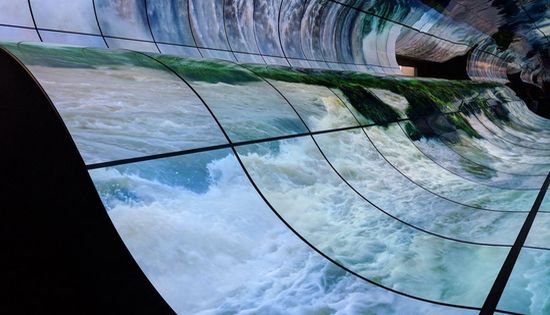 Probably, CES 2020, which starts tomorrow at Las Vegas, will also amaze us with fantastic innovations.
But huge 8K panels are well suited for demonstrating colorful shows in public places, but they are unlikely to harmoniously fit into a modern apartment.
In this context, the acquisition of an expensive innovative TV designed to enjoy watching really colorful 4K HDR video content can be a disappointment due to its huge shortage.
In addition, the quality of modern LED LCD models already corresponds to a fairly high level. The high quality Edge-LED backlight in modern TVs from well-known companies, for example Sony, does not provoke spots on the edges (uneven backlight) even with a completely black screen. Of course, such models are perfect for watching ordinary television content.
This video demonstrates TCL's miniLED technology.