As known, Krups is a German brand that produces coffee machines and various household appliances. In 2001 it was purchased by the French consortium Groupe SEB.
Perhaps many coffee lovers are familiar with Krups Barista coffee machines, which have become the top series of the French company. But today they are no longer available. In fact, the Krups Intuition family is their replacement. It includes:
– Krups Intuition Essential EA870810 (2020, black) – basic model with manual cappuccino maker and LED indicators on the control panel;
– -'- Intuition Preference EA873810 (2020, black) – the coffee machine has an auto cappuccino maker, a color touch screen, 11 programs and 8 memory cells for saving recipes;
-'- Intuition Preference EA875E10 (2020, front panel made of silver plastic + black body) – auto cappuccino maker, 15 programs (flat white, espresso macchiato and 3 programs for tea instead of 'Hot Water'), and 2 user profiles for 7 recipes each.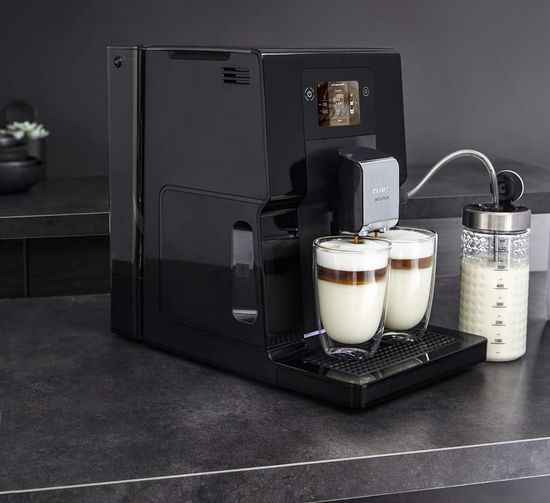 – -'- Intuition Experience+ EA877D10 (2023, chrome front panel + black body) – 21 programs (including imitation of filter coffee, three cold recipes and a coffeepot mode with the preparation of several servings in a row), 8 user profiles, an additional fourth coffee strength and additional noise insulation.
Despite its impeccable reputation and wide functionality, the newest Intuition Experience+ EA877D10 costs only ~ € 850.
Platform and controls
The flagship series platform is identical to Krups Evidence One and includes:
– built-in, non-removable brewing unit with a hydraulic piston (up to 10 grams of ground coffee per shot).
Of course, the non-removable design significantly complicates maintenance. Such models require periodic maintenance (at least once a year) to clean components and seals. But unlike coffee machines with a removable brewing unit, they do not require daily rinsing under running water;
– 15-bar Italian pump ULKA/CEME;
– steel conical coffee grinder with 5 grinding levels, but intermediate intervals with fixation increase them to 9.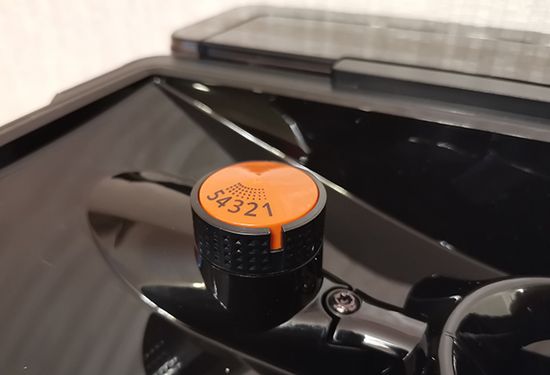 – 1450W flow-through thermoblock;
– 3 liter water container;
– 250 gram bean hopper.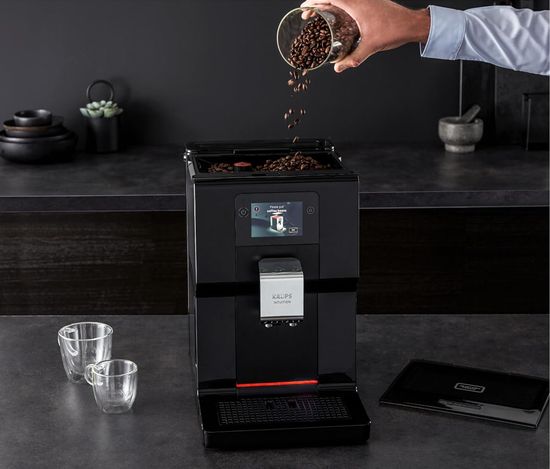 – the coffee grounds container on the left panel has front access and requires emptying after 10 shots.
This layout ensures the overall compactness of the coffee machine. In fact, it can be placed almost flush against the wall or in any narrow niche, which is a bonus for a small kitchen;
– auto cappuccino maker (models come with a 600 ml milk jug without milk foam height adjustment).
Controls
Models use 3.5″ (8.7 cm) TFT color touchscreen display and buttons around it:
– Essential (EA870810) – on/off + 'house' (preset recipes);
– Krups Intuition Preference (EA873810/EA875E10) – on/off + 'house' + 2 profiles;
– Experience+ (EA877D10) – on/off + 'house' + profiles + settings.
Additionally, the models have LED infotainment strip that is positioned at the cup stand level.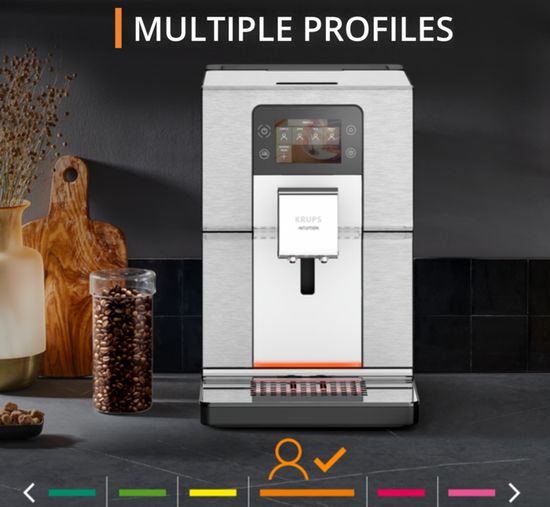 It can glow in 9 colors, including red, duplicating important messages on the screen (no coffee beans, water, etc.) In addition, a personal color can be assigned to any user profile. By default, the bar glows a light blue or flashes during operation.
Intuition Preference
The display shows 15 programs and a 'gear' to enter the settings submenu. By analogy with smartphones, navigation uses swipe. In addition, the user can divide the display into two 4×2 matrices, but 'flipping' between the two desktops is not very convenient.
Models come with test strips to determine water hardness. After testing, the user can choose the optimal setting.
This list also includes automatic shutdown time (15-120 minutes) and temperature settings for coffee and tea (3 steps for each drink).
In models, by default, washing the coffee path is disabled when the coffee machine is turned on. But its purity directly affects the coffee taste. Activation of this useful option is also available in the settings.
The 'Coffee type: regular/oily' setting disables the bean sensor. Apparently, the developers provided this feature to avoid false positives when using oil-fried grains.
Each profile key opens the layout of saved drinks. Each profile stores 7 drinks that can be duplicated/cloned. In addition, each profile has settings for choosing colors, displaying, setting a profile name and programming auto-on at an exact time. In this case, the coffee machine will turn on, rinse and display the specified recipe on the screen. The user will only have to press the 'Start' button.
The cappuccino maker module in a single dispenser has two nozzles that can simultaneously pour coffee and milk into two cups.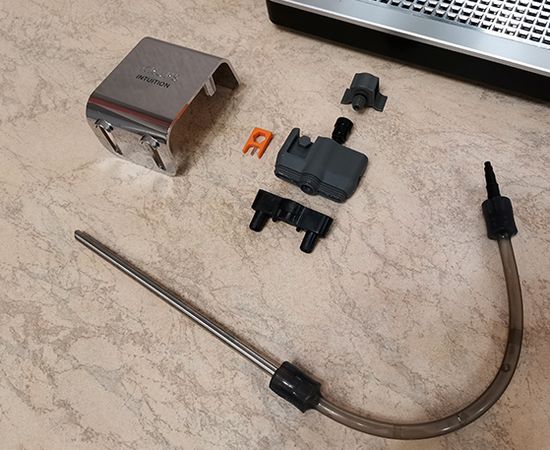 Accordingly, all Krups Intuition models support simultaneously preparing black coffee and coffee-milk drink. As a rule, this option is available in premium models.
Coffee machines come with a 600ml milk jug, but the tube allows the system to suck up the milk from any container, including tetra pack. Unfortunately, the hose and tube can only be washed by hand under running water in the sink.
Intuition Preference programs
Drink preparation programs, which are opened with the 'house' key, offer only preset parameters, without saving user settings. In fact, the user is forced to adjust them every time. To solve this problem, the developers offer user profiles (2 in Preference and 8 in Experience+). At the end of each preparation in any mode, the display shows a virtual button (a square with a man). Pressing it saves the settings of the prepared drink to the selected profile. During preparation of black coffee, all programs use real-time drink volume adjustment with a slider on the display.
Programs
– Ristretto – default 25 ml / setting 20 – 40 ml;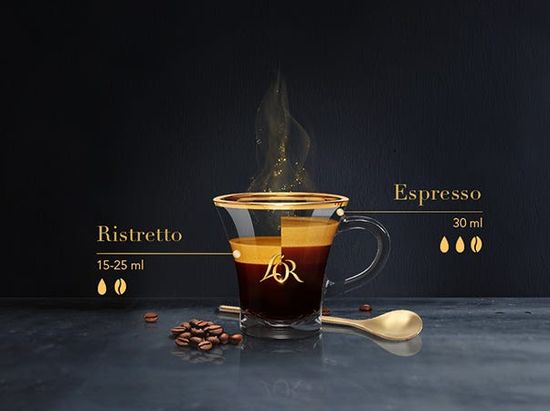 – Espresso – 40 ml / 40 – 70 ml;
– Lungo – 70 ml / 70 – 100 ml;
– Doppio (two passes with two grinds) – 100 ml (2 x 50 ml) / 40 – 140 ml – is ideal for strong, rich espresso;
– black coffee – 120 ml / 80 – 180 ml;
– Americano (two passes with two grinds + hot water) – 120 ml (2 x 25 ml espresso + 70 ml water) / 90 ml (2 x 20 ml + 50 ml water) – 150 ml (2 x 30 ml + 90 ml);
– green tea (hot water temp 76°C) – 200 ml / 20 – 300 ml;
– black tea (86°C) – 200 ml / 20 – 300 ml;
– herbal tea (96°C) – 200 ml / 20 – 300 ml.
Cofee milk drinks
Companies use different volumes for these drinks. Krups Intuition offers M, L, XL settings with different ingredient ratio:
– M – 40 ml milk + 20 ml espresso = 60 ml;
– L – 40 ml milk + 40 ml espresso = 80 ml;
– XL – 40 ml milk + 60 ml espresso = 100 ml.
However, the algorithm uses the operating time of the cappuccino maker (1 second ~ 8 ml of milk in a cup).
Programs
– Cappuccino (milk + coffee) – M (80 ml milk + 40 ml espresso = 120 ml), L (120 ml milk + 60 ml espresso = 180 ml) and XL (160 ml milk + 80 ml espresso = 240 ml).
– Espresso Macchiato – little milk + espresso;
– Flat White (two espressos for two passes and grinds + frothed milk) – M (2 x 20 ml espresso + 120 ml milk = 160 ml), L (2 x 25 ml espresso + 150 ml milk = 200 ml) and XL ( 2 x 30 ml espresso + 180 ml milk = 240 ml);
– Latte Macchiato (cappuccino with a lot of milk) – M (150 ml milk + 40 ml espresso = 190 ml), L (190 ml milk + 60 ml espresso = 250 ml) and XL (260 ml milk + 80 ml espresso = 340 ml);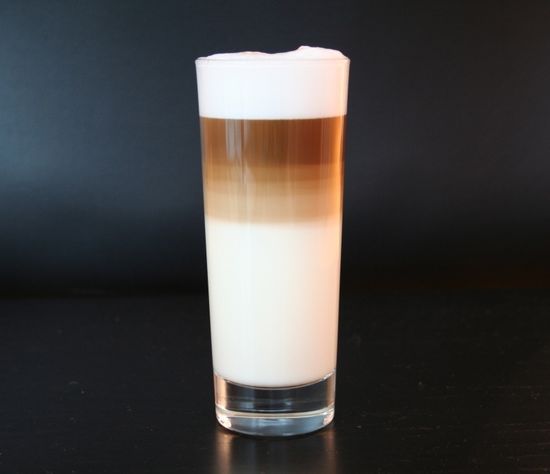 – Latte (classic cappuccino – espresso + milk) – M (40 ml espresso + 160 ml milk = 200 ml), L (50 ml espresso + 230 ml milk = 280 ml) and XL (60 ml espresso + 290 ml milk = 350 ml).
The '2 drinks' mode increases the volume to 700 ml;
– milk (foamed milk) – M (120 ml), L (160 ml) and XL (200 ml).
Conclusion
Pros
– price up to € 1,000;
– impeccable brand reputation;
– compact body with a depth of up to 40 cm;
– large 3 liter water tank;
– 'cold' recipes and improved soundproofing in EA877D10;
– simultaneous preparation of two milk-coffee drinks due to two dispenser attachments in the cappuccino module;
– classic sequence of ingredients when preparing Americano, cappuccino and flat white;
– multi-colored LED lighting of cups.
Cons
– not very convenient saving of user settings in profiles;
– freezes when scrolling;
– no automatic cleaning for the cappuccino maker hose and tube;
– no 'parking' of the cappuccino maker tube.
Overall, the series has excellent value for money, offering premium functionality in the mid-budget segment. However, competition in this segment is very tough. For example, the ultra-wide range of the latest Delonghi coffee machines includes:
– DeLonghi Eletta Explore series ~ € 750 – € 1,200;
– DeLonghi Dinamica Plus ~ € 600 – € 750;
– Delonghi Magnifica Evo – from € 400.
Of course, competition with the Italian giant is unlikely to confuse the no less eminent French manufacturer. But superb Delonghi coffee machines may slightly cloud the cloudless marketing prospects of Krups Intuition.
This video introduces the Krups Intuition Preference+ EA875.