History of this device begins since 1937. The Japanese Imperial Army ordered a device for quickly preparing large quantities of rice for mobile automotive kitchens. Wooden box with two electrodes for heating water became the first prototype. In 1945, Mitsubishi Corporation developed a compact version of this device. But the lack of automation limited its distribution. The first popular model was created by Toshiba Corporation in 1956. It provided automatic shutdown with a thermostat. This function was the main reason for its popularity.
Today the rice cooker remains one of the most popular devices. Of course, the use of modern technologies radically expanded its functionality. Companies call these devices slow cooker or crock-pot. Of course, the features of a particular model and its technical values primarily affect the choice of the optimal model.
Bowl
Modern rice cookers usually use a ceramic or steel removable bowl. The ceramic bowl can also be used for cooking with a microwave oven.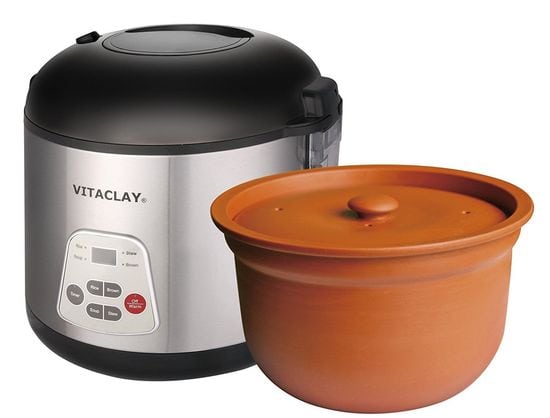 Bowls capacity varies from 1.8 to 25 liters. Rice cookers with bowl from 1.8 to 3.5 liters are the most popular. Such volume quite provides cooking for a family of 4 people. Cooking the large volume of food requires the models with a bowl of 15 liters or more. But these rice cookers can already be classified as commercial devices. But these rice cookers can classified as commercial devices.
Power, heating elements and cooking temperature
This value affects the cooking time that also depends on the bowl volume. Power of modern models varies from 350 to 1400 W.
The cooking speed directly depends on the number and location of heating elements. They can placed on the bottom or in the walls of the device, or simultaneously at the bottom and in the walls of the model.
Models with heating elements only at the bottom often do not provide uniform heating. But slow cookers with heating elements on the bottom and in walls of housing provide a 3D heating mode with maximum uniformity.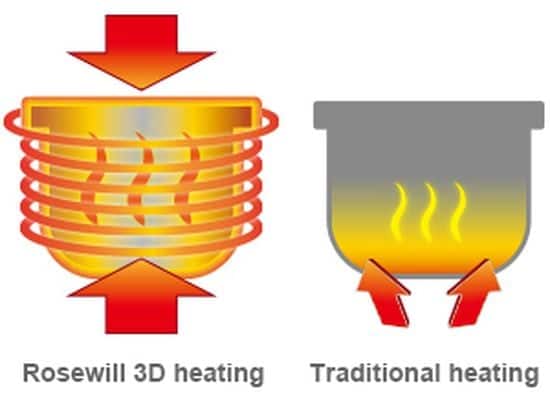 Cooking temperature varies from 50 to 100 ° C. Temperature from 50 to 70° C is typically used for warming up of ready dishes. Slow-cooking use temperature from 80 to 90° C. Range from 90 to 100 degrees provides accelerated cooking in some models.
Material and non stick coating
Stainless steel housing is the best option. Of course, it has relatively high price, but a stylish design quite compensates for this aspect.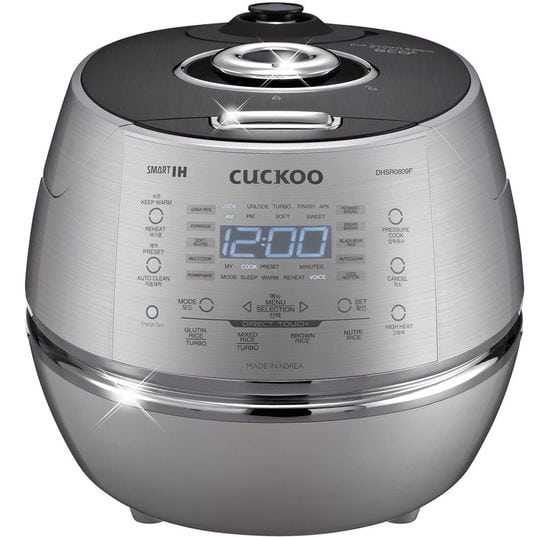 Additionally, stainless steel withstands long-term exposure of high temperatures.
Plastic is less heat-resistant. Of course, the model cost with stainless steel housing is significantly higher. Selecting models with plastic housing is justified in case of enough rare use.
The operation of device envisages a long cooking process without mixing. Non-stick coating prevents food sticking to the bottom and walls. Therefore, the quality of the non-stick coating the bowl surface is an important aspect when choosing a model. Of course, this problem is completely absent in the ceramic bowl.
Cooking modes
Models lower price segment typically have several cooking modes that provide the required heating intensity. This is enough for cooking stew and vegetables, different porridges and for preserving fruits and vegetables.
The companies differently implement selection of cooking modes in their models. For example, the models of Morphy Richards Company have low, medium and high cooking modes. Kenwood models have, respectively, modes of the stewing, cooking jam, and etc.
More expensive models are equipped with special cooking programs (for example, program for the preparation of stewed cabbage, etc.). The number of such programs in some models reaches of 10 and more. Number of modes directly affects the price of model. Therefore, selection of the optimal price-quality ratio is individual and depends on the intended use of the device.
Timer, usability and controls
The timer provides a choice of the cooking time, switching on or activation of certain program. The maximum cooking time of some models reaches 12 hours.
Rubberized feet, automatic cable winding and the handles with low thermal conductivity are present today in virtually all models.
Almost all modern models are equipped with electronic control and a touch panel display that provides a large number of additional features (delayed start, etc.).
Models of the lower price segment are sometimes equipped with a mechanical control that much cheaper and more reliable, but does not provide programming.
Some models of the upper price segment supports control via WiFi.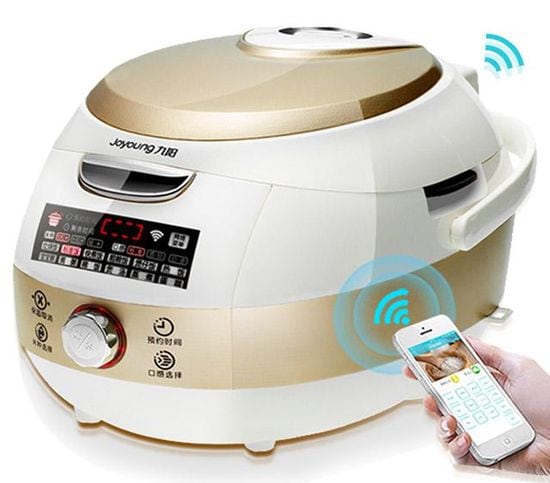 The video demonstrates cooking using such a rice cooker.