Of course, the Japanese giant needs no introduction. Panasonic Corporation (or Matsushita Electric Industrial Co, Ltd until 2008) is one of the world's largest manufacturers of consumer electronics, including TVs, projectors, cameras, audio systems, etc. But in addition to electronics, since 1987 the company has been producing superb home breadmakers.
Unlike electronics, the range of which is expanding annually due to innovative models, much simpler breadmakers, toasters, coffee machines, etc are updated much less frequently. However, developers are finding ways to extend their functionality.
Probably, Panasonic SD-RD250 can rightly be positioned as one of the best breadmakers. This model has been successfully competing in the market since 2010, convincingly confirming its great consumer qualities. However, last year the company introduced an improved version of it called the SD-YR2550. Moreover, in August 2022, Panasonic introduced the SD-R2550, which is already available in America. Thus, three versions of this popular model are available today:
– SD-RD250 – $ 250;
– SD-YR2550 – £ 170 (~ $ 195) in UK and € 160 (~ $ 160) in German;
– SD-R2550 – $ 300.
Given the rather significant price difference, the optimal choice requires an analysis of their functionality and specs. But perhaps the lower price of the YR2550 in Europe is due to the company's regional strategy.
SD-YR2550 and SD-R2550 have identical design (stainless steel look or silver, plastic and aluminum), specs and functionality.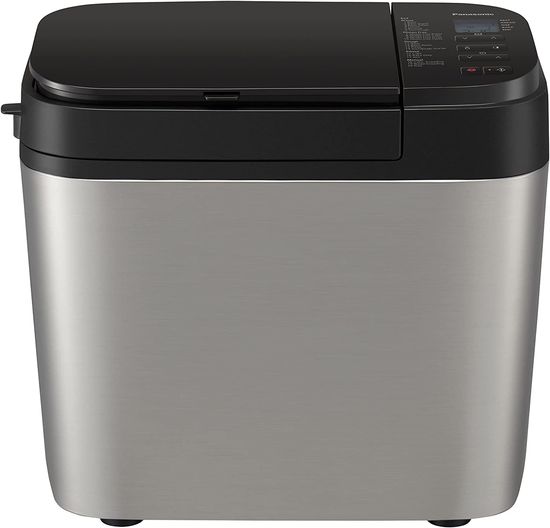 In fact, the number of cooking programs is their only difference. In particular, YR2550 offers 31 programs vs 20 presets in R2550. Accordingly, they have different control panels.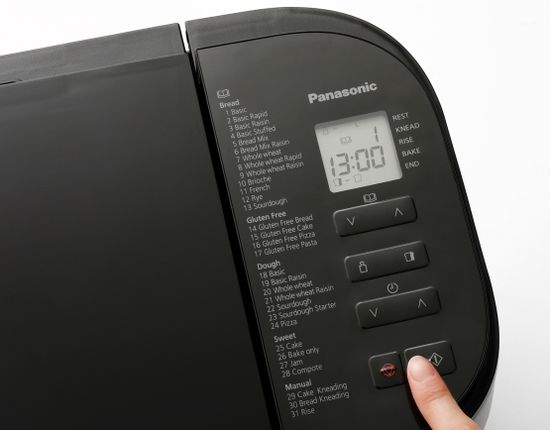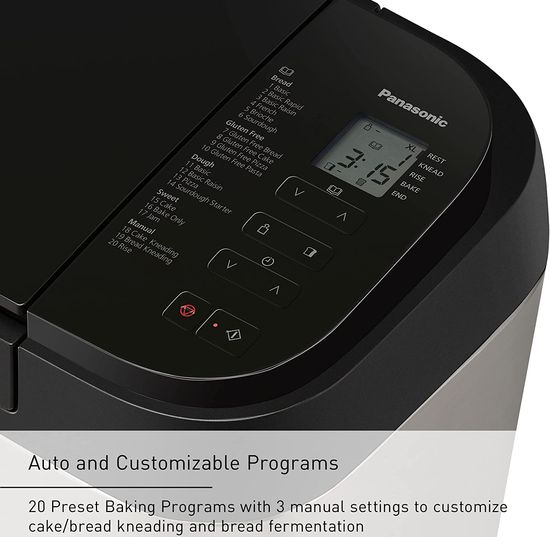 The SD-RD250 is made of white plastic and has a more vertical form factor.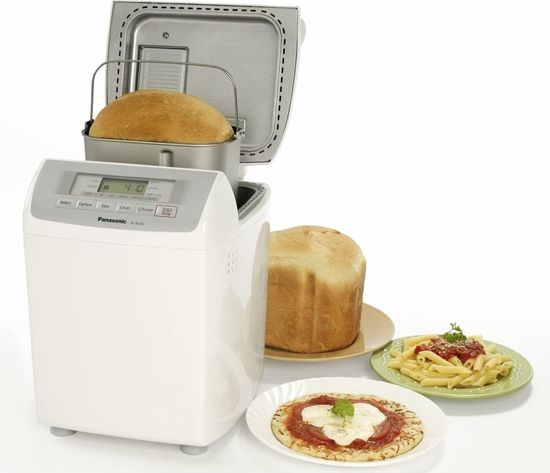 Of course, its functionality is also significantly different.
Differences
Delay timer is ideal for lovers of fragrant, warm and fresh bread in the morning. The timers of all models support start delay up to 13 hr.
All models have built-in dispenser for adding ingredients to dough at the precise time. But YR2550 breadmaker dispenser adds yeast and raisin/nut, R2550 dispenses raisins, nuts and seeds, SD-RD250 is for raisin/nut only.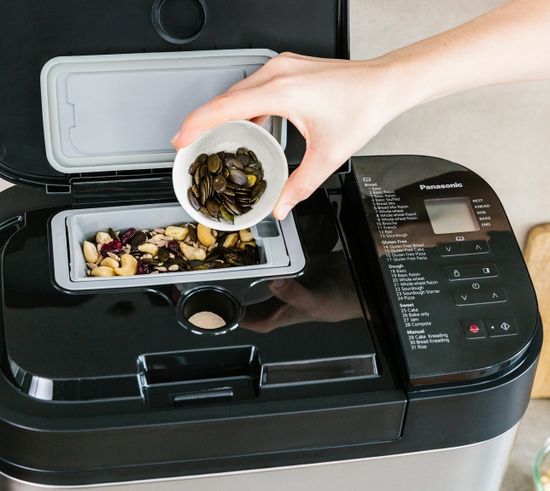 YR2550 / R2550 offer 3 loaf size settings (M, L, XL), and 3 crust color settings (Light, Medium, Dark). SD-RD250 has only 2 loaf sizes (M, XL), and light or dark crust colors.
New option of SD-YR2550/R2550:
– the manual setting modes for bread, cake kneading & rising simulate kneading and handle fermentation;
– Double Temperature Sensor measures the room's temp and the internal temp of the bread maker, providing an auto-adjusting the time to rise and rest dough.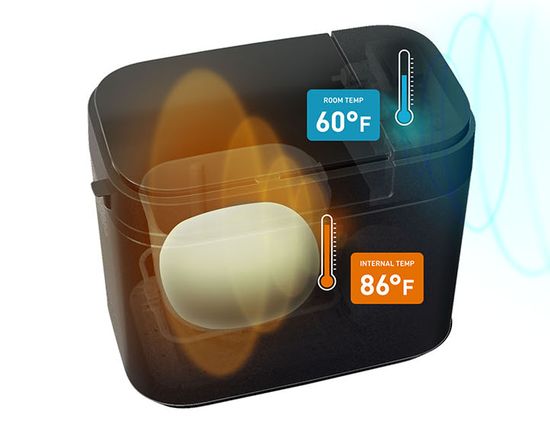 – artisan-style kneading technique uses innovative kneading blades with the specially placed ribs in the bread pan to enhance the flavor and texture of the bread.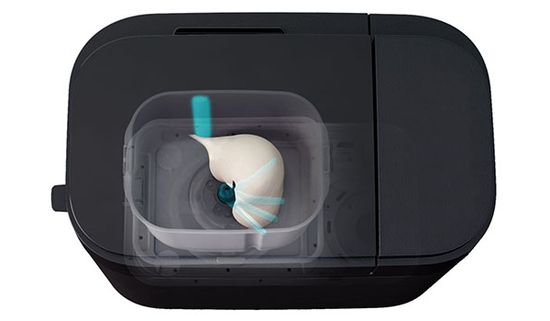 – Gluten-Free options include gluten-free bread, cake, pizza, and pasta dough.
As known, gluten is a structural protein in certain cereal grains. Strictly speaking, it only refers to wheat proteins, but in medical literature it refers to the combination of prolamin and glutelin proteins in all grains, including wheat, barley, rye, etc.
On the one hand, for example, Triticeae gluten give dough its elasticity, helping it rise and keep its shape. But it can trigger inflammatory or immunological reactions in some people. According to experts, the number of people with celiac disease (gluten intolerance) ranges from 0.2 to 6% of the population in different regions of the world. For them, doctors strongly recommend a gluten-free diet.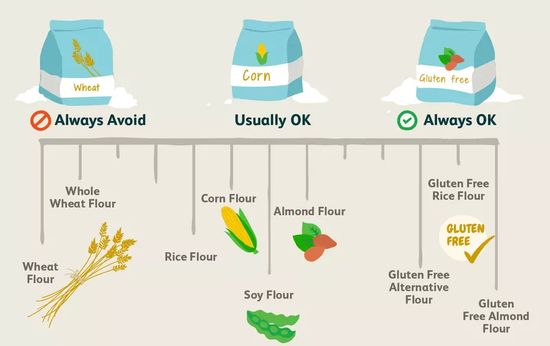 Key features
Diamond-fluorine-coated baking pan of Panasonic SD-RD250 is very resistant to scratches and other mechanical stress.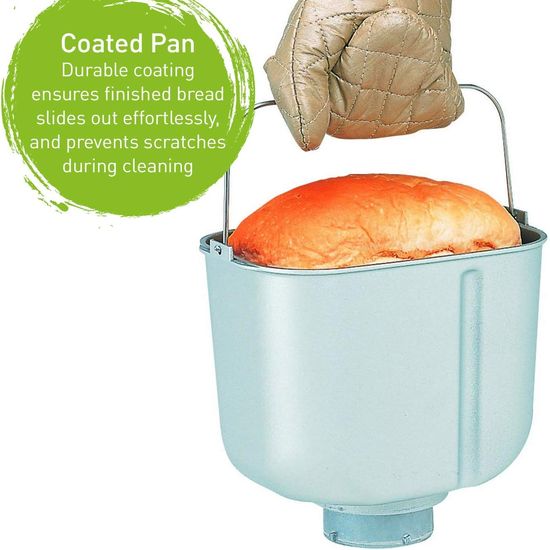 This model offers five modes, including Basic, French, Pasta, Pizza Dough, and Bake Only.
The Basic mode is handy for a variety of breads, including white and whole wheat.
French mode is designed to bake delicious French bread with a soft interior and crispy exterior.
Pasta mode makes several types of homemade pasta dough. Pizza Dough mode creats pizza dough in just 45 minutes.
The Bake Only mode is ideal for baking a cake.
Aluminium inner pan of YR2550 / R2550 has a non-stick fluorine coating.
YR2550 programs:
– Bread (Basic / Rapid / Raisin / Stuffed + Mix & Mix Raisin + Whole wheat / Rapid / Raisin + Brioche + French + Rye + Sourdough);
– Gluten Free (Bread, Cake, Pizza and Pasta);
– Dough (Basic/Raisin + Whole wheat / Raisin + Sourdough Dough / Starter + Pizza);
– Sweet – Cake, Bake Only, Jam and Compote;
– Manual – Cake & Bread Kneading, Rise.
Conclusion
Other than the price and number of programs, the YR2550 and R2550 are almost identical. A fairly complex regional pricing strategy is traditional for many of the world's giants, and Panasonic is no exception. The additional 11 programs of the YR2550 are unlikely to significantly expand the functionality, because even 20 pre-settings are redundant for many. However, they may appeal to lovers of experiments. Priced at less than $ 200, the YR2550 is an excellent choice for European consumers.
The $ 50 difference ($ 300 vs $ 250) between SD-RD250 and SD-R2550 seems to be quite reasonable. The list of novelty bonuses includes:
– 3 vs 2 loaf size and crust color settings;
– gluten-free modes;
– innovative kneading blades;
– additional 15 programs;
– manual setting modes;
– double temperature sensor.
Therefore, the SD-R2550 quite realistically claims to replace the previous model in the bestseller lists.
Video shows bread making with Panasonic SD-YR2550.