In recent months, the Google Pixel 6 Pro has rightfully topped most of the top lists for the best Android phones. But in February, the really great Pixel 6 Pro with the innovative Google Tensor SoC got a worthy competitor.
The price and specs of the Samsung Galaxy S22 Ultra announced on February 9th promise excellent marketing prospects for the new series. Conceptually, the Galaxy S22 combines the Galaxy S and Galaxy Note lines. A partial list of its pros includes new fast 64-bit 8-core 4nm processor (Exynos 2200 or Qualcomm Snapdragon 8 Gen 1), great screen, unprecedented peak brightness up to 1750 nits, excellent contrast with Samsung Vision Booster algorithm, vastly improved cooling system, great 108MP wide-angle camera for night shooting, latest OneUI 4.1 version, etc. But Galaxy S22 Ultra is more expensive by about $ 300 – $ 900 vs $ 1,200 for models with 128GB internal storage. Of course, Pixel 6 Pro is not in vain present in the top lists and can present no less weighty arguments in its favor.
Key features
Specs of models are almost identical. The phones have up to 12GB RAM, 6.8" and 6.7" LTPO (low-temperature polycrystalline oxide) screen with QHD+ (1440 x 3200 / 1440 x 3120) resolution (120Hz refresh rate), 5000mAh battery, fast and wireless charging ( 45W / 30W and 15W / 23W), IP68 protection, run Android 12 (Galaxy S22 – Android 12 One UI 4.1), and support 5G / Wi-Fi 6E (802.11ax) / Bluetooth 5.2 / NFC / Ultra-Wideband connectivity.
The list of main differences includes the chipset and cameras. Depending on the region, Samsung uses 4nm Snapdragon 8 Gen 1 (USA and Asia) or Exynos 2200 (Europe). The Pixel 6 Pro has a 5nm Google Tensor SoC.
The S22 Ultra has a 40MP f/2.2 with autofocus front camera, while the Pixel offers a 11.1MP f/2.2 selfie camera (94° FoV, fixed focus).
The set of rear cameras in the model from the South Korean giant includes:
– 108MP f/1.8 primary, OIS and PDAF;
– 12MP f/2.2 ultra-wide (120° FoV);
– 10MP f/2.4 3x optical zoom sensor with OIS;
– 10MP f/4.9 10x optical zoom with OIS; 100x digital zoom.
The global giant has equipped its model with no less impressive modules:
– 50MP f/1.85 primary (82° FoV w/OIS);
– 12MP f/2.2 ultra-wide (114° FoV);
– 48MP f/3.5 telephoto w/OIS; 4x optical and up to 20x Super Res Zoom.
As befits modern premium models, both phones use an aluminum chassis with glass panels on both sides and stereo speakers, but do not have headphone jacks.
Unlike the Pixel, the S22 Ultra comes with an S-Pen and has a dedicated slot to accommodate it.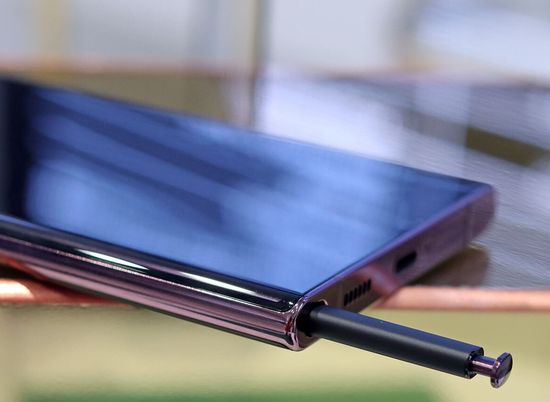 Display, chipset, RAM / storage and connectivity
The 6.8-inch AMOLED display of the S22 Ultra is substantially brighter (1750 vs 800 nits peak brightness) and more color-accurate.
New 4nm Snapdragon 8 Gen 1 and Exynos 2200 are also faster than 5nm Tensor, but machine learning and AI performance of Google's SoC is higher. As a result, Google Tensor offers many handy exclusive features, including Magic Eraser ('removing' pixels, for example, from photo background), Face Unblur, instant voice typing with punctuation and emoji support, etc.
This function is a reformatting of spoken punctuation and emojis audio data. For example, a request from "how are you question mark" becomes "how are you?".
Google Face Unblur is also one of Google's popular photo editing algorithms for removing facial blur.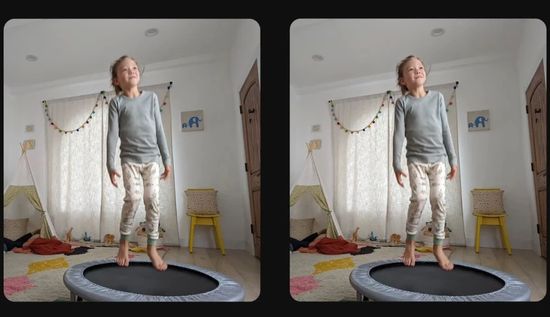 Objectively, the score of the Galaxy S22 Ultra is slightly higher in benchmarks due to the higher performance of its SoC. On the other hand, the significant performance margin of both models makes this difference insignificant, because it's clearly excessive for most tasks. In addition, S22 Ultra with Snapdragon 8 Gen 1 chipset will drain the battery faster and may get warm due to too high power. However, the new improved cooling system should eliminate this problem.
The maximum RAM of both models is typical for the modern premium segment and reaches 12GB. But the max storage configuration of the S22 Ultra expands to 1TB.
Samsung also wins speed for 5G connectivity with the more efficient Qualcomm 5G modem vs Exynos modem in the Pixel.
Camera, battery life and charging
Of course, the 108MP night-time camera with f/1.8 aperture and OIS is one of the main selling points of the S22 Ultra. By comparison, the Pixel 6 Pro uses a 50MP sensor with f/1.9 and OIS. In addition, Samsung has significantly improved its AI algorithms of image processing.
Both models use pixel binning to output photos with resolution approximately 12MP. Today, almost all major companies use this efficient technology in their models.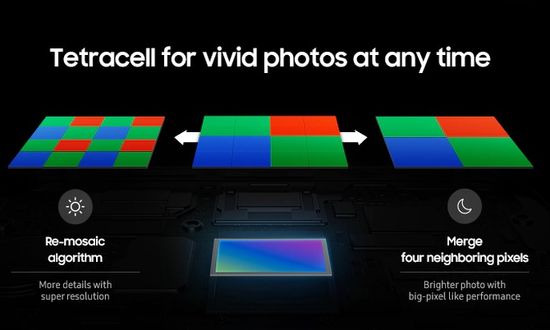 12MP f/2.2 ultra-wide cameras are roughly in the same class.
In addition, the S22 Ultra uses a 10MP f/2.4 3x optical zoom telephoto camera and a 10MP f/4.9 periscope shooter with 10x zoom. In combination with AI algorithms, they provide up to 100x Space Zoom. The Pixel 6 Pro has a 48MP f/3.5 telephoto lens, providing 4x optical zoom and up to 20x Super Res Zoom.
Samsung also wins in the video recording by supporting 8K and offering Auto Framing.
On the Pixel 6 Pro, a 5,000mAh battery, LTPO display and adaptive refresh rate ensure battery life through the day in almost any mode. Considering a similar set of S22 Ultra, Samsung shouldn't have a problem either. However, the increased power of Snapdragon 8 Gen 1 and the high screen brightness may refute this assumption. Pixel clearly wins in terms of power-efficient.
Both phones come without a charger. A full charge takes about an hour. For wireless charging Pixel uses 23W 2nd-gen Google Pixel Stand.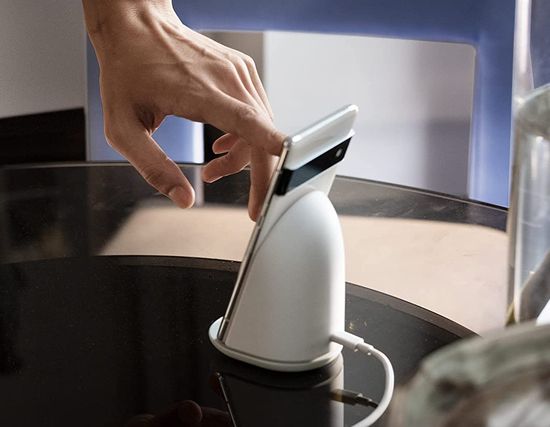 Today its price is about $80. S22 Ultra works with any Qi-compatible fast charger at 15W.
Conclusion
Samsung S22 Ultra pros:
– bright screen (1750 nits vs 800 nits);
– excellent contrast with Samsung Vision Booster;
– night shooting with 108MP wide-angle camera;
– up to 100x Space Zoom;
– high-speed Qualcomm 5G modem;
– new fast 4nm Qualcomm Snapdragon 8 Gen 1 or Samsung Exynos 2200;
– comes with S-Pen and has a slot for it;
– max storage configuration up to 1TB vs 512GB.
Pixel 6 Pro pros:
– significantly cheaper ($900 vs $1,200 with 128GB internal storage);
– exclusive features, including Magic Eraser, Face Unblur, etc;
– pure Android 12 vs Android 12 One UI 4.1.
Objectively, the specs of Samsung S22 Ultra components are higher, including the screen, processor, and cameras. But this factor is leveled by the clearly excessive performance of Google Tensor, Snapdragon 8 Gen 1 and Exynos 2200.
The brightness and contrast of the screen is a more powerful argument, but watching movies is not the main function of the smartphone.
High quality night shooting will be very useful, for example, to a private detective. But most users usually sleep at night.
S22 comes with S-Pen, but the Stylus for the Pixel 6 Pro costs less than $10.
On the other side of the scale are some Google's exclusive features that many users have already rated quite highly. In addition, the flawless operation of pure Android has a lot of fans, which is quite reasonable. Finally, the $ 300 difference is probably the main selling point for the Pixel 6 Pro. However, a flexible pricing strategy of Samsung and discounts can change this situation.
The video compares the specs of Galaxy S22 Ultra vs Pixel 6 Pro.