As known, on February 9, Samsung Galaxy Unpacked presented the flagship series Galaxy S22 and Galaxy Tab S8 at an online presentation. They include S22, S22+, S22 Ultra phones and Tab S8, S8+ and S8 Ultra tablets.
In the US, Australia and UK, the S22 will be available for $ 800 / £ 770 / AU$ 1,250 for models with 128GB internal storage, and $ 850 / £ 820 / AU$ 1,350 – with 256GB internal storage. In fact, these prices are identical to the Galaxy S21. S22+ price reaches $1,000 with 256GB internal storage. The S22 Ultra with 12S Pen, 12 GB RAM and 256GB internal storage is available for $1,200.
The Ultra version comes with an S Pen and has a slot for it.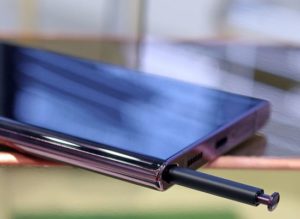 Its case corners are minimally rounded, bat the screen bending is significant.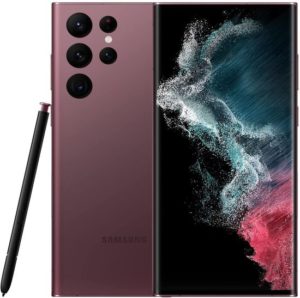 Galaxy Tab S8 also has a stilish design.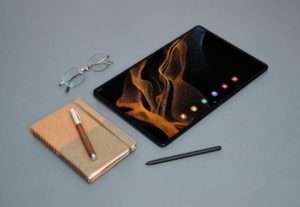 Tab S8 vs S8+ vs S8 Ultra (all up to 120Hz refresh rate):
– 11″ / WQXGA (2560 x 1600) / 276 ppi LTPS TFT vs 12.4″ / WQXGA+ (2800 x 1752) / 266 ppi Super AMOLED vs 14.6″ / WQXGA+ (2960 x 1848) / 240 ppi Super AMOLED.
All models use a front-facing 10MP Ultra Wide Camera. In addition, they are equipped with 13MP AF + 6MP Ultra Wide Camera (Dual) + flash. S8 Ultra additionally has a 12MP front camera.
Like the S22, the tablets use fast 64-bit 4nm octa-core processors.
The S8 and S8+ comes with 8 / 12GB RAM, 128 / 256GB internal storage, and support microSD up to 1TB. S8 Ultra comes with RAM and internal storage up to 16GB and 512GB.
Battery – 8000 mAh vs 10,090 mAh vs 11,200 mAh.
Galaxy S22 Key Features
The series runs on OS Android 12 One UI 4.0, uses an ultrasonic fingerprint scanner, has 128/256 GB internal storage (S22 Ultra – up to 1TB) and RAM (LPDDR5) – 8GB (S22 Ultra – up to 16 GB), IP68 protection (immersion depth in water up to 1.5 m for half an hour), an 8K camera & video, USB Type-C connector, and support 2x nano-SIM & e-SIM.
Smartphones are equipped with fast 64-bit 4nm octa-core processors. US and Asia versions use Qualcomm Snapdragon 8 Gen 1, models for other regions have Samsung Exynos 2200. The Snapdragon is traditionally more powerful, but the impressive headroom of both chips makes this difference irrelevant.
Starting this year, Qualcomm Technologies is changing the naming system. Its latest flagship smartphone processor is called the Snapdragon 8 Gen 1 and replaces the previous Snapdragon 888.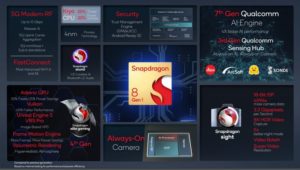 This 8-core 4nm chipset is built on the latest Armv9 architecture. Very simplistically, the Armv9 architecture can be positioned as a standardization of Scalable Vector Extension 2 (SVE2). Unlike previous SIMDs (Single Instruction Multiple Data), they allow ARM to set a different physical length of vector registers for each chip type. For example, developers will be able to use 128-bit vector registers for low-power smartphones, and 2048-bit vector registers for supercomputers. Thus, one code will work fine on a supercomputer and on a budget phone.
Like the Exynos 2200, the Qualcomm Kryo processor uses several high-performance cores, including a 3.0GHz Cortex-X2 main core, 3x 2.5GHz Cortex-A710 cores, and 4x 1.8GHz Cortex-A510 power-efficient cores. The performance of the new CPU has increased by 20%, energy efficiency by 30% compared to the current flagship Snapdragon 888. The Adreno GPU performance has also increased by 30%, and its energy efficiency has increased by 25%.
S22 / S22+ / S22 Ultra screen
All models use Dynamic AMOLED 2X screens with Vision Booster algorithm, AI Eye Comfort Shield (blue light filter), adaptive Super Smooth 10-120Hz refresh rate.
Specs:
– 6,1″ / flat FHD+ (2400 × 1080) / 425 ppi / 1500 nits vs 6,6″ / flat FHD+ / 393 ppi / 1750 nits vs 6,8″ / edge Quad HD+ (3088 × 1440) / 500 ppi / 1750 nits.
Similar names sometimes cause confusion. Quad HD (QHD – Quad High Definition) or Wide Quad HD (WQHD) display contains 2560 x 1440 or more pixels; qHD (Quarter High Definition) is 1/4 Full HD resolution for 960 x 540 pixels.
As known, Samsung Vision Booster is based on an algorithm whose operation is similar to Dolby Vision IQ in TVs (automatic image calibration depending on ambient light). This algorithm analyzes the histogram data of content and generates tone-maps. As a result, the screen displays dark areas brighter, increasing the color contrast. According to the company, the technology can increase the dynamic contrast ratio up to 3,000,000:1! As a result, the display provides a sharper picture even under direct sunlight.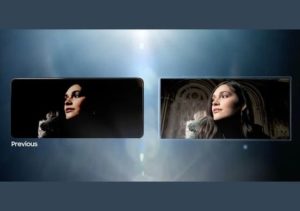 Of course, the increase in power with the Vision Booster causes additional heat to be generated. Therefore, the company developed a new cooling system using a thicker gel layer, improved design and new materials to conduct heat faster.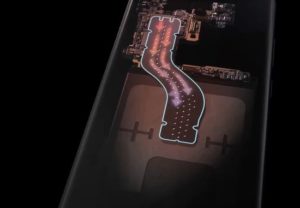 Cameras
AF front camera:
– 10 MP, ƒ/2.2 in S22 / S22+ vs 40 MP, ƒ/2.2 for S22 Ultra.
S22 / S22+ use triple module, including 50MP wide-angle camera + 12MP ultra wide camera + 10MP telephoto camera with ƒ / 1.8 + f / 2.2 + f / 2.4, 3x optical zoom, OIS (Optical Image Stabilization) and Tracking AF.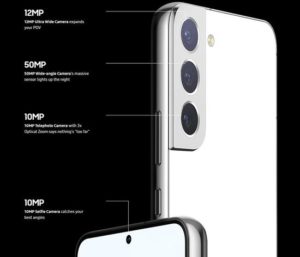 S22 Ultra has 108MP wide-angle camera + 12MP ultra wide camera + 10MP telephoto camera + 10MP telephoto camera with ƒ/1,8 + f/2,2 + f/2,4 + f/4,9, 3x and 10x Dual Optical Zoom (Super Resolution Zoom up to 100x – 10x Optical Zoom and 100x digital zoom), OIS and Laser AF (close range and low light environments).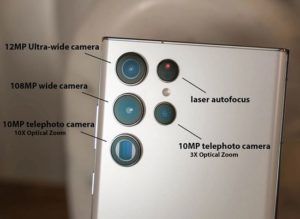 Battery – 3700 mAh vs 4500 mAh vs 5000 mAh.
Innovation
– Samsung Knox Security platform – special encryption of personal data using a 256-bit key and cryptography;
– Samsung Wallet app – mobile payment service;
– Updated Google Duo – Shared Live Viewing feature. New Knock Knock feature displays the caller's camera image before answering the call;
– S22 Ultra and all Tab S8 come with S-Pen;
– new Adaptive Pixel option;
– Samsung Nightoraphy standard for night shooting.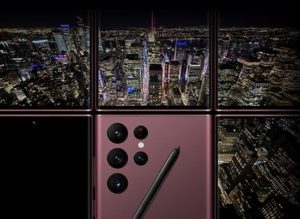 – unprecedented 1750 nits peak brightness in Galaxy S22+ / S22 Ultra ensures high image quality even in direct sunlight;
– excellent contrast with Vision Booster algorithm;
– new efficient cooling system;
– new Corning Gorilla Glass Victus Plus;
– fast 64-bit 8-core 4nm processor (Exynos 2200 or Qualcomm Snapdragon 8 Gen 1);
– ray tracing support (or RTX) – image rendering to create realistic lighting effects.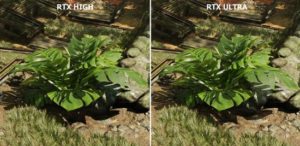 S22 Ultra pros:
– the best modern display, including auto-brightness when watching streaming video;
– 5000 mAh battery + fast charging (45 W);
– excellent 108MP wide-angle camera for night shooting;
– loud and clear speakers;
– excellent ergonomics with the latest OneUI 4.1 version, which was originally designed for one hand;
– DeX mode for connection to any monitor and even TV;
– the fast 64-bit 8-core 4nm Samsung Exynos or Qualcomm Snapdragon 8 Gen 1 processors depending on region.
Exynos practically does not heat up due to graphene sheet and new cooling system. Latest Qualcomm Snapdragon 8 Gen 1 pleasantly amaze with performance and energy efficiency increased by 20-30%.
Conclusion
Once again, Samsung confirms its status as an innovative industry leader. Unfortunately, the company is still silent about the announced Samsung Galaxy Beam 3 (2021) projector phone, which could become a sensation of the year. But QD-OLED panel from Samsung Display in Sony A95K QD-OLED TV is already a CES 2022 sensation.
Smartphones and tablets are no exception. Given the value for money, the Galaxy S22 is logical to compare with the iPhone 13 or Google Pixel 6 Pro. Perhaps the Chinese giants will later offer something worthy of the Galaxy S22 Ultra. But today it can rightly be positioned as the best smartphone.
A huge number of innovations, including new 64-bit 8-core 4nm processors, S-Pen, unprecedented 1750 nits peak brightness of S22+ / S22 Ultra, 108MP wide-angle camera for night shooting in S22 Ultra, etc promise excellent marketing prospects for Samsung Galaxy S22 and Tab S8.
This video offers comparision of Samsung Galaxy S22 Ultra vs iPhone 13 Pro Max vs Samsung Galaxy S21 Ultra cameras.