Today, the market offers a wide range of different models in almost all segments of household appliances. Of course, the high competition and the abundance of offers is a positive aspect, but they sometimes complicate the choice of the optimum dishwasher. Basically, the choice depends on the price, technical characteristics, control system of the dishwasher and functionality of dishwasher.
The list of basic dishwasher characteristics contains four main parameters.
Capacity
Most of the models with a width of 17,7 in cm are designed for simultaneous washing up to 9 cookware sets. But some models (e.g., Bosch SPS69T72) are calculated for 10 cookware sets due to an additional tray that is located above the upper basket.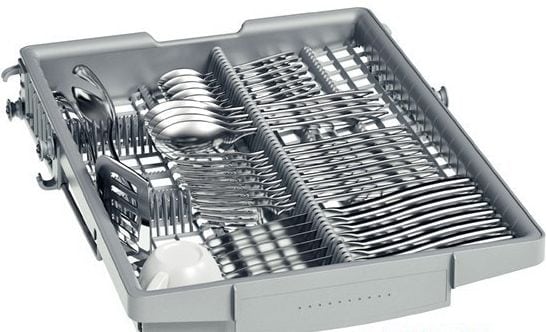 This engineering solution is usually called the Third Rack.
Optimizing the working space inside the washing chamber is one of the main ways to improve dishwashers.
This list includes the following engineering solutions:
– folding elements that provide the flexibility of cookware loading;
– folding guides of the lower and upper trays;
– composite folding shelves for cups;
– various mounts for large cookware.
German manufacturers have developed Rackmatic system for easy adjustment of the upper basket height at full load. This system provides fixation the basket at two levels in steps of 5 cm. Rackmatic-3 modification provides fixation at three levels in steps of 2.5 cm.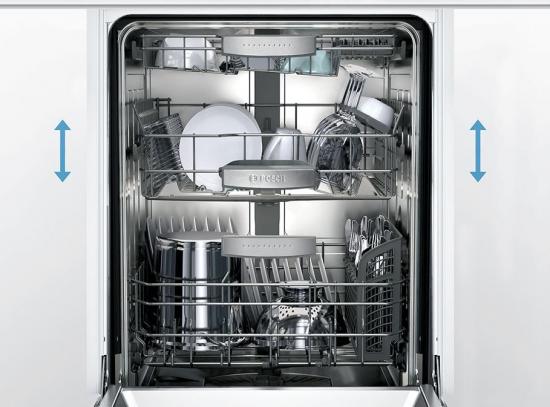 This system is used, for example, in the Bosch SPV58M50 and Neff S58M43X1 models.
Capacity also increases by improving the use efficiency of the internal volume. For example, an increase of the internal volume on 10 liters in models of Electrolux RealLife series provides washing the cookware of any shape with a diameter up to 34 cm.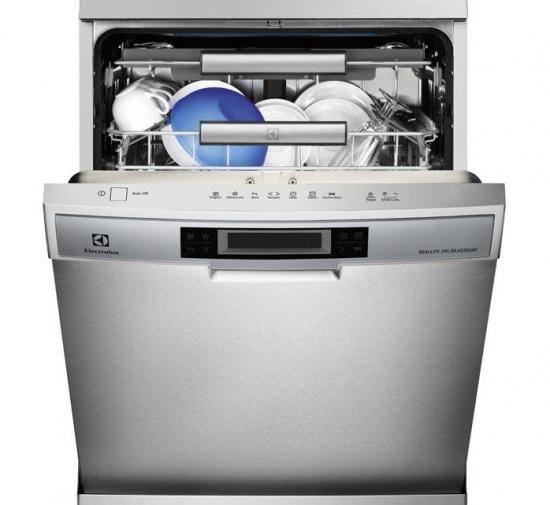 Full-size models simultaneously wash up to 14 sets. The capacity of the CDI 5515 model (Candy, Italy) and D 5893 XL model (ASKO, Sweden) is 15 and 17 sets, respectively.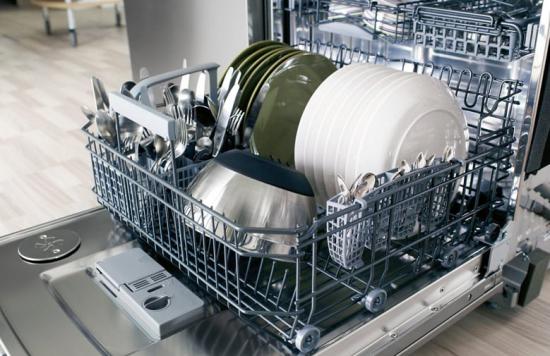 The capacity of compact Bosch SKS models is only six sets.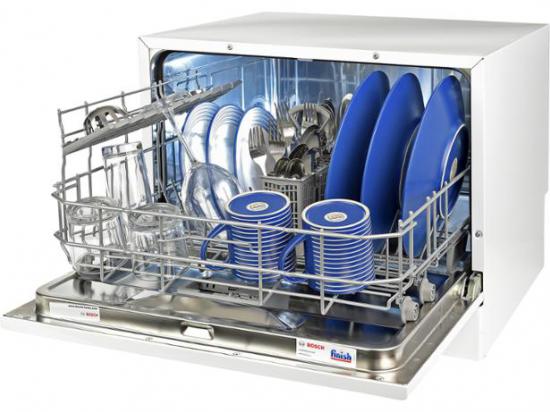 Energy efficiency and washing classes
Dishwasher can used several times a day. Therefore, the power consumption is important. Most of the models correspond to the A class. But some Electrolux, AEG models have an energy efficiency index of A + and A ++.
Almost all the full-sized models provide the washing class "A". But narrow and compact models sometimes have lower class.
The water consumption in modern models is about 10 liters per whole cycle. Miele models of G series (Germany) consume only 8 liters in automatic cycle.
Drying class
Class A is the highest. Class B allows for a small amount of moisture on the cookware after drying completion.
Wet cookware is a favorable place for the reproduction of bacteria. Therefore, the drying is important enough function.
This process is carried out with the help of condensation or convection drying (turbo drying).
Condensation method uses natural moisture evaporation. This is a rather long process, but it does not require energy. This process is carried out in several steps. Initially the cookware is sprayed by hot water. The droplets are evaporated and condensed on the walls. The condensate flows down into special drainage. Such a drying method takes more time, but is more economical. Drying with heat exchanger has been developed by Bosch Company.
Of course, the convection method is much faster. Clean cookware is dried with the help of directed hot air jets that are formed with the help of a heating element and fan.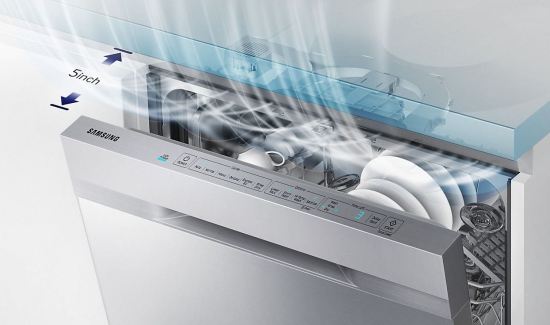 But this method requires of the additional power consumption.
Siemens speedMatic models (Germany) are equipped with patented Zeolite drying system. The system uses a zeolite mineral for moisture absorption. Mineral also generates heat that additionally accelerates the drying process and reduces power consumption. Today, the patented zeolitic drying system is the most efficient and economical.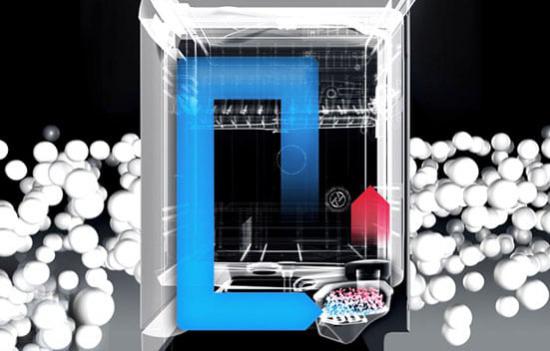 Water vapor passes through the container at the end of cleaning cycle. Small balls of zeolite absorb moisture in a container. Hot, dry air penetrates into all parts and provides a fast cookware drying. Models with zeolite perform standard washing and drying program for just 125 minutes and consume 0.76 kWh of energy that is a very good indicator. This technology is used in Bosch, Neff and Siemens models.
Noise level
The noise level is an important characteristic. Many users often use dishwashers, especially economical cycles with duration 120-150 min, at night. Today the value of 50-55 dB is considered good. Samsung models (Korea) are characterized by quiet operation due to use of innovative noise-reducing materials. For example, DM-M59AHC model has only 49 dB. The noise level of more expensive models is even lower. Miele of G series and AEG-Electrolux F80860 models have a value of 41 dB.
Narrow models are equipped with engines with noise in range from 55 dB to 48 dB. Noise of Bosch SPS69T72, Bosch SPV69X00, Siemens SR 66T097, LG LD-2293THB and AEG F99019MOP models is 43 dB.
Of course, the characteristics of modern models are additionally significantly expanded due to engineering innovations. For example, this video demonstrates innovative WaterWall and ZoneBooster technologies in Samsung dishwashers.