Of course, Bosch consumer electronics does not require the introduction. Ovens, hobs, cooktops, microwaves, fridges and freezers, washers, etc under the Bosch brand are very popular among consumers. Dishwashers are no exception. For many years, they have successfully competed in the market, offering traditional German reliability and wide functionality due to a huge number of innovative solutions.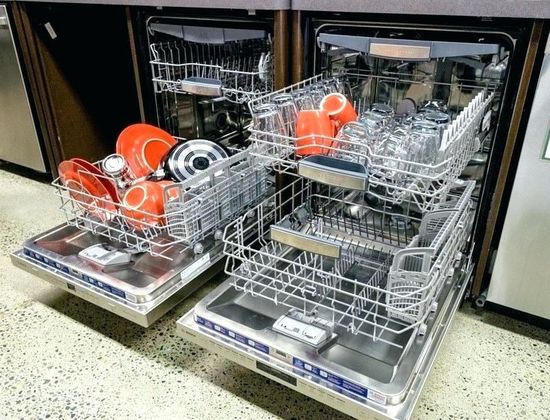 Main technologies and modes
PerfectDry with patented CrystalDry technology increases the drying efficiency without increasing energy consumption. It uses zeolite, which heats up when it comes in contact with water, producing enough heat even to dry plastic dishes. Respectively, zeolite begins to absorb moisture and convert it into a warm air stream upon activation PerfectDry function. Unfortunately, models with zeolite are expensive. Previously, only 3 dishwashers used this technology and cost at least $ 1,500. But today, Bosch offers the 800 Series for about $ 1,000 with this technology.
The ExtraDry option increases drying intensity by increasing the temperature of the hot air stream.
Silence program reduces noise by reducing airflow.
VarioSpeedPlus reduces cycle times by 60%, even when fully loaded. But, of course, this mode increases the consumption of water and energy.
Glass 40°C program designed for washing glass and porcelain. It adjusts the water hardness to maintain the glass shine. As known, too soft water can damage the glass.
Glass Protection uses special clamps for the wine glass leg, ensuring their safe washing.
HygienePlus option is useful for families with small children or allergies. This function raises and maintains the rinse temperature at 70°C for 10 minutes to eliminate any remaining bacteria.
The Rackmatic function adjusts the width of the compartments and the height of the upper rack for large cookware.
IntensiveZone function controls the temperature and volume of water by adjusting the washing intensity in racks. For example, it can provide intensive washing of the greasy pan in the lower rack, and the normal mode – in the upper rack with plates.
Innovative AquaStop technology reliably protects against leaks due to constant monitoring and blocking the water supply.
Wi-Fi and Home Connect support and a TFT display with an intuitive interface greatly simplify control.
Bosch 500 series vs Bosch 800 series
As known, the company introduced the updated 800 series in 2017. Depending on the model, the price difference varies between $ 50 – $ 250.
Differences:
– CrystalDry technology significantly improves the drying efficiency of even plastic utensils.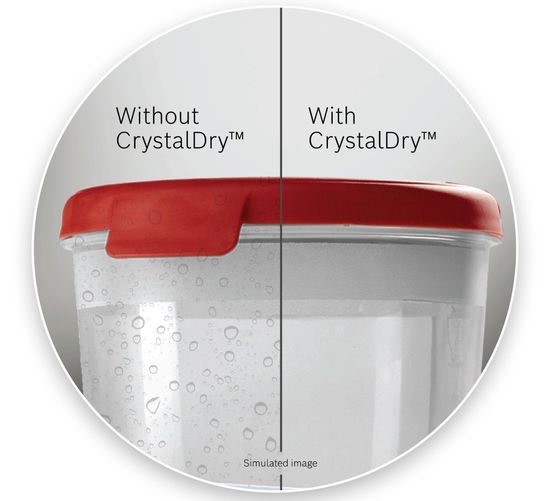 – an increased number of folding tines on the bottom rack extends the loading capacity;
– noise reduction from 44 dBA in 500 series to 39 – 42 dBA in 800 series. In fact, such noise does not even interfere with the perception of television programs;
– the third MyWay Rack in some models is intended for espresso cups, ramekins, cereal bowls, and serving utensils. Unfortunately, it increases the price of the model by about $ 250;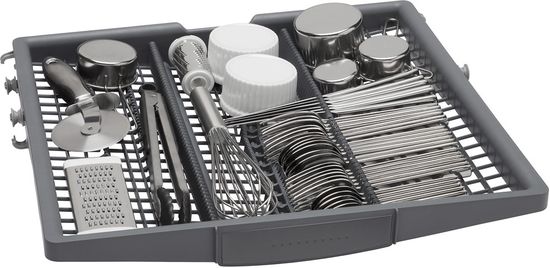 – 800 series has capacitive touch controls, unlike the 500 series with buttons;

– models 800 series support Bosch's Home Connect smartphone app.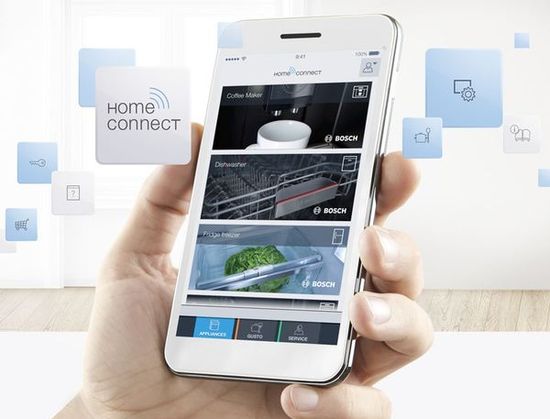 Otherwise, the 300, 500, and 800 Series are almost identical. As known, the company manufactures all models at the plant in North Carolina, and they have a very high reputation in terms of reliability. But Bosch Benchmark dishwashers with a few additional features are made in Germany.
Today, the company offers more than 30 models within the 800 Series in black, white, or stainless colors.
As before, the 800 series uses Heavy, Auto, Eco, Normal, or Express modes, supports Half Load, Extra Shine, Delicate and Sanitize options, and provides delay up to 24 hours.
In addition, the models have a AquaStop system that blocks operation and pumps out water.
Bosch SHPM88Z75N
Many experts include this new dishwasher for about $ 1,250 in the list of the best.
The main specs:
– CrystalDry technology;
– completely stainless steel;
– 16 Place Settings;
– 6 Wash Cycles;
– Pocket Handle;
– three adjustable heights on the upper rack;
– InfoLight projects a red light onto the floor during the wash cycle. As known, some Bosch models, for example SPV66TD00E, uses TimeLight option for projecting a programmed time.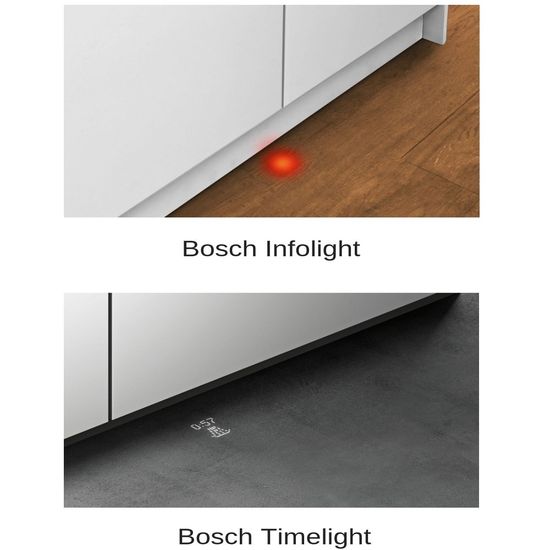 – noise does not exceed 40 dBA. In this series, company uses the EcoSilence motor system, and a sound absorbing base. As a result, the model reasonably pretends to be Quietest Dishwasher;
– MyWay third rack has space for ladles, knives, and chopsticks;
– testing showed a cleaning level of dirty dishes of 94.5% on the Normal and 99.5% on the Heavy mode even for burnt sugar.
The racks have a very convenient design that provides convenient placement of stemware, little cups, bowls, plates, etc.
Half-Load option saves water and electricity, and is perfect for a small amount of dishes.
Sanitize option helps when cleaning ultra-messy dishes. Of course, it uses a lot of power and increases the cycle duration, but very effectively destroys germs by heating water to 160° F. In some cases, it can even be used to wash children's toys instead of a washer.
In their reviews users most often mention a convenient removable cutlery basket and quiet operation.
Conclusion
1.Unfortunately, it has some cons, including:
– high price;
– touch controls do not always work clearly;
– minimalist design limits the number of controls.
As a result, some functions require a complex sequence of commands. For example, increasing the drying intensity requires the simultaneous pressing of the «Normal Cycle» and «Start» buttons, then – «Normal» until d: 00 shows up on the screen, and then the «Rinse Cycle» button. However, this problem is present in all models with controls on the top edge of the door.
2.Certainly, the price reduction of dishwashers with innovative CrystalDry technology is the main pros of this model. Most likely, the company will continue this positive trend. But, in any case, competitors do not offer their analogues yet.
3.As before, multiple insulation layers, EcoSilence engine system, and a sound-absorbing base make Bosch dishwashers the quietest models.
4. Of course, comparing the 800 series with popular budget models, including, for example, Frigidaire Gallery FGID2466QF, or LG LDF5545ST QuadWash for about $ 600, is not entirely correct. This series costs from $ 1,000 and above, providing wide functionality and excellent quality with traditional German reliability. In this case, innovative CrystalDry technology, reliability and 3rd rack cost about $ 400. Of course, the assessment of this difference depends on individual preferences and affects the choice of the optimal dishwasher.
This video offers review Ascenta, 100, 300, 500 and 800 Series Bosch Dishwashers.