Taiwanese BenQ was founded in December 2001 as a division of the famous Acer Communications & Multimedia. It was created for developments in the consumer electronics segment, and BenQ name is an acronym for 'Bringing Enjoyment and Quality'.
Since the sale by Acer of its shares in 2006, BenQ has focused its efforts in several areas, including:
– electro-optical peripheral devices (scanners, printers, digital cameras, etc);
– communication equipment (mobile phones and network equipment);
– display technologies (monitors and projectors).
The last direction was the most successful for the company. Already in 2004, BenQ introduced an LCD monitor with an unprecedented response time of ~2ms.
In 2007, the company announced a rebranding to Qisda ('Quality Innovation Speed Driving and Achievements'), which focused on LCD monitors, projectors, multifunctional peripherals and OEM manufacturing. At the same time, Qisda continues to sell its products under the former BenQ brand.
BenQ projectors
Today, the company occupies a leading position in the DLP projector segment, offering, among other things, some of the best gaming DLP LED projectors. For example, BenQ X1300i 1080p LED (2021, $ 1,300) and superb BenQ X3000i 4K LED (2022, $ 2,000) are on most top-lists.
These successes are due to the high innovation level. In particular, the BenQ X3000i brightness reaches 3,000 ANSI Lumens, which is unprecedented for models with LED light source. The traditional problem of their limited brightness has been solved by developing an innovative 4LED light source (RGBB) with an additional blue pump LED.
In these models ceramic phosphor converts the blue from the additional LED to green, the brightness of which is most effectively perceived by the eye. According to the company, the technology increases the green light output by 40%, increasing overall brightness by 8-12% vs 3LED light engine.
Traditionally for industry leaders, the company annually updates its lineup and 2023 is no exception. This year, the Taiwanese manufacturer introduced the BenQ GP500 4K LED Home Theater. This $1,800 mid-focus projector delivers brightness up to 1,500 ANSI Lm and supports 4-directional sound output with four drivers at the bottom, generating a 360° sound field.
The BenQ GP500 uses a 0.47-inch DMD DLP chip from Texas Instruments with XPR technology that upscales resolution to 4K UHD (3,840 x 2,160) with four-phase pixel-shifting.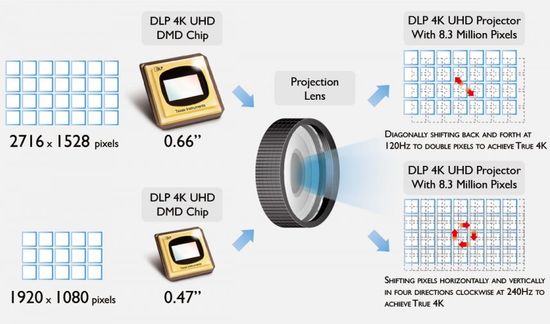 Although the dimensions and weight of the projector reach 10.2 x 10.5 x 7.2 inches (WHD) and 11.9 lbs, the company positions the model as portable. However, its form factor is quite consistent with this classification.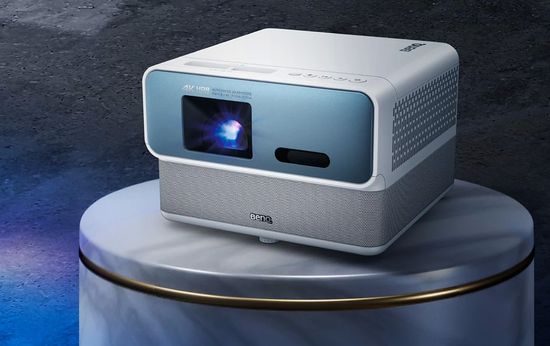 The unusual design is due to the placement of 4 drivers at the bottom.
Specs
– 1500 ANSI Lumens brightness;
– 4K (3,840 x 2,160) resolution;
– 100″ – 150″ image size (100″@7.3ft);
– 100,000:1 contrast;
– 20W audio (4x 5W speakers) with 360° sound field;
– Auto Color Calibration (adjusts the colors depending on the LEDs degradation);
– Auto Focus;
– 90% DCI-P3 color space coverage (CinemativColor technology);
– HDR10 and HLG;
– Object Avoidance;
– Screen Fit;
– auto 2D keystone (auto compensation for the angle between the axes of the light flux and the screen);
– Google Assistant support;
– BenQ audio technology (auto adjust sound to viewing location);
– Android TV 9.0 (Prime Video, Hulu, YouTube, and more streaming apps, but without Netflix);
– mirroring your phones and tablets with Apple AirPlay and Google Chromecast;
– 3D support;
– connectivity – dual HDMI 2.0b (HDCP 2.2), USB Type-A (USB 2.0), ARC / SPDIF 5.1-channel audio out, dual band 2.4 / 5G Wi-Fi and Bluetooth.
The mid-focus GP500 has a 1.3x zoom and a lens with a 1.0-1.3:1 throw ratio. Optics supports 2.9 ft (0,9m) – 18.8 ft (5,7m) projection distance, and 40″- 200″ diagonal size screen. Specifically, it creates a projection of 100 in@7.3ft (2.2 m).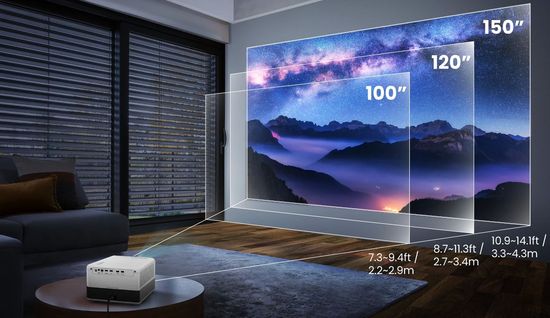 The auto-focus works perfectly. But, unfortunately, the GP500 does not have vertical lens shift.
In addition to the popular 2D Keystone and Corner Fit (flat image at corner warping), the projector offers Screen Fit and Object Avoidance functions.
Screen Fit is intended for situations where the image is not centered. It uses Focus and Keystone camera to detect of the three screen edges with test pattern.
Object Avoidance simplifies installation by controlling where the image is placed. If the projector detects a painting hanging on the wall, this function will downsize the image.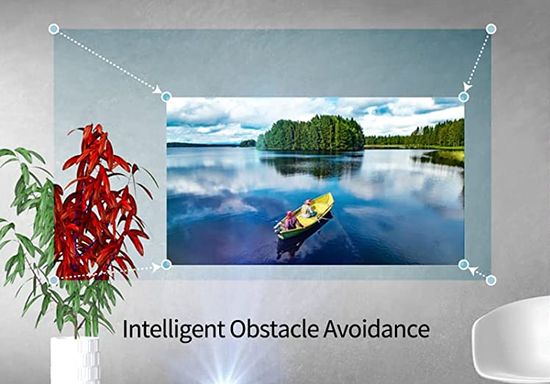 Colors
The BenQ GP500 uses Bright / Living Room / Game / Sports / Cinema / User modes for SDR, and HDR10 / HLG for HDR. Projector brightness ranges from just over 1,000 ANSI Lm (Sports / Cinema / HDR10) to 1,500 ANSI Lm in Bright mode. Brightness uniformity for 100-inch diagonal image exceeds 80% (wide angle and telephoto zoom).
Each mode has preset Cool, Normal, or Warm color temperatures, and various gamma options. Except for Bright, the color temperature is adjusted in all modes. Cool color temp shifts colors to blue tone, Warm gives red bias. But Normal is accurate and close to optimal D65 (~6500K) color temperature.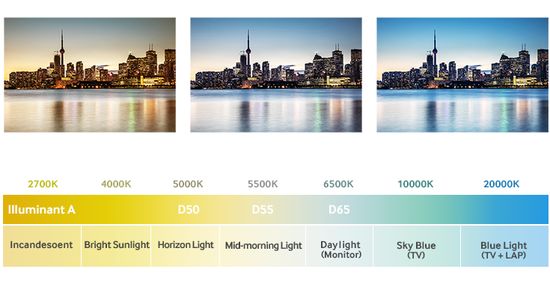 Bright with unadjustable color temp is slightly shifted to green.
With Normal color temp, the Cinema and Game are the most accurate out of the box. In general, it's optimal in most cases.
The model's color gamut is fully consistent with the specs, according to which the projector covers 97% in the Rec.709 color space, and 90% for DCI-P3 (BenQ calls it CinematicColor DCI-P3). For Rec.709, the projector shows almost 98% in Cinema and Game modes, and more than 99% for Living Room and User modes.
For DCI-P3, coverage is just under 90%, but activation of Wide Color Gamut (WCG) mode and color filter expands the color gamut up to 95%. What's more, the filter is also effective for BT.2020 color space, extending the coverage to almost 80%. What's important, it almost does not reduce the brightness (~ 3%).
In addition, the GP500 has an Auto Color calibration feature that corrects colors depending on the LEDs degradation over time.
In general, the color gamut and color accuracy is quite consistent with the modern premium level.
Key features
Settings
– Gain and Offset (color temp);
– CMS (Color Management System) – Hue, Saturation, and Gain;
– basic controls (Brightness, Contrast, Color, etc);
– BenQ's Color Enhancer feature (increases color saturation);
– Flesh Tone control;
– WCG (Wide Color Gamut) filter (increases coverage of the DCI-P3 color space for HDR signal);
– HDR brightness setting (-2 to +2 depending on content, but '0' is optimal in most cases);
– gamma settings (1.8 / 2.0 / 2.1 / 2.2 / 2.3 / 2.4 / 2.5 / 2.6 / BenQ – depends on individual preferences, but 2.2 is often optimal).
Audio
Of course, the integrated 20 W sound system with four 5 W chamber speakers in combination with an onboard treVolo DSP is one of the main pros. Placing the speakers in the corners provides 4-way audio with a 360-degree soundfield.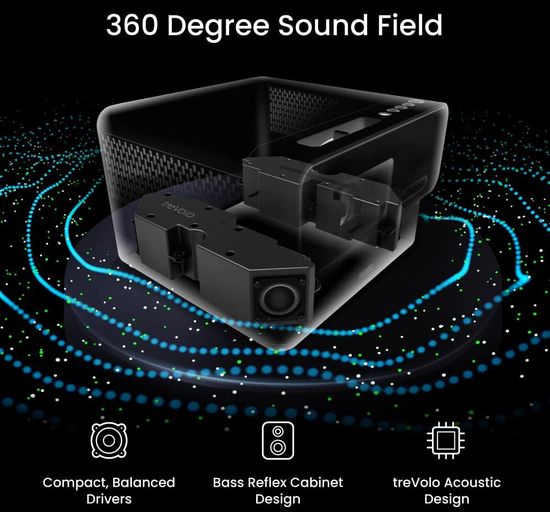 Regardless of the projector position relative to the viewer, the settings provide a superb stereo effect.
GP500 has five sound modes. The User mode offers manual channel tuning and access to a five-band EQ.
Perhaps the sound quality will be insufficient for music lovers, but most can save money on a soundbar with a clear conscience.
Smart
The GP500 comes with BenQ's Android TV streaming dongle (QS01), which is located in a hidden compartment.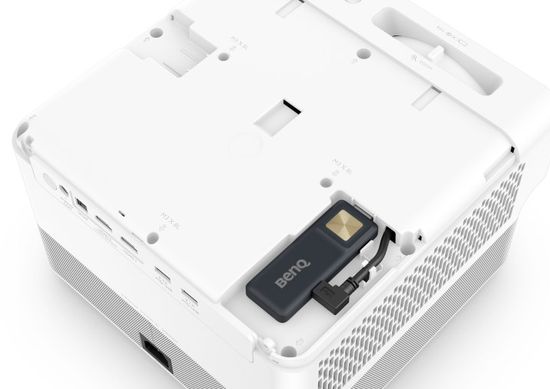 But its setting requires instructions. Also, Android TV dongle does not have native Netflix app support and is not downloadable from the Google Play Store. However, the Apps Manager app with navigation via BenQ Smart Control app solves this problem. But using an Apple TV, Roku, Fire TV or other standalone streaming box is easier.
Other
As known, a single-chip DLP architecture can provoke a rainbow effect artifacts, which looks like a colored halo around the object perimeter.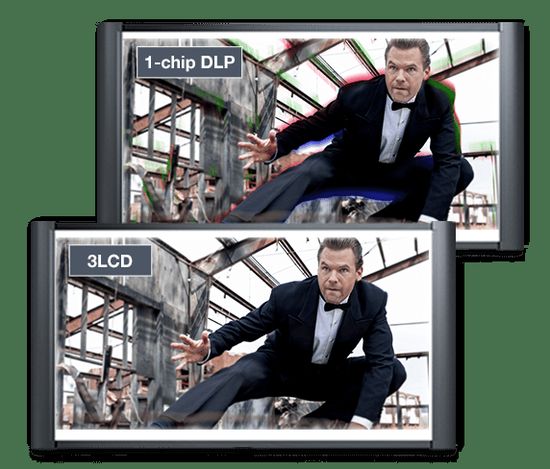 But in the GP500, it practically does not appear.
Of course, 3D support will please all fans of this format, especially given the refusal of most companies from this feature. The mode works via DLP-Link glasses. Despite locking Light Source mode in 3D mode, the projector delivers a fairly bright image without crosstalk.
Model has 3x HDMI 2.0b ports with HDCP 2.2 support, but one is for Android TV dongle. Additionally, GP500 offers an optical Toslink SPDIF connection with for 5.1 audio support, and a 3.5mm analog Audio Out jack. When you connect headphones or an external speaker, the projector will mute the built-in speakers. In addition, the projector can be used as a Bluetooth speaker, providing playing audio from a phone, etc.
Fast Mode reduces input lag to 25ms (1080p@60Hz and 4K@60Hz) / 14ms (1080p@120Hz) for Game Mode in SDR or in HDR10 mode. Its compatibility with any RGB / YUV signals is important to work with PC, PlayStation 5 and Xbox Series X.
Unfortunately, the contrast ratio is visually much less than the 100,000:1 (Full On/Full Off) with light source dimming, which is listed in the spec. Not perfect black is especially evident in content with an overall lower APL (average picture level) and in darker scenes.
According to the spec, fan noise does not exceed 30dBA in Normal light source mode and drops to 28dBA in Eco mode. The real measurements show up to 35dBA. But anyway, it's a little louder than the whisper.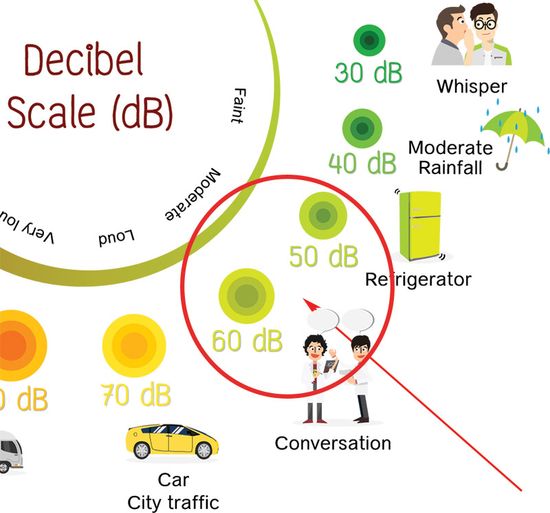 Conclusion
Pros
– extremely accurate color out-of-box;
– over 90% DCI-P3 color gamut;
– Android TV dongle included;
– 4-directional sound output;
– 3D support;
– auto focus and obstacle avoidance on the screen;
Cons
– no vertical lens shift;
– brightness reduction in accurate picture modes;
– lower contrast vs specs;
– no direct download authorized Netflix app.
Of course, the placement of any mid-focus model is less convenient compared to the popular ultra short throw (UST) projectors, which are placed near the screen. Indeed, the ceiling mount is troublesome, and the wires in the room center are also inconvenient.
Without a doubt, 1500 ANSI Lumens brightness and color gamut of 90% DCI-P3 color space are inferior to laser projectors. In comparison, the color gamut of triple-laser projectors with ALPD 4.0 technology reaches 107% BT.2020.
But price of UST laser models ranges from $ 2,500 and up, which is a significant argument in BenQ GP500 favor. Today, it's one of the few 4K projectors under $ 2,000 with a full range of modern options, including Auto Color Calibration, Auto Focus, Object Avoidance, Screen Fit, Auto 2D Keystone, Android TV, screen mirroring, 3D support, etc. Superb 20W audio with 360° sound field and streaming dongle included complete this list.
Of course, the projector will have to compete with formidable opponents, including Formovie Fengmi V10 4K (~ $ 1,500), ViewSonic X2-4K, and new Hisense UST laser TV/Cinema series.
But good specs and an affordable price provide great value for money, promising superb marketing prospects for this model.
This video introduces BenQ GP500 4K HDR LED Smart Home Projector.