As known, the American iRobot company shares the palm with the Swedish Electrolux as a pioneer in the robotic vacuum segment. It was founded in 1990 on the basis of the Artificial Intelligence Laboratory of the MIT. In 1998 the company received an order to develop the PackBot series of military robots from the DARPA agency. In September 2002 iRobot introduced the first legendary Roomba model, which began mass production a little later. In the same year, the Swedish concern Electrolux launched the mass production of the Trilobite, which today is considered the first mass-produced robot vacuum.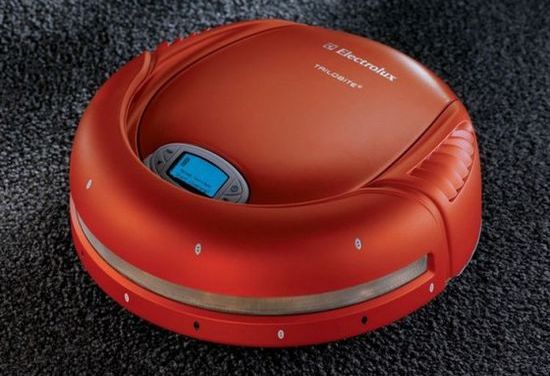 In 2004, the list of manufacturers expanded to include Karcher (RoboCleaner RC 3000), Samsung (VC-RP30W), LG (ROBOKING), Siemens (Sensor Cruiser), and Sharper (eVac).
Since then, this segment has been developing dynamically. In two decades, the underpowered and clumsy robots have evolved from an expensive fun pet toy to one of the most technologically advanced consumer electronics devices.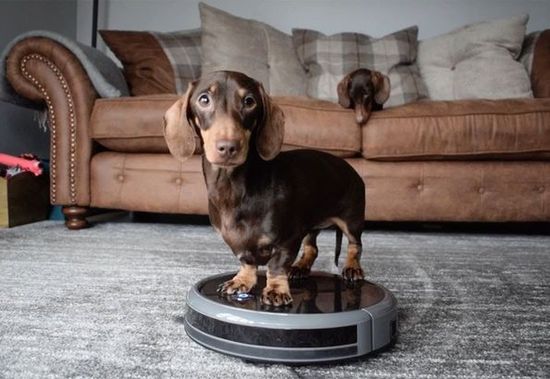 Modern models offer almost complete automation of cleaning due to the multifunctional self-emptying base, mopping mode, smart mapping, obstacle avoidance, navigation, etc. As a result, the increase in efficiency is accompanied by an increase in their popularity. Of course, manufacturers adequately respond to consumer demand, offering hundreds of great models under dozens of well-known brands. However, despite fierce competition, iRobot remains one of the innovative leaders in the industry due to its impeccable reputation and superb value for money.
Roomba Combo j7+ vs j7+
The new Roomba Combo j7+ has become a logical continuation of the popular Roomba j7+, which does not support mopping mode, but comes with Braava M6 washing vacuum.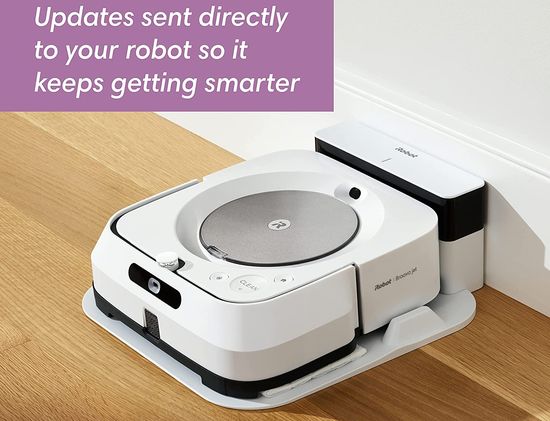 Curiously, both solutions have an almost identical price. The combo version with mopping mode is $ 900, the Roomba j7+ is $ 600 without the Braava M6, and $ 950 with it.
The Combo base has become lower.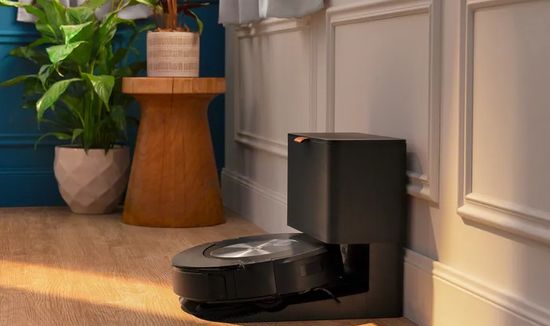 Traditionally for iRobot, the suction power of both models is listed in the specs as '10x better vs Roomba 600 series'.
Differences:
– mopping – yes vs no;
– dustbin – 400ml / 210ml (water tank) vs 400ml / no;
– cleaning time – 75 vs 90 min;
– battery – 2,210 vs 2,410 mAh;
– noise – 68 vs 63 db.
Otherwise, both models use identical technologies and offer the same functionality and performance. The 2-in-1 hybrid is more storage-friendly and has higher usability, but the Braava M6 expands the functionality. The compact Braava (10.6″ wide and 3.5″ high) cleans up to 1,000 sq ft (92 sq m) on a single charge. Imprint Link technology provides a link between Roomba and Braava when cleaning together. The lucky owner of this pair can use Roomba j7+ for vacuuming in a carpeted apartment, and Braava M6 for cleaning floors in a country house without carpets.
The Combo j7+ only comes with an auto-empty dock, eliminating the potential for savings of ~$ 200. Unfortunately, it does not support functions related to mopping. In comparison, the multifunctional Empty Wash Fill dock for Xiaomi Roborock S7 MaxV Ultra offers self-emptying, self-cleaning, self-refilling and self-washing.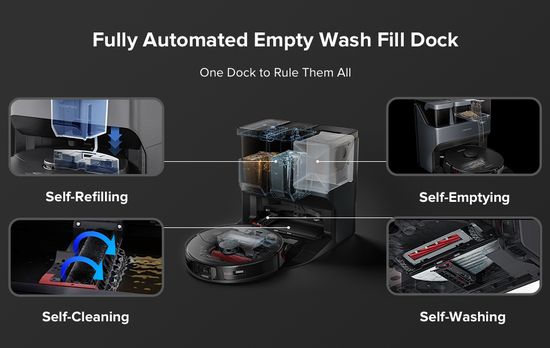 But to be fair, its price in Europe reaches € 650.
Roomba Combo j7+ vs Roborock S7 MaxV
Roborock S7 MaxV Plus for $ 760 and Roborock S7 MaxV Ultra with ultra innovative multifunctional Empty Wash Fill dock ($ 1,200) are closest to Roomba Combo j7+. However, they are in different areas of the premium segment due to a significant price difference ($ 760 / S7 MaxV+ vs $ 900 / Combo j7+ vs $ 1,200 / S7 MaxV Ultra).
The brands use their own versions of modern technologies.
Roborock:
– sonic mopping technology with vibration up to 3000 cycles per minute;
– ReactiveAI 2.0 with light 3D scanning and AI machine learning. Together with front RGB camera, it successfully detects and overcomes 'flat' obstacles up to 10 cm high. What's more, the LED spotlight provides navigation and cleaning in the dark.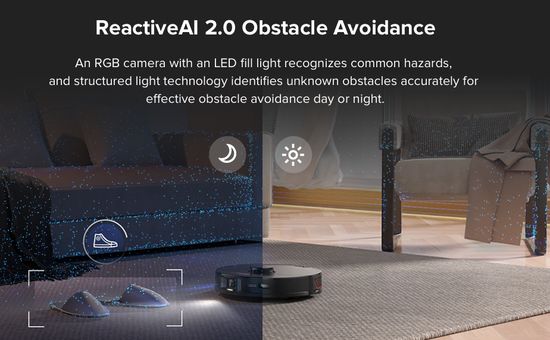 – ultrasonic carpet detection activates VibraRise mode, providing auto-lifting for the mop above the carpet to a height of up to 5mm.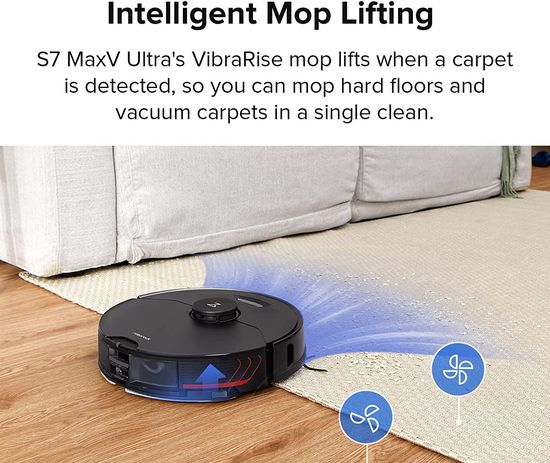 – multi-directional floating brush improves cleaning performance on uneven surfaces due to a tighter fit.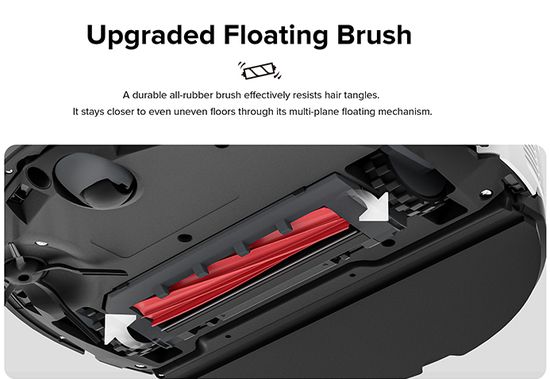 – real-time video call with front RGB camera;
– precision LiDAR navigation with support of virtual No-Go Zones, Multi-Level Mapping and more.
Roomba Combo j7:
– Edge Sweeping Brush, Dual Multi-surface Rubber Brushes, Power-Lifting Suction and washable mop pad.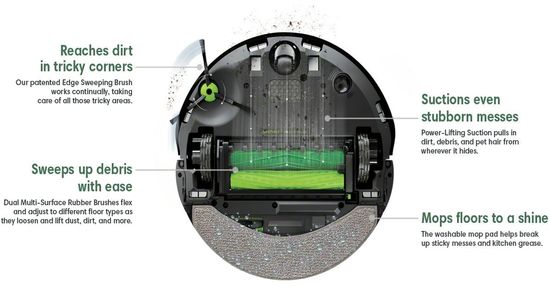 – precision Vision Navigation system;
– IRobot OS with machine learning support;
– Dirt Detect technology (for dirtier areas).
Like Roborock, Roomba has an LED spotlight. Of course, both brands support voice control.
In fact, the front RGB camera is the main difference between Roborock S7 and Roomba j7. In Roborock models it supports video calls and avoids 'flat' obstacle. Moreover, Roborock S7 is cheaper. For an extra $ 300, Roborock S7 Ultra offers a superb dock.
Conclusions
Of course, the front RGB camera and the ultra innovative dock significantly raised the automation level of Roborock S7 MaxV Ultra. But $ 300 is a substantial bonus in favor of the new brainchild of an industry pioneer.
Without a doubt, Roborock isn't the only competitor to the new Roomba Combo j7. For example, Shark AI Ultra (AV2610WA) offers for $ 650:
– Matrix Clean Navigation;
– Sonnic Mopping;
– CleanEdge technology;
– bagless Self Empty Base with true HEPA filtration;
– precision Home Mapping with 360° LiDAR vision.
Dreametech D10 Plus with similar functionality (Self Empty dock, adjustable mopping, LiDAR navigation, DualBoost technology, voice control, etc) costs only $ 400. Perhaps this brand is not yet known enough. But like Roborock, since 2017 the company has entered the Xiaomi Corporation ecosystem. This factor significantly reduces the skersis regarding the Dreametech robot quality. On the other side, Roborock and Roomba are more familiar in the premium segment.
The choice between the hybrid Roomba Combo j7 and the previous Roomba j7 complete with Roomba Braava Jet M6 depends on individual preferences. Multipurpose Combo j7 is simpler and more convenient compared to two devices. But an additional robot for the same price is a very significant bonus in favor of the j7+. Purely psychologically, for many it will be a decisive argument.
In any case, the consumer market can only welcome the range expansion with superb robot vacuums.
The video shows the maintenance of the Roomba Combo j7 robot vacuum.