As known, on May, 2022 Google announced the Pixel 7 series with next-gen Google Tensor processor at the annual I/O conference. Just in case, "I/O" stands for Input/Output.
Regardless of screen size, model names will not include the XL designation. They will be a continuation of popular Pixel 6 and Pixel 6 Pro with an innovative Google Tensor SoC, which became one of the main sensations in 2021. For six months, these models have convincingly proved their competitiveness. What's more, the great price of just $ 600 has made the Pixel 6 one of the current bestsellers in mid-budget segment. By comparison, the Galaxy S21 FE is about $ 100 more expensive.
Compared to each other, the Pixel 6 Pro for an extra $ 300 ($ 900 vs $ 600) offers:
– screen – 6.71-inch 120Hz QHD+ (3,200 × 1,800), ~512 ppi density vs 6.4-inch 90Hz FHD+ (2,220 × 1,080), ~411 ppi density;
– periscope camera;
– a slightly bigger battery.
Given the popularity of the models, consumers did not consider these bonuses sufficient for a 50 percent difference in price. But of course, the screen specs of the Pro version are objectively much better.
According to the company, the Pixel 7 series will launch in the fall.
In addition to the Pixel 7 series, Google also announced the Pixel 6a. At just $ 450, it could be positioned as the budget version of the Pixel 6 series.
Differences:
Pixel 6 vs Pixel 6a screen:
– 6.4-inch, 90Hz refresh rate, ~411 ppi density vs 6.1-inch, 60Hz, ~429 ppi density;
Protection
– Gorilla Glass Victus vs Gorilla Glass 3 (less resistant to scratches);
Hardware
– 6GB RAM vs 8GB RAM.
Thus, the series expands to 3 models.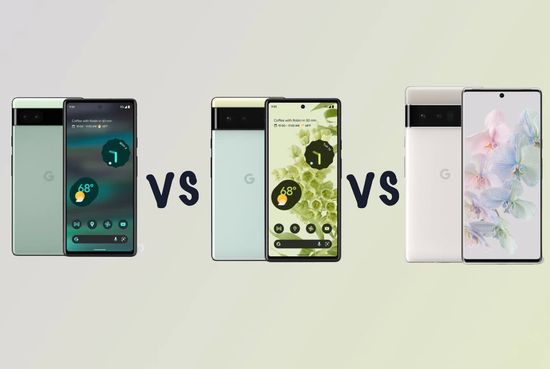 Design, specs and features
Judging by the photo, the announced Pixel 7 series will retain the unique camera 'visor' on the back, which was first implemented in the Pixel 6. But maybe it will be aluminum.
Models will use a dual or triple (combo) rear camera on the Pixel 7 and Pixel 7 Pro, respectively.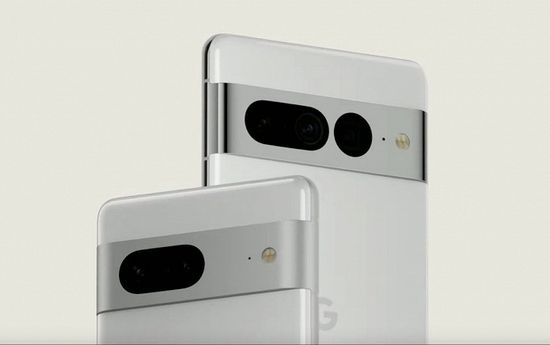 Each model will be available in three colors, including Obsidian, Snow and Lemongrass for the Pixel 7, and Obsidian, Snow and Hazel for the Pro version.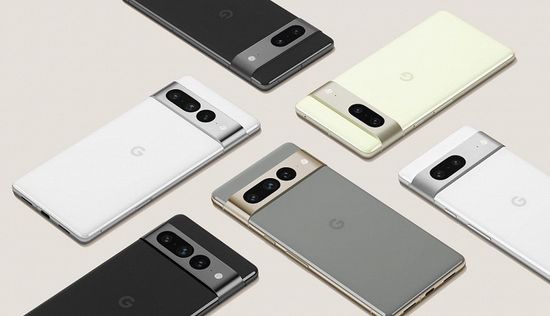 According to the company, the series will be powered by a next-generation Tensor processor (code-named GS201), run on Android 13, and use an unreleased Samsung Exynos 5300 modem.
As known, last year's octa-core Tensor has two Cortex-X1, two Cortex-A76, four Cortex-A55), a Mali-G78 MP20 GPU, and Tensor Processing Unit (TPU) or Tensor machine learning silicon. While keeping this concept, 2nd gen can use, for example, Cortex-X2, Cortex-A710, Cortex-A510, a Mali-G710 GPU, and improved Tensor AI hardware.
Judging by the images, the new series retains the main/ultrawide cameras for Pixel 7 and main/ultrawide/periscope system for Pro versions.
The Pixel 6 series supports several new ML features, including speedy offline voice dictation, Magic Eraser and face unblurring for photos. As known, Magic Eraser quickly edits photos, programmatically deleting their individual fragments using AI.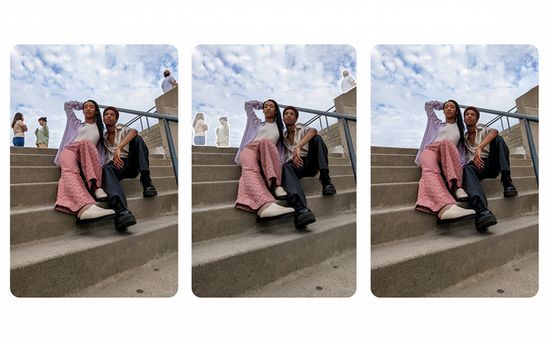 With a high probability, this list will be expanded, perhaps due to language processing and camera features.
As known, Pixel 6 were launched in US, UK, Australia, Canada, France, Germany, Ireland, Japan and Taiwan. This year they are available in Italy, Singapore, and Spain. Perhaps the global giant will keep a similar approach for the new series.
Conclusion
Of course, the next-gen Google Tensor processor has become the main intrigue of the announced series. But its specs are unknown today. As known, Google Gboard utilizes a hybrid technology called 'federated learning' using on-device and cloud-based training. It increases heterogeneous compute and workload efficiency through machine learning (ML). This factor determined the unique Google Tensor configuration (2+2+4 instead of the traditional 1+3+4), which is optimized for ML.
The consumer market can only welcome this determination of the world giant. Indeed, the active ML use has significantly expanded the functionality, for example, with Smart Reply, Recorder App, MagicEraser, Live Caption, HDRNet, Single Take, etc. Most of them almost instantly become popular among consumers, proving their relevance.
The adaptive brightness feature perfectly illustrates this process. Since Android Pie, ML monitors user interaction with the screen brightness slider and adjusts it according to his preferences. In just a week, Android 'trains' the phone to choose the optimal brightness for the user.
At price level of 6 series, the announced models have excellent marketing prospects. The improved screen and periscope camera for an extra $ 300 in the 6 Pro version didn't prove very convincing to many consumers. Perhaps the 7 Pro version will have more significant bonuses (faster charging speeds, etc). Or, the company will reduce the difference in price between models.
But the $ 450 Pixel 6a with Google Tenzor, which is confidently among the best on the market, is impressive. It demonstrates the redundancy of modern models, even in the budget segment. Therefore, their further development is possible only by expanding functionality with software based on AI and ML technologies.
This video compares the specs of Google Pixel 6 vs new 6a.