Of course, fierce competition is one of the main trends of the modern consumer electronics market. As a result, companies are constantly forced to increase the competitiveness of their models. Of course, this factor traditionally depends mainly on the price and functionality of the model and directly affects the choice of the optimal projector. In turn, its functionality directly depends on the innovative technologies used. Thus, the innovative solutions used influence competitiveness. As a result, market leaders annually offer innovative models with a large number of new technologies.
The 2019 projectors, including Optoma UHD60, BenQ HT3550 / HT5550, Epson 4010, BenQ HT9060, Sony VPL-VW295ES, VAVA 4K Ultimate Smart Short Throw, Epson EH-TW7400, etc perfectly illustrate this trend. Modern projectors support 4K HDR image quality, wireless connectivity, great surround sound, etc. Unfortunately, any innovations usually significantly increase the projector cost, reducing its competitiveness. Of course, the optimal strategy requires a compromise between these opposite trends.
As a result, most companies have long used a reasonably efficient flexible pricing strategy, reducing the cost of previous models. Of course, many consumers know this nuance and use it very effectively. As a result, successful models of past years often compete successfully with new products due to the high price / quality ratio. Viewsonic Pro8530HDL refers to this type. Today, the cost of this powerful gorgeous projector with a brightness of 5200 ANSI Lm starts at $ 1,500 at Amazon. Of course, this is an unprecedentedly low price for such brightness.
As known, Pro8530HDL refers to the upper segment of ViewSonic Pro8xxx. This series includes models with a resolution of 1024 x 768 (Pro8500 and Pro8510L), 1280 x 800 (Pro8450W and Pro8520WL), 1920 x 1080 (Pro8400, Pro8520HD and Pro8530HDL) and 1920 x 1200 (Pro8800WUL).
Viewsonic Pro8530HDL
The model has a traditional brand design with a lens in the center.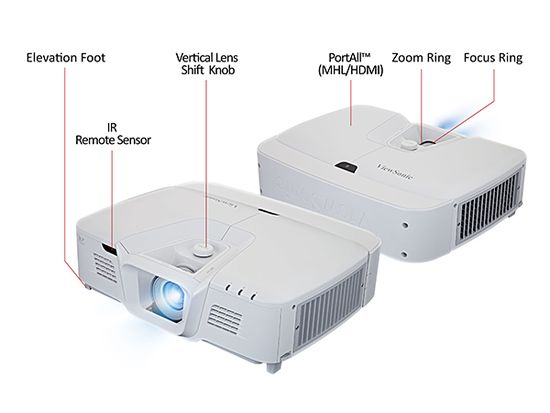 This single-chip projector uses DLP technology, lamp as a light source with nominal brightness of 5200 ANSI lm and a 1.6x zoom lens with vertical shift. Model is equipped with 4 HDMI inputs, one of which supports MHL standard, HDBase-T technology and wireless network adapters. But the last two functions are optional. It also has a built-in module for wired network. In general, the model has a magnificent set of all the necessary connectors.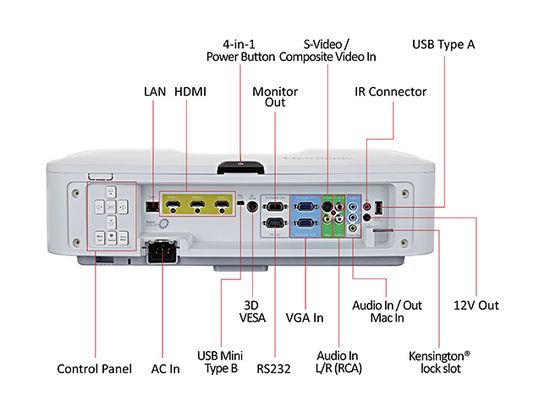 In addition, the Viewsonic Pro8530HDL uses a patented PortAll MHL / HDMI protected port with an integrated micro USB cable.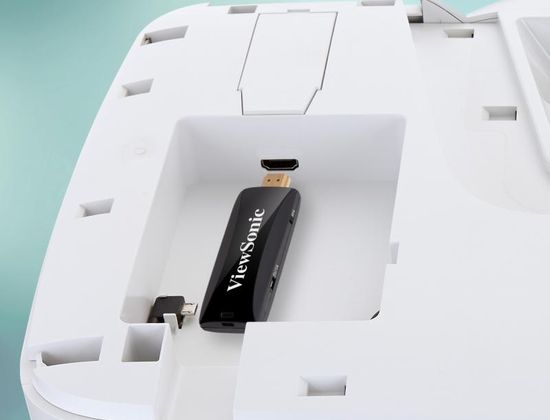 As known, PortAll was developed by ViewSonic for streaming media using additional components, including HDBT and wireless adapters. Additionally, a built-in micro-USB cable provides recharging the devices with HDMI interface.
Pro8530HDL has an excellent built-in audio system and some special functions, including DICOM Simulation support.
The HDBT ViewSonic adapter in the PortAll compartment and provides stable data transmission over long distances, including 4K format up to 35 meters, using a Cat.5e / 6/7 network cable.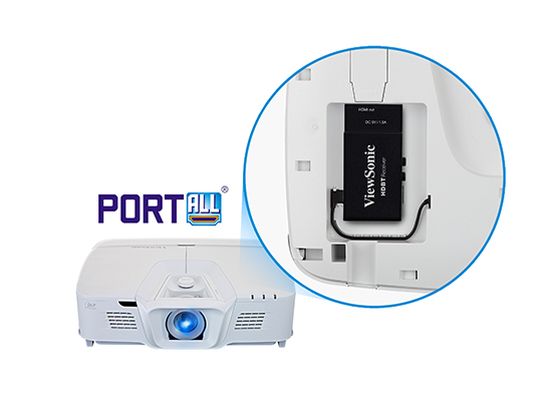 In addition, Pro8530HDL support DICOM (Digital Imaging and Communications in Medicine) standard.
The SonicExpert system uses an improved converter and phase inverter, providing a range of sound frequencies from 20 Hz to 20 kHz, and two cubic speakers with a capacity of 10 W.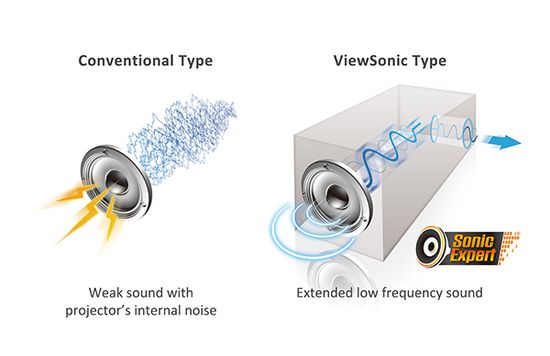 The lamp service life is 2000 hours in full power mode and 2500 hours in economy mode.
Color modes
The projector has 6 preset color modes.
Maximum brightness
All modern DLP models from Viewsonic, including Pro8530HDL, support Brilliant Color or SuperColor option that uses a color wheel with a white segment. As known, additional white segment increases a much higher brightness for white.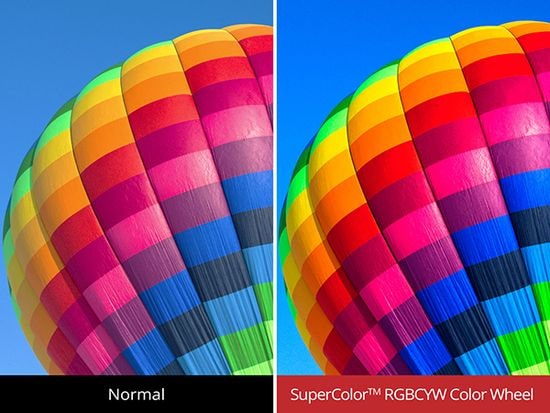 But due to this, saturated colors are perceived as too dark compared to white and light color shades. Therefore, this mode is fully activated by dynamic lamp control only in high brightness modes.
Unfortunately, green color has yellow shades even in the most accurate factory preset color modes.
Of course, maximum brightness mode reduces color accuracy. As a result, the image has a strong predominance of yellow-green hues. The saturated colors are too dark. The image in this mode has minimal quality. Mode is intended for maximum illumination, when color accuracy is not important.
Dynamic mode is the second in brightness. Accordingly, the above problems in this mode are less pronounced. Mode provides selection of the optimal compromise depending on the lighting.
Standard mode provides significantly more accurate color rendering compared to previous modes. But, it also uses the Brilliant Color function. Therefore, saturated colors are too dark compared to white and light shades of color.
ViewMatch sRGB mode uses only half the maximum brightness and provides a much better color balance. But slight effect from the Brilliant Color function still remains. The green color also shifts towards yellow.
The film mode provides the most accurate color rendering. The effect of too much saturation in dark areas and displacement of green are minimal.
DICOM mode provides a projection of black and white images.
Key features
Vertical lens shift provides vertical adjustment by rotating the dial.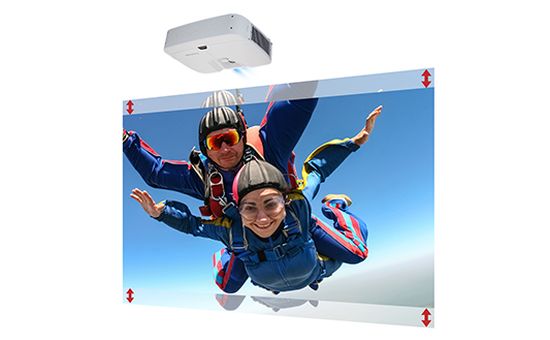 Wide-angle 1.6-fold optical zoom significantly expands the range of projection distances, increasing the size of the projection by 60%.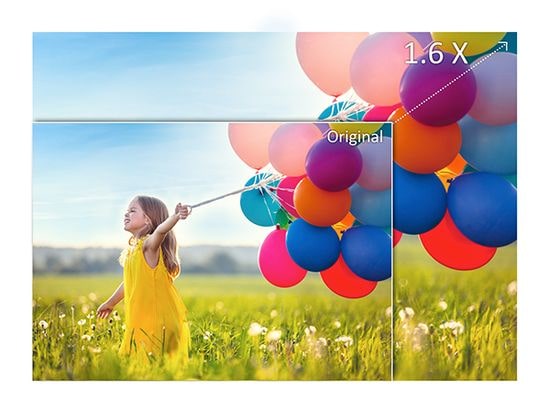 The horizontal and vertical auto keystone correction function provides image symmetry.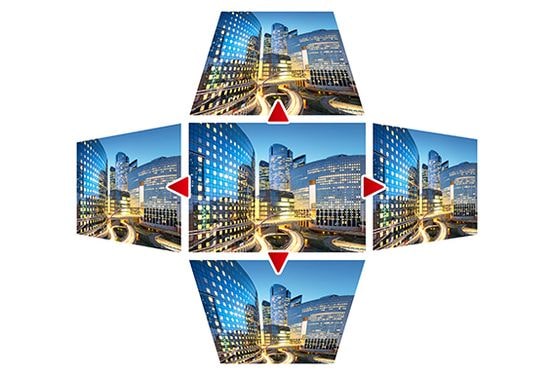 Manual adjustment eliminate asymmetric distortion.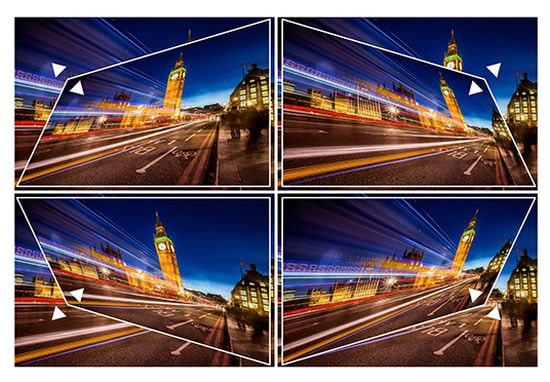 PROS
– Full HD 1920 x 1080 resolution;
– very high brightness;
– excellent built-in sound;
– four HDMI Inputs;
– MHL support;
– optional support for HDBase-T through multipurpose PortAll port;
– 3D (including compatibility with Blu-ray 3D);
– auto keystone correction and manual adjustment;
– vertical optical shift of lens;
– 1.6x zoom lens;
– local network support.
CONS
– average level of color accuracy at high brightness;
– shift of green to yellow;
– accurate color rendering requires separate adjustment of color modes;
– relatively short lamp service life;
– lack of buttons backlight on the remote.
This video offers a ViewSonic Pro8530HDL projector presentation at ISE 2017.