Probably, Acer H6517ST can be considered one of the most popular models among relatively inexpensive Full HD Short Throw projectors. Today it costs a little over $ 600. Of course, this is a very attractive price for this segment.
As known, short throw projectors use more expensive lenses and often have simplified factory settings. Of course, these factors reduce their competitiveness compared to traditional models. But the simplicity and convenience of their installation more than compensate for these cons. This factor becomes decisive for many consumers, significantly affecting the choice of the optimal projector. As a result, the popularity of short throw projectors has grown rapidly in recent years. In addition, Acer has once again confirmed its high reputation, creating a very successful short throw model.
The list of its pros includes compactness, high-quality factory pre-setting for color rendering in accordance with the REC.709 standard, built-in speaker, low input lag (only 20 ms in game mode) and two HDMI connectors.
The model has a traditional design for this brand.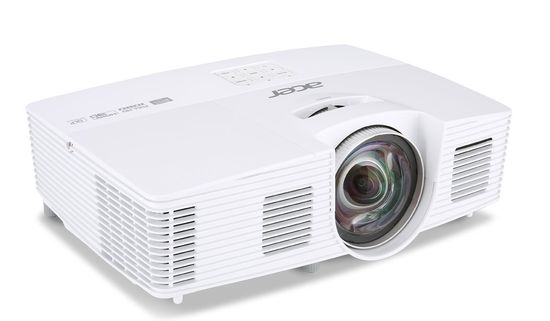 Acer H6517ST
The projector does not require additional adjustment due to the excellent presets.
Optimal saturation of colors depends on individual preferences and, probably, someone will prefer to reduce it. But the colors balance does not cause any claims. Factory settings of color rendering for Movie and Dark Cinema modes are the best. But Dark Cinema requires room darkening.
As known, many short throw projectors create a projection with uneven brightness and too high sharpness over the entire screen surface. These features are due to very complicated geometry of the short throw lenses and mirror. In particular, many models use aspherical (free-form) lens and aspherical (free-form) mirror.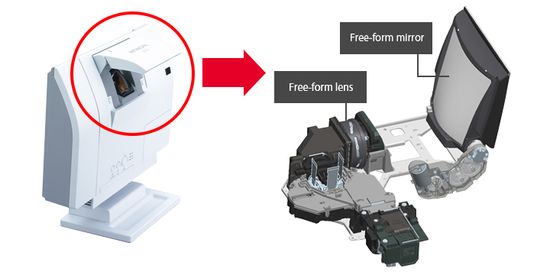 Of course, the accuracy of their manufacture and adjustment directly affects the image quality. As a result, many budget short throw models cannot provide the required quality. But Acer H6517ST practically does not have these problems.
As known, short throw projectors require a very smooth screen surface. This factor significantly affects the image sharpness. But today the market offers a huge range of different projection screens at prices ranging from a few tens to several hundred dollars.
Besides, light matte walls can serve as an excellent screen. Often their surface is smoother compared to the roll screens of budget segment.
Acer H6517ST creates 100-inch projection from a distance of only 4 ft (120 cm).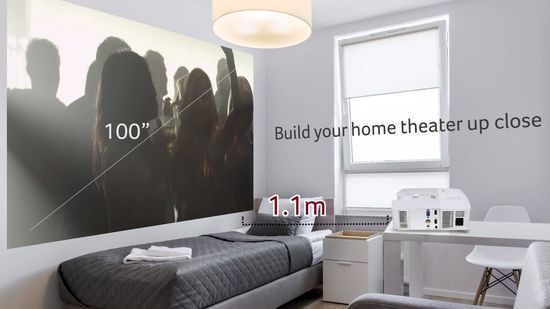 Compactness (12.4 x 8.8 x 3.7 inches) and light weight (5.5 pounds) ensure high portability.
The model has a very reliable protection against dust. DustShieldSolution includes the Sealed Engine, Vertical Board, 3D Dust Filter, and Lens Shield.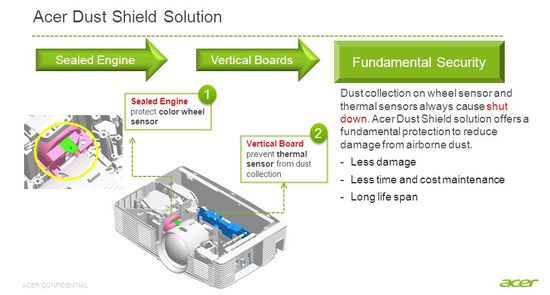 Features
Auto Ceiling Mount Correction (image inversion horizontally and vertically) automatically flips the projected image when placing the prector on the ceiling.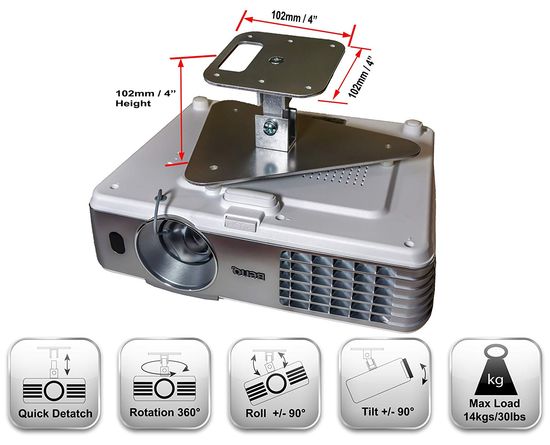 Dynamic adjustment of dark scenes (Acer DynamicBlack function) improves the image contrast, optimizing the black levels.
The H6517ST uses a single-chip DLP with Full HD resolution. The brightness and contrast reaches 3200 lm and 10 000: 1, respectively.
The projector supports active 3D.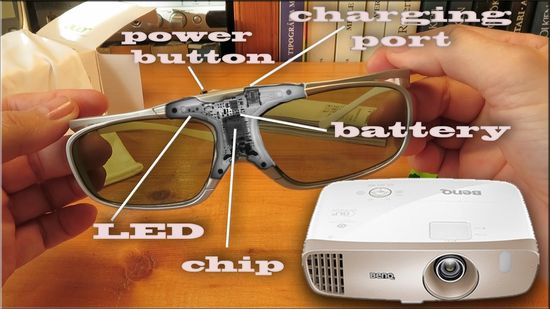 3D mode provides depth of scenes, excellent color rendering and detail for Full HD resolution. Dynamic scenes are reproduced also quite clearly.
Additionally, Color Boost 3D technology and wall-color compensation improve color rendering on any surface, even colored walls.
Besides, model provides auto vertical keystone and lens shift.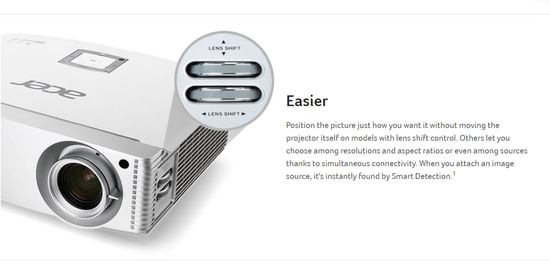 Additionally, the H6517ST audio system contains a 2-watt speaker. Of course, it does not provide high-quality playback of bass and high tones.
The model uses a relatively inexpensive lamp, the cost of which does not exceed $ 80.00.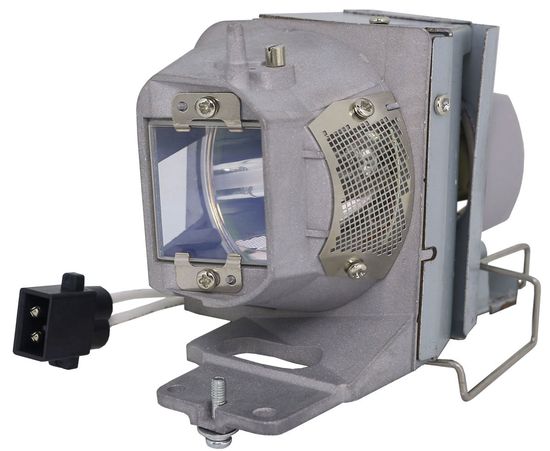 Unfortunately, the image sometimes has the rainbow effect in the form of red, green and blue artifacts on the contour of objects.
This typical for all single-chip DLP projectors negative effect arises due to thetechnology feature. But increasing the viewing distance, calibrating the color balance and brightness adjusting almost completely solves this problem.
PROS & CONS
PROS
– excellent image quality;
– DustShieldSolution;
– Color Boost 3D technology and wall-color compensation;
– good color balance;
– multifunctionality;
– reliable protection against dust;
– high quality presets;
– very low input lag;
– extensive custom settings;
– short-throw benefits without the traditional negative side effects (Throw Ratio 0.5: 1 (15.08 ft@78.74 "));
– relatively low cost.
CONS
– pretty noticeable rainbow effect;
– sufficiently high noise level;
– black levels aren't the deepest.
This video shows some features of Acer H6517ST short throw projector.