Pros
– great value for money;
– huge number of innovative solutions;
– one of the best systems of basket adjustments in the industry;
– quiet;
– inverter ProSmart motor;
– innovative Beko AquaIntense, AquaFlex, Steam Gloss, EverClean filter, etc technologies;
– 'narrow-line' for a small kitchen.
Cons
– 'short' brand reputation in the US;
– no door locking system;
– 'regular' lifespan (5-7 years) vs 10 / 20 years of Bosch / Miele;
– no in-built water softener.
In the US, the Beko brand only became available in 2016. Therefore, for now it causes justified caution among consumers.
Initially, the company was associated as a Bosch subsidiary, but this is incorrect. Beko is a subsidiary of a Turkish Arçelik A.Ş. headquartered in Istanbul, which has been dominating the Turkish home appliance market since the middle of the last century. It produces a wide range under the brands Beko, Grundig, Blomberg, Arçelik, Altus, etc. Sports fans may know Beko as one of the main sponsors of the famous soccer club FC Barcelona. Beko dishwashers are made in Arçelik's factories in Turkey.
Beko uses enough an aggressive pricing strategy, which is traditionally one of the most effective tools for expanding new markets. Together with a high quality, it provides a great value for money, and, as a result, their growth in popularity.
As known, the price of modern dishwashers ranges from $ 300 (budget segment) to $ 3,500 (premium Miele). Beko offers models in the budget and mid-budget segments with prices ranging from $ 300 to $ 1,300.
Dishwasher rating criteria
For any device, the correct assessment of its consumer properties depends on the objectivity of the selected criteria.
Wash
– basic – normal, heavy, pots & pans and rinse wash cycles with standard spray arms;
– advanced and premium – steam (LG TrueSteam) ot sanitize (Miele SaniWash), quick or express wash, sensor wash with cycle time adjustion depending on the soil level, advanced spray arms (Frigidaire Orbit Clean spray arms), delicate wash cycles (Miele 'China and Crystal' or Whirlpool PrecisionPro Wash Zones), auto detergent dosing (Miele AutoDos with PowerDisk), built-in water softener, etc.
Drying
– basic – heated drying with fan or energy-saving condensation drying (only in models with stainless steel tub with high thermal conductivity);
– advanced – condensation drying with with mineral (Bosch CrystalDry Zeolite), with auto-open door (Bosch AutoAir dry and Miele AutoOpen drying), or a gentle cycle at a lower temperature.
Noise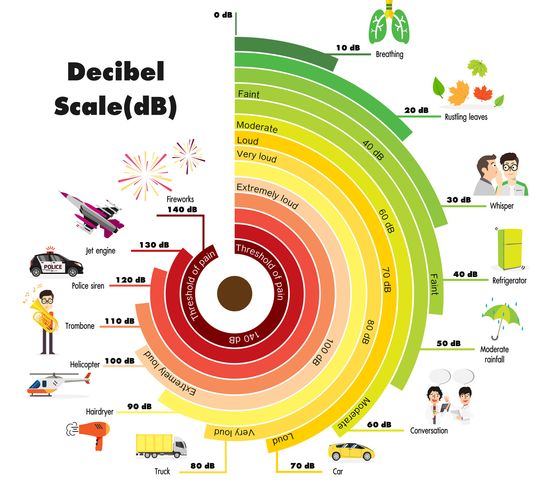 – mid-level – 46 to 50 dB;
– quiet – 40 to 45 dB;
– ultra quiet – under 40 dB.
Workspace
– basic – two or three racks;
– advanced and premium – adjustable height 3rd rack (Frigidaire SpaceWise, Whirlpool AnyWare basket, Bosch RackMatic and MyWay, Miele 3D Multiflex tray, LG EasyRack Plus, etc), adjustable tines, wine glass holders, bottle fasteners, etc.
Components
– basic – plastic or stainless steel tub, tubular handles, visible front control panel, stainless steel / black / white colors;
– advanced and premium – stainless steel tub, 'pocket' / recessed / scroop / towel bar / pro-style handle, fingerprint-resistant stainless steel or panel-ready front, WiFi.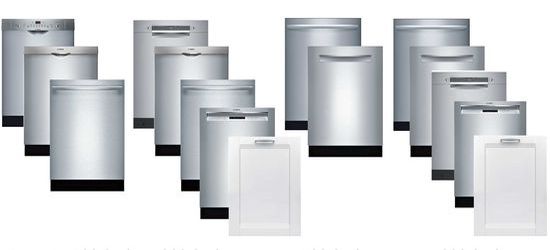 Reliability
– basic – 5-7 years;
– LG – 10-year warranty for LG Invertor Direct Drive;
– Bosch – around 10 years;
– Miele – up to 20-plus years.
Design
Beko dishwashers are available in white, black, grey, and metallic. The company also offers compact slimline dishwashers for small kitchens (DFS05020, DVS05J20, etc).
Door styles
– smudge-resistant door style;
-custom panel-ready door style;
– standard stainless steel or fingerprint design.
SlideFit door hinges radically simplify the perfect installation with respect to the floor.
During the washing process, Beko use turbidity sensors, automatically adjusting the cycle duration depending on the soiling degree. This option reduces water and electricity consumption. Generally, the company attaches great importance to this aspect. As a result, all Beko models have the EPA and DOE's Energy Star Most Efficient rating, which certifies efficient use of water and energy.
Of course, capacity is one of the main specs of dishwashers. Therefore, companies pay great attention to the interior design to optimize the workspace. This list includes, for example:
– Miele – 3D Multiflex tray (adjustable left and right basket parts), ExtraComfort and MultiComfort baskets;
– Frigidaire – SpaceWise and Precision Pro Wash Zones for wine glasses, cups, mugs, and bottles;
– Whirlpool – AnyWare basket (various accommodation options);
– Bosch – RackMatic and MyWay.
– LG EasyRack Plus.
Beko is not inferior to competitors, offering several effective solutions:
– height adjustable Acrobat upper basket with three levels.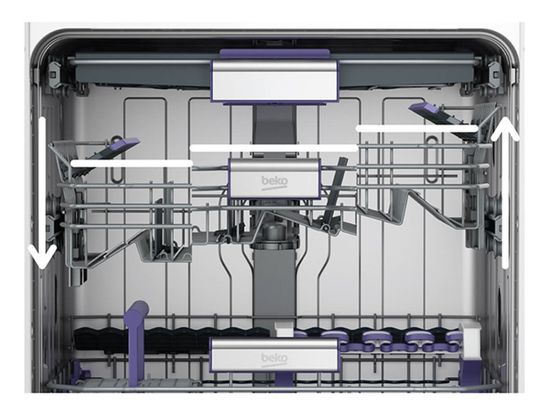 In addition, its width is also adjustable in different directions.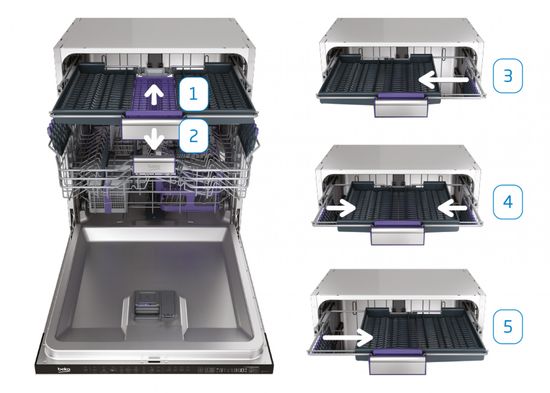 – Folding Plate Supports.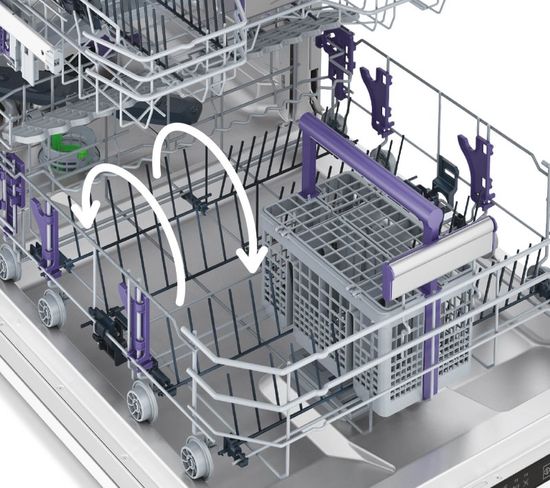 – removable sliding cutlery basket.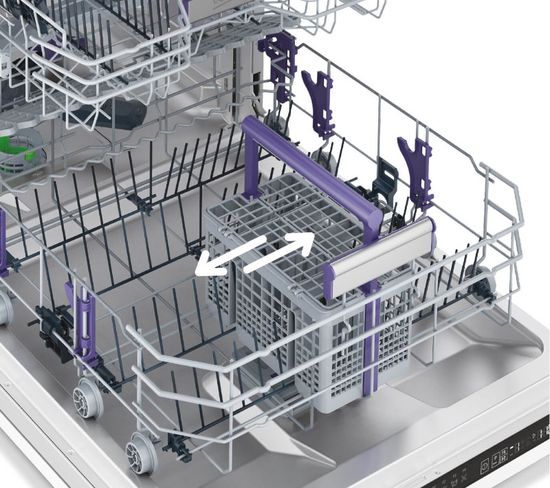 – Folding Cup Racks.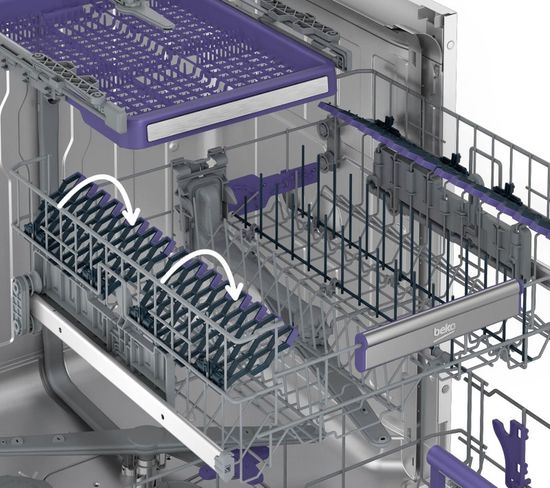 Furthermore, the company offers the TrayWash system for washing up to 3 oven trays at once.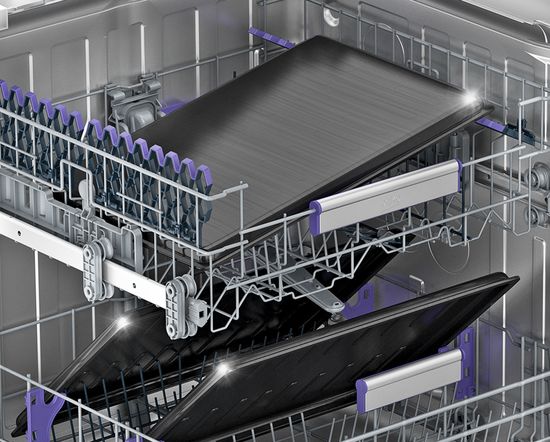 In general, this system may well be positioned as one of the best in the industry.
Key technologies
Washing and drying performance mainly depends on the technologies used (the number and design of spray arms, water temperature and water jets pressure, water distribution and filtration, drying method, etc).
This list includes:
– AquaIntense technology uses an additional 360° rotating spray arm and high-pressure water jets in the lower basket with very dirty dishes.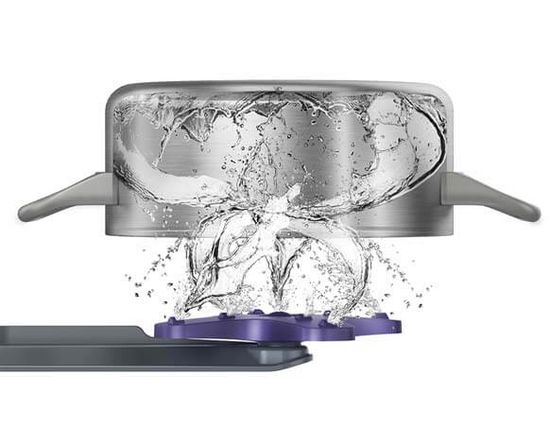 According to the company, Beko AquaIntense technology improves washing performance by 5 times. Today it's used in DFN39533G, 28420S/W/X and DIN48425 models;
– according to the company, Beko's EverClean filtration technology quadruples (up to approximately 2 months) the duration of the filter's effective operation without cleaning it. For self-cleaning, it uses a special built-in sprinkler system inside the filter which moves in a circular motion to clean its interior.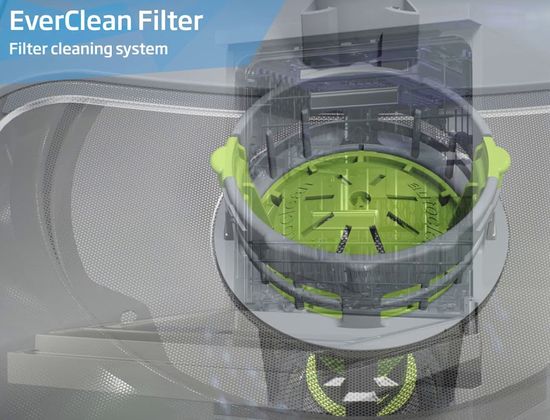 As a result, there is no need to pre-rinse dishes and cutlery in the sink before loading them into the dishwasher;
– like LG, Beko uses inverter motors with high efficiency and durability at low noise level.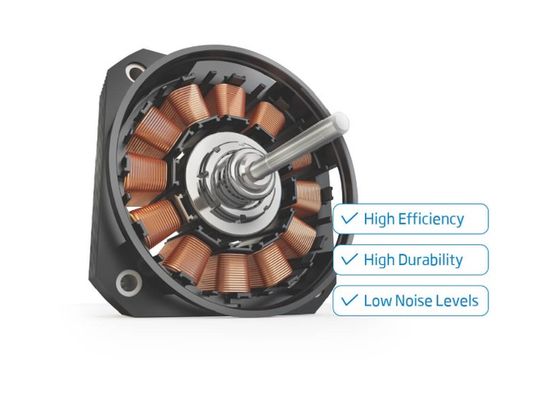 At the top of the mid-budget price segment almost all companies offer fairly quiet models with mid-40 dB noise level. But Beko models with a quiet inverter motor do not significantly exceed this level, even in mid-range models.
For reference, LG provides a 10-year warranty on its motors;
– SteamGloss technology additionally uses steam for drying. According to the company, gloss and porcelain tableware increase their gloss by 23% and 30%, respectively (but the method of measurement is unknown).
– AquaFlex uses different water pressure in the upper and lower baskets. It's designed to wash delicate glasses and heavily soiled pans at the same time, saving water, energy and time by reducing the number of cycles.
Innovative solutions
This list is also impressive:
– the SelfDry function automatically opens the door at the end of the cycle, allowing fresh air to circulate inside the dishwasher for ventilation.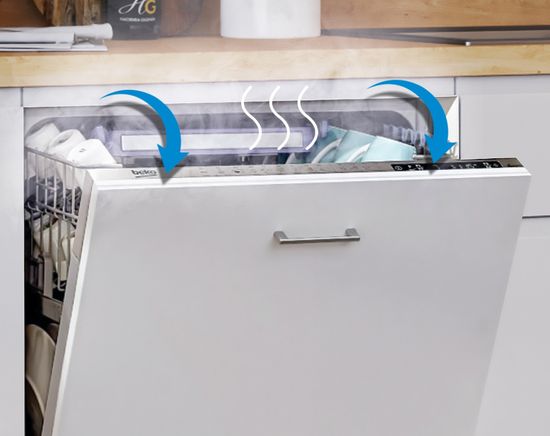 If necessary, it can be disabled by simultaneously pressing and holding the 'Time Delay' and 'P+' buttons. After the end of countdown, the screen will display '1' or '0', which means that this option is disabled;
– Fast+ function 3 times reduces washing time, saving time, water and energy;
– fan assisted drying in the higher-end models;
– Half Load function educes energy and water consumption by 10-25%;
– status indicator light LEDSpot.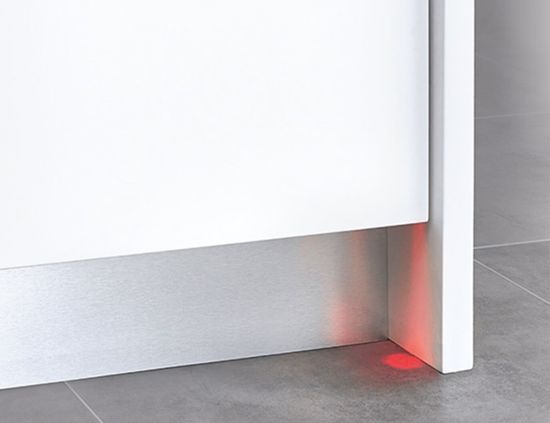 – IonGuard removals the odors without using chemicals;
– Beko models have some very popular quick programs, including a 30 minute 'Mini 30' and a 58 minute 'Quick&Shine';
– the HomeWhiz app provides power on, settings and control via smartphone.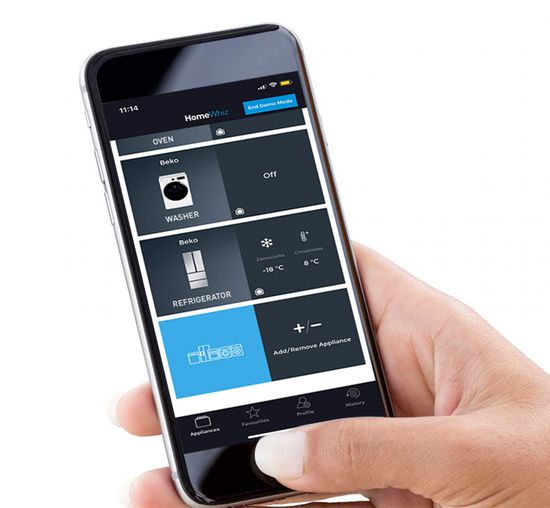 – 'All-in-One' program controls the use of tablets or liquid detergents;
– many Beko dishwashers have a sanitize cycle (Steaming Hot Cleaning). In accordance with NSF International regulations, it operates at 167°F (75°C), which is sufficient to reliably disinfect even for baby bottles. According to the company, BabyProtect+ program with antibacterial components (HygieneShield) kills more than 99% of viruses and bacteria.
– AutoDose – automatic detergent dosing.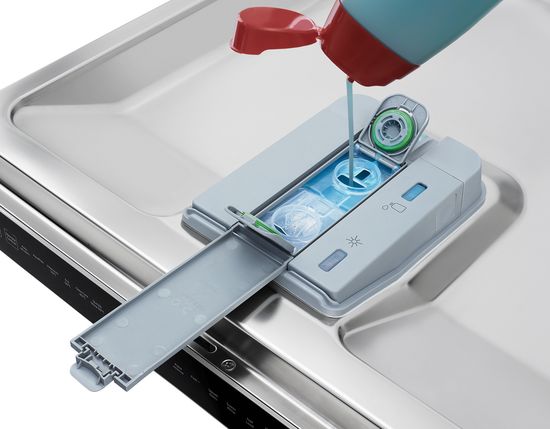 – CornerIntense – additional rotating sprinkler thoroughly washes dishes even in the tub corners.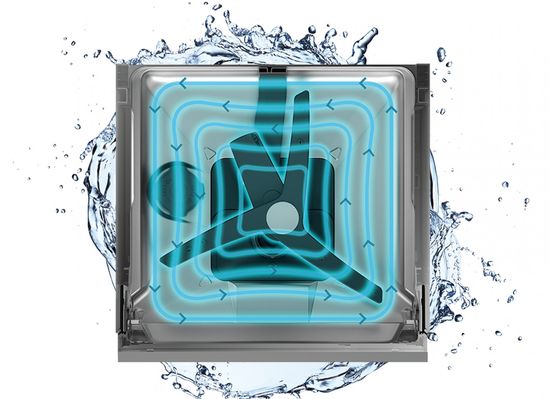 Conclusion
Although this company has been successfully operating in Europe for a long time, it appeared in America only 5 years ago. Therefore, Beko uses a rather aggressive pricing strategy, which is typical for companies in new markets. As a result, they have one of the best value for money on the American market. For example, the new Beko 13 place settings fully integrated dishwasher DIN15X20 costs only $ 315 (£ 260), but has a ProSmart inverter motor, stainless steel tub, noise level of only 49 dB, fast 'Mini 30' and Quick&Shine programs (30 and 58 minutes), delay timer, touch panel, Half Load function, and removable sliding cutlery basket. For comparison, the competitors offer models with a plastic tub, a conventional motor and a noise level from 50 dB at a price of $ 400. This factor allows Beko to successfully compete with such formidable and eminent rivals as:
– Whirlpool (Maytag) models; (Whirlpool Corporation bought Maytag Corporation in April 2006);
– GE;
Premium Miele dishwashers are substantially more expensive.
This video shows the WiFi connection of Beko dishwasher to HomeWhiz app.