Last year, companies introduced several innovative technologies in the TVs segment, including miniLED backlit with a huge number of local dimming zones, Evo OLED panel with brightness up to 1000 nits, Hisense Dual Cell with additional monochromatic matrix, etc. As a result, LCD models have become more contrast, and OLED TVs are brighter. As a consequence, the picture quality of LCD miniLED TVs with quantum dot technology (wide color gamut + color accuracy) is almost on par with OLED panels.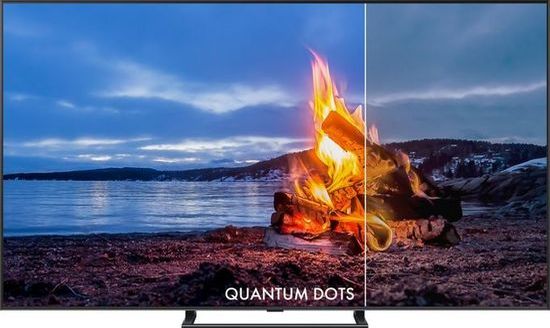 Of course, technologies still differ in viewing angles, contrast, brightness, etc. But their SDR/HDR performance is almost identical.
Unfortunately, the prices have risen along with image quality. For example, the most popular LG OLED C1 / G1 and Samsung Neo QLED QN90A (QD+miniLED) are in the same price range.
After lowering launch prices, today their 65-inch versions cost:
– LG OLED C1 – $ 1,600;
– Samsung Neo QLED 65QN90A – $ 1,600;
– LG OLED G1 – $1,800.
The prices of the new 65-inch LG OLED C2, Samsung Neo QN90B and LG OLED G2 are also almost identical. Of course, a wide range within one price segment pleases consumers, but complicates their choice. Fans of these brands are unlikely to be tormented by doubts. But for others, this review may be useful.
Contrast & Brightness
Contrast (C2 vs G2 vs QN90B):
– native contrast – inf : 1 / inf : 1 / 3,284 : 1;
– contrast with local dimming – / – / 19,937 : 1 (OLED does not use local dimming).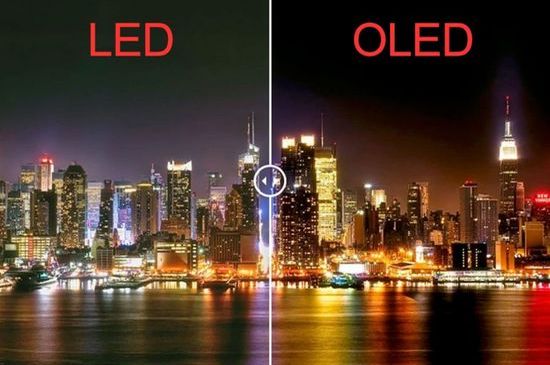 As known, the increase of native contrast reduces the viewing angles in LCD TVs. Therefore, companies always choose a compromise. But a highly efficient miniLED backlight with a huge number of dimming zones has virtually eliminated this problem. Today developers can drastically increase even small native contrast with local dimming (from 3,284:1 to 19,937:1 in the QN90B). Unfortunately, unlike other brands, Samsung's menu don't have local dimming on/off. This option is only available in PC mode via service menu.
SDR brightness, cd/m² or nits (C2 vs G2 vs QN90B):
– up to 200 / 200 / 610 (peak 100% window);
– 370 / 390 / 860 (peak 50% window);
– 435 / 450 / 2120 (peak 10% window).
HDR brightness:
– 170 / 180 / 670 (peak 100% window);
– 280 / 280 / 900 (peak 50% window);
– 850 / 1050 / 2060 (peak 10% window).
Overall, the G2 is significantly brighter vs C2 and possibly could be positioned as the brightest OLED TV. But this difference is visually manifested only when displaying small bright highlights in dark scenes.
Last year's Samsung QN90A became the brightest LCD TV of 2021. This year, the QN90B replaces it. An unprecedented HDR peak brightness of over 2,000 nits in 10% window perfectly displays even small specular highlights in any scene.
Given the brightness, the Samsung continues to outperform the LG when viewed in a bright room, but the amazing contrast gives the OLED panel an advantage when viewed in the dark.
Calibration, Color Gamut & OS
Pre/post calibration (C2 vs G2 vs QN90B):
– White Balance dE – 2.51/0.21 vs 2.66/0.48 vs 3.57/0.41 (good < 3);
– Color dE – 1.71/0.71 vs 1.99/0.82 vs 1.74/0.60 (good < 3);
– Gamma – 2.22/2.20 vs 2.28/2.21 vs 2.20/2.23 (2.1-2.3);
– Color Temperature – 7,013K/6,525K vs 7,021K/6,563K vs 6,201K/6,507K (6500K – standard).


Both famous brands traditionally show excellent settings 'out of the box', which improve to almost perfect after calibration. Color temperature of LG models is initially slightly shifted to blue, while Samsung is shifted to red. But calibration corrects it to the ideal.
Color gamut (C2 vs G2 vs QN90B):
– 78% vs 78% vs 73% (Rec 2020).
All models have a superb color gamut, almost completely covering the DCI-P3 color space. As known, it's used in most HDR content, including UHD Blu-rays. Wider сolor gamut of LG TVs (up to 5%) can only occasionally show up in the display of some scenes.
The list of supported video technologies includes HDR 10 and HLG. Additionally, LG offers Dolby Vision and Dolby Vision IQ, while Samsung supports HDR 10+ and HDR 10+ Adaptive. As known, Dolby Vision IQ and HDR 10+ Adaptive optimize image settings depending on ambient lighting.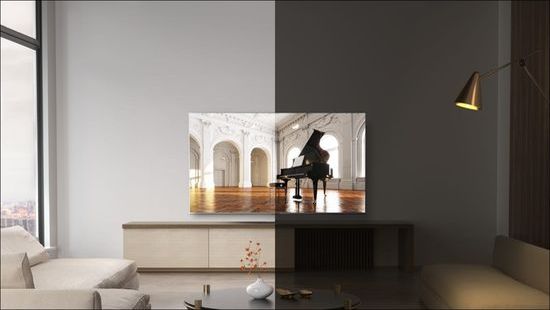 WebOS 22 vs Tizen 7.0
New OS versions offer almost all modern smart-functions. Moreover, the webOS 22 supports the creation and editing of individual user profiles. But LG offers a new 'Voice Hands Free' feature without a remote control.
Both TVs have 4x HDMI 2.1, Bluetooth, Twin Tuner, USB recording PVR, USB 2.0, Ethernet RJ45, Digital optical, Ci+ Slots, Ci+ 1.4, integrated Google Assistant & Amazon Alexa, support Timeshift and Apple Airplay. Unlike the QN90B, LG also has a 3.5mm jack and supports Apple Homekit.
LG vs Samsung
– Reflection – 80% vs 90%.
Higher peak brightness (over 2,000 nits vs 850 nits) and integrated anti-reflective layer in QN90B minimize reflections and light flare;
– Viewing angle – 90% vs 80%.
Despite the 'Wide Viewing Angle Layer' technology in QN90B, its VA panel's viewing angles are significantly inferior to OLED technology.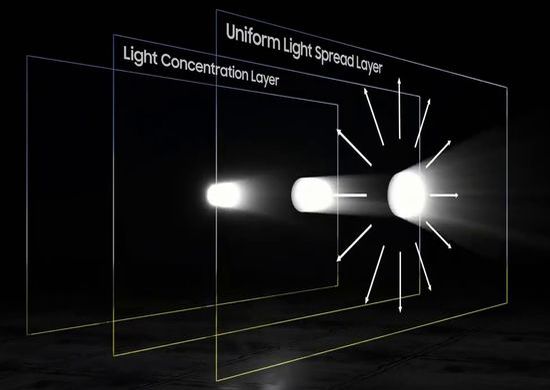 – SDR and HDR image quality is about the same and depends on the ambient light. LG is a bit better in a dark room, bright Samsung with Quantum Matrix Technology (enhanced contrast) – preferable in bright light;
– Audio – 2.2ch 40W vs 4.2.2ch 60W.
Both have HDMI ARC/eARC for streaming to external devices, and support Dolby Digidal and Dolby Atmos surround sound.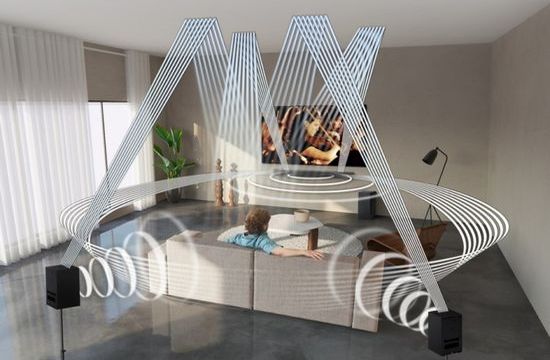 – Movies.
The perception of movies essentially depends on the sound. Besides higher power, Samsung QN90B has a native 4.2.2 Dolby Atmos speaker system, Q-Symphony feature (2 additional drivers) and Object Tracking Sound+ (sound focus according to the picture content).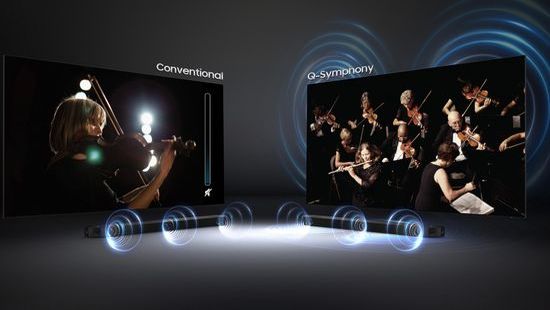 – Sports.
As a rule, fans prefer to watch sports programs in the company. From this point of view, wide viewing angles of LG OLED are preferable.
– Gaming performance.
Both models can be positioned as gaming. They have 4x HDMI 2.1, input lag 5ms for 4K@120Hz, support Variable Refresh Rate (VRR), AMD FreeSync and G-Sync. A short list of differences includes 0.2ms vs 3.5ms response time and Dolby Vision gaming license in favor of LG, and 10ms vs 13ms input lag for 4K@60Hz +HDR in favor of Samsung. In addition, at a powerful GPU in PC, QN90B supports a native frame rate of 144 hertz.
Pros & cons
LG pros
– ideal contrast with near-infinity blacks;
– great reflection handling;
– wide viewing angles.
Cons
– aggressive Automatic Brightness Limiting (ABL) too dims large bright scenes;
– imperfect uniformity.
Samsung pros
– bright;
– great interface with many apps;
– superb reflection handling;
– is ideal as a PC monitor due to the correct display of chroma 4:4:4 signals (great text clarity).
Cons
– no Dolby Vision & DTS;
– imperfect playback in slow-panning shots.
Overall, the LG OLED C2 and G2 are some of the brightest OLED models with superb contrast, which is important when viewing in the dark. Probably, they are ideal for a builder who likes to relax near the TV in the evening after work. The phenomenally bright Samsung Neo QLED 65QN90A with a peak brightness of over 2,000 nits offers the best contrast among LCD models. With local dimming, it increases a native contrast ratio from 3,284:1 to an unprecedented 19,937:1 dynamic contrast ratio. Therefore, the QN90A is unrivaled when viewed in fairly high ambient light levels, for example, in the afternoon in a sunny living room. It's perfect for a retiree or a blogger in sunny California, who likes to watch TV during the daytime.
All other specs of both TVs are premium with minor nuances. LG OLEDs have wide viewing angles, Samsung offers great sound with several proprietary technologies, etc. Probably, their consumer value can be calculated, but it depends significantly on individual preferences. In any case, both series have excellent value for money, great marketing prospects and really claim a place among this year's bestsellers.
Conclusion
For the second year, LG OLED TVs are in the same price segment as Samsung QLED miniLED models (miniLED backlight + quantum dot technology).
Prices for last year's 65-inch models:
– LG OLED C1 – $ 1,600;
– Samsung Neo QLED 65QN90A – $ 1,600;
– LG OLED G1 – $ 1,800.
This year has not brought significant changes. The prices of the new 65-inch LG OLED C2 / G2 and Samsung Neo QN90B are again grouped closely:
– LG OLED С2 and G2 – $ 2,300 and $ 2,600 (G2 is significantly brighter vs C2);
– Samsung Neo QLED QN90B – $ 2,400. Samsung Neo QLED QN95B is more expensive vs QN90B but has One Connect Box.
Both models use almost all the innovations of South Korean giants, including video and audio processing technologies, AI Upscaling, etc. Comparing their effectiveness is extremely difficult due to the equally high end result. Today, the possibilities of premium TVs are clearly redundant for most of the content, the bulk of which is SDR content via cable or satellite networks.
Comparison of the main criteria also does not reveal the winner. The perfect contrast and wide viewing angles of LG TVs match Samsung's fantastic brightness and great sound.
Therefore, the choice can be based on two criteria:
– viewing mode.
LG with infinite contrast is better for an evening or a dark room, ultra-bright Samsung with integrated anti-reflective layer is ideal for a bright living room during the day;
– brands.
In principle, both companies offer excellent service, but many may have their own experience.
This video introduces the new LG OLED G2.