Traditionally, the LG OLED 'C' series is a very popular due to the optimal price-performance ratio. In fact, they have almost flagship specs, but are significantly cheaper.
Over the past 5 years, this list has included:
– LG OLED C7 is one of the most popular OLED TV of 2017;
– LG OLED C8 was the best 4K OLED model of the 2018;
– in 2019 LG OLED C9 also made the bestseller list;
– the great 2020 LG OLED CX has nearly 4,000 rave reviews on Amazon (current price $ 1,450 for 65″ model);
– 2021 LG OLED C1 (today $ 1,600) became the 2021 bestseller.
Of course, sustained continued success has not left the market and experts indifferent, causing increased interest in each new 'C' serie.
This year was no exception, and the company expanded its OLED Evo lineup with LG OLED Evo C2 and G2.
LG C2 vs G2 vs C1
Firstly, the company has significantly expanded the range of the new series, which includes:
– 42″ – $ 1,350;
– 48″ – $ 1,400;
– 55″ – $ 1,800;
– 65″ – $ 2,300;
– 77″ – $ 3,300;
– 83″ – $ 5,450.
LG C2 vs flagship G2 (2022)
– $ 2,300 vs $ 3,000 (65-inch model);
– C2 comes with a dedicated pedestal stand vs 'Gallery Style' of G2.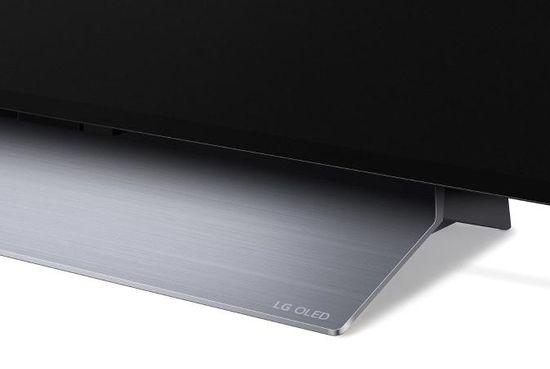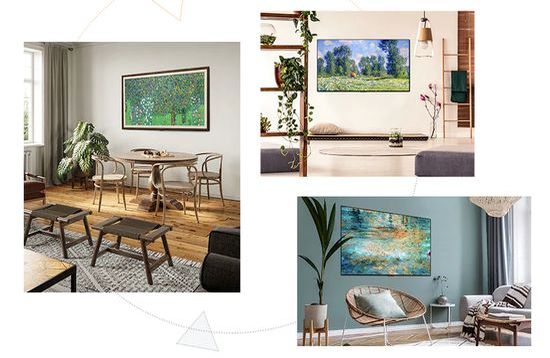 – G2 supports higher peak brightness up to 1100 nits with Brightness Booster technology for additional heat dissipation. An additional aluminum panel acts as a heatsink to protect the organic diodes from overheating.
LG C2 vs C1 (2021)
– $ 2,300 vs $ 1,600 (65-inch model);
– improved HDR performance with brighter deuterium OLED Evo panel (860 nits vs 770 nits);
– all-new α9 Gen5 vs α9 Gen4 processor;
– slimmer bezels;
– Dynamic Tone-mapping Pro Algorithm 'divides' the screen by about 10 into discrete areas for increased detail.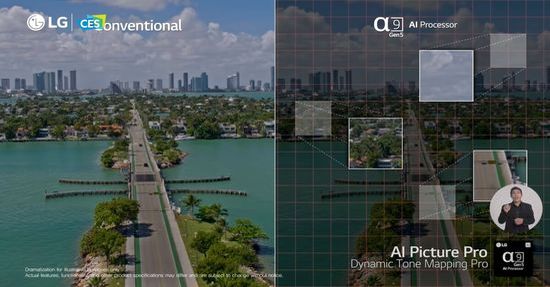 – LG's Object Background Enhancement feature better distinguishes foreground and background, increasing image depth;
– webOS 22 vs webOS 6.0;
– 7.1.2 vs 5.1.2 virtual channels of LG's AI Sound Pro;
– C2 is less stability due to reduced stand width;
– HDMI 2.1 – 48gbps vs 40gbps.
To be fair, 40gbps is also sufficient for all modern formats.
Image quality
In 'Expert (Dark Space, Night)' Picture Mode, with OLED Light at 'Max', Peak Brightness on 'High', and the Color Temp set to 'Warm 50', C2 SDR peak brightness varies from 180 cd/m² (nits) for 100% window up to 435 nits for 10% window. The max peak brightness is reached in the 'Vivid' Picture Mode, with Adjusted Contrast at 'Max', Auto Dynamic Contrast on 'High' and the Color Temp set to '0' and is almost 530 nits with a 2% window. But, of course, color accuracy is reduced at these settings.
Peak HDR brightness in the 'Cinema' HDR Picture Mode with OLED Pixel Brightness, Contrast, and Peak Brightness all at their max settings, with Color Temperature at 'Warm 50' varies from 170 nits in 100% window to 860 nits in 2% window.
Auto Dynamic Contrast to 'High' and Dynamic Tone Mapping increase brightness slightly.
Traditionally for LG, the C2 has great Pre Calibration 'out of the box', and almost perfect Post Calibration results.
Pre Calibration vs Post Calibration
– White Balance dE – 2.51 / 0.21 (good value < 3);
– Color dE – 1.71 / 0.71 (good value < 3);
– Gamma – 2.22 / 2.20 (2.1 – 2.3);
– Color Temperature – 7.013 K / 6.525 K (6.500 K is standard color temperature).
Color Gamut corresponds to the premium level. It exceeds 99% for the DCI-P3 color space, and is about 75% for BT2020. As known, almost all modern HDR content, including on UHD Blu-ray, uses DCI-P3.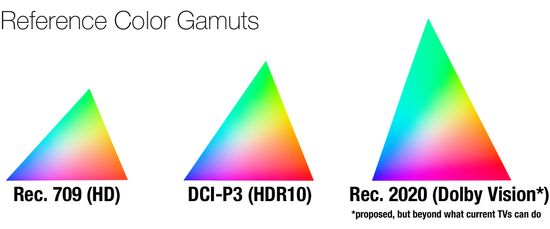 Game Mode & Sound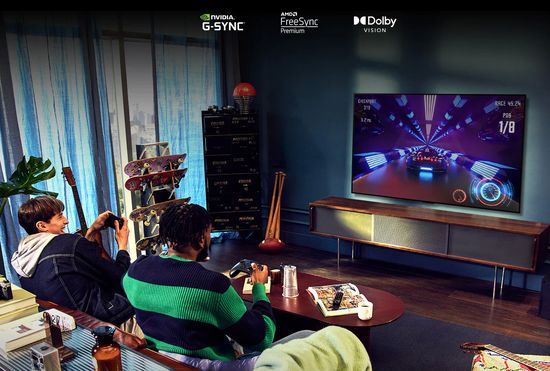 The new LG OLED Evo G2 and C2 offer a complete package of gaming features including:
– four full-fledged HDMI 2.1@48 Gbit/s interfaces;
– Input Lag ~ 5 ms and Response time ~ 1 ms.
As known, Input Lag is the delay between the commands and screen, and Response time is the time pixels take to change from black to white (or from one shade of gray into another);
– 4K@120Hz;
– AMD FreeSync Premium;
– Variable Refresh Rate (VRR).
In fact, a variable refresh rate (VRR) is a dynamic display refresh rate. It eliminates stuttering and tearing by synchronizing the refresh rate with the frame rate of the video game and making motion on the screen smoother;
– G-sync compatible;
– Dolby Vision Gaming;
– Game Optimizer.
Game Optimizer displays many additional functions on the screen, including ALLM (Auto Low Latency Mode), VRR or AMD FreeSync.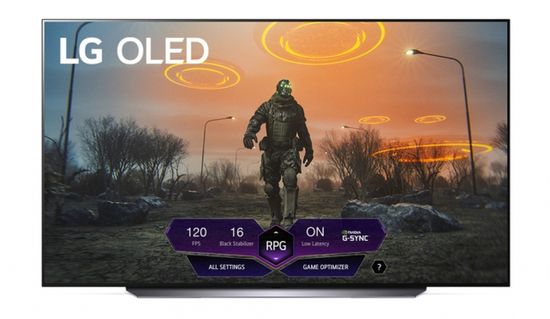 The 120Hz panel and great motion handling ensure smooth playback of even highly dynamic scenes, including games, sports, etc. Unfortunately, interpolation is sometimes accompanied by Soap Opera Effect.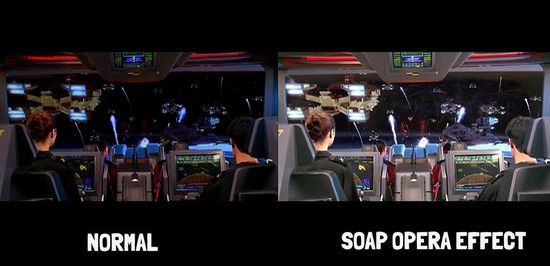 Sound
– HDMI eARC (Enhanced Audio Return Channel – digital audio channel for lossless audio transmission);
– Dolby Atmos;
– virtual 7.1.2-channel sound.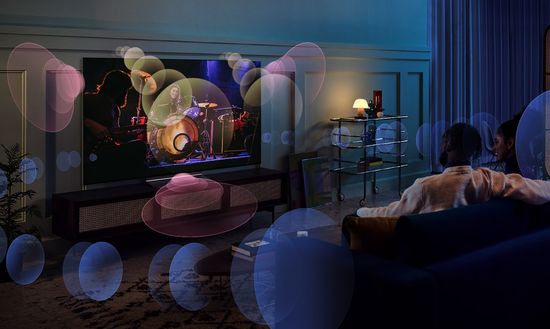 – 40W 2.2 sound system;
– no DTS:X;
– quite powerful basses.
Unfortunately for music lovers, audio playback is accompanied by significant fluctuations in the low frequency range (50-150 Hz). This is an inevitable compromise for narrow design. But dialogs, voices and trebles are reproduced very clearly. On the other hand, owners of TVs in this price segment usually prefer to use a soundbar, which will reveal all the pros of the virtual 7.1.2 soundscape and Dolby Atmos.
Other
Starting this year, the company renumbers webOS versions. For example, the new models use webOS 22 instead of last year's webOS 6.0.
Key features:
– customizable profiles (new).
WebOS 22 integrates personal profiles into the in-house interface to create and customize personalized content recommendations;
– very many apps;
– Amazon Alexa & Google Assistant;
– Intuitive navigation;
– Apple Airplay 2 & Apple Homekit;
– Hands-Free Voice Control (new);
– a triple tuner for recording several programs.
Following a new trend, the company offers the HDR calibration option for the first time. Indeed, the price of this service today reaches several hundred dollars, and the built-in function seems to be a very significant bonus. Unfortunately, the company only offers Calman software. Accordingly, the use of this function additionally requires a colorimeter. However, the California chef or Orleans hairdresser is unlikely to kept a $ 500 or more professional colorimeter in their closet. But even if it was inherited from the grandmother, calibration requires certain skills. Given these factors, the practical value of HDR calibration seems doubtful.
Conclusion
Pros
– 10 bit OLED Evo panel with peak brightness up to 850 nits;
– 'infinite' OLED contrast;
– perfect black;
– great viewing angles and reflection handling;
– HDMI 2.1 with 4K@120Hz;
– AMD FreeSync Premium;
– VRR & G-Sync compatible;
– low Input Lag and Response Time;
– Dolby Vision & Dolby Atmos support;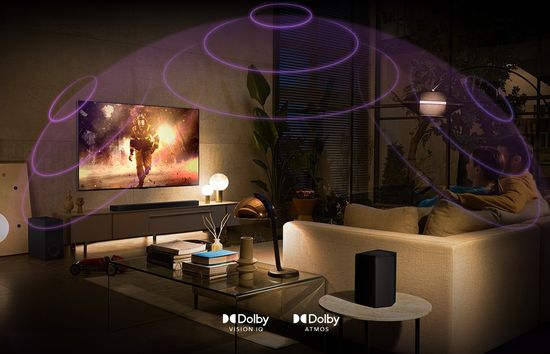 – Dolby Vision IQ;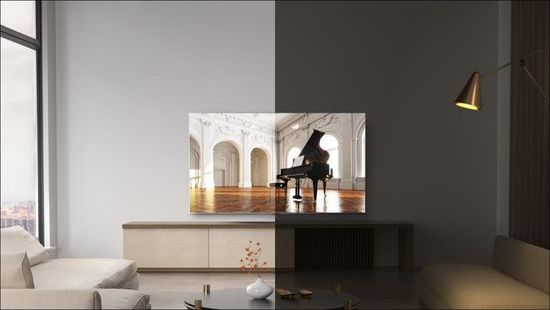 – α9 Gen 5 AI processor.
Cons
– too aggressive Automatic Brightness Limiter (ABL);
– no DTS:X;
– too narrow stand reduces stability.
The South Korean giant has not changed its tradition, once again expanding the great OLED 'C' series. Its launch price was as high as $2,500, but today it's down to $2,300 for a 65-inch TV. If prices drop further, the C2 could very well be one of the cheapest premium OLED TVs of this year. Curiously, 2021 LG OLED C1 ($ 1,600) and LG OLED G2 ($ 3,000) are also among its competitors.
Of course, this list is much wider and includes:
– Samsung S95B and Sony A95K with innovative hybrid QD-OLED panel from Samsung Display;
– continuation of the great Samsung Neo QLED series with mini LED backlight, including QN95B, QN90B and QN85B series;
– great new Hisense and TCL TVs.
But a great reputation, good specs and an affordable price provide it excellent marketing prospects despite its more than formidable competitors.
This video introduces the LG OLED Evo 2022 lineup.