According to many experts, last year's LG G1 with innovative deuterium (deuterium oxide) OLED Evo panel, it's rightfully one of the best OLED models on the market. As known, organic deuterium can withstand a higher voltage, allowing developers to increase panel brightness without reducing its lifespan. To be fair, its specs are inferior to the gorgeous Sony XR A90J OLED with innovative Cognitive Processor XR, but the huge price advantage ($ 2,200 vs $ 3,300 for 65″ model) is a very weighty argument in its favor. Therefore, the interest of experts in its new version this year is quite obvious.
G2 innovations
The deuterium OLED Evo panel with the new Brightness Booster technology is the highlight of the new series. In fact, new technology increases the heat dissipation efficiency, allowing a further increase in voltage and therefore brightness without reducing the lifespan. According to the developers, it will be able to provide an increase in peak brightness up to 1100 nits. The picture shows its actual increase vs last year's C1 with a conventional OLED panel, the brightness of which in HDR mode reaches 760 nits in a 2% window.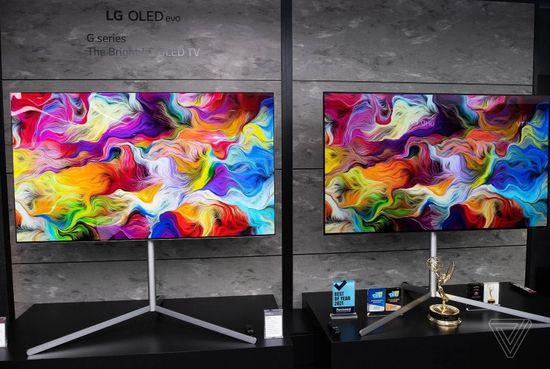 Probably, LG's latest Alpha 9 Gen 5 processor can also be positioned as a significant improvement. It uses deep learning to detect and enhance individual objects.
According to the company, the new processor and software should improve the efficiency of AI upscaling. In addition, a new Dynamic Tone Mapping Pro algorithm should increase detail by dividing the screen into discrete areas (up to 10).
Finally, LG's Object Background Enhancement feature in Dynamic Vivid Mode will be able to create a greater depth of field by processing the foreground and background separately.
The company has expanded the range of the new series by adding 83 and 97-inch models to 55-inch, 65-inch and 77-inch TVs in G1. In fact, the 97-inch LG OLED G2 could well replace the projector as a home theater.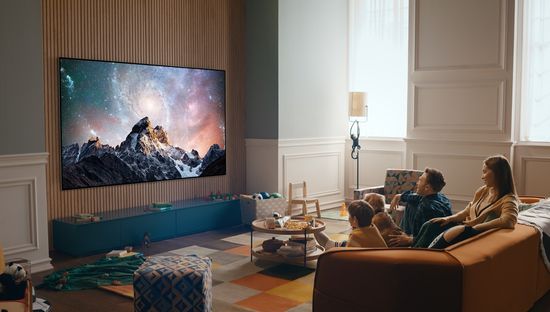 With a thickness of only 15 mm, Gallery design turns this TV into an elegant interior element.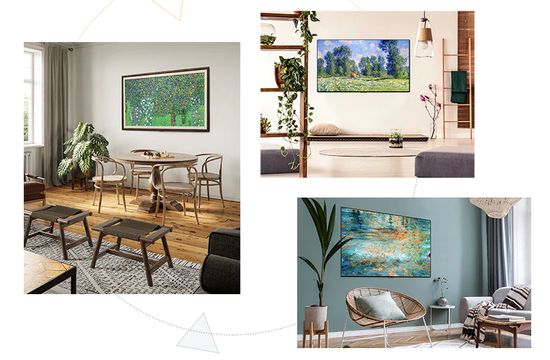 A snug fit of the TV to the wall is ensured with the built-in wall mount.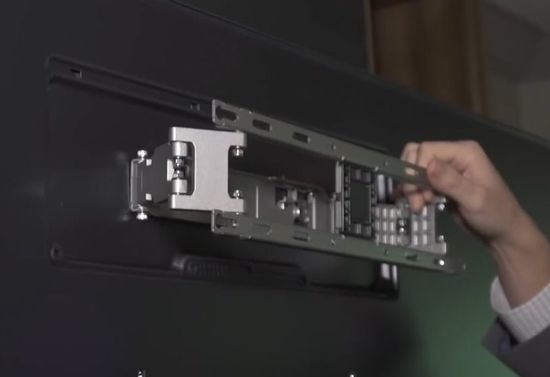 As known, the TV segment is developing in several directions, including:
– LCD TVs.
The list of the best last year's premium models with quantum dot technology, and Local Dimming based on mini LED backlit or Dual Cell technology includes, for example, Samsung Neo QN90A 4K / QN900A 8K mini LED and Hisense 75U9DG Dual Cell;
– OLED and micro LED panels with self-emitting organic LEDs.
Micro LED panels provide impeccable image quality on a huge screen, but are insanely expensive. More affordable OLED TVs also work without backlit, providing ideal contrast, and compete with premium LCD TVs;
– hybrid Sony A95K with new QD-OLED panel from Samsung Display, which was unveiled at CES 2022 (price unknown);
– Laser TVs with a screen of 100 inches or more.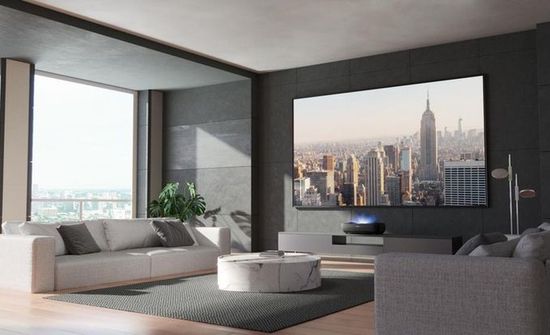 The Chinese giant Hisense dominates this segment quite confidently. In particular, at CES 2022 the company introduced new PX1-PRO and L5G laser TVs.
But 'Laser TV' is confusing some consumers. Strictly speaking, these models are actually UST (Ultra Short Throw) laser projectors with a built-in TV tuner. On the other hand, any projector can formally be positioned as a TV with a screen outside the case. But most companies, including Epson, Optoma and BenQ, prefer to position their similar models as projectors.
Today, LCD and OLED models occupy almost the entire market and compete fiercely with each other. As known, brightness is one of the main pros of LCD technology. In particular, today's premium OLED models deliver 700 to 800 nits of peak brightness vs 1,000 nits of even mid-range LCD models with VA-panel. Of course, this factor encourages manufacturers of OLED TVs to increase the brightness of their models.
Brightness
About 5-10 years ago, high brightness was only necessary to compensate for ambient light. But brightness of even budget modern TVs usually exceeds 400 nits (cd / m2), and its required level for comfortable viewing in daylight is only 350 nits.
But the diagonal increase trend and the new HDR (High Dynamic Range) technology have changed this situation. Increasing the screen area and ensuring high HDR performance required an increase in panel brightness.
As known, high HDR performance provides artifact-free reproduction of even small and bright details, which is important when viewing HDR content. Today it's available, for example, in Dolby Vison format on 4K Blu-ray or on some streaming services, including Disney Plus and Netflix.
But the most common cable and satellite TV offers only SDR (Standard Dynamic Range) content.
SDR vs HDR:
– colorimetric color parameters.
The SDR format complies with the Rec.709 standard, which covers up to 36% of the spectrum perceived by the human eye. HDR uses wider BT. 2020 standard, which covers almost 76% of the spectrum;
– 8-bit vs 10-bit color depth.
Basically, SDR uses 8-bit color depth, (16.777.216 color gradations), and the minimum color depth for HDR is 10-bit (1.073.741.824 color gradations) or more, providing smoother color transitions in the image.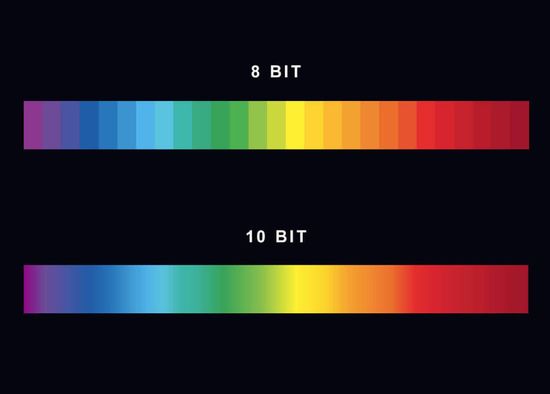 In principle, SDR can also use 10 bit, but in practice almost all content is compressed with 8-bit color depth;
– brightness.
In addition to colors, the human eye perceives brightness. SDR content is limited to 100 nits, HDR can theoretically go up to 10,000 nits.
These factors provide higher image quality in HDR format.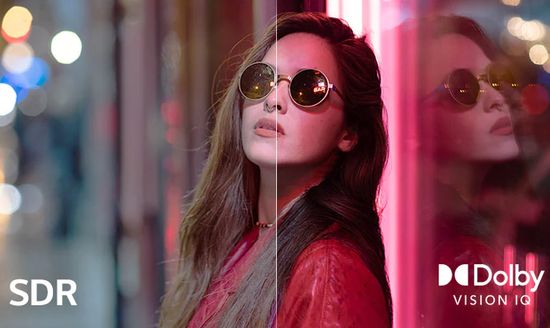 But for SDR content, even 600 nit brightness is already redundant.
LG G2 OLED Evo with Brightness Booster
South Korean developers have found an elegant solution to the problem of increasing brightness in OLED TV. In fact, Brightness Booster uses the components of the TV case to dissipate heat. This quasi-radiator additionally cools the panel, allowing developers to increase brightness without overheating. In principle, Sony and Panasonic are already using a similar technology in the Sony A90J and all Panasonic OLED xZ2000.
According to the developers, their system is quite efficient, and will be able to increase peak brightness to 1,100 nits without overheating. Of course, its efficiency can only be verified after actual testing. For example, max settings of the Sony A90J increase the peak brightness to 1,300 nits in the 2% window, but the TV automatically lowers it due to the rapid and intense heating.
Efficient heat dissipation also eliminates screen image retention. But, most importantly, lower temperatures increase the lifespan of blue organic diodes, which is one of the problems of OLED technology. As known, green LEDs have a lifespan of 130,000 hours, red emitters – 50,000 hours, and blue – only 15,000 hours.
Like G1, G2 uses a 10-bit matrix.
G1 supports HDR10, Dolby Vision and Hybrid Log Gamma (HLG) formats. The new series additionally supports Dolby Vision IQ. Using light sensors, it provides automatic image calibration depending on the ambient light and content type.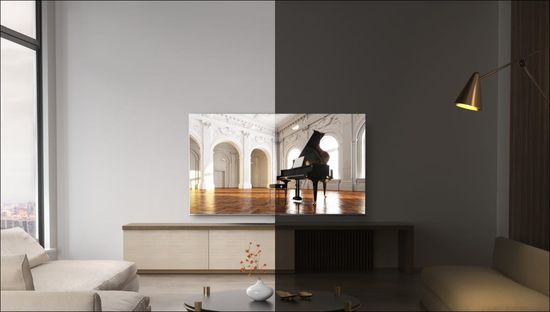 The LG G1 and G2 support the open AV1 codec for Internet video, which, unlike the previous VP9, supports dynamic metadata for Dolby Vision.
CalMAN's auto-calibration and PatternGen-generated patterns should make calibration easy. But it's unlikely that the user keeps a colorimeter like SpectraCal C6 HDR2000 worth about $ 800 in the nightstand. Therefore, this bonus seems quite exotic.
Audio & Games
Since 2017, all premium LG TVs support Dolby Atmos surround format using built-in speakers or an external soundbar. The AI Sound Pro of G2 with new Gen 5 processor supports 7.1.2 virtual channels vs 5.1.2 channels in G1.
Both series are equipped with WiSA technology for wireless transmission of multi-channel audio.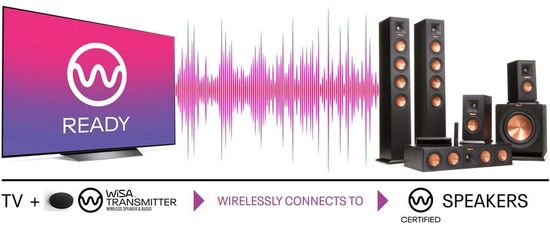 As known, the WiSA Ready platform was developed by Summit Wireless Technologies Inc and the WiSA (Wireless Speaker and Audio Association).
It's designed to broadcast audio content from the TV to compatible WiSA speakers (Klipsch, Bang & Olufsen, Axiim, Enclave Audio, etc). The technology works with all formats, including Dolby Atmos. Moreover, the system supports up to 8 uncompressed channels. According to WiSA, the sound quality is 20 times better than Bluetooh and Wi-Fi.
The built-in support for Google Stadia and GeForce Now services corresponds to the premium gaming level. Last year's G1 got the Game Optimizer option (grouping key gaming parameters).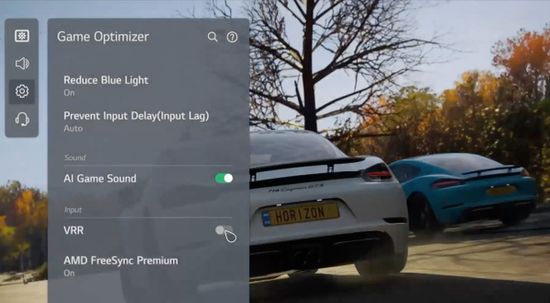 In G2, this feature automatically optimizes settings according to the game type, such as first-person shooter (FPS), role-playing game or real-time strategy (RTS). The user can choose one of the suggested presets or select the settings manually. Additionally, menu offers quick access to the new Dark Room Mode, which optimizes screen brightness in the dark.
Like all LG OLED TVs, the G2 is compatible with Nvidia's G-SYNC, AMD's FreeSync Premium, has HDMI 2.1 and supports Variable Refresh Rate (VRR), ALLM, eARC and HGiG mode.
As known, TV manufacturers, game and console developers formed the HDR Gaming Interest Group (HGIG) to unify and standardize HDR gaming.
Both series are Eyesafe-certified, which certifies blue level adjustment and flicker-free operation.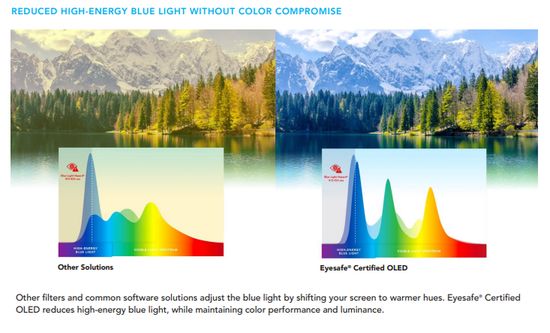 As known, these factors affect eye fatigue, especially in game mode.
LG OLED G2 vs G1
– increased HDR performance by increasing peak brightness (up to 1100 nits vs 850 nits) with the new Brightness Booster technology for OLED Evo;
– Alpha 9 Gen 5 vs Gen 4 processor – deep learning to detect and enhance individual objects – improving AI upscaling efficiency;
– increasing detail – dividing the screen into discrete areas with new Dynamic Tone Mapping Pro algorithm.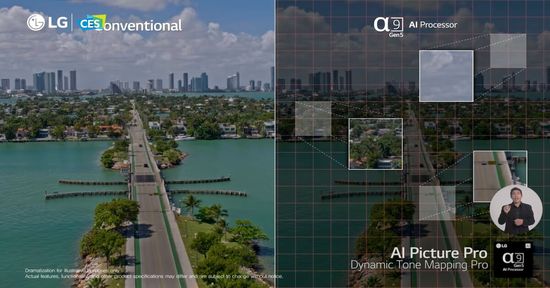 – greater depth of field – separate analysis of foreground and background with Object Background Enhancement feature in Dynamic Vivid Mode;
– audio configuration – 7.1.2 vs 5.1.2 channels (surround sound enhancement);
– Dolby Vision IQ support – automatic image calibration depending on the ambient light and content type;
– webOS 22 vs webOS 6.0 – enhanced functionality, including a new option with user profiles;
– G2 additionally includes big 83 and 97-inch models (G1 – 55 / 65 / 77-inch TVs only).
– improved Game Optimizer (presets and auto settings optimization);
– new Dark Room Mode for games.
– new Magic Remote MR22GA with voice control and cursor (built-in gyroscope).
Conclusion
The price of the G2 series is still unknown, but it's unlikely to be significantly different from the starting prices of the G1. Last year, the starting price of the 65-inch G1 was $ 3,500. Today it costs $ 2,200 and is in many top lists among best TVs of 2022. So a 65-inch G2 could cost around $3,500. Accordingly, the difference may vary in the range of $ 1,000 – $ 1,500.
Of course, the list of improvements looks impressive. But the increase in peak brightness is only important for HDR mode, and access to HDR content is still limited to several services, including Disney Plus, Netflix, etc. The difference in perception when playing SDR content through cable or satellite TV is unlikely to be significant. But without this factor, the price difference may be excessive.
Also, just like last year, the new LG OLED TVs will have to compete with the great Samsung Neo QLED 2022.
This video offers an overview of LG OLED 4K TVs at CES 2022, including the LG G2 / C2 / B2 / A2 and Z2 8K.