The end of winter is the best period for a leisurely choice of consumer electronics due to their price stabilization after lowering the starting level. Of course, this does not apply to lucky buyers who made a good deal on Black Friday.
During this period, the most popular TVs already have consumer reviews. In addition, the January CES allows experts to analyze the trends and prospects of the current year. An analysis of these factors greatly simplifies the optimal choice. This year is no exception, and authoritative sites have already published their top lists.
Of course, the products of innovative industry leaders are of the greatest interest. In recent years, this list includes Japanese Sony, South Korean Samsung and LG, Chinese TCL and Hisense. Of course, it can be expanded with Vizio, Philips, etc, but their innovative contribution is significantly lower.
A sneak peek of their models at CES 2022 gives you a glimpse of this year's trends.
Sony 2022
Sony Master Series A95K based on the Google TV platform with QD-OLED panel by Samsung Display and with Cognitive Processor XR was the biggest innovation sensation of the year.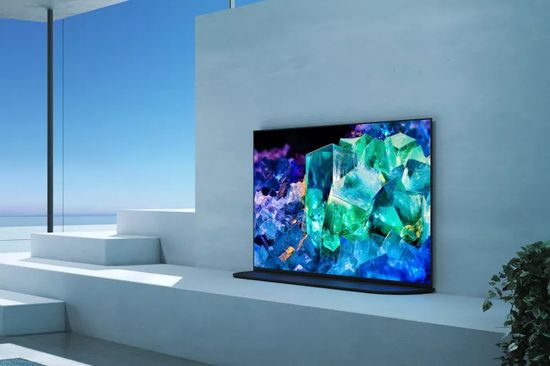 Curiously, Samsung postponed the announcement of its own QD-OLED TV until the summer, losing the palm to the Japanese giant.
Its price is still unknown, but Sony A95K will compete with LG G2 OLED Evo TV. But indirectly, it can be predicted. For this spring, Dell has announced a 34-inch QD-OLED gaming display for a surprisingly reasonable price of just $1,300 (around £ 960). Given the approximate proportions of prices and sizes, the price of the first QD-OLED TV could well range around $ 2,000 for a 65-inch model.
Samsung and LG 2022
Samsung has focused on improving picture quality and immersive sound in the Micro LED, Neo QLED and Lifestyle lineups.
New 110", 101" and 89" Micro LED panels support:
– Art Mode (pictures / photos on the screen).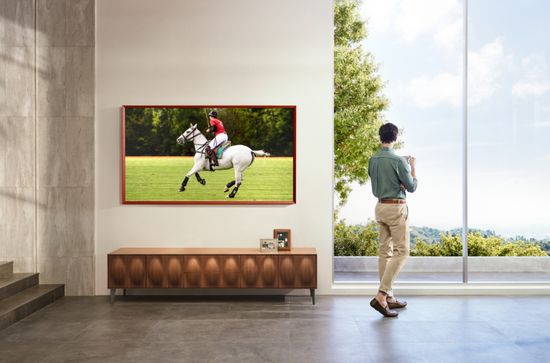 – Multi View (content from four HDMI ports in 4K@120fps);
– Dolby Atmos.
Neo QLED series received Neo Quantum Processor and Dynamic Sound Experience. Together with the BLU (back-light unit), new processor increases the brightness control level from 12 to 14-bit gradations, providing 16,384 steps vs the previous 4,096 steps.
This series uses the Shape Adaptive Light control (blooming reduction), Real Depth Enhancer (multi-intelligence algorithm to increase immersion effect) and auto brightness adjusting with a built-in light sensor considering the day/night in EyeComfort mode. The series also has additional multi-channel speakers for Dolby Atmos, and the Object Tracking Sound Pro with improved surround sound.
In addition, new anti-glare, anti-reflection and anti-fingerprint Matte Display in Lifestyle TVs has been successfully certified by Underwriter Laboratories.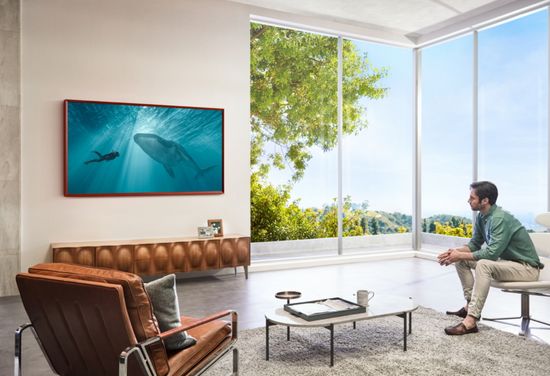 The strategy of another South Korean giant is similar. At CES 2022, LG unveiled the OLED A2 / B2 / C2 / G2, including the unprecedentedly huge 97-inch G2, which are upgraded versions of last year's popular OLED A1 / B1 / C1 / G1 series.
Innovations:
– Alpha 9 Gen 5 processor;
– improved Dynamic Tone-mapping Pro algorithm (increased detail and overall color accuracy);
– Dynamic Vivid mode (improving the background);
– Precision Dimming Pro+ miniLED in QNED series;
– webOS 22;
– AI Brightness, AI sound, Game Dashboard Optimiser, Ambient Mode and several profiles;
– OLED Evo panel in C2;
In the second quarter, the company promises to introduce OLED.EX displays with EX Technology algorithms, also based on deuterium technology.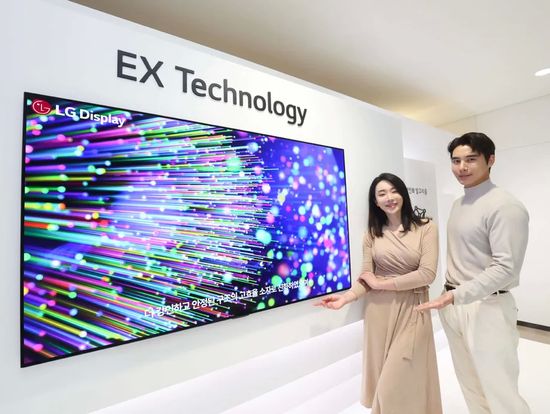 TCL and Hisense 2022
TCL has announced the use TrueCut motion from California-based Pixelworks company.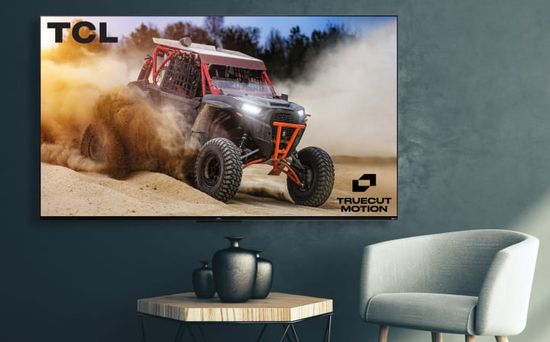 As known, Pixelworks is one of the leaders in the segment of SoC solutions for the consumer electronics. In fact, TrueCut Motion is a set of algorithms that provide auto-calibration and eliminate motion blur, judder and the "soap opera" effect. For gamers, models will support 4K@144Hz.
Range:
– XL Collection expands with 98-inch TCL R754 QLED 4K TV (Google TV, under $8,000) and 85-inch 8K QLED model;
– 85-inch TCL X925 Pro OD Zero QLED TV – Google TV + mini-LED backlit (great contrast) + Quantum Dot color (Quantum Dot technology with wide color gamma and high color accuracy);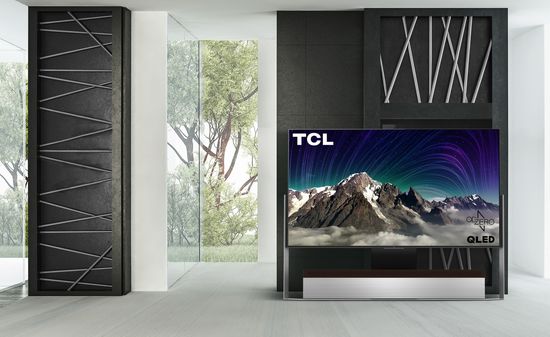 – announcement of the further development of the legendary the 6-Series Roku TV.
Hisense introduced the new TriChroma PX1-PRO laser TV and extended range of ULED and LED TVs at Google TV smart platform.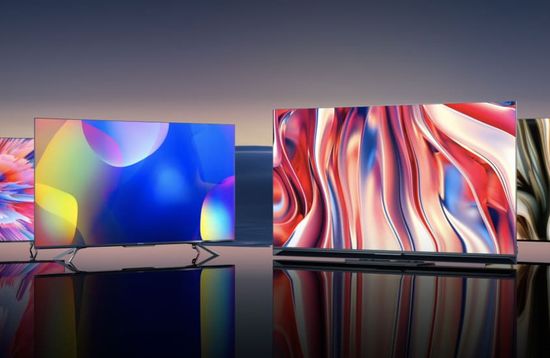 Range:
– flagship U9H Series with mini-LED backlit (up to 2,000 nits of peak brightness for HDR, 1,280 local dimming zones and 4K@120Hz support);
– U8H Series is an improved version of the bestseller U8G (2021). It also has up to 2000 nits peak HDR brightness, mini-LED backlit, quantum dot technology, and supports 4K@120Hz;
– gaming U7H Series (quantum dots, Game Mode Pro, ALLM, and a 120Hz refresh rate).
All series support Dolby Vision, Dolby Atmos and HDMI eARC;
– U6H Series – budget series with 4K@60Hz;
– A7H, A6H, and A74H without Quantum Dot Color with Google TV;
– three-laser Hisense PX1-PRO Laser TV – approximately $ 3,500 without screen.
Unfortunately, the company was silent about the further development of the promising Dual Cell technology, which was first implemented in Hisense 75U9DG.
Popular TVs 2021
Range:
– Sony Bravia XR A90J OLED with innovative Cognitive Processor. The price of this one of the best current OLED model has dropped from $ 3,800 to $ 3,300 (65″);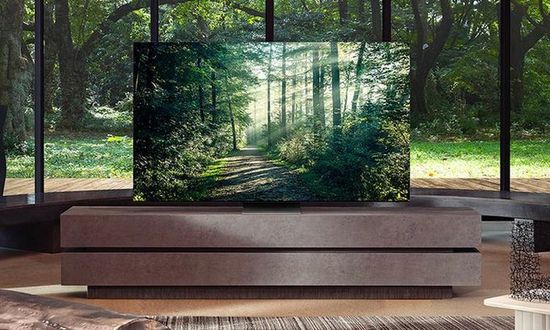 This gorgeous 8K TV can rightly be considered one of the best LCD models of 2021. But the starting price of $ 4,500 (65″) drastically limited its popularity. An unprecedented price cut to $ 2,700 ($ 3,000 on the company's website) put the QN900A on many top lists;
– LG G1 OLED – this a worthy competitor to the Sony A90J with bright OLED Evo panel costs $ 2,200 (65″). Its specs are inferior to the Sony A90J, but the over $ 1,000 difference is too much;
This brightest (1,860 nits peak HDR brightness) and contrast (26,000: 1 with Local Dimmimg) TV of 2021 with an excellent color gamut (90% DCI-P3 and 70% Rec 2020 color coverage) and a full range of Samsung's innovations has fallen in price from $ 2,000 to $ 1,800 (65″);
– LG C1 OLED is a complete counterpart to the G1. But it has a regular OLED panel instead of the OLED Evo. This great TV tops many of last year's top-lists and is very popular this year. Today it costs $ 1,730 (65″);
– TCL 6 Series R646 (2021) and Hisense U8G remain an excellent choice in the mid-budget segment. Their cost $ 1,300 and $ 1,000 (65″). Curiously, popularity of TCL R646 is inferior to the TCL 6 Series R635 (2020), whose 65-inch version is only $100 cheaper ($ 1,200 vs $ 1,300).
Conclusion
CES 2022 mainly showed improved versions of last year's popular models, and the Sony A95K with super-innovative QD-OLED panel from Samsung Display. Of course, consumers can wait until spring / summer and choose the 2022 model, but their starting prices are unlikely to come down until the fall. The specs of the new TVs are impressive, but the launch prices of, for example, the new Samsung Neo QLED 2022 are also quite high. Therefore, choosing already proven 2021 models is a perfectly reasonable alternative in terms of value for money.
In addition, this aspect has an additional nuance. About 5-10 years ago, any new model usually provided a significant increase in image quality due to a relatively low base. For example, quantum dot technology has radically improved image quality.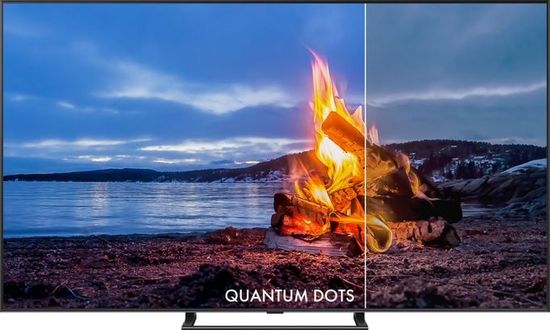 Local Dimming technology also provided impressive results.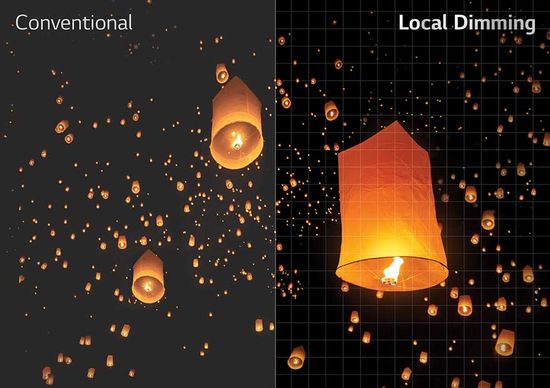 But the possibilities of even mid-budget modern TVs are often redundant for satellite or cable TV content. The difference is perceived only when playing HDR content or on a big screen from 75 inches and more. From this point of view, 2020/2021 models are great for most consumers. Moreover, their wide range allows the consumer to easily choose the optimal model from $ 1,000 for the Hisense U8G to $ 3,300 for the Sony A90J OLED (65-inch models).
This video presents Samsung Neo QLED QN900A 8K.