The first quarter of 2022 is coming to an end, allowing some generalizations to be made in the TVs segment. Traditionally for recent years, most industry leaders have presented their technological innovations, while simultaneously continuing to develop the most successful areas of the past years.
Samsung
– announced Samsung QS95B 4K with innovative hybrid QD-OLED panel.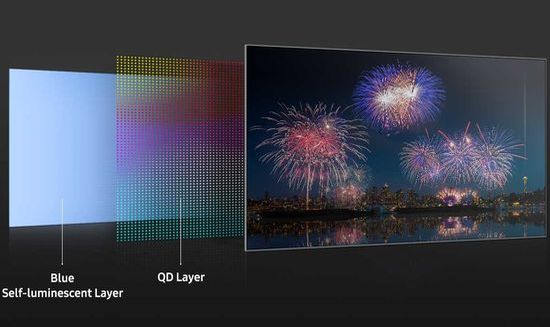 – QN95B / 90B /85B 4K and QN900B / 800B / 700B 8K Neo QLED miniLED series, which should cement the phenomenal success of Neo QLED miniLED QN900A 8K and QN90A 4K (2021).
LG
– announced OLED.EX screen, which uses deuterium technology and proprietary algorithm-based EX Technology. It can be positioned as an improved version of the OLED Evo panel;
– LG OLED G2 and C2, which may well surpass the gorgeous LG OLED G1 and C1 from last year.
Sony
– Sony Master Series A95K QD-OLED TV.
TCL & Hisense TVs
In the past 5 years, two Chinese giants TCL and Hisence burst into the arena of confrontation between two South Korean giants and successfully joined their competitive battles. Moreover, they more than compensate for the time lag with innovative enthusiasm.
Suffice it to recall the epochal march of TCL, which from 2018 to 2021 developed and implemented four generations of miniLED backlit, presenting the final OD-Zero version at CES 2021.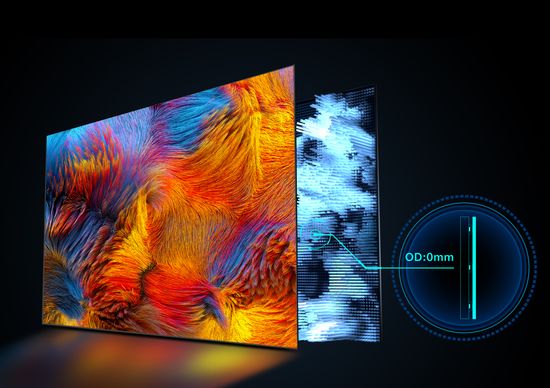 In turn, Hisense ushered in the 'Laser TVs' era. Probably, a physicist can smile skeptically from this name, which clearly contains a marketing component. In fact, these models are quite powerful laser UST (ultra short throw) projectors with a built-in TV tuner. But, strictly speaking, any projector with a TV tuner can be positioned as a TV with a screen outside the case. However, Epson, BenQ, Optoma and other leaders in this segment prefer to traditionally position their similar models as UST projectors.
The Dual Cell technology in Hisense 75U9DG (2021) was another significant contribution of the Chinese company to the progress of TVs.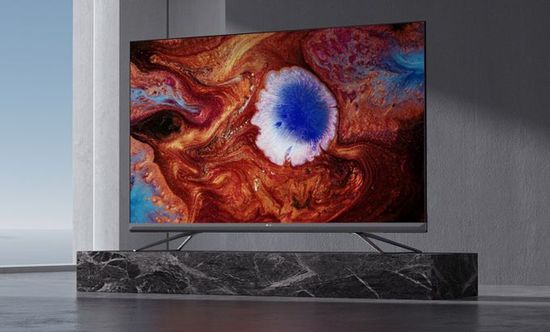 Today, this 75-inch model costs $ 3,500, but the company is still silent on its further development. But regardless of the further development of this technology, the elegance of the idea brings aesthetic pleasure. The developers used an additional monochromatic matrix, the state of the pixels of which controls the backlit of the RGB layer. In fact, each of its pixel works as a primitive local dimming zone in miniLED backlit.
TCL & Hisense TVs 2022
Like South Korean competitors, Chinese companies successfully combine innovation with the development of the most successful previous projects.
For example, this year TCL expanded last year's XL Collection with a 98-inch TCL R754 QLED 4K TV ($ 8,000) and 85-inch X925 Pro OD Zero QLED TV ($ 10,000).
Importantly, both TCL series use the Google TV platform, which is rapidly growing in popularity.
The legendary 6-Series Roku TV is also not forgotten, and company announced its new version. Last year's TCL 6 Series (R646) has become one of the bestsellers in the mid-budget segment. Today it costs $1,300 for 65-inch model.
Like TCL, Hisense's new miniLED TVs also use the Google TV platform. Perhaps the company will continue to reduce the use of the Hisense Vidaa U platform in favor of Google TV.
In addition, Hisence is predictably expanding its lineup of 'Laser TVs'. At CES 2022, the company unveiled the new PX1-Pro and L5G models.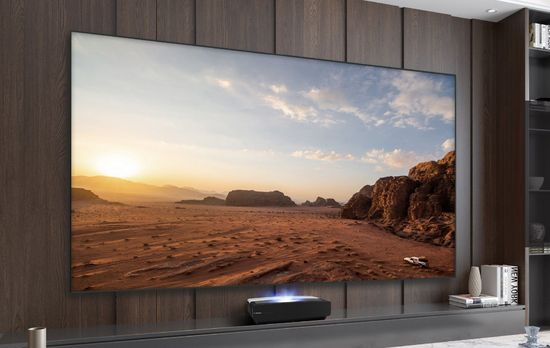 Together with the L9G released in September, they cover almost all price segments of UST 'living room' projectors, which are positioned as an alternative to TVs.
Of course, increased demand quite predictably caused fierce competition, and today this segment offers models from very famous companies, including Epson, Optoma, BenQ, etc. Already this year great LG HU715Q and JMGO U2 have joined the list of innovative triple-laser UST 4K projectors. Both are sold for $ 3,000 without the optional UST ALR screen. But Hisence models look quite confident even in such formidable surroundings.
Hisense Laser TVs
Today the company offers L9G, PX1-Pro and L5G models. All projectors provide 4K UHD (3,840 x 2,160) resolution, 1,000,000:1 dynamic contrast ratio, and image size over 100 inches with Throw Distance between 10 and 20 inches. They have built-in Dolby Atmos, Wi-Fi, Bluetooth, Google Assistant, eARC, Filmmaker Mode, Android TV, MEMC, ALLM, support HDR10 / HLG, Chromecast, WiSA standard and Alexa.
Difference List
-Brightness – 2,200 Lm (PX1-Pro) vs 2,700 Lm (L5G) vs 3,000 Lm (L9G).
-Screen
The PX1-Pro comes without a screen and costs $ 3,500. The L5G and L9G have 100″ / 120″ UST ALR screens, but cost $ 3,300 / $ 4,000 and $ 4,500 / $ 5,600, respectively. In addition, PX1-Pro has Digital Lens Focus (DLF) which provides ultra-fine focus tuning on screen from 90 to 130-inches via remote.
-Light engine
The PX1-Pro and L9G are triple laser DLP with TriChroma technology and provide color covering 107% of the BT.2020 color space.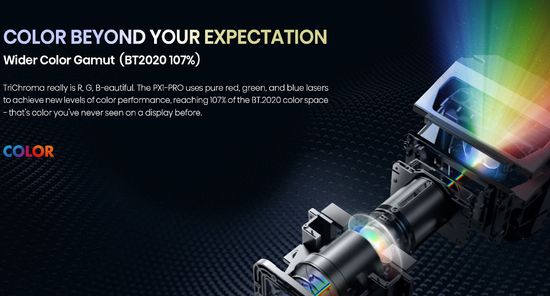 L5G use blue laser and phosphor color filter (X-Fusion laser engine), providing only 83% of the DCI-P3 color space.
Given the screen price of about $700, the PX1-PRO and L9G cost about the same. L9G is brighter, but PX1-PRO has innovative screen size adjustment with DLF (Digital Lens Focus). The L5G is cheaper but produces a less bright and saturated image due to the lack of TriChroma technology.
Hisense TVs
Of course, traditional TVs are not forgotten either. At CES 2022, Hisense announced the 75-inches flagship U9H 8К with Quantum Dot Color (quantum dot technology), miniLED backlit (1280 local dimming zones), 120Hz refresh rate, and 2,000 nits of peak brightness.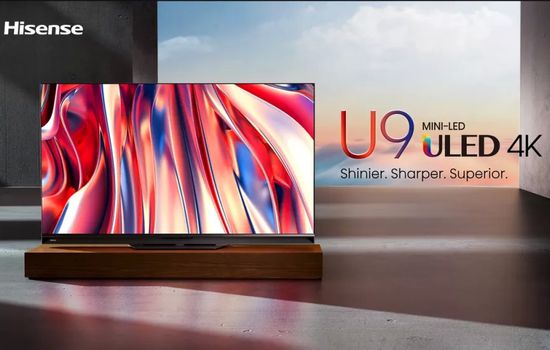 In addition to traditional premium options, the series has ATSC 3.0 tuner. Its preliminary launch price for the US is $ 3,200, which is inexpensive for a 75-inch 8K model.
Hisense U8H Quantum 4K ULED miniLED series (75, 65 and 55″ TVs) is positioned as an improved version of last year's Hisense U8G, which many authoritative resources call "the best all-around TV" in terms of specs. Its 65-inch version costs $ 1,250 today.
Unlike the U9H, peak brightness of U8H does not exceed 1,500 nits. Other specs are identical. A launch price of new U8H starts from $ 1,100 for 55″ model.
TCL TVs
X925 Pro Mini LED
Of course, the 85-inch X925 Pro (or X9) 8K is great. It has almost all innovative technologies, including 8K resolution, quantum dot technology (wide color gamut with vivid and saturated colors) and FALD with OD-Zero miniLED backlit (great contrast). The 'X' in the X925 series name means 'eXcellence'.
The name OD-Zero (optical distance – zero) is caused by the lack of optical distance between the mini-LEDs and the light distribution layer.
The model has a stylish ultra-slim and even slightly futuristic design.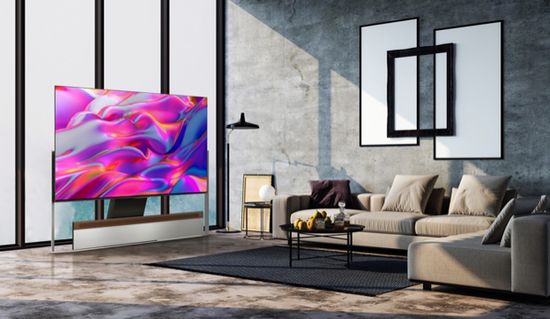 The Onkyo soundbar protrudes slightly from below, and the built-in subwoofer additionally doubles as a back support.
98-inch R754 QLED 4K
Last year, Samsung introduced the 98-inch Neo QLED QN90A 4K TV, but its price today is $14,500. Of course, the TCL R754 functionality and specs are lower, but it costs only $ 8,000.
However, R754 offers an almost complete set of modern premium options, including:
– quantum-dot display;
– Contrast Control Zone technology with 192 local dimming zones;
– 120Hz refresh rate;
– Google TV platform;
– 4K@120fps support;
– Dolby Vision, HDR10, HDR10+ and HLG formats;
– HDR Pro Pack for Dolby Vision;
– eARC;
– Chromecast built-in and Voice Control with Alexa;
– THX Certified Game Mode (Game Studio Pro);
– Variable Refresh Rate (VRR);
– Natural Motion 480.
As known, today the market shows the growth in popularity of huge TVs, and TCL XL Collection fits this trend perfectly.
Conclusions
This year, the Chinese giants once again convincingly confirmed their claims to a place among the industry leaders. The list of their ambitious new products includes:
– Hisense PX1-Pro and L5G Laser TVs;
– 75-inches Hisense U9H 8К and U8H 4K (75″ / 65″ / 55″) ULED miniLED TVs;
– 85-inches TCL X925 Pro 8K and 98-inch R754 4K QLED miniLED TVs.
They will face very tough competition from no less great TVs, including:
– Sony Master Series A95K with QD-OLED panel by Samsung Display;
– Samsung QS95B 4K with hybrid QD-OLED panel;
– Samsung QN95B / 90B /85B 4K and QN900B / 800B / 700B 8K Neo QLED miniLED series;
Of course, this list is much longer, but excellent value for money allows Chinese companies to look to the future with confidence.
In general, several trends are striking:
– the victorious march of the Google TV platform;
– further growth in the range of TVs with huge screens;
– expansion of display technologies (hybrid QD-OLED panel in Samsung QS95B and Sony A95K, and deuterium-based LG OLED.EX screen);
– increased competition between TVs and UST laser projectors.
Of course, even triple-laser projectors provide less vivid and vibrant colors when playing back HDR content. But it's only available on Disney Plus, Netflix, or on 4K Blu-ray. Cable and satellite TV only offer SDR content that does not require high brightness to play. But even premium UST projectors cost around $ 4,000 today, which is half the price of the most affordable 98-inch TCL R754 at $ 8,000.
This video presents the TCL X925 Pro TV.