The famous German Miele company was founded in 1899 by Carl Miele and Reinhard Zinkann. For over a century now, this family-owned company has been successfully designing, manufacturing and marketing premium domestic appliances and commercial equipment.
The cream separator, butter churn, and tub washing machine were its first products. In the future, the Miele range expanded due to vacuums, motorcycles, washing machines, etc. During the war, the company even produced control units for torpedoes. The first Miele electric dishwasher was launched in Europe in 1929. Today, the company dominates the premium segment of these popular devices.
Pros
– high performance.
Optimization of temperature, pressure and water movement in the tub ensures high quality washing with minimal water and electricity consumption;
– a built-in water softener;
– mode for delicate items, for example, wine glasses, uses settings that ameliorate harsh detergents and excessive water pressure;
– high-rinse temperature and condensation drying (only for stainless steel tubs) provide fast and energy efficient drying. Moreover, the company uses the 'AutoOpen door' option. Similar to 'AutoAir dry' in Bosch dishwashers, it auto opens door after cycle completion for rapid evaporation of excess moisture to avoid musty smell;
– in addition to improving wash performance, the water temperature up to 158-167ºF provides great sanitization, which is enough even for baby bottles;
– Miele dishwashers compete with Bosch models in terms of noise levels. Today, these companies offer models whose noise does not exceed 38 dB, which is a record for the modern market. For comparison, 40 dB corresponds to a refrigerator or library, and 50 dB is a conversation volume.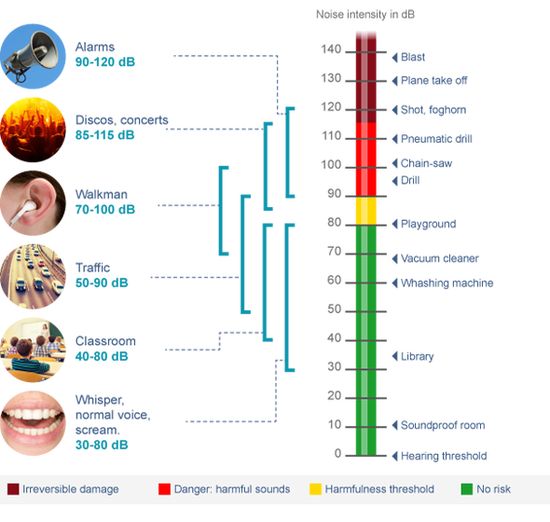 -the automatic AutoDos detergent dispenser optimizes their consumption, evenly distributing them throughout the working chamber. One PowerDisk with granular detergent is enough for an average of 20 cycles;
– a wide range of design styles for visible / hidden controls, with towel bar / pocket handle, etc provides a choice of model that will fit perfectly into almost any kitchen interior. What's more, the company even offers handle-free (knock-to-open) dishwashers;
– in some models, Miele uses a special coating to fight smudges on stainless-steel doors;
– according to reviews, some models work up to 20 years. In comparison, most dishwashers under other brands are usually rated for 5-7 years. Even Bosch dishwashers with legendary German reliability usually last about 10 years.
Cons
– some models are only available through pre-order due to high popularity;
– the high price can be justified by the persnickety thoroughness to the perfect cleanliness of dishes. But if occasional water marks aren't particularly annoying, cheaper models will save you some money, for example, for an extra kitchen TV;
– the water softener eliminates watermarks on dishes and protects internal pipework from calcium, prolonging their service life. But it's redundant with normal water hardness. In this case, choosing a cheaper model without this option is more rational. For example, Miele G 5000 series comes without water softener;
– the AutoDos with PowerDisk dispenses the powder granulate at the right time for the selected program.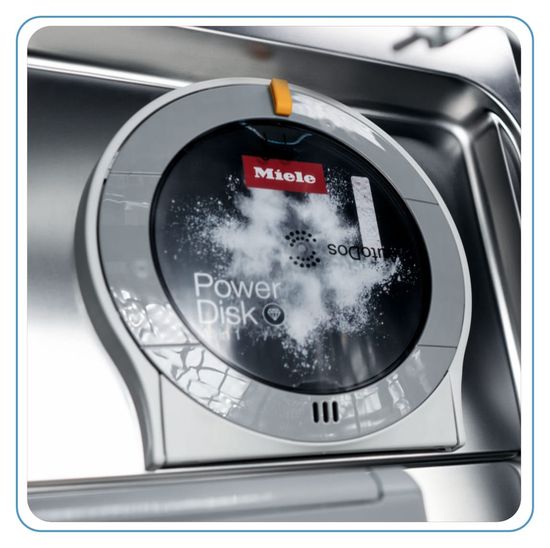 But it only works with Miele PowerDisk cartridge, which costs roughly $ 14;
– the Miele@mobile app is handy, but the initial WiFi setup is rather complicated.
G 7000 vs G 5000 series
Miele offers 'budget' G 5000 and premium G 7000 series.
G 5000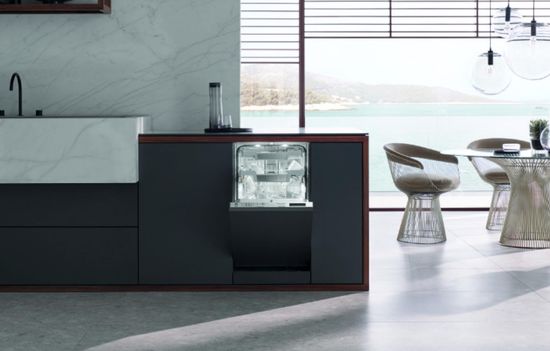 Pros
– relatively low price;
– 16 place settings;
– noice level of 42-44 dB;
– sanitize cycle at 167ºF (75°C) is sufficient even for baby bottles;
– actual service life up to 20 years;
– water softener in some models.
Cons
– AutoOpen door feature for ventilation is only in the more expensive model;
– no WiFi;
– G 5000 platform does not have a budget version.
The prices of models range from $ 1,300 (G5056SCVi with Panel Ready or G 5051 SCVi Active) to $ 1,650 (G 5266 SCVi SF or G 5266 SCVi SFP with AutoOpen drying).
The cycle settings, including 'Pots and Pans', 'Normal', 'SaniWash', 'Rinse/Hold', and 'Economy' are selected via the control panel. The Short option reduces the programm duration by up to 30%. In combination with the 'Quick wash' programme, it blocks the drying and auto door opening.
The series uses Miele's signature stainless-steel tub with great sound insulation. Of course the models have 3rd rack.
G 7000 differences
– improved technology platform;
– noice level 38-43 dB only;
– luxurious design.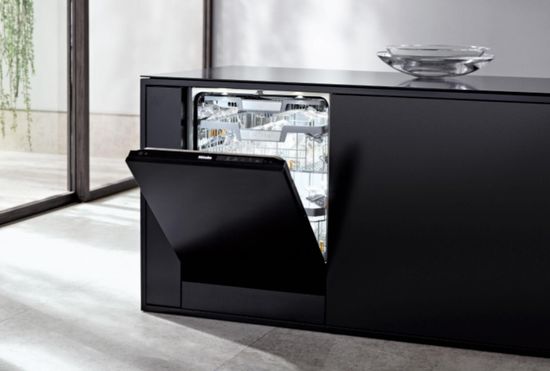 – AutoDos detergent dispenser for PowerDisk;
– water softener and AutoOpen door in all models;
– WiFi;
– interior lights;
– flexible interior volume due to adjustable racks height;
– M Touch control (like on a smartphone, flipping and scrolling menu pages);
– 'knock-to-open' door handless design;
– 5-year warranty for some models;
Cons
– very high price;
– complex initial WiFi setup;
– proprietary Miele PowerDisk detergent only.
The prices of models range from $ 1,700 (G 7106 SCU with 3D MultiFlex Tray) to $ 3,500 (G 7966 SCVi with handleless design).
G 7106 SCU
The new G 7106 SCU ($ 1,700) is one of the most popular among 'budget' models. Compared to the Miele Classic, it offers several significant upgrades, including:
– AutoOpen Door (auto ventilation);
– built-in water softener (no water spots);
– China and Crystal program (protects against etching and discoloration);
– 3D Multiflex 3rd Rack or 3D MultiFlex Tray.
3D MultiFlex Tray is a improved version of Miele Crystal or Dimension.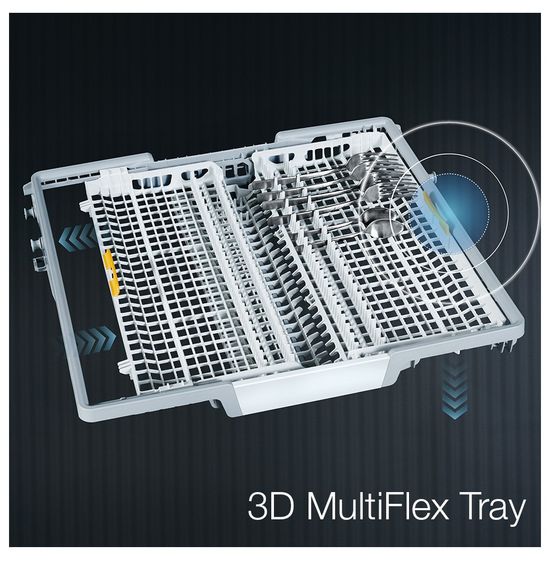 It uses a recessed central section and two side sections. The depth of right section is adjusted for accommodate, for example, large items. The left section can be pushed to the right, creating space, for example, for wine glasses in the upper basket. In terms of convenience, it even surpasses the innovative Bosch MyWay rack;
– FlexLine basket.
The branded FlexLine basket is optimized to accommodate kitchen utensils of various shapes, including plates, bowls, cups, pots, pans, and bar glass.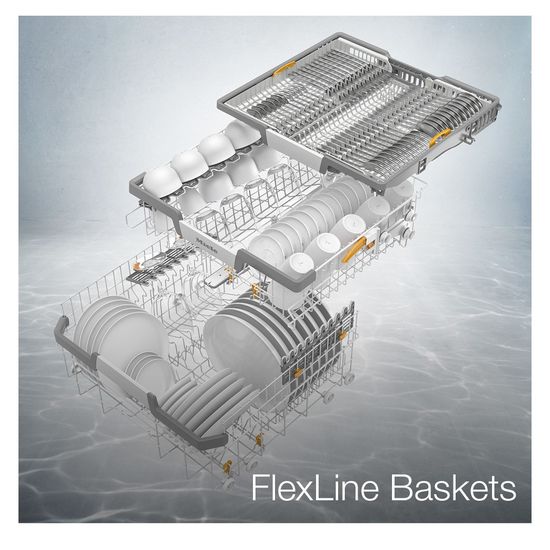 The special FlexCare coating of the grid holder prevents cups from slipping, silicone tabs hold the glasses, and a movable row of dividers is designed for wide bowls;
– noice up to 43 dB;
– QuickIntenseWash Cycle (58 minutes at 167°F);
– Intense Zone option for half load with saving time and energy.
Miele G 7316 SCU, 7566 SCVi and 7966SCVi
Miele G 7316 SCU
G 7316 SCU has great value for money. With noise levels up to 40 dB, it costs $ 2,050, but offers AutoDos, AutoStart, and WiFi connectivity.
PowerDisk into AutoDos automatically adds the optimal amount of detergent over approximately 20 cycles. Moreover, the model has a separate compartment for traditional detergents.
The new programmable AutoStart feature uses the Miele@connect app with WiFi connectivity.
Like all G73xx models, the G 7316 supports Self Clean, Extra Quiet, and Grates & Filters programs. In addition, it has stylish modern glass buttons.
The special Self Clean wash cycle is designed to sanitize the interior and clean the nozzles.
Unfortunately, the energy-efficient Extra Quiet mode (38 dB) lasts 30 minutes longer.
Miele G 7566 SCVi
It costs $ 2,500, but supports energy-efficient Extra Quiet mode (38 dB) and has LED interior lights. Moreover, its seamless version has a 'knock-to-open' feature instead of a handle. It may appeal to progressives and fans of minimalist design.
Miele G 7966 SCVi
The most expensive premium G 7966 SCVi costs $ 3,500 and includes all Miele's innovations, including M-Touch controls with support for flipping and scrolling menu pages and 'knock-to-open' door handless design. However, the appearance of a door without a handle may seem strange to someone.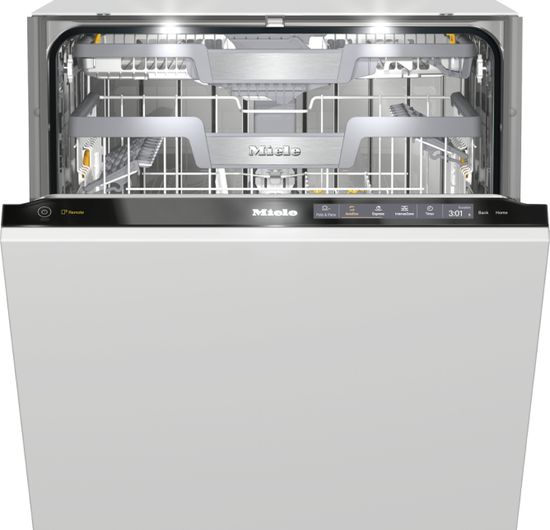 It's listed as one of the quietest models in the industry (38 dB) and comes with a 5-year warranty.
The model offers max usability. For connoisseurs of expensive wine, it offers the wine glasses wash without rinse aid, a thin layer of which can change its aroma. But this option will be redundant for beer lovers.
Conclusion
As an innovative leader, Miele rightfully dominates the premium segment. Indeed, the active use of innovative technologies provides great results, including noise levels, performance, reliability, etc.
However, the flagship Bosch dishwashers quite successfully compete with them in mid-budget segment. But the most expensive Bosch Benchmark SHV89PW73N costs $ 2,250, while the price of flagship Miele G 7966 SCVi reaches $ 3,500. Given the impeccable reputation of both brands, the huge difference in price is due to fairly objective factors, including reliability and functionality. For example, the service life of some Bosch models actually reaches an unprecedented 10 years. But some Miele dishwashers last 20 years!
Cheaper models of 500 series start at $ 1,300 and compete with many famous brands including Whirlpool, Frigidaire, Beko, GE, KitchenAid, Maytag, LG dishwashers, etc. For example, premium Whirlpool dishwashers and Frigidaire models cost about $ 1,000, which is quite comparable to the price of 'budget' Mieles.
Probably, the price of Miele dishwashers is hardly suitable for a young family or students. But their exquisite design, unprecedented reliability and wide functionality are quite adequate for the cost.
The video shows the innovative Miele AutoDos with PowerDisk in action.