Probably, KitchenAid can be positioned as one of the cult brands in America. This company was established in 1919 on the basis of the Hobart Corporation. Initially, it specialized in the development, production and sale of stand mixers. The 'K' model became its first major success.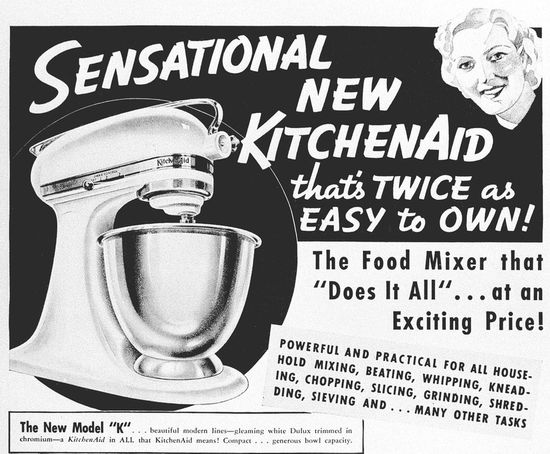 Its design was developed in the 1930s and has not changed unchanged to this day.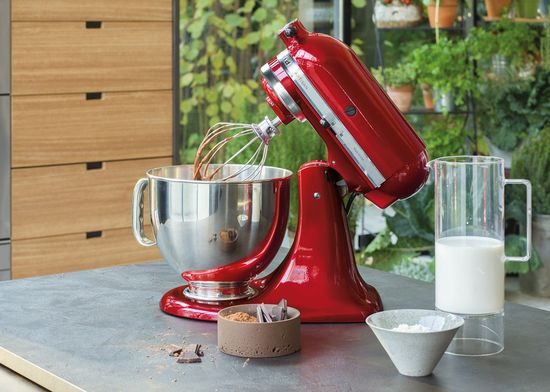 Then, the company expanded its product range with dishwashers, introducing the first models with a pressurized water system in 1949.
In 1986, KitchenAid was acquired by Whirlpool Corporation, which gave a strong impetus to its further development. In the mid-1990s, KitchenAid already offered blenders and other small kitchen appliances, becoming one of the most popular American brands in the segment.
Up until the 2010s, KitchenAid dishwashers dominated the market thanks to their great value for money, superior performance, reliability and functionality. But the arrival of European competitors on the American market significantly reduced their popularity. Indeed, high energy efficiency of condensation drying, low noise levels and an aggressive pricing strategy were strong arguments in their favour.
However, the company's management adequately accepted the challenge. For several years, the company has significantly improved its models through innovation, and today it competes confidently in this segment.
For reference, the company manufactures dishwashers in Findlay, Ohio. Today, the KitchenAid brand is owned by Whirlpool Corporation, which also owns Maytag, Amana, JennAir, and Whirlpool.
Key features

Pros
– discounts when buying a KitchenAid appliance package (refrigerator, range, microwave, kitchen hood, etc) significantly reduce the price;
– great wash performance;
– low noise level from 39 to 44 dB.
Companies pay a lot of attention to this aspect, but, to be honest, the dishwasher is clearly not the loudest device in a modern apartment.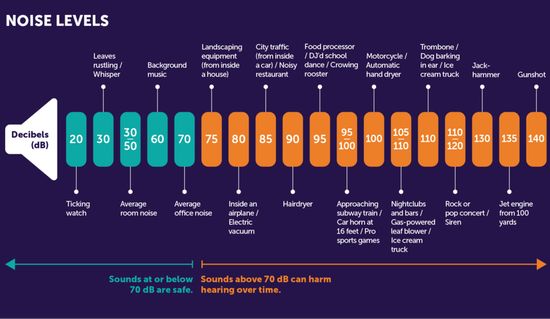 However, given the cycle duration of more than 2 hours, some people with very sensitive hearing may experience discomfort;
– all models have a durable stainless steel tub, which, in turn, allows the company to use energy-saving condensation drying. However, some models are additionally equipped with a fan to speed up drying by circulating hot air;
– the company offers a wide range of models with very popular panel-ready door, the design of which is selectable in the style of kitchen furniture interior. In addition, it offers models, the doors of which has PrintShield finish (smudgeproof stainless steel).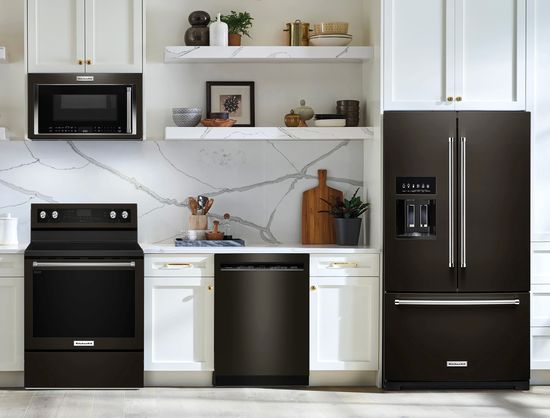 – most dishwashers hold 16 place settings, including due to 'FreeFlex' 3rd rack.
Today it successfully competes with one of the best Bosch's MyWay rack.
– SatinGlide feature provides smooth sliding of racks.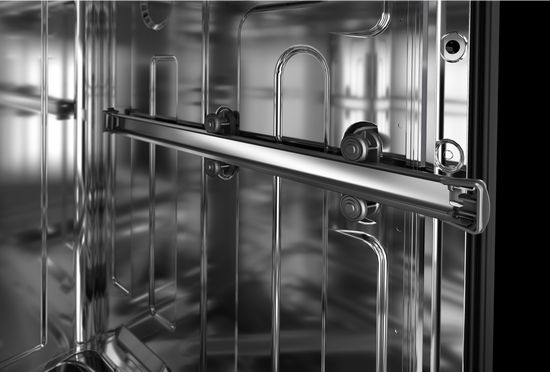 Cons
– no innovative exclusive features (auto-open door, Miele AutoDos with PowerDisk, Frigidaire Orbit Clean, Bosch CrystalDry, etc);
– value for money is not always in favor of KitchenAid dishwashers vs some competitors, including Bosch or Miele;
– no WiFi (debatable drawback, but it can be essential for progressives);
– non-standard 24 ½ or 26 ¾-inches deep of some models may be awkward to install;
– KitchenAid doesn't make 18-inch compact models or ADA compliant dishwashers;
– only about 20 different models (visible controls / towel bar handle / pocket handle / custom handle and color).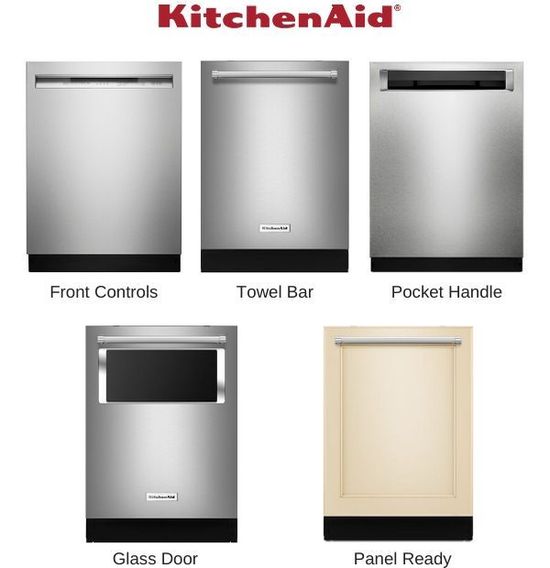 KitchenAid dishwasher range
In principle, the model range allows almost any buyer to choose the model that is optimal for himself. Conventionally, they are divided according to several main criteria, the list of which includes:
– price – $ 900 – $ 1,900;
– noice – 39 – 44 dB;
– 3rd rack – Standard or FreeFlex.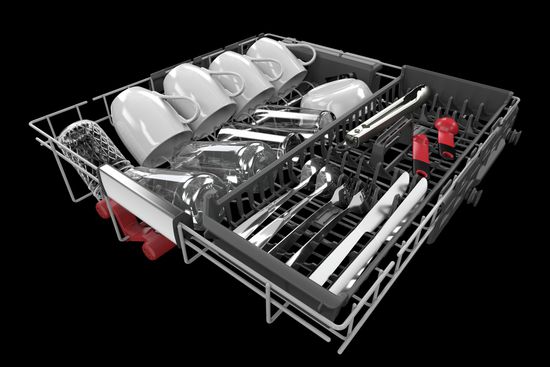 Features & Wash / Dry (depending on price):
– basic – Leak Detection and Stainless Steel Interior & ProWash, Heated Dry and Triple Filtration;
– 1 – plus Folding Tines and Wine Glass Holders & Fan Enabled Dry and Clean Water Filtration;
– 2 – Folding Tines and Wine Glass Holders & ProWash, Heated Dry and Clean Water Filtration;
– 3 – plus Sliding Bowl Tines and Time Remaining Display & Fan Enabled Dry and Clean Water Filtration;
– 4 – plus Interior Lights, Utensil Basket and Smooth glide racks & Fan Enabled Dry, Clean Water Filtration and Top Rack Only Wash Option;
– 5 – plus luxury accents on the racks and Knife Storage & Fan Enabled Dry, Clean Water Filtration.
ProWash cycle uses sensors for measuring soil levels during washing to optimize wash time and water temperature.
Fan-enabled ProDry system (Fan Enabled Dry feature) combines a heating element and fan to circulate hot air after washing.
Advanced clean water wash system (Clean Water Filtration feature) continuously filters and circulates clean water to wash cookware and delicate glassware in the same load.
Wash performance
Of course, this feature is very important, and KitchenAid models are considered among the best. High performance is ensured by ProWash, effective water filtration and distribution.
To reduce water consumption and work time, ProWash optimizes the cycle by monitoring some parameters, including the degree of loading, and water contamination with a transparency sensor. Today, many companies use similar technologies, including LG SenseClean, Frigidaire WashDishSense, etc.
Filter System
Of course, the constant replacement of water during wash is not rational due to the huge water consumption. But washing with dirty water is also not impressive. Therefore, modern dishwashers constantly purify water with the help of filters.
On older models, the company used a solid food disposer at the bottom to improve filtration efficiency. Unfortunately, it worked quite loudly. In the fight to reduce noise levels, the company abandoned the disposer, focusing its efforts on improving filtration. As a result, the filtration system in KitchenAid dishwashers is rightfully considered one of the best today. All KitchenAid models use a triple filter system, which includes a screen filter, coarse particles filter and microfilter.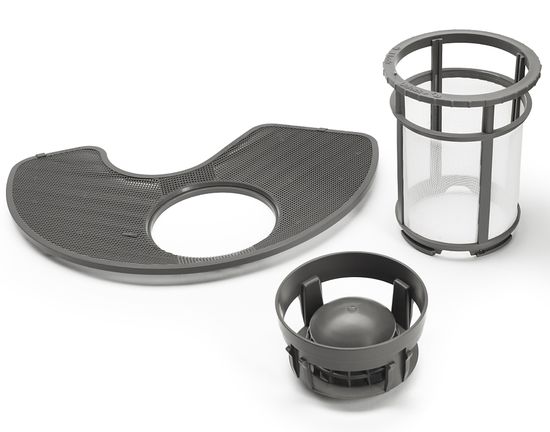 Furthermore, more expensive models often use a self-cleaning ultra-fine filter.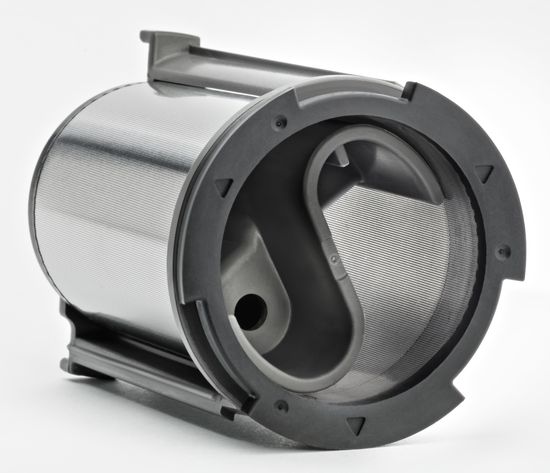 Water distribution
Thanks to a good design, the wash arm sprays water quite effectively all over the tub, including its corners. In addition, the company offers Fancier models with a Dynamic Wash Arm which further improves the water distribution efficiency.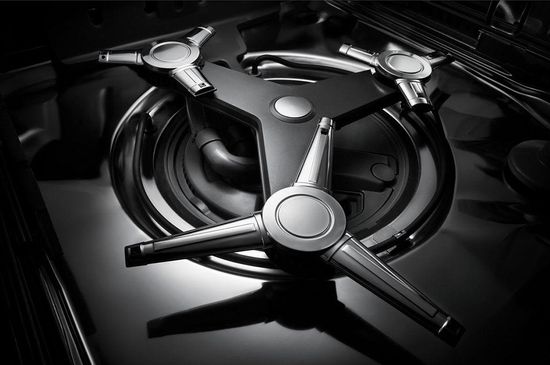 Of course, nine wash arms provide better coverage, providing a high-quality wash even in hard-to-reach places. Moreover, most models have the ProScrub system.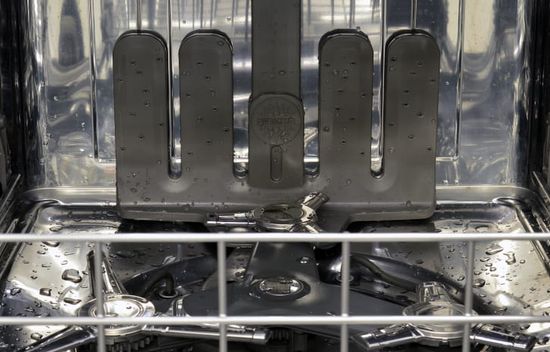 It removes tough stains from dishes on the lower rack with 40 targeted spray jets. On some models, the ProScrub system can operate on the upper rack.
Other
In addition to efficient washing, KitchenAid dishwashers provide great drying performance. The company uses an extra fan-enabled ProDry system whose heating element effectively removes moisture from plastic dishes.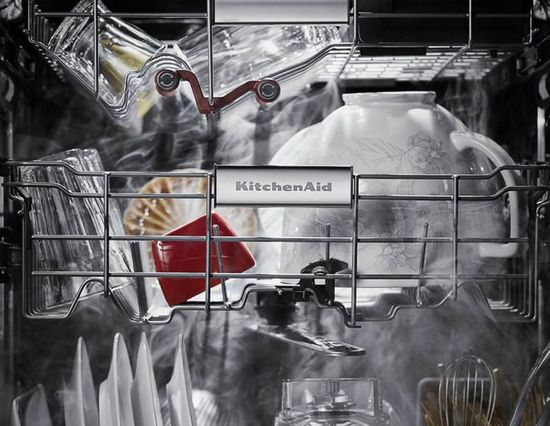 At the same time, ceramic and metal dishware is dried using the energy-saving condenser drying mode.
All KitchenAid models use the typical Normal, Tough, and Light cycles. More expensive dishwashers also offer the ProScrub, ProDry, and Extended ProDry features. In addition, the list can be expanded by Express Wash, Rinse Only, Heat Dry, Hi-Temp Wash, Bottle Wash, Sani Rinse, Top Rack Only, and the 1-24 Hour Delay option.
Sani Rinse operates at water temperatures up to 155°F (nearly 70°C) and is very handy for sterilizing baby bottles, for example.
In terms of reliability, the average lifespan of KitchenAid dishwashers is up to 10 years with proper care. This is not the highest rate in the industry, but at the current pace of life, it seems endless. In any case, Miele, whose service life sometimes reaches 20 years, is beyond competition. However, Bosch offers a 10-year warranty on the new direct current brushless motor.
Most popular models
A list of the most popular models can be helpful when choosing a model.
The KitchenAid KDTE204KPS offers excellent value for money. At just over $ 1,000 and 39 dB noise, it has a 3rd rack and PrintShield Finish. Unfortunately, it can fit only 13 place settings. However, it's quite enough for a small family.
At 44 dB noise, new KDTM404KPS is a few hundred dollars more expensive, but fits 16 place settings, has more wash arms (5 vs 3), Advanced Clean Water Wash System, FreeFlex 3rd rack and adjustable rows on the middle and lower racks.
As known, Advanced Clean Water Wash System uses microfiltration and separate water supply to the baskets for simultaneous washing of fragile wine glasses and pans.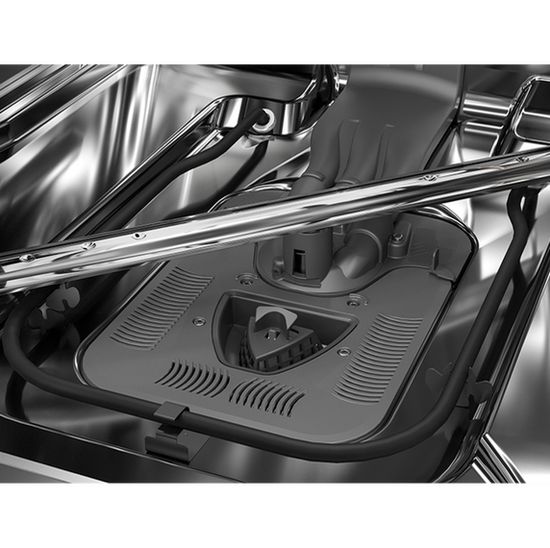 The KitchenAid KDPM604KPS creates 44 dB of noise during operation, costs nearly $ 1,500 but has a ProDry system with an extra fan and a wash option only for top racks, which is handy in the absence of pots and pans.
Luxurious KitchenAid KDTM704KPS costs over $ 1,600 but has a metal handle, LED interior lighting and SatinGlide system with smoothest gliding rails. In addition, it comes with a 'Culinary Caddy' basket for the middle rack.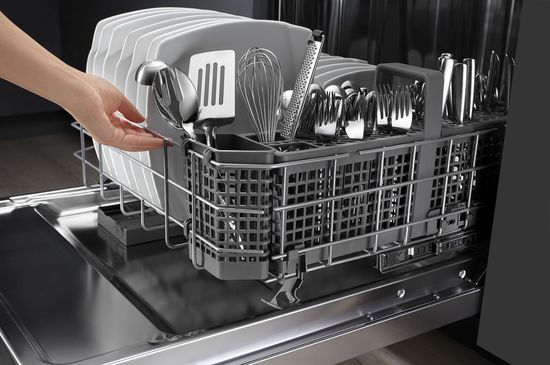 But the non-standard depth of these models (24 ½ of KDTE204KPS or 26 ¾-inches for other) can make placement more difficult.
Conclusion
The high popularity of any product is always accompanied by fierce competition and dishwashers are no exception. This list includes:
–Whirlpool, KitchenAid and Maytag models; (Whirlpool Corporation bought KitchenAid in 1986 and Maytag Corporation in April 2006);
– GE;
premium Miele dishwashers with lots of innovative technologies.
Today Whirlpool Co offers dishwashers under brands:
– Whirlpool dishwashers – budget models from $ 600 to $ 900;
– Maytag models – mid-budget dishwashers from $ 700 to $ 1,100;
– KitchenAid dishwashers – premium models from $ 900 to $ 1,900.
But, of course, this classification is very conditional and the linear range of each brand contains models of a different class.
Of course, each brand has key features. For example, Turkish Beko has excellent value for money. A good reputation needs to be tested by time, but Turkish Arçelik A.Ş. appeared in America only 5 years ago. As a result, the company compensates for this factor with an aggressive pricing strategy. For reference, its products have been successfully competing in Europe since the middle of the last century.
Considering the price and functionality, KitchenAid models mainly compete with Bosch dishwashers and 'budget' Miele G 5000 series. German companies offer higher reliability and many innovative technologies, but KitchenAid has a high wash performance due to the triple filter system and water distribution with a Dynamic Wash Arm (nine wash arms) or ProScrub system. And, of course, due to significant discounts, KitchenAid dishwasher wins when buying a KitchenAid appliance package.
Video offers KitchenAid FreeFlex rack vs Bosch MyWay rack.