Smart gadgets have rapidly invaded our lives, becoming an integral part of it. As a result, today almost all teenagers and most children use smartphones, PCs, tablets, etc. Unfortunately, all these devices are completely useless without apps and programs. We solve this problem using the Google Play Store, Amazon Appstore, GetJar, Mobogenie Market, SlideME, etc. But many parents reasonably limit this opportunity for their children for reasons of their moral and commercial safety. As a result, the purchase of a tablet or other gadget for a child is usually accompanied by the problem of installing apps and choosing content.
Of course, this task is not overly difficult. But it requires the hassle of choosing the optimal educational and entertainment apps for children, controlling bills and paying them. The modern market offers a wide choice, including, for example, Brain POP, Fun Brain, PBS Kids, Curious World, Starfall, etc. But some tablet makers are offering radical solution to this problem by selling devices with pre-installed platform.
The popular Kidomi and Kidoz platforms became the pioneers of this trend. As known, Kidomi is owned by Fingerprint Digital, Inc., San Francisco, USA, which has been developing children's learning and entertainment software since 2010.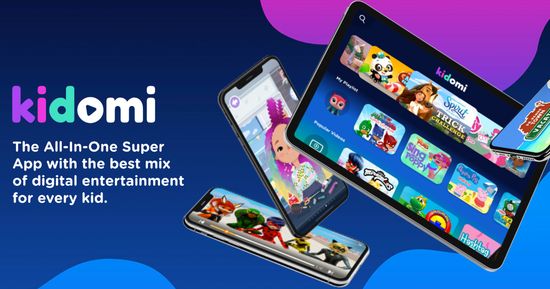 Kidoz is also a very popular children's content distribution platform with tens of millions of subscribers.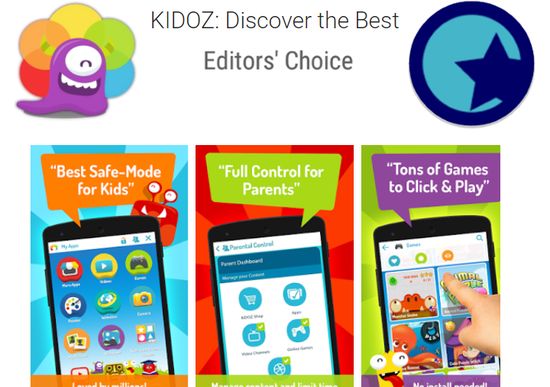 These platforms offer a huge number of educational and entertainment apps, games, books, films, TV programs, etc. In fact, this function radically solves the problem of a child's access to interesting and safe free-content.
Today several companies, including Epik Learning Company, Contixo Company and TCL Corporation offer Kidomi and Kidoz based models.
HIGHQ, Contixo and Alcatel tablets
As known, EPIK Learning, Van Nuys, CA, manufactures and sells the popular HighQ tablets, including HighQ 7″ and HighQ 8″ with the Kidomi app pre-installed.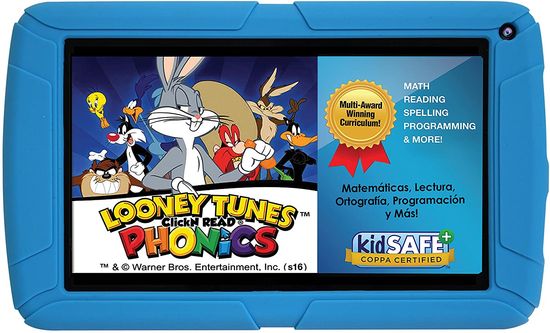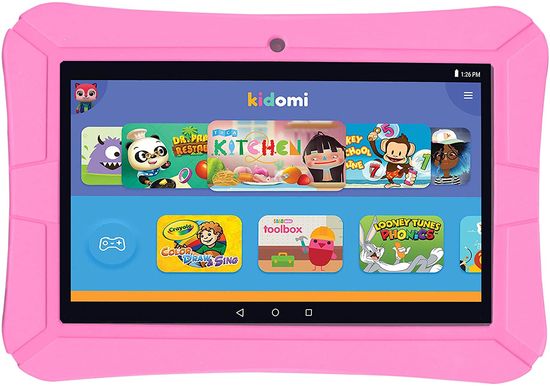 The Contixo Company, California, has been developing and selling tablets, headphones, drones and robots since 2013. Today the Contixo line includes V8-1, V8-2, V9-3, K4, etc kids tablets with the Kidoz pre-installed.
Moreover, the Contixo line may soon be supplemented with models with the pre-installed Kidomi app.
Chinese giant TCL is well known to many consumers due to the immense popularity of TCL TVs. In particular, in 2019 the company took the second place after Samsung in sales of LED LCD models, many of which lead the bestseller lists for several years. But the company continues to expand its areas of activity. TCL kids tablets under the Alcatel brand have become the next direction. In particular, the company introduced the Alcatel TKEE mini, which is already available, and announced the Alcatel TKEE mid with the Kidomi pre-installed, Alcatel 3T 8 (2020 model) and Alcatel 1T 7 4G (2020 model).
Alcatel TKEE mini
Alcatel TKEE mini (ALALC80522CALAV1 model) is based on Alcatel Smart Tab 7, announced Sep 2019.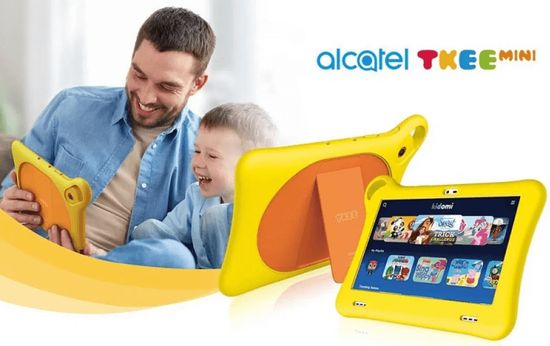 Its equipment has not changed. The tablet uses a 7.0″ TN TFT display with WSVGA (600 x 1024) resolution, MT8167D chipset, 2580 mAh battery, 16GB ROM with support MicroSD card up to 128GB (FAT32), user memory 12GB, and a 2MP rear camera.
A few years ago, many experts predicted the displacement of TN TFT displays. Indeed, their brightness, viewing angles and color gamut of which are significantly inferior to more modern matrices. But the low price and almost instant matrix response of less than 1ms give them a huge advantage in the expensive gaming segment. In theory, TN TFT can support up to 1000 fps. In comparison, the matrix response of the much more expensive TFT AH-IPS (Advanced High Performance IPS) exceeds 5ms. In addition, low viewing angles absolutely do not affect the image perception, because the child almost always uses the tablet on his own. Therefore, his eyes are directed at an optimal angle to the screen surface. In addition, this display provides protection against blue light, reducing eye fatigue.
The 4-core MediaTek MT8167D chipset was introduced in 2016, it is manufactured using the 28 nm process technology and is designed for budget tablets. The 4 x 1.3 GHz ARM Cortex-A35 configuration combines 4 cores into one cluster and runs at 1.3 GHz. The chip supports 64-bit data. Integrated GPU PowerVR GE8300 supports 660 MHz.
The model supports parental controls and runs Android 9.0 Pie.
In general, the screen, storage, camera, chipset performance, and battery life are quite consistent with the level of modern budget children's tablets.
Alcatel TKEE mid
Except for size, the design of the Alcatel TKEE MID is almost identical to the Alcatel TKEE Mini.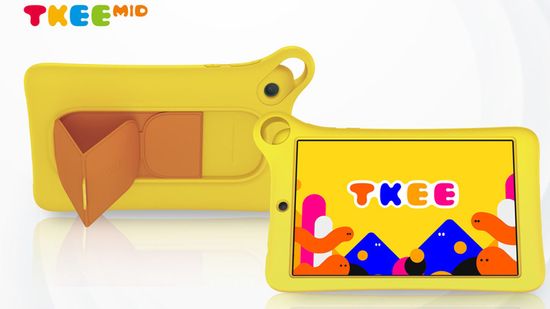 The TKEE mid is the first generation of Alcatel 8-inch kids tablets. Its HD IPS display successfully having received internationally accredited quality tests from TÜV Rheinland for eye protection. As known, this technology adjusts the backlight brightness, suppressing blue without losing color accuracy.
Like other TCL kids tablets, it comes with the Kidomi pre-installed, eliminating the problem of parents choosing content and paying for it. In addition, the tablet provides effective parental controls. The Alcatel TKEE MID is ideal for teaching young children in a "play and learn" style.
The model supports 4G LTE (Long-Term Evolution) wireless high-speed data transmission standard. The preliminary price is $ 175 (€ 149).
Alcatel 3T 8 and 1T 7
The Alcatel 3T 8 (2020) is an improved version of the popular budget Alcatel 3T 8, which was first introduced at IFA 2018 in Berlin.
This model is one of the world's first tablets with Android Oreo Go Edition (Android Go), which uses a shorter version of the Android distribution. The new model will run Android 10.
Weighing only 290g and only 8.75mm thin, the model is very portable and fits easily even in a small hand.
The tablet has a kid mode, smart speaker control, Google Assistant and black and white reading mode. What's more, the built-in Miracast makes it easy to stream content.
Preliminary, the tablet will have a HD (1280 x 800) display with a backlight adjustable, a 4100mAh battery, 2GB of RAM, and a MediaTek chipset. The starting price is $ 152 (€ 129).
Alcatel 1T 7 4G (2020) has become an improved version of the budget Alcatel 1T 7 (February 2018) and can be positioned as a pocket tablet.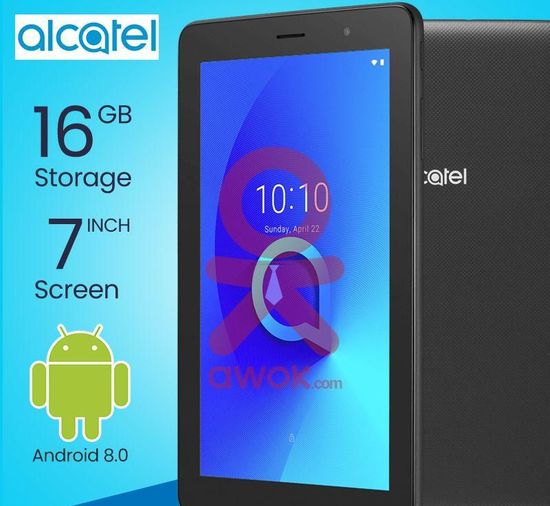 The tablet runs Android 10 (Go Edition), has a kid mode, an easily manageable parental control interface, and an anti-blue function.
In addition, the Alcatel 1T 7 uses a 2580 mAh battery and WSVGA (1024 x 600) resolution display. Its preliminary starting price is $ 104 (€ 89).
Of course, the correct evaluation of the announced TCL tablets is impossible without specs. But Android 10 and TÜV Rheinland certified screen with protection are essential pros of the new line. In addition, preloaded Kidomi with a large number of educational free apps for children from 3 to 18 years old and the excellent organization of Parents Control provide excellent prospects for Alcatel TKEE mid in the budget segment of educational kids tablets.
Conclusions
Apparently, platform pre-installation will become a popular trend in the segment of smart devices for children. Of course, it partially limits the content choice and is unlikely to be popular with teenagers. But this feature significantly reduces the hassle of parents in the case of children's tablets.
The video demonstrates the capabilities of the Kidomi platform.