Of course, this south korean giant does not require the introduction. Today, models under LG brand successfully compete in almost all segments of consumer electronics, including robotic vacuums, smartphones, dishwashers, projectors, etc. And of course, LG holds an undisputed leadership in the OLED TVs segment.
Microwave ovens are no exception. Many experts regularly include LG in the leader list of this segment, along with Whirlpool, Samsung, Panasonic and Miele.
In the past few years, LG NeoChef has become one of the most popular series. In fact, it embodies all of the company's innovative technologies, including iWave (uniform distribution of microwave power), Smart Inverter (smooth adjustment of magnetron power), antibacterial EasyClean coating, ECO ON system (energy saving), Sensor Cooking technology, and hexagonal-shaped Turn-Stable. The range of adjustable power ranges from 200 to 1100 W. In addition, the Hexagonal-shaped Turn-Stable with six wheels virtually eliminates tipping over and increases the maximum allowable weight to 4.4 lb (2 kg.)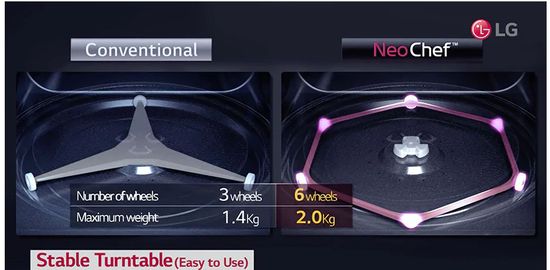 Moreover, in 2015 this series have received the PIN UP Design Award and Good Design Award.
The compact LMC0975ST with 1040W and 0.9 cu ft capacity is one of the most popular models in this series.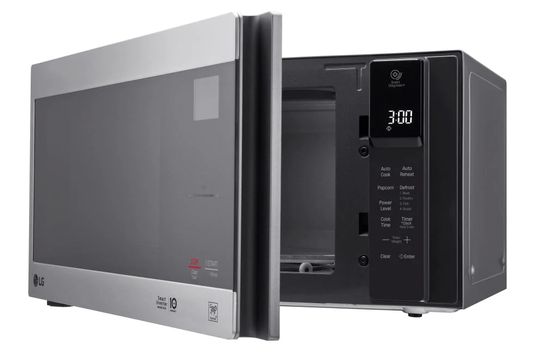 Today, its price ranges from $ 160 to $ 200. The model has LG's EasyClean interior with Anti-Bacterial Coating, intuitive SmoothTouch glass controls, bright LED lighting, and reliable Hexagonal Stable Ring. Moreover, the company provides a 10 Year Warranty on Magnetron.
The model supports a wide range of cooking programs, including reheat, beverage, fish, bacon, pizza, soften, vegetables, potato, rice, bread function, meat, dinner, poultry, and casserole. Of course, this is great functionality for models costing up to $ 200.
Main innovative technology and functionality
1. LG's proprietary Intellowave (iWave) technology uses circularly polarized waves instead of plane-polarized.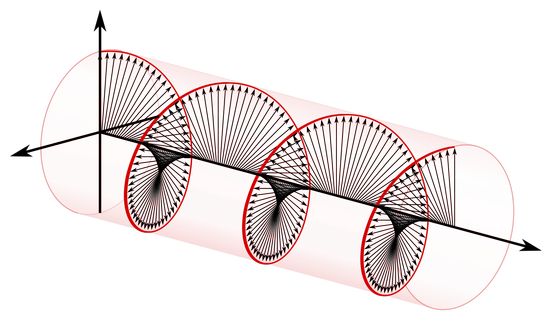 It enhances the cooking process, providing deeper and even heat penetration by increasing the number of hot points within the cavity of foods.
In addition, the company uses complex geometry of the chamber walls. It increases the number of reflected waves in different directions, providing a more even distribution of energy.
2. ECO ON
In fact, ECO ON is a traditional standby mode. It automatically activates 5 minutes after the end of the last working cycle and turns off the display and backlight.
3. Hexagonal-shaped Turn-Stable with six wheels prevents tipping over even when placing dishes from the edge.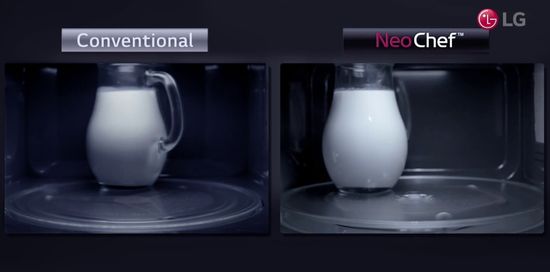 4. Smart Inverter technology provides all the benefits of inverter control, including reduced power consumption, increased magnetron life, etc.
5. Humidity-sensing in Sensor Cooking technology determines when food is cooked and automatically turns off the microwave. But this feature is only available in the LMC1575 and LMC2075 models.
Today the company offers a wide range of models with different functionality. This list includes:
– LG solo models have standard equipment for heating and defrosting products;
– models with a grill use a heating element and a skewer for cooking steaks, chicken or fish;
– convection models provide hot air circulation in the chamber by the fan;
– models with a steam generator provide steam cooking;
– a microwave with a yogurt maker provides the preparation of yogurt with bifidobacteria without the use of chemical additives;
– models with a deep fryer provide the preparation of dishes such as breaded chicken, french fries, etc.
Smart Inverter
Of course, microwave power substantially affects the cooking quality. Unfortunately, the design features of magnetrons do not allow the user to smoothly adjust their power. Therefore, developers use periodic on / off to control microwave power. In fact, the device periodically turns off the magnetron, stopping the generation of microwaves.
This works as follows. For example, in the food warming mode, the magnetron turns on for 4 seconds, and then turns off for 17 seconds. Such alternation corresponds to a minimum power of up to 100 W.
But defrosting requires an increase in power, for example, up to 160 W. In this mode, the device will increase the duration of magnetron generation to 6 seconds and will reduce the shutdown duration to 15 seconds.
Changing the ratio of the cycles duration, for example, to 10 and 11 seconds, will provide a further increase in power, for example, up to 360 W.
Finally, its continuous operation without interruptions will provide maximum power, for example, 1000W.
But the rapid development of inverter control has changed the situation.
Functionally, any inverter technology is an analogue of the gas pedal in a car, providing smooth adjustment of power. In recent years, companies have been actively offering inverter air conditioners, washers, refrigerators, etc. Microwaves are no exception. Panasonic and Siemens were the first to offer inverter models with smooth adjustment of magnetron power. But soon the LG NeoChef series joined the list.
Formally, the technology reduces temperature fluctuations. But, probably, only a very experienced chef will be able to use this pros. A 20% reduction in energy consumption due to the lack of a transformer is a more powerful argument. Unfortunately, an additional inverter control circuit increases their price. But lower power consumption and longer magnetron life compensate for this factor.
Conclusions
1. Today the company offers more than 60 models of various types in all price segments, including solo, microwave with grill, with convection, etc.
2. Like all LG consumer electronics, microwave ovens employ a large number of innovations, including iWave (Intellowave), Smart Inverter and Sensor Cooking technologies, Hexagonal-shaped Turn-Stable, EasyClean interior, etc.
3. Prices of LG microwave ovens correspond to the prices of similar models from other companies. But, like all LG consumer electronics, they outperform many competitors in terms of technical support. Today, the company is one of the leaders in the number of service centers.
4. A wide range, a high innovative level and excellent technical support are weighty arguments in its favor.
This video introduces the LG NeoChef Microwave with Smart Inverter.