As known, companies have been developing projectors with LED semiconductor light sources, including LEDs and laser LEDs for more than 10 years. But LED projectors make the image too pale due to low brightness. Of course, laser models can easily provide almost any brightness. For example, the Christie 4K D4KLH60 provides from 5,000 to 60,000 lm using 3-chip DLP technology and 1 to 12 laser modules as the light source.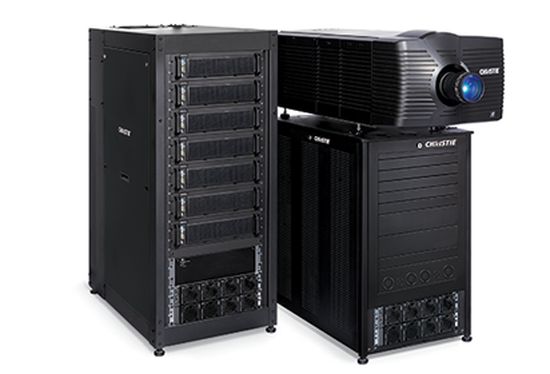 But they are very expensive, mainly because of the green laser LEDs. Of course, companies have found a solution to this problem. For example, some Casio projectors with hybrid light sources use a blue laser instead of a green laser LED that shines on a green phosphor. In this case, the blue laser simultaneously forms blue and green. But such projectors use a rotating color wheel.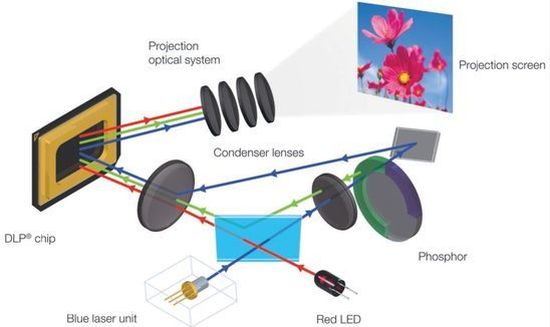 Finally, a few years ago, manufacturers were able to offer fairly bright LED projectors (1000 ANSI lm). But the lack of Full HD matrices has become a new obstacle. Then they suddenly appeared in LG. From this point on, the LED projector segment began to grow rapidly. Its leaders began models LG PF1000U (1000 lm, 1920×1080) and PF1500G (1500 lm, 1920×1080).
In fact, the LG PF1000U can be positioned as the first Ultra Short Throw (UST) Full HD home theater projector.
LG PF1000UW
LG PF1000U can be classified by functionality as a portable 80″ flat panel TV. It weighs under 5 lbs. Its ultra short throw of 0.31:1 (D:W) provides high contrast full HD 1080p images up to 100″ diagonal. More precisely, 100″@15 inch (from back side to screen).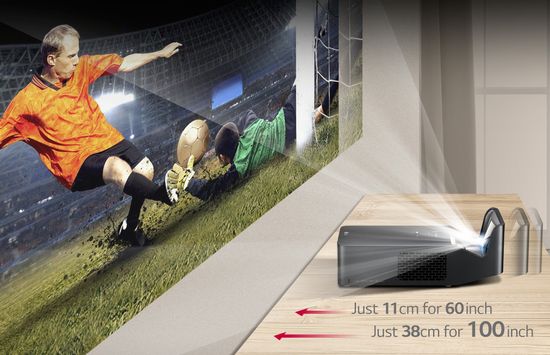 Moreover, projector has a built-in VHF and UHF TV tuner and some smart TV apps like Netflix, VUDU, and YouTube.
This model provides excellent picture quality when viewing in a darkened room at screen ut to 100″. Of course, the relatively low brightness limits its capabilities in terms of screen size. Picture quality corresponds to a very high level at 60″ diagonal, it solid and engaging at 80″, and at 100″ the contrast starts to decrease. According to the company, the model provides the declared quality for 60″-100″ diagonal and this corresponds to reality. But, of course, external lighting significantly reduces contrast. In this case, a high-quality image requires darkening the room or reducing the size of the screen.
Additionally, the image has almost no DLP rainbow artifacts.
Of course, all these factors ensured the model enormous popularity.
In 2017, the company released the LG PF1000UA and the LG PF1000UW projectors. White LG PF1000UA with connecting to the game console, BluRay player, laptop or other devices using an HDMI cable supports Bluetooth Sound Out.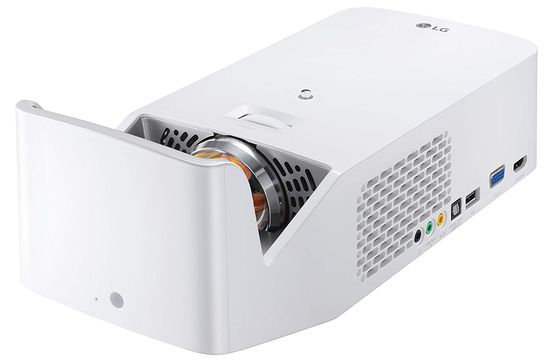 LG PF1000UW with LG's exclusive Smart TV platform supports devices running Android and Windows OS (Android Ice Cream Sandwich, Jellybean, and KitKat and Windows versions 7 / 8 / 8.1).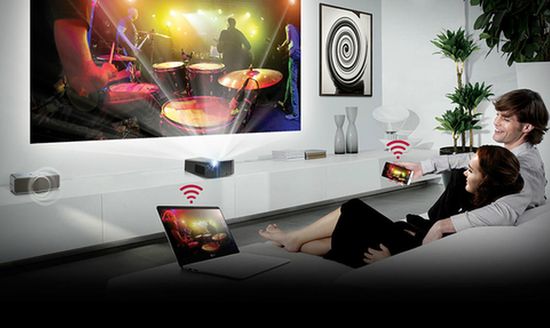 In fact, the significant expansion of Smart-features was its main difference and advantage compared to LG PF1000U.
Features
The design of the projector provides a compartment with a recess for the lens and a reflective mirror that reliably protects them from accidental mechanical damage.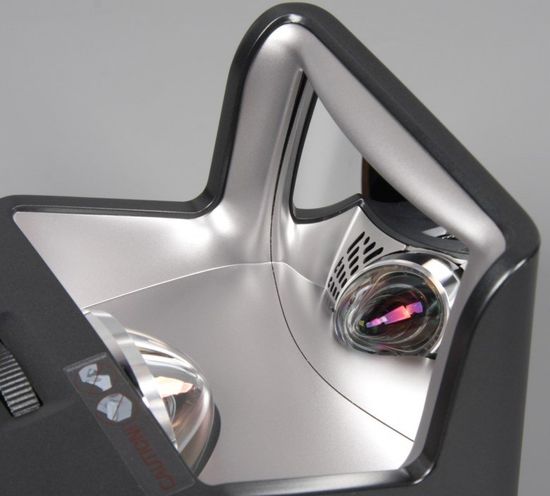 Model provides exellent Full HD resolution.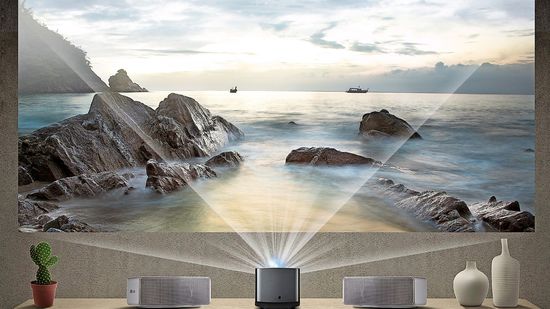 Enough large sizes can also be considered an advantage. Controversial, but popular trend of miniaturization requires a powerful fan for efficient cooling. Of, course, it usually has a fairly high noise level that significantly reduces the viewing comfort in the maximum brightness mode, especially in a small room. LG slightly increased the size and successfully solved this problem. Its noise level does not exceed of 21 dB in Eco mode. For comparison, projectors with similar specs have a noise level of about 30 dB.
Audio also corresponds to a high level. The projector has two 3 W speakers and provides three ways of connecting to the external devices, including traditional wired 3.5mm jack, fiber optic output and Bluetooth wireless technology.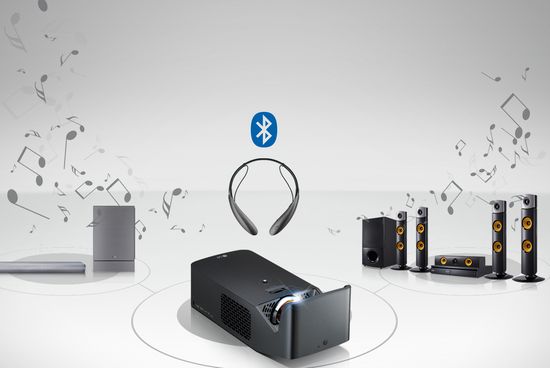 Lens with ultra-short focus (throw ratio 0.31:1 (D:W)) provides Image Size of 152 – 254 cm at throw distance 0.4 – 0.7 m (100″@15 inch).
Screen Share function supports wireless image transmission with sound via WiDi (Intel) and Miracast (Android) protocols when connected to the PCs, smartphones or tablets.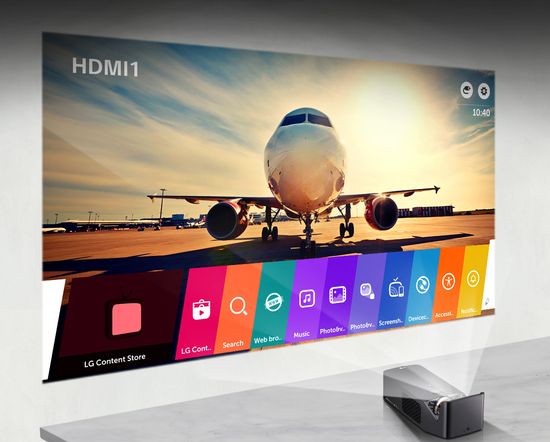 Moreover, additional Magic Mobile Connection and Magic Zoom functions, and the new Magic Remote control also greatly expand the model functionality.
For example, Magic Zoom enlarges the image on the screen without losing quality, and Magic Mobile Connection provides access to mobile apps.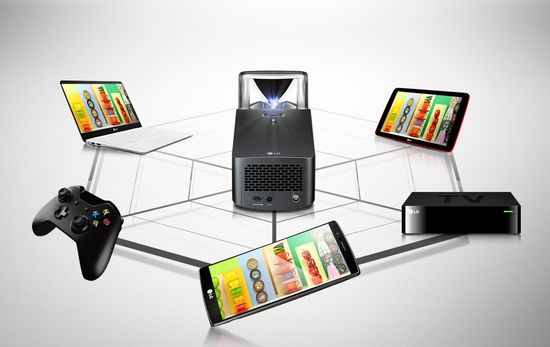 PROS & CONS
Relatively high brightness (1000 lm) and an exellent dinamic contrast ratio (150,000: 1) provide a deep black and bright white color. Besides, the LED source provides a better color perception compared to a traditional lamp.
In addition, model supports digidal lens zoom, Digital Auto Keystone (Vertical) and manual 4 corner keystone. Of course, these adjustments greatly simplify the setting of the optimal image.
According to the company, the service life of LEDs reaches of 30,000 hrs. This roughly corresponds to a daily 4-hour viewing for 20 years. But by this time, the model will become obsolete morally. Because even today companies offer smartphones with the option of a projector, for example, Blackview MAX 1.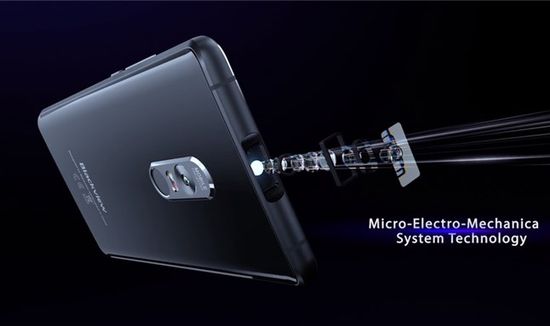 Moreover, projector has built-in digital TV tuner and player. Triple XD processor provides very effective video signal processing for virtually any content.
Pros
– ultra-short throw;
– connection to external acoustics through optical fiber or Bluetooth;
– Screen Share function;
– high dinamic contrast ratio (150 000:1);
– Full 1080p HD;
– built-in TV tuner;
– very low noise level;
– LAN port;
– exellent Smart options with LG Smart TV platform;
– Full 3D support;
– long service life of LEDs.
Cons
– very slight rainbow effect;
– as all Ultra Short Throw models, LG PF1000UW requires careful alignment during placement;
– very large Input lag;
– model provides Full HD only up to 100″;
– image quality depends essentially darkening the room.
Of course, all these factors affect the choice of the optimal projector.
This video offers the first presentation of this popular model at CES 2016.